You are not alone if you own a dog and find yourself struggling to keep them from getting on your outdoor furniture. While we love our canine companions, none of us want muddy paw prints all over the backyard chairs or couches!
It is essential to learn how to discourage dogs from jumping onto outdoor furniture – luckily for us, there are easy methods to help ensure your yard remains clean! We will discuss various tips and tricks for keeping your pet off outdoor furniture so that everyone in the family can enjoy lounging outside without any pesky animals making messes. Keep reading to learn more!
Table of Contents
Train Your Dogs Not To Sit On The Furniture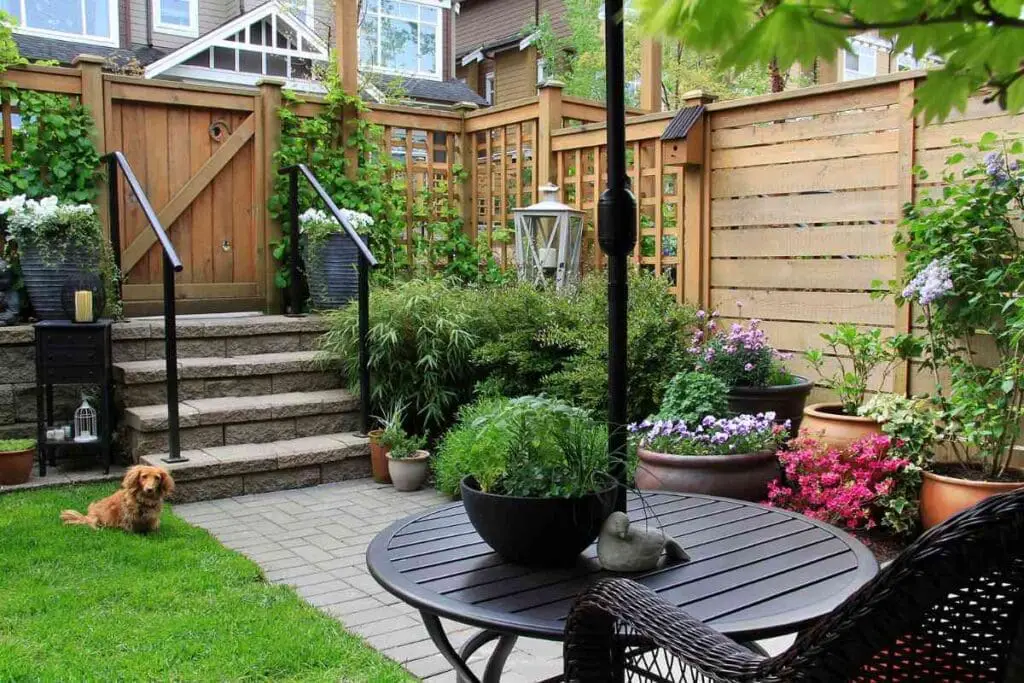 Of course, the best way to keep your dog off the furniture is to train them not to sit or lie on your outdoor furniture. But for this to work, it will take some training.
Here are the best ways to train your dog not to sit on the furniture.
Start When The Dog Is Young – You can teach older dogs not to sit on your furniture, but it is easier to start when they are young or come into your home. Otherwise, if you change suddenly, it can confuse the dogs.

Be Consistent – With dog training, you need to be consistent. If you are not consistent, it will also be hard to train your dog.

Teach Them The "Off' Or "No" Cue – Make sure that your dog understands the "off" or "no" cue. One way to do this is to toss a small treat onto the floor and then with a sweeping hand gesture as you dog move saying "off." When you repeat that enough, the dog should understand what "off" means.

Have A Spot The Dog Knows Is Their Own – If you do not want your dog on your patio furniture, then consider having a spot that he knows is his own, like an outdoor bed or blanket.
Most dogs like to be near their masters, so if you are outdoors, the chances are that your dog will want to be with you and near you. So having a spot he can call home will help to feel he is part of the group conversation or your life, but he still has a spot he considers his own.
Turn The Furniture Upside Down
One way to ensure that your pet is not on the furniture is if you have chairs, you can stack the chairs or you can lean the chairs against the table.
This will ensure that your dog cannot get onto the furniture when you are not home.
Bring Furniture Indoors Or Store It When Not In Use
You can store your furniture or bring it into an indoor space when it is not in use. That way, you only bring your furniture out when you're using it outdoors in your outdoor space.
Although outdoor furniture is designed to withstand outdoor elements, it is still essential to bring outdoor furniture indoors during winter. This will help protect your outdoor furniture from harsh weather conditions, such as extreme cold and snow, which can cause damage to outdoor furnishings.
We recommend you always bring your outdoor furniture indoors during winter. Not only will the furniture last longer, but it will also add to the longevity of the cushion parts and other things. It also means that your dogs and other animals cannot get on the furniture when it is stored indoors.
Buy Animal Spike Mats
You can buy some spike mats when the furniture is not in use. These are mats to ensure that no animals, including your dog, will get on the furniture when it is not in use.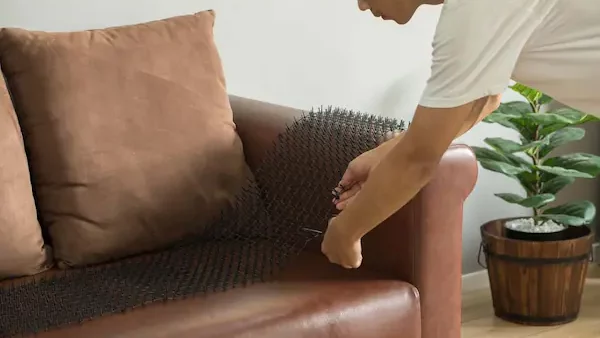 These spike mats are very efficient to be used. If you have a place you do not want your dog to go these spike mats are a great solution. Eventually, they will also help to train your dog not to go onto the furniture as they will not want to sit or lie on the spike mats.
Use Animal Deterrents Like Sprays Or Repellents
Various sprays and repellents are available on the market and specifically designed to discourage animals from specific areas. If your outdoor furniture is used as a toilet area for your pet, these sprays can effectively discourage them from returning to the same area.
It can also help to get other animals also off your outdoor furniture.
Create A Designated Pet Free Zone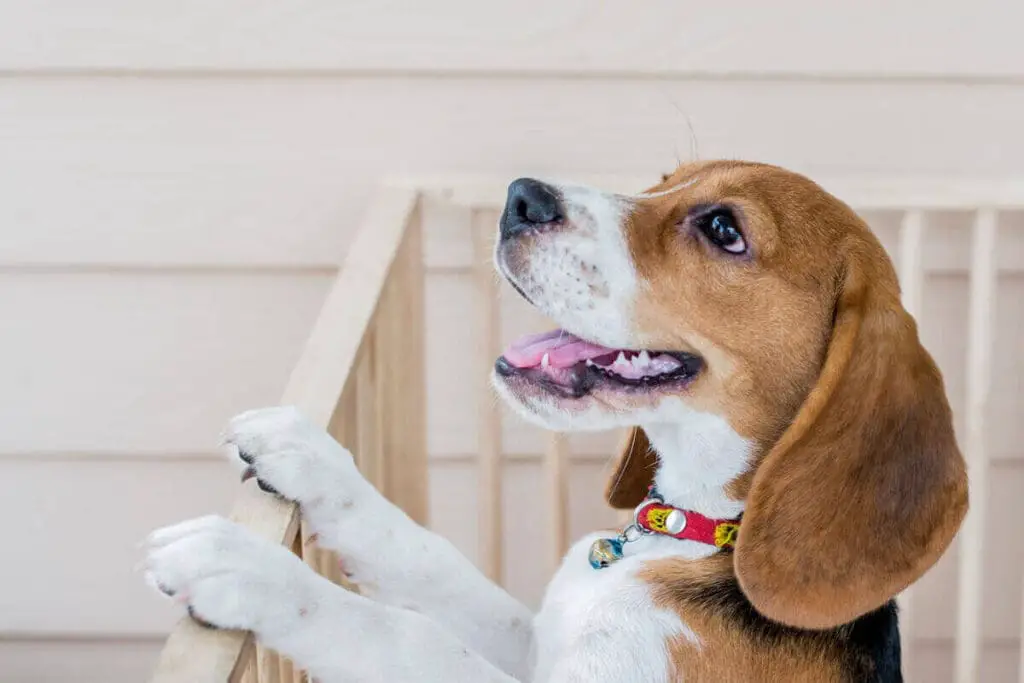 You can set up a designated outdoor area for your pets. It can help them to understand where you want them to be when they are outdoors. Some people may use a fence and have a fence where their pets will be located outdoors.
You can train your dog to understand that the area where your patio furniture is is pet-free, and they are not to go there.
Choose High-Quality Outdoor Furniture
If none of these ideas seem to be a good option, we suggest you invest in high-quality outdoor furniture with cushions. Investing in quality outdoor furniture will help to ensure that the outdoor furniture is more resistant to wear and tear caused by pet use.
This will ensure that your furniture will last longer and look better for extended periods.
Buy Outdoor Furniture That Has No Cushions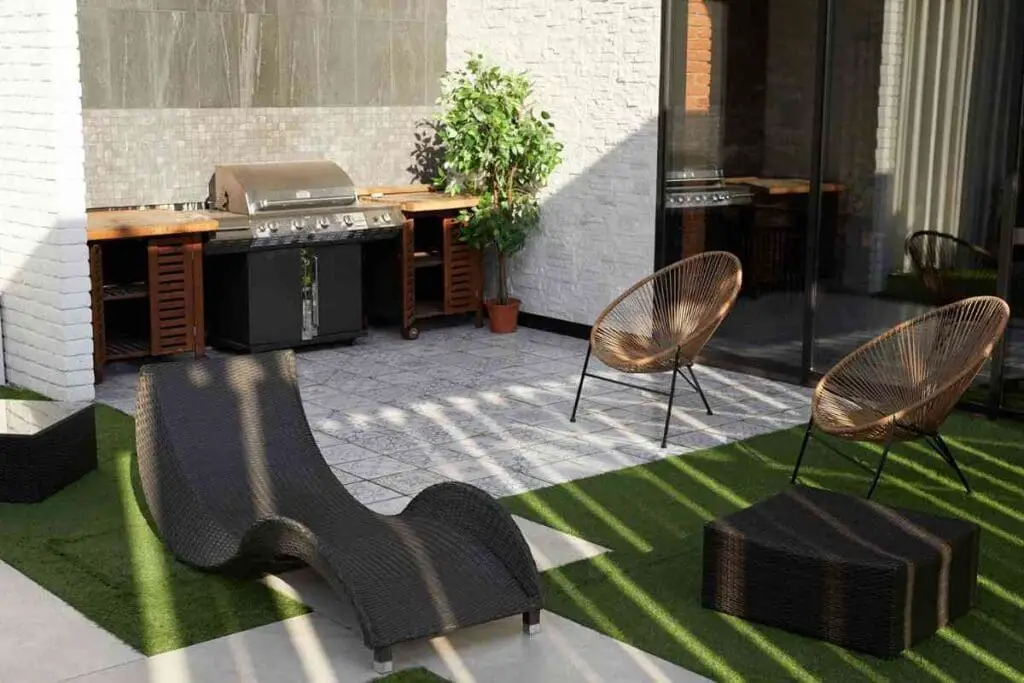 You can also purchase outdoor furniture that has no cushions. Today many very comfortable styles will last a long time and will have no cushions. The advantage of this is that you can more easily clean this off.
When looking for outdoor furniture without cushions, it is essential to look for high-quality pieces designed to withstand the elements. Look for teak wood, faux rattan woven, metal, or lightweight concrete that can handle rain and snow exposure.
Outdoor furniture can provide a stylish and comfortable experience in your outdoor oasis. But to ensure that outdoor space has no problems, we recommend you look at ways to help ensure that your dog or other animals do not destroy your outdoor furniture,
If you have any questions about outdoor furniture and pet damage prevention, please don't hesitate to contact us. We are always happy to help!  Happy outdoor living!  
Find out more about how Mondoro can help you create, develop, and manufacture excellent home decor and outdoor furniture products – don't hesitate to contact me, Anita. Check out my email by clicking here or become a part of our community and join our newsletter by clicking here.
Mondoro gives out a FREE Lookbook to anyone interested. You can receive a copy of our latest Lookbook by clicking here.
Listen to our Podcast called Global Trade Gal. You can find it on all major podcast platforms. Try out listening to one of our podcasts by clicking here. 
Subscribe to our Mondoro Company Limited YouTube Channel filled with great videos and information by clicking here.
Related Content
Where To Buy Home Decor Items For Retail Or Your Online Store?
If you are looking to start an online or retail store, one of the most significant issues that most people face is knowing where to buy the home decor items for their online or retail store. We have been producing home decor products for over 20 years; we have experience in knowing where to buy home decor items.
You can discover more by reading Where To Buy Home Decor Items For Retail Or Your Online Store? by clicking here.
5 Steps To Import Home Decor and Household Decoration Items
To import home decor household decoration items, you must first understand what you're going to import. Home decor and household items are a vast category of products. Next, you need to fully understand who you will buy it from through product sourcing.
To learn more, you can read 5 Steps To Import Home Decor and Household Decoration Items by clicking here.
High Point Furniture Market, Insider Tips And Guide
I have attended the High Point Furniture Market twice a year for almost 30 years. During this time, I have learned some of the best ways to attend the market, and what first-time or any market attendees should do. If this is your first time at the High Point Furniture market, most people do not realize how huge the market is, so you need to plan, be prepared, wear comfortable shoes, and know what you are looking to buy or accomplish at the market.
You can discover more by reading High Point Furniture Market, Insider Tips And Guide by clicking here.