One of our new favorite materials that we really love is the outdoor lightweight concrete. We find this to be a really nice and versatile material.
The outdoor lightweight concrete is mixed by using cement and coconut fiber dust. The coconut coir dust is a natural material that is made from coconut shells. As the coconut shells are usually an agricultural waste, it is considered an upcycled material. The lightweight concrete has strength, toughness, and is relatively crack free so it can be used in a variety of home decor and home furniture products.
This cement and coconut fiber dust is a material that continues to gain popularity. Here are many of the reasons why we are so fascinated by this new material.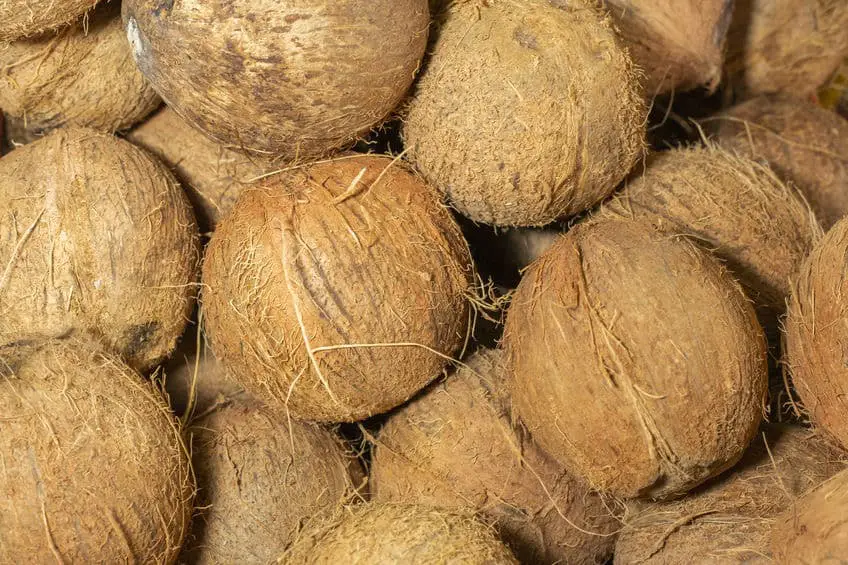 Cement and Coconut Fiber
Lightweight concrete or cement is a great addition to the home decor and home furniture product category. This new material is a combination of coconut coir dust and cement.
The Shell of the Coconut
One of the main ingredients for this lightweight concrete is coconut coir dust. Coconut coir dust is a natural material that has a variety of uses.
The other day we planted a rooftop vegetable garden in Hanoi, Vietnam. One of the materials we purchased to mix with some of the soil was coconut coir dust.
The name coir comes from the Indian Malayalam word for that means cord. For centuries, this material has been used on products such as floor mats, doormats, mattresses, brushes, and cords. It is also used to make string, ropes, and fishing nets. In the second half of the 19th century, it was used in England to make carpets and other floor coverings.
It is known to be a versatile material. Rope made from coconut coir fiber does not sink, so when it is used in the shipping industry the weight of the ropes made from coconut coir fiber will not weigh down or drag the down the boats or buoys in the water.
Coconut Coir Dust
The kind of coconut coir we use is called coconut coir dust. Coconut coir dust is also known as cocopeat, coir waste, or fiber dust. The reason this is such great material for crops is that it will retain water firmly and will release water to the plants' overtime to allow them to grow. In many parts of the world, the coconut core dust is said to help fortify the crops against drought because of the properties of the coconut coir dust are able to hold the water in the soil.
Due to its natural properties, the coconut coir fiber is known to be relatively waterproof. It is also one of the very few natural fibers that are resistant to any kind of damage due to saltwater.
The coconut coir fiber and coconut coir dust are all made from the outer shells of the coconut. For the coconut coir dust, the outer part of the coconut shell is ground into a fine dust powder. For the coconut coir fiber longer strands of the coconut are left.
The coconut coir dust generally comes in two colors a while and a brown color.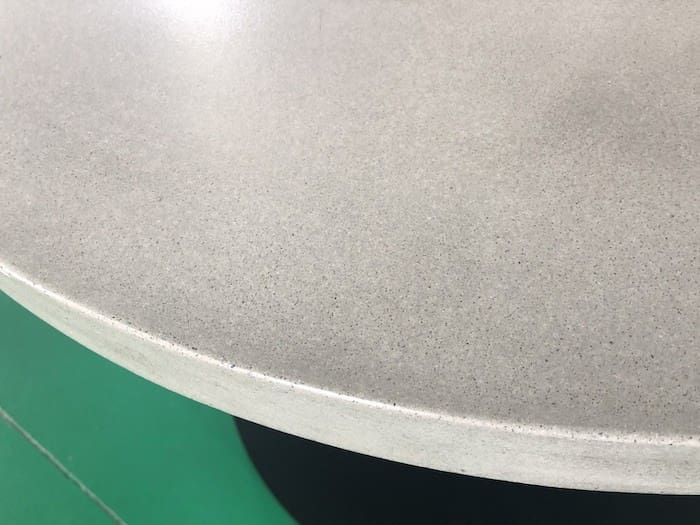 Coconut Coir Dust – An Upcycled Product
The husk of the coconut has long been considered an agricultural waste product. The coconuts are grown for the fruit of the coconut or to extract coconut oil.
Though the coconut coir fiber and coconut coir dust were used to make a variety of products, for most of the agricultural production of coconuts, the shell was considered to be a waste product. It was not uncommon for it to be dumped as agricultural waste.
We call coconut coir dust and coconut coir fiber a product that is upcycled. Upcycled is defined as:
Since the shell of the coconut has long been considered a discarded agricultural waste product, the use of mixing the coconut coir dust with cement and other materials is a way to use this agricultural waste in a new way.
The reason this came about is that scientists and others have been looking at coconut coir dust and coconut coir fiber as a material used in construction. They have been looking for a material to help defray the cost of building for many of the world's population. One of the fibers they have tested extensively on is the cement and coconut coir mixture or what is now known as lightweight concrete.
Lightweight Concrete
This invention of the lightweight concrete that is made from the coconut coir dust and cement is a perfect material for all kind of outdoor furniture and home decor products. Here are some of the properties of this natural fiber with cement:
Compression Strength – Though the compressive strength of the concrete decreased some with the natural fibers, the compression strength is still very good for construction purposes. It is considered to be very good for home decor and outdoor furniture manufacturing.
Toughness – The coconut coir fibers and coconut coir dust will add some overall toughness to the concrete mixture.
Crack free – The natural fibers in the concrete also mean fewer cracks. They found this to be a very good alternative to a traditional cement mixture in that there is much less cracking with lightweight concrete.
This means that lightweight concrete or the coconut coir dust and cement mixture is an excellent choice for home decor products and outdoor and indoor furniture.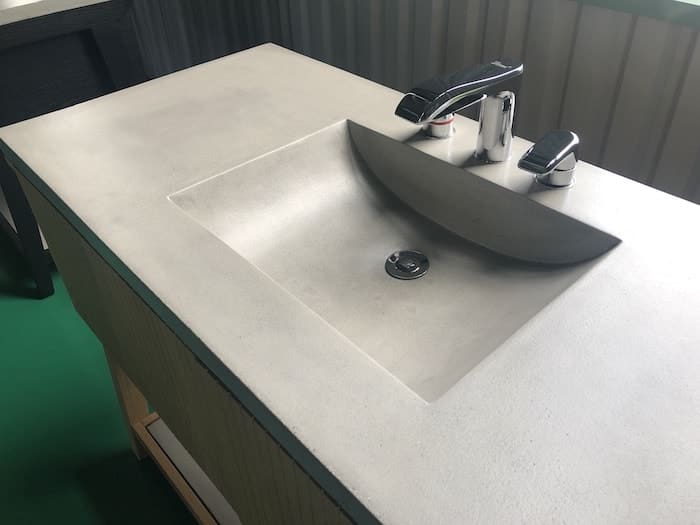 Home Products to Develop Using Lightweight Concrete
There are a lot of interesting home decor and home furniture products that you can consider to develop using lightweight concrete.
Here are some of our top choices:
Outdoor table tops – One of the major ways that outdoor concrete is used in home decor and home furniture is with outdoor table tops. The best way to use this for the outdoor space is to combine the lightweight concrete with teak wood. Metal is also another good alternative.
Indoor and Outdoor sinks and countertops – As more people have outdoor spaces, a great way that outdoor concrete is now being used is in the production of sinks that can be used either indoors or in outdoor spaces.
Accent tables and furniture – Lightweight concrete can be used for all kinds of accent tables and furniture for both indoor and outdoor spaces.
Benches – We have seen some nice outdoor benches that are made of lightweight concrete.
Accessory items – There are many kinds of accessory items and decorative elements that can use lightweight concrete. This is the perfect kind of material to mold into a variety of shapes and sizes.
We really love this material since not only does it have a great eco story with the use of the coconut coir dust, but it also has many great inherent qualities that make it a great choice for outdoor and indoor home furniture and home decor products.
If you are interested in finding out more about the lightweight concrete furniture production and manufacturing, please contact us through our contact page or leave us a comment. We are more than happy to talk to you about this amazing product and manufacturing material.
Related Questions
Where is the Lightweight Concrete Manufactured?
We manufacture our outdoor lightweight concrete in Vietnam. There are many reasons we do it there, but one of the reasons is that Vietnam does well in this kind of manufacturing and they have the technical skills, along with the supply of the coconut coir dust to manufacture this kind of lightweight concrete.
Another reason is with the tariffs that countries like the United States have placed on China, Vietnam is one country that has become a clear winner in this trade war. One of the reasons is that Vietnam has a relatively large, young, educated, and skilled population and workforce. The Vietnamese Government also has a business-friendly attitude and the country continues to develop many excellent shipping ports.
You can read our blog about manufacturing your products in Vietnam called 8 Reasons to Look Towards Manufacturing Your Products in Vietnam by clicking here.
What Other Outdoor Furniture Can You Manufacture?
We also manufacture in teak, solid wood, metal, and woven faux rattan. All of these items are also manufactured in Vietnam. Vietnam has a wonderful outdoor manufacturing industry. It offers a lot of great products and high-level skillsets for the outdoor furniture industry.
If you are interested to find out more about the furniture faux rattan production and manufacturing, you can read our blog on Hand-weaving Faux Rattan In Vietnam, What You Need to Know by clicking here. The blog also has a link to our Youtube video that shows some of the Vietnamese faux rattan handweavers. You can see how highly skilled they are at hand weaving.