Many designers may ask themselves, which program is better to learn, Procreate or Photoshop? What is the difference between them?
Adobe Photoshop is a program where you can edit photographs, graphic design, illustration, product design, and motion design. Procreate is focused on digital art and product design. Even though these programs have some similarities, they also have some differences.
Table of Contents
About Abode Photoshop
Photoshop is one of the standard design programs. Adobe owns it and can be used on both Windows and Mac IOS. One of the advantages of Adobe Photoshop is that it is computer-based and can be used on almost any computer that is sold today.
Photoshop is one of the standard raster graphics programs. Raster graphics technology uses a dot matrix data structure.
To use the Adobe Photoshop program, you must purchase a monthly Abobe Photoshop subscription fee. If you do not use Photoshop very much, this fee can add up each month.
Photoshop is the industry standard design program because it is so versatile. It has been around for a long time, in fact, since 1988.
How Is Adobe Photoshop Used?
Photoshop is such a versatile program and is an industry-standard raster graphics program that there are many ways to use the program to help you with your design, graphic design, or photography needs.
Here are some things that Adobe Photoshop can do
Photo Editing – one of the ways Photoshop is used is to edit photos.
Graphic Design – Photoshop will allow you to create and design some very complex graphics. You can do everything from creating a logo to other graphic design needs.
Illustration – If you are looking for a tool to help you with some illustrations, you can also do this with Photoshop.
Product Design – We use Photoshop to design products. You can use Photoshop to create some realistic-looking products. Some designers use Photoshop to create realistic interior design concepts.
Motion Design or Animation – Photoshop also has animation features. In Photoshop, you can create some short animated clips or GIFs.
Photoshop is one of the most versatile design programs; this is why it has long been industry standard for everything from photography to graphic design.
About The Procreate App
The Procreate app is a raster graphic program, but its focus is digital painting and graphic design. Procreate is designed to work on the IOS system on the Apple iPad with an Apple pencil. The Procreate app will not work on Android or any other device except an Apple iPad.
Like Adobe Photoshop, you must pay for the Procreate app, but the fee is very nominal, i.e., under US$10 for a one-time fee.
As an Apple-based IOS program, you will find many Apple stores in the United States and other places that will provide basic training for the Procreate app. This, of course, is a huge advantage if you want to attend one of these training to see if you want to purchase an Apple iPad and learn Procreate.
I appreciate the Procreate app because you draw directly on the Apple iPad, similar to how you would draw directly onto a drawing notebook with a pencil. For many artists like me, this feels more natural than using a mouse and a computer program.
How Is The Procreate App Used?
Because the Procreate app is on the Apple iPad, some wonder if it is more like a toy or something to play around with, or if can you actually do some serious art on the iPad app? The truth is that many professional artists are using only Procreate app to produce their art and illustrations.
The procreate calls itself "the most advanced painting app ever designed for a mobile device." Here are some of the major ways the Apple Ipad Procreate app is used:
Digital Art – One of the major ways that Procreate is used is digital art. Procreate allows you to have a series of brushes and colors to create many kinds of looks on Procreate—everything from a painting that looks like an original painting to cartoon characters. Artists are using the Procreate app in a variety of ways.
Product Design – We used Procreate a lot for Product Design for our home decor and home furnishing products.
Color or Palette Creations – Procreate has a great feature where you can take a photo of something, and then the Procreate app will give you the value of the color. This is especially useful if you are in the design field (like we are) and you want to know what the color value is of a specific color.
You can see from this list that Procreate really is a digital art or design program. This is what the program was set up to be on the Apple iPad. But as the iPad is such great technology and continues to improve, I expect to see the Procreate app continue to offer more functions and versatility as it grows.
Abode Photoshop Vs. The Apple Procreate App
If someone is asking if the Adobe Photoshop or the Procreate app is better, it is like asking if strawberries or apples are better. Strawberries and apples are both delicious fruits and have a unique taste; the Adobe Photoshop Procreate app has strengths and weaknesses.
Here are some of the things to consider when looking at the Adobe Photoshop and Procreate App:
| | | |
| --- | --- | --- |
| Consideration | Photoshop | Procreate |
| Cost | Monthly Fee (Expensive and A Long Terms Commitment) | One Time Fee (Under 10 USD) |
| Main Use | Photo editing, graphic design, product design, illustration motion design (animation) | Digital Art, Product Design |
| Learning Difficulty | Difficult to learn, will require a lot of self-learning or taking a course. | Easier to learn. Some Apple stores offer free training. |
| Operating Requirement | Works With Windows or Apple IOS Computers | Works with Apple IOS Ipad system with a computer pencil. |
| Use | Use mainly on a computer with a mouse | Can draw directly on the Ipad, which may feel more natural to an artist. |
Photoshop Vs. Procreate
As you can see when you compare Photoshop and Procreate, they really are different programs. However, if you are serious about digital art or product design, you may want to learn both programs.
This is because each of these programs has its advantages and disadvantages; each has strengths and weaknesses. We love Photoshop and the Procreate App and feel they are essential programs for the home decor and home furnishing industry.
Find out more about how Mondoro can help you create, develop, and manufacture excellent home decor and furniture products – don't hesitate to contact me, Anita. Check out my email by clicking here or become a part of our community and join our newsletter by clicking here.
Mondoro gives out a FREE Lookbook to anyone interested. You can receive a copy of our latest Lookbook by clicking here.
Listen to our Podcast called Global Trade Gal. You can find it on all major podcast platforms. Try out listening to one of our podcasts by clicking here. 
Subscribe to our Mondoro Company Limited YouTube Channel with great videos and information by clicking here.
Frequently Asked Questions
What is the primary purpose of Procreate and Photoshop?
Procreate: Procreate is primarily designed for digital art creation and illustration. It offers a streamlined interface and powerful drawing tools, making it a popular choice for artists.
Photoshop: Photoshop, on the other hand, is a versatile software used for various purposes, including photo editing, graphic design, illustration, and more. It caters to a broader range of creative needs.
Which program is more beginner-friendly?
Both programs have user-friendly interfaces, but many beginners find Procreate more intuitive due to its focus on digital art. Photoshop's extensive features can be overwhelming for newcomers.
Can Procreate replace Photoshop for professional graphic design work?
While Procreate is excellent for digital art, Photoshop remains the industry standard for professional graphic design due to its extensive toolset and versatility.
How do the drawing tools compare between Procreate and Photoshop?
Procreate excels in providing a natural and responsive drawing experience with features like pressure sensitivity and tilt recognition. Photoshop has robust drawing tools as well, but some artists prefer Procreate's simplicity.
Are there significant differences in cost?
Procreate typically has a one-time purchase cost, making it more budget-friendly. Photoshop often involves a subscription model, which may be a consideration for those on a tight budget.
Which program is better for digital painting?
Procreate is known for its excellent digital painting capabilities, offering a variety of brushes and tools tailored for artists. Photoshop is also proficient in digital painting but might have a steeper learning curve for some.
Can Procreate files be easily transferred to Photoshop and vice versa?
Procreate files are not directly compatible with Photoshop, but you can export Procreate files to common formats like PSD or JPEG for further editing in Photoshop.
How do the text and typography features compare?
Photoshop has more advanced text and typography features, making it preferable for tasks like designing posters, banners, or working on projects with extensive text elements.
Which program is better for photo editing?
Photoshop is the go-to software for professional photo editing due to its advanced image manipulation tools. Procreate, while capable, is not as comprehensive in this regard.
Can Procreate and Photoshop be used together?
Yes, many artists use both programs in their workflow. They might create initial sketches or illustrations in Procreate and then transfer them to Photoshop for more advanced editing or additional design elements.
Related Content
Why Use Procreate for Home Décor Accessories Designing?
Procreate is a powerful Apple app with many Photoshop features, but it is more user-friendly than Photoshop. Procreate allows you to design a home decor accessory item, and then with a few quick adjustments, you can quickly view the same product in a variety of finishes and colors. Procreate is very user-friendly and is a tool that can help any home decor designer, interior designer, importer, and manufacturer.
You can discover more by reading Why Use Procreate for Home Décor Accessories Designing? by clicking here.
What Are the Abode Apps?
Adobe Desktop Apps included Creative Cloud, Acrobat, Photoshop, Dimension, Illustrator, Indesign, Incopy, Premier Pro, Premier Rush, Audition, Media Encoder, Prelude, After Effects, Aero, Lightroom, Bridge, Dreamweaver, Adobe XD and Animation.   These Adobe apps have a specific purpose and way of working together in the Adobe suite of 'desktop apps. 
To find out more about Adobe Apps, you can read What Are the Abode Apps? The Adobe Desktop Apps Explained in 8 Minutes by clicking here.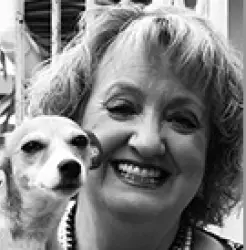 Latest posts by Anita Hummel
(see all)