Procreate is a fantastic design app that you can buy for your Apple iPad. It can be a potent design tool, especially for anyone designing home accessory products.
Procreate is a powerful Apple app with Photoshop features. Procreate allows you to design a home decor accessory item, and then with a few quick adjustments, you can view the same product in a variety of finishes and colors. Procreate is very user-friendly and is a tool that can help any home decor designer, interior designer, and manufacturer.
Procreate is a great tool, but like with any tool, you must be sure you have the right equipment and knowledge to use it properly.
What do I need to be able to use Procreate?
To use Procreate, you need an Apple IPad Pro, Apple Air, or Apple IPad. All the new models of the IPad should work just fine. You will need an IPad that will use the Apple Pencil as the Apple Pencil is an essential tool for using Procreate.
What Ipad Can You Use With The Procreate App?
All these models below will work with procreate; you can check them out by clicking on the links provided.
Apple IPad Pro – If you can afford it, this is the iPad to get for Procreate as it has the Liquid Retina Display with True Tone for the colors. As colors are important in our industry, this will help you to be able to see and match the colors easier. You can check out the IPad by clicking here. Amazon has a great deal where you can pay with a 5-month interest-free payment plan.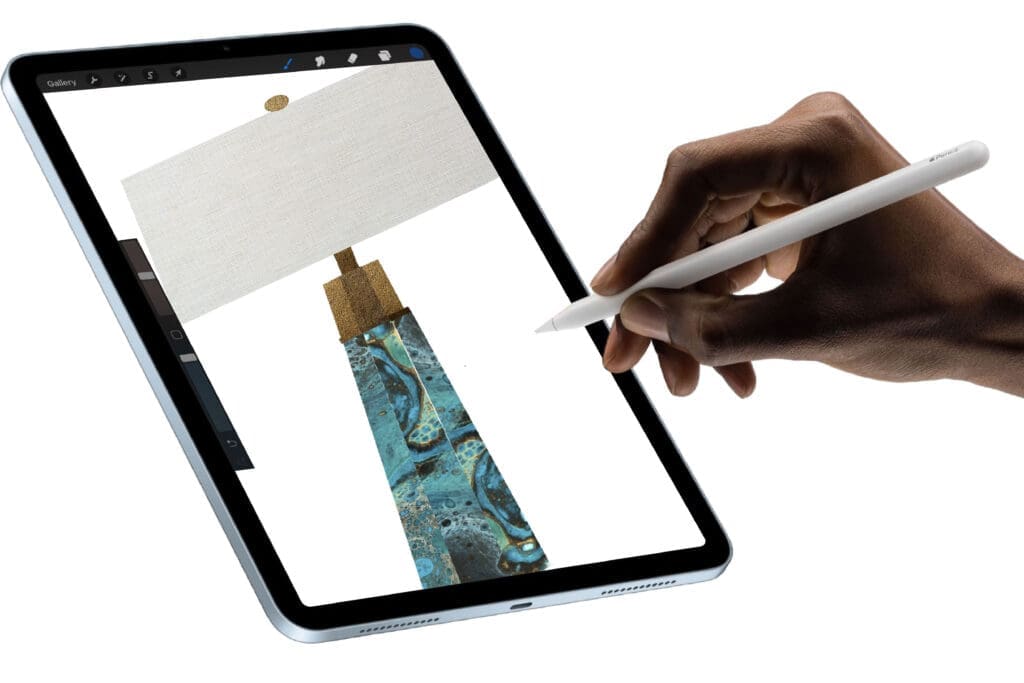 Apple Ipad Air – I do many of our Procreate designs on an Apple Ipad Air, and it works great; it has the Retina Display and the Truetone colors. You can check out the Apple Ipad Air by clicking here.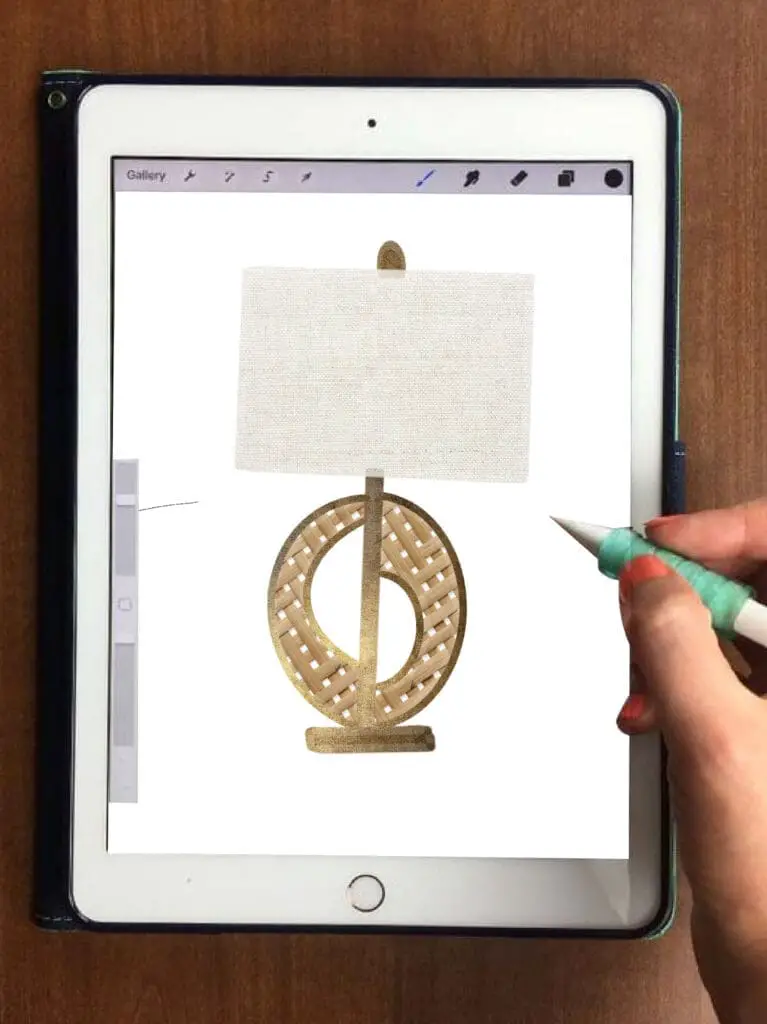 Apple Ipad – Unlike the other two models, this does not have a Retina Display or Truetone color, so if having the exact color is important, this may not be for you. Still, if it does not matter, as you will work mainly with Pantone or color colors, this may work fine. You can check out the Apple iPad by clicking here.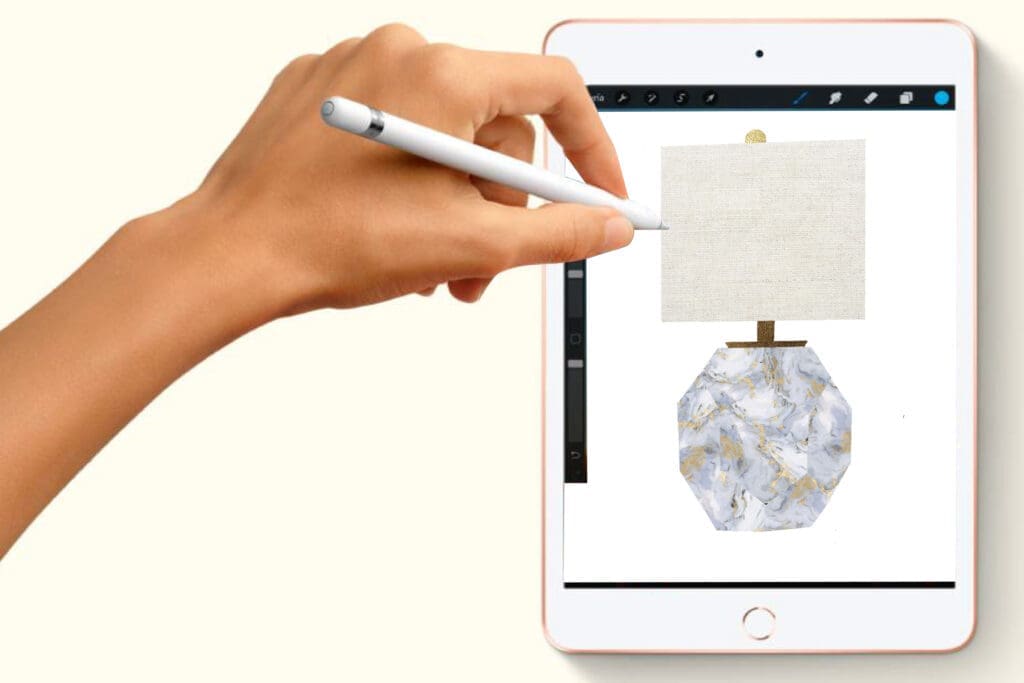 Apple IPad Mini – If the size and weight are important to you, the new Apple Ipad mini will also work with Procreate. You can find out more about the Apple Ipad Mini by clicking here.
Once you get your iPad, you will need an Apple Pencil to use Procreate. Here are the pencils that you will need for each model:
Apple IPad Pro Pencil – The Apple Ipad Pro has a special pencil. But you can also use the other pencil if you wish (see below). This pencil will attach to the IPad to charge, which is a neat feature if you forget your pencil or forget to charge it. This pencil is compatible with the iPad Pro 11-inch and iPad Pro 12.9-inch (3rd Generation). You can click here to see this pencil.
Apple Pencil – This is the IPad pencil. It is compatible with iPad Air (3rd generation), iPad mini (5th generation), iPad (6th), iPad Pro 12.9‑inch (1st and 2nd generations), iPad Pro 10.5‑inch, and iPad Pro 9.7‑inch. Basically, all the newer IPads. You can click here to see this pencil.
You can download Procreate software direct from the Apple App Store. The cost was $9.99. It is an absolute bargain as you do not need to pay any additional subscription or other charges, just a one-time $9.99 charge. You can click here to see the app on the app store.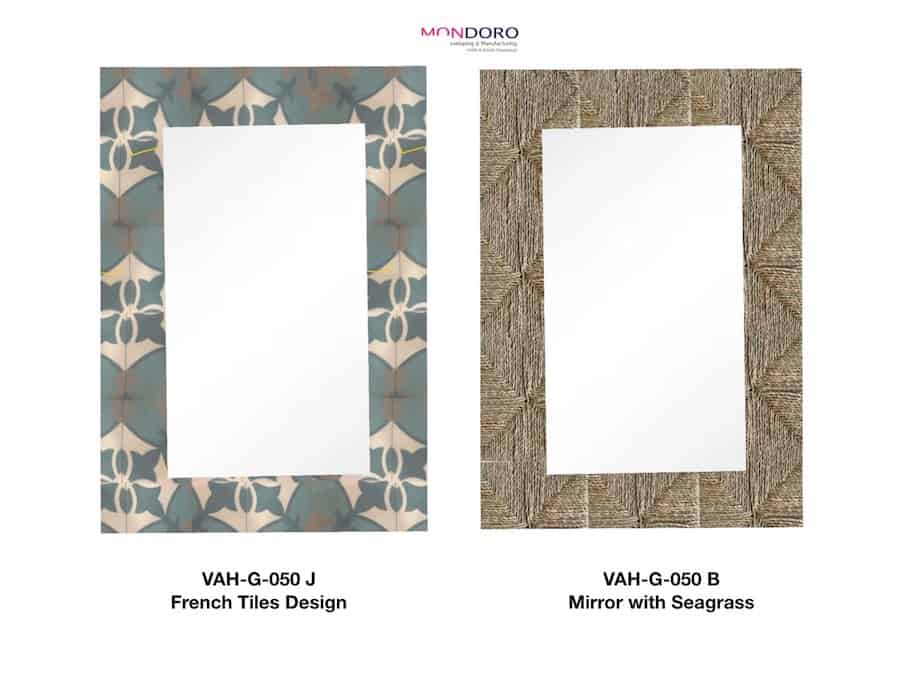 Procreate Accessories Designing – Set up color palettes.
Procreate has a fantastic feature called palettes. This feature will allow you to set up your color palette or use one of the preset color palettes they already have set up.
Setting up a color palette is relatively easy The main thing you need to do is find the color and then press that color with your finger on your iPad until it shows up in the top right-hand corner; once that color shows up in that top right-hand corner, you can add it to one of your palettes.
To learn more about setting up a color palette on your iPad, you can read our blog Setting Up Your Color Palettes in Procreate, What You Need to Know by clicking here.
But Procreate will also show you:
The color is on the color wheel – Procreate will tell you where the color is on the color wheel. Procreate will give you several ways to look at the color. You can view it on a palette with other colors or see it in the classic view or disc view. The classic view shows part of the color wheel but gives you more details for those colors. For example, if I have a white color and from the classic view, I can see that it shows some green tints to the white color. The disc shows you where it is located on the color wheel itself.

Color Values – Procreate will give you the value of the colors, such as the HSB, RGB, and Hexadecimal values. When it shows you this, it will tell you what palette it is assigned.
Procreate does not show Pantone colors, so you will need to import them into procreate, but most of them are pretty close to the actual Pantone color. You would use the same method as above, press on a photo of the Pantone color, and then show up on the palette and put it in one of the palettes.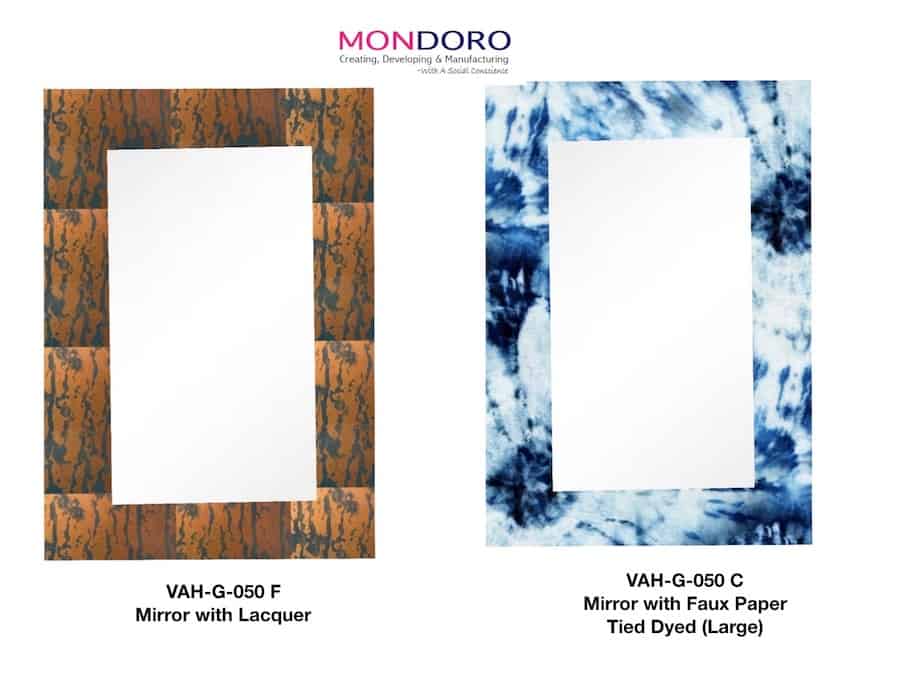 Procreate Accessories Designing – You can import your finishes and do pattern repeats.
If you do not want to work with just plain colors and want to import a specific color chip or finish, Procreate allows you to do this. You can then place it on the item by simply using their clipping mask tool.
We make many repeat patterns as we use many color chips for our designs. These are the steps we do:
Photograph the Finish – First, we photograph the finish and then adjust the color on an app like Apple photos. I will also crop the finish color chips so no background or white shows anywhere. You want this photo to be as clean, straight, and close to the original.

Import the Photo on a blank sheet– Next, we will import the photo on a blank canvas and then position the finish just as we want to copy it easily. What is neat about Procreate is that you can use your fingers to move and adjust the sheet's image.

Copy the image as many times as you need to – Next, we use the copy function to copy the image as many times as possible until you have the full repeat on the canvas.
To learn how to do a pattern repeat, you can read our blog on 6 Easy Steps to Use Procreate to Make A Pattern Repeat by clicking here.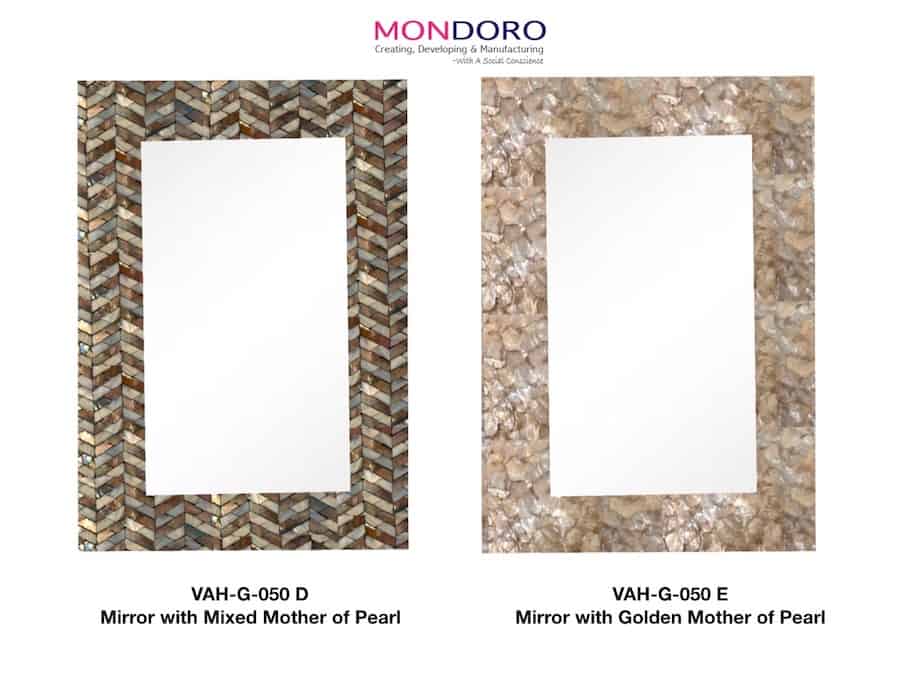 Procreate Accessories Designing – The app allows you to adjust the photos
Procreate allows you to import a finished photo into Procreate, and then you can adjust the color or other elements of the color. These are all under the Adjustment tool in Procreate. Here is some other information:
Opacity Tool – You can adjust the opacity of the photo.

Blur Tools – Procreate offers several tools you can use to blur photos or images, such as Gaussian Blur, Motion Blur, and Perspective Blur.

Other Tools – There are other tools such as sharpen, noise, and liquify to help you adjust the photo.
Some tools will adjust the color of a photo or image's color or design. You can also go to the Adjustment tab, and you can find these tools:
High Saturation – This tool has a slider that will allow you to adjust the hue, saturation, and brightness.

Color Balance – There is a color balance tool that is also a simple slider for red, green, and blue tones.

Curves – Procreate has a curve function, and it allows you to adjust either individual colors or all the colors.

Recolor Tool – This tool will allow you to recolor the entire photo.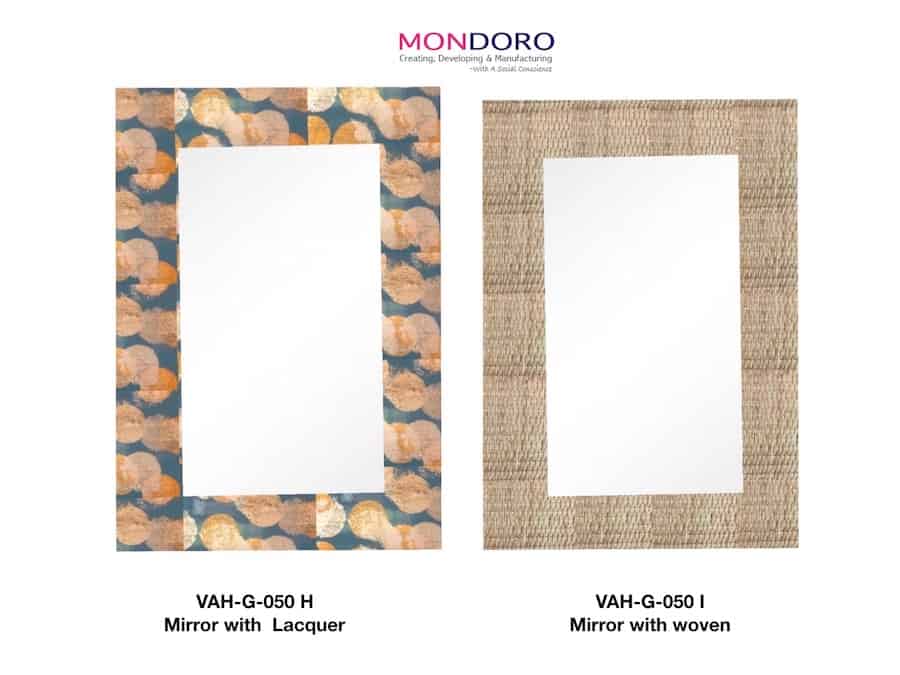 Procreate Accessories Designing – Draw an Item and then change the finishes
Procreate works similar to photoshop in that you work in layouts. A layer is like a stack of papers in that each layer is on top of one other. Procreate and the Ipad works together as you draw on paper and pencil. And so then you layer each shape you make. To do these simple mirror designs, these are the steps that I took:
Layer One 1 – Import the original photo – In layer 1, you will first import the photo of the item I want to design or a reference sample of the item I want to design. This is the only thing that should be on this layer.

Layer Two – Outline the mirror – I would then outline the mirror frame and then fill it with a color. If the rectangle is not completely closed, it will not fill with a color. This is an important step since if this step does not work, then the clipping mask will not work.

Layer Three – Draw the mirror – I draw the mirror on this layer. Again like layer two, I fill this with color. When you fill with a color on a shape, you can use any color.

Layer Four – Clipping Mask – I then go back to layer two and import a photo of the finish to finish on the top of layer two. Once I have positioned the photo, I click on the layer to get a clipping mask tool to cut the layer's photo.

Layer Five – Clipping Mask – I now need to insert a mirror or color as a mirror to do the same thing and import a photo and then do the same thing as layer four.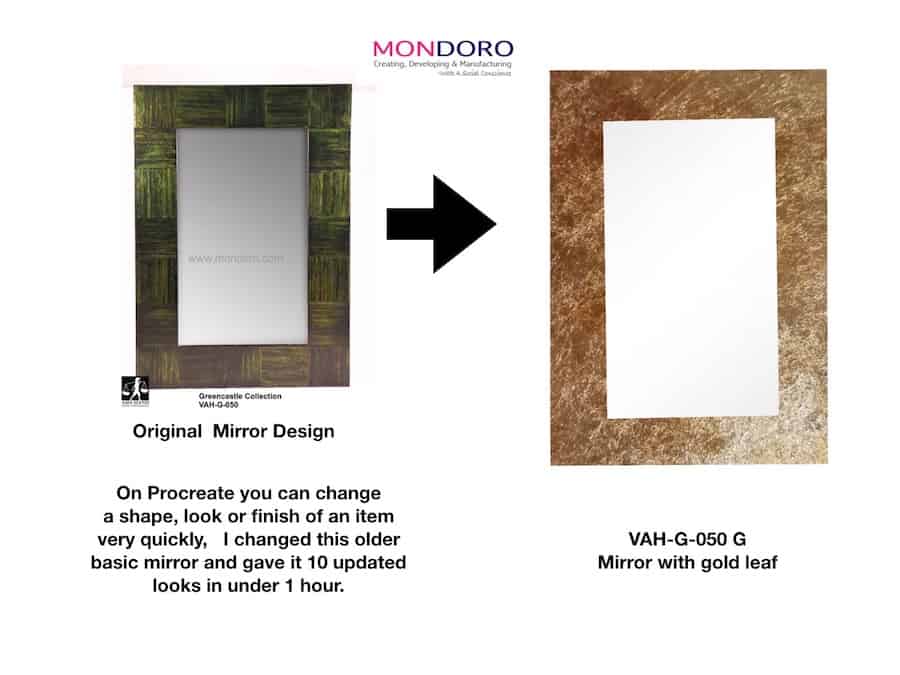 Procreate is a great tool. Once you learn how to use Procreate, it can help you do many designs. You can also easily switch colors and finishes to see what you like. This makes it an excellent tool for product development.
If you are interested in seeing how Mondoro can help you manufacture seagrass baskets or other products – we would love to talk to you to see how we can help you.
Find out more about how Mondoro can help you create, develop, and manufacture excellent home decor and home furniture products – don't hesitate to contact me, Anita. Check out my email by clicking here or become a part of our community and join our newsletter by clicking here.
Mondoro gives out a FREE Lookbook to anyone interested. You can receive a copy of our latest Lookbook by clicking here.
Listen to our Podcast called Mondoro Company Limited. You can find it on all major podcast platforms. Try out to listen to one of our podcasts by clicking here. Subscribe to our Mondoro Company Limited YouTube Channel filled with great videos and information by clicking here.
Related Questions
Does Procreate only work on an Apple IPad?
Procreate is designed to only work on the Apple Ipad, and the IPad must have an operating system that is ISO 12. So there are some limitations on what IPad can use Procreate. It will not work on any other device but only an Apple device. You can find out more about Procreate by clicking on their FAQ here.
Apple supports Procreate; many Apple stores will have free sessions where you can try out an Apple Ipad, and they will teach you some Procreate b sics. This training is usually not enough for you to do any designs, but it should give you an idea of the app and what it can do.
Does Procreate support Pantone colors?
As our industry uses a lot of Pantone colors, many designers want to know if Procreate will support Pantone colors. I have not been able to find any function or program that allows Procreate to specify a Pantone color by using a Pantone number. Instead, you need to specify the color by photographing the color or finding the color online and then importing the color photo into Procreate. Then press on the Pantone color photo and read the color's value. Then you can put the color into one of your palettes.