We really love mirrors. A decorative mirror can really add design to any room.
Many Interior designers use mirrors to help them with their decorating. This is because a mirror can become a design focal point for any room. A mirror can help to brighten up a dark space and make a room look larger than it actually is.
Using mirrors in your home decor never goes out of style. This is one reason mirrors continue to be an essential design element.
Home Interior Mirrors Ideas
Designing with mirrors never goes out to fashion. In fact, in almost any home or interior space, you can find mirrors as part of the decor.
Entire floor-to-ceiling mirrors are outdated, but that does not mean that mirrors are outdated – far from it. Mirrors will always stay an important part of any home decor.
Here are some great ways that mirrors can add design to any space or room:
Brighten Up A Room– Mirrors are a great way to brighten up a room. If you place a mirror next to or opposite a window, it will help to brighten up the entire room.
Helps the Room Look Larger– A mirror also helps a room to look larger than it really is. Growing up, my mother used this trick in our dining room. We had a larger mirror that helped the room look much larger than it really was.
Great Focal Point – A mirror is a great focal point for any room. This is especially helpful if you do not have a fireplace or mantel piece your mirror can become a focal point for your room.
Help a Windowless Room Not Feel Windowless– I trick that many interior designers use, especially in a hotel room that does not have a window or not an enormous window, they will use a mirror in the room to help the room feel brighter and more spacious than it really is.
Brightens Up Dark Corner – if you have a dark corner in your room, a mirror can help that corner not feel as dark. Especially if you place the mirror near a lamp, it will help to reflect the light off the lamp and make the entire.room feels brighter.
Give Design Edge To A Room– A mirror, especially an interesting decorative mirror, can help to give a unique or trendy feel to a room or space. The mirror can take the place of wall art and will help define the entire look and feel of the room.
Home Interior Mirror Manufacturing Looks and Ideas
At Mondoro, we manufacture a lot of mirrors. This is because we really love the look of a mirror and all it can add to a design space. Here are some of our favorite new mirrors that we have recently completed: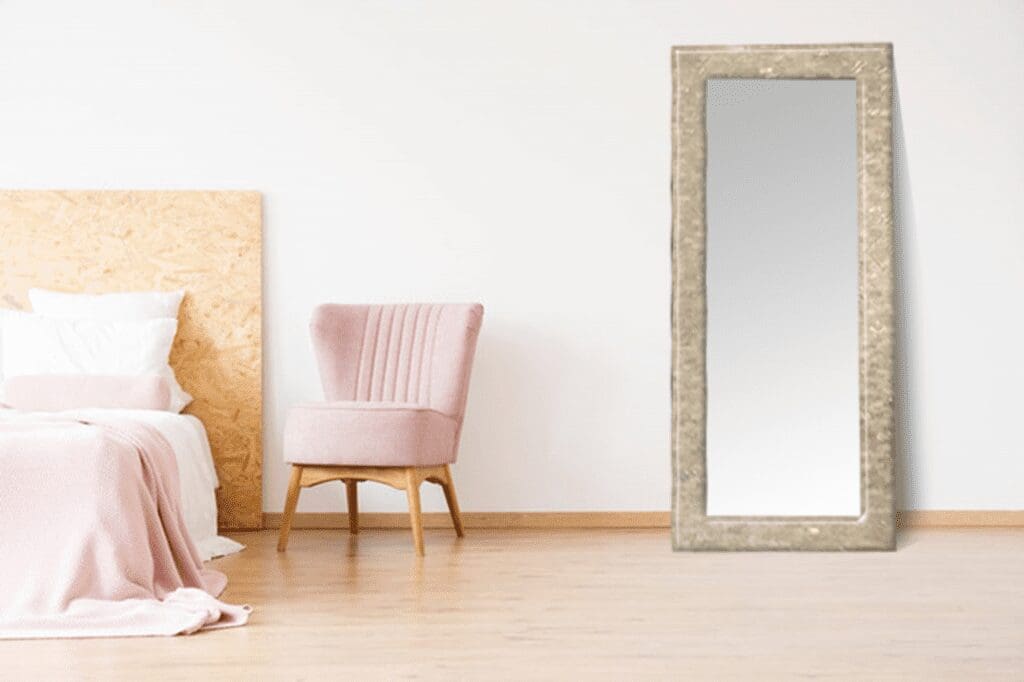 Long Mother of Pearl Mirror
This long mother-of-pearl mirror has some gold leafing on the inside rim. We love this mirror as we can use it in so many ways. It would be a great mirror to have in the bedroom but also a living room.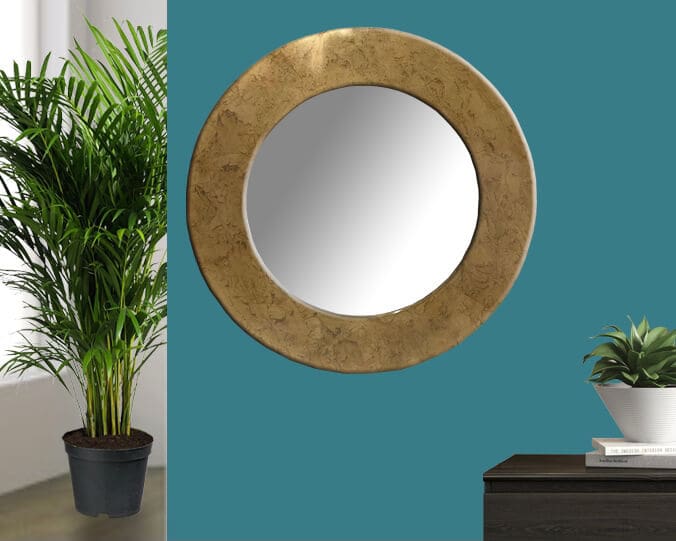 Round Gold Leaf Mirror
Gold leaf is a great finish and this round gold leaf mirror Vietnamese Lacquer mirror is no exception. This is a great mirror to have in any room. We love gold leaf because it is versatile, that we can use it almost anywhere in a house.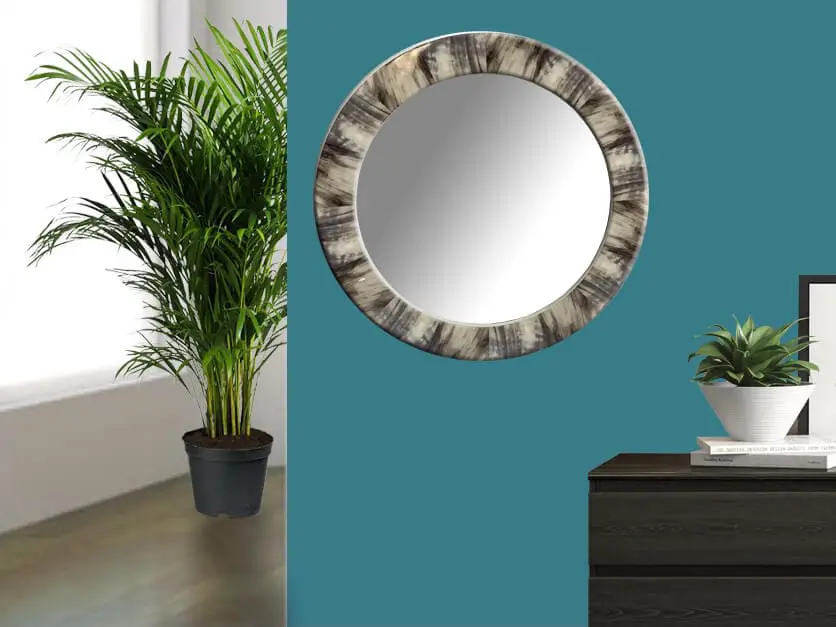 Round Faux Horn Mirror
Faux horn continues to be popular, especially as black and white colors in home decor continue to e strong. This round faux horn mirror is an outstanding example of a mirror that we can use with home decor.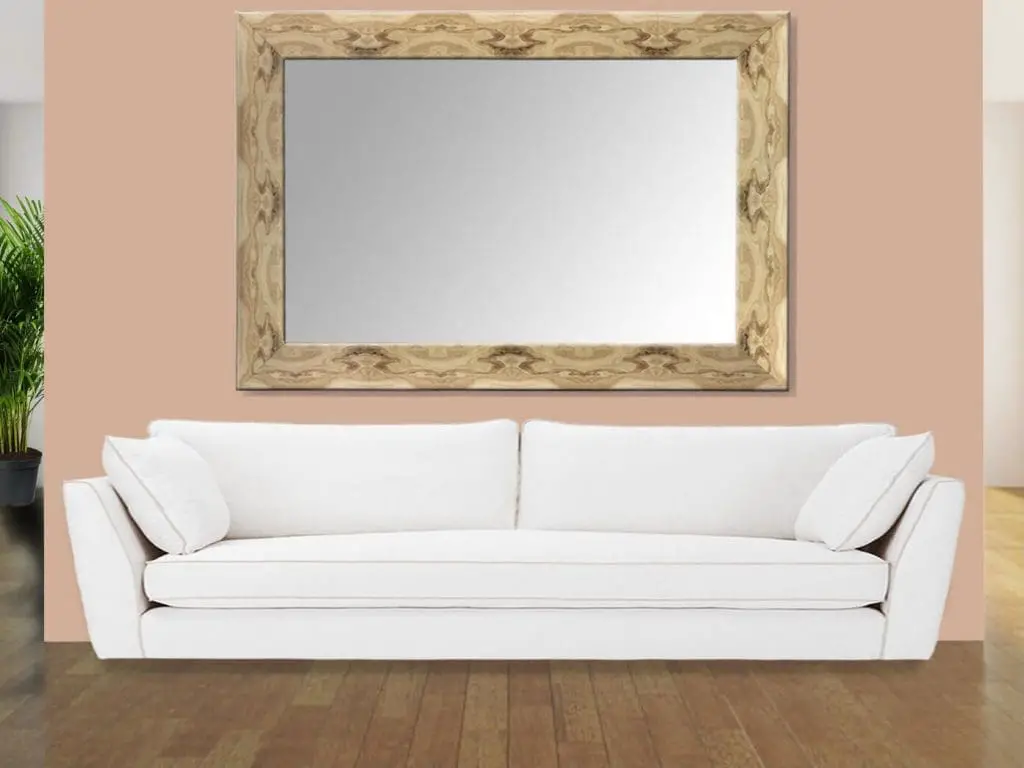 Rectangular Faux Agate Mirror
This rectangular faux agate mirror is a splendid example of a mirror that can use as a focal point in any room. This mirror is an outstanding example of a mirror that can also help bring light into any room.
These mirrors go the entire spectrum; from being a straightforward long mirror to a mirror that's more decorative, I can be the statement for an entire room. We feel like all of them could add to the decoration of any home.
If you are interested in finding out more about how Mondoro can help you create, develop, and manufacture great home decor and home furniture products, including home decor mirrors, don't hesitate to contact me, Anita. At my email by clicking here or become a part of our community and join our newsletter by clicking here.
Mondoro gives out a FREE Lookbook to anyone interested. You can receive a copy of our latest Lookbook by clicking here.
Related Content
How to Manufacture Vietnamese Lacquerware?
Vietnamese lacquer requires many manufacturing steps in the lacquer production process, including making the base, preparing the lacquer base to be applied, and finally applying the lacquer paint onto the surface. Every piece must be carefully sanded to give it a very smooth surface. Vietnamese lacquerware production requires a lot of skill and knowledge.
To learn more, you can read How to Manufacture Vietnamese Lacquerware? An Insider's Guide to Lacquer by clicking here.
What is Gold Leafing Used in Home Decor Products?
The gold leaf is hammered gold. Some gold leaf manufactured today is actually hammered, copper, or gold mixed with other metals and alloys. The gold leaf is manufactured by gold beating. The process of gold beating is to beat or press the gold into fragile sheets of paper.
You can discover more by reading What is Gold Leafing Used in Home Decor Products? by clicking here.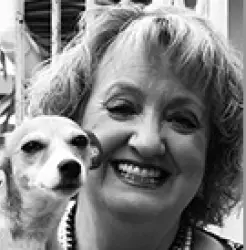 Latest posts by Anita Hummel
(see all)