Scandinavian design, commonly called Scandia design, has carved its niche in the global design scene as a symbolic narrative of simplicity, minimalism, and functionality. For me, it has long been one of my favorite kinds of interior design trends.
Scandia's furniture design, designer aesthetics, and philosophies have remained influential since its emergence in the 20th century. The critical focus of Scandia's design lies in the harmonious blend of form and function, ensuring that beautiful products are not merely eye candy but also practical for everyday use.
Table of Contents
Scandia Design Furniture & Designers: Pioneers Of Functionality, Simplicity, And Elegance
The Scandia design ethos draws inspiration from the Nordic region's unique environment, culture, and lifestyle. Its underlying principles are directly linked to the Nordic climate, with its long winters and short summers. It emphasizes creating cozy, light-filled spaces contrasting the region's cold, dark, and harsh outdoor climate.
Scandia furniture design's key aspects are using natural materials like wood, wool, and leather, streamlined silhouettes, minimal ornamentation, and a preference for light colors. The intention is to create a timeless aesthetic that aligns with the Scandinavian way of life—comfortable, practical, and yet, effortlessly stylish.
Our Top 12 Significant Scandinavian Designers
One of the best ways to delve into Scandia design is through the lens of 12 significant designers who played pivotal roles in shaping and evolving this design style. These trailblazers have been instrumental in creating masterpieces that are not just pieces of furniture or decor but a testament to the timeless appeal of Scandinavian design.
1. Alvar Aalto (1898-1976) – Finnish
Finnish architect and designer Alvar Aalto is often regarded as one of the key figures in Scandia design. Known for his humanistic approach, he famously said, "We should work for simple, good, undecorated things."
One of Aalto's most significant contributions is the Paimio Chair (1932), an icon of functionalist furniture design. Its fluid form was not merely a stylistic statement but comforted patients suffering from tuberculosis.
2. Arne Jacobsen (1902-1971) – Danish
Danish architect and designer Arne Jacobsen's influence extends beyond Scandia design to the broader design world.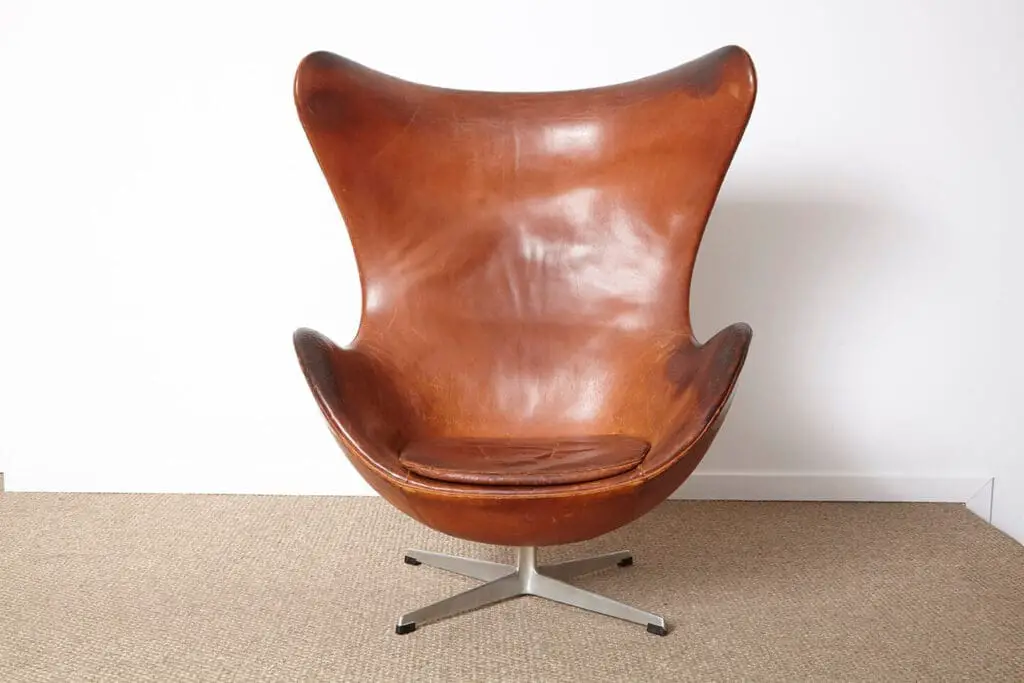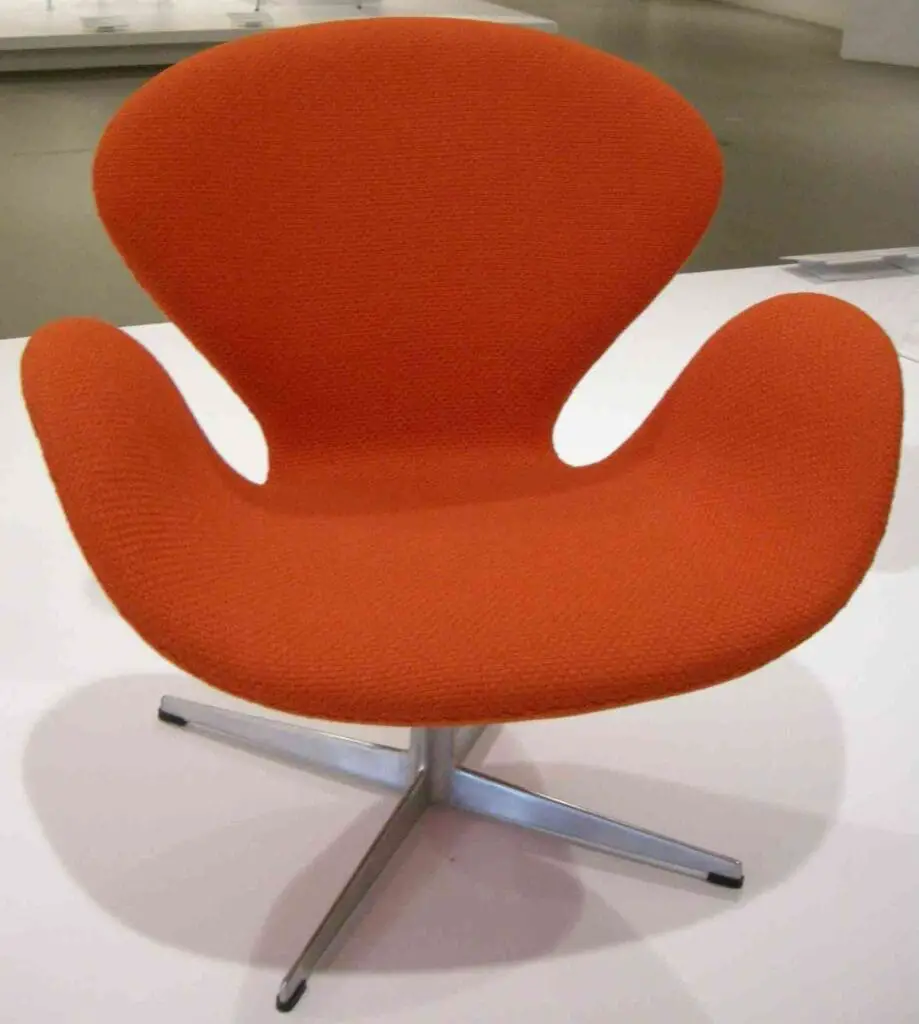 His iconic Egg Chair (1958) and Swan Chair (1958), designed for the SAS Royal Hotel in Copenhagen, showcase his innovative ability to merge form and function.
3. Hans J. Wegner (1914-2007) – Danish
One of Denmark's most prolific furniture designers, Hans J. Wegner, is renowned for his chair designs. His CH24 Wishbone Chair (1949) is a masterstroke of craftsmanship and comfort.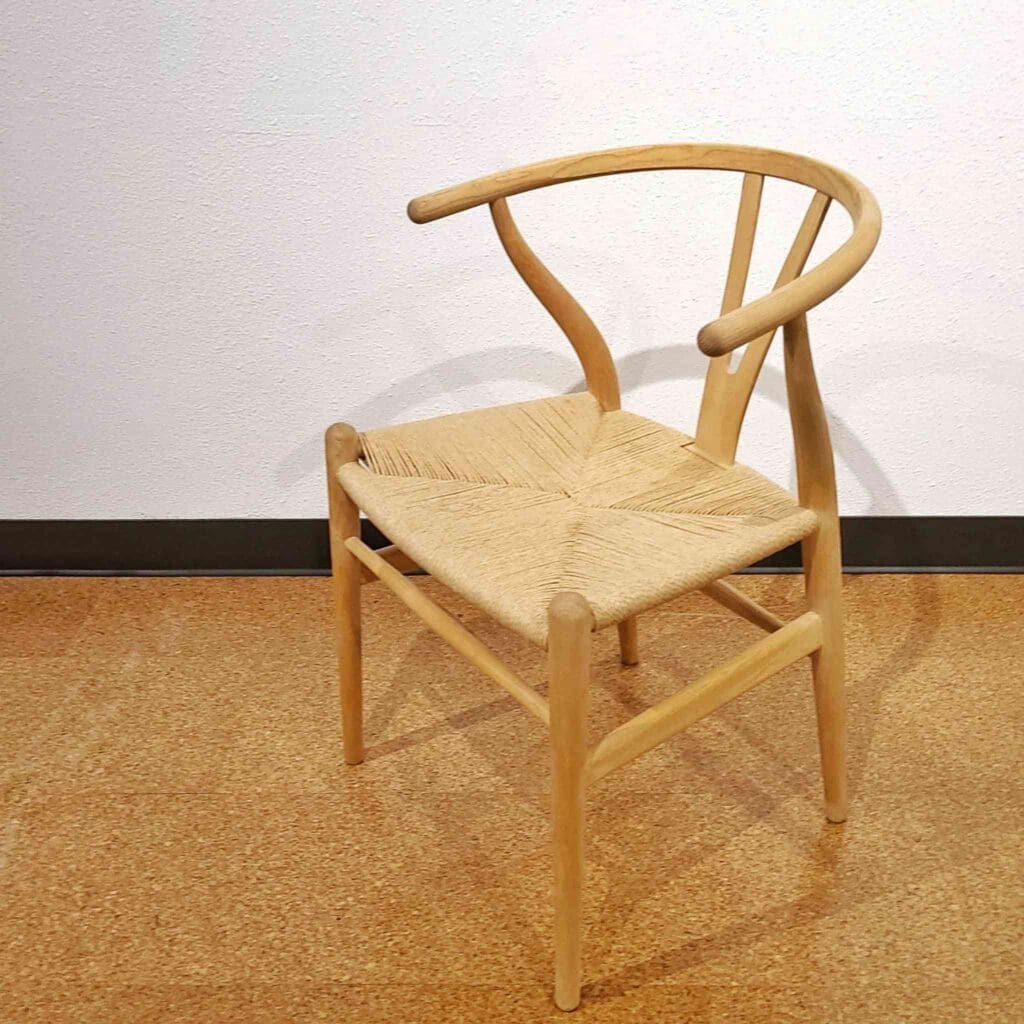 Wegner's innovative approach to joinery and understanding of the material is still revered.
4. Poul Henningsen (1894-1967) – Danish
Danish designer Poul Henningsen, a lighting design pioneer, is best known for his PH Lamp series. These lamps, introduced in 1926, were designed to diffuse light softly and evenly, eliminating harsh shadows—a groundbreaking approach to lighting during that time.
5. Finn Juhl (1912-1989) – Danish
As a leading figure in the modern Danish movement, Finn Juhl's furniture designs combined sculptural aesthetics with functional considerations. His 45 Chair (1945) is lauded for its elegance and the seamless merging of upholstery and woodwork.
6. Verner Panton (1926-1998) – Danish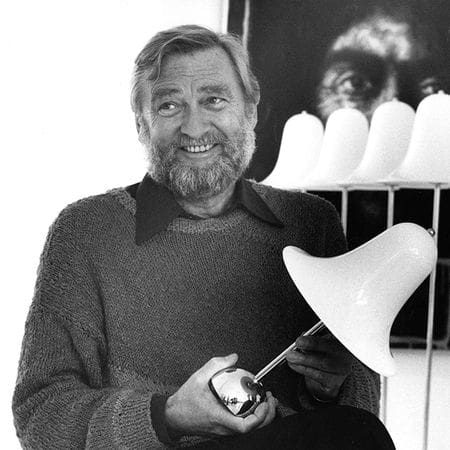 Verner Panton pushed the boundaries of Scandia's design with his futuristic vision. The Panton Chair (1960), made from a single piece of plastic, challenged traditional design norms and signaled a new direction for modern furniture design.
7. Eero Aarnio (b. 1932) – Finnish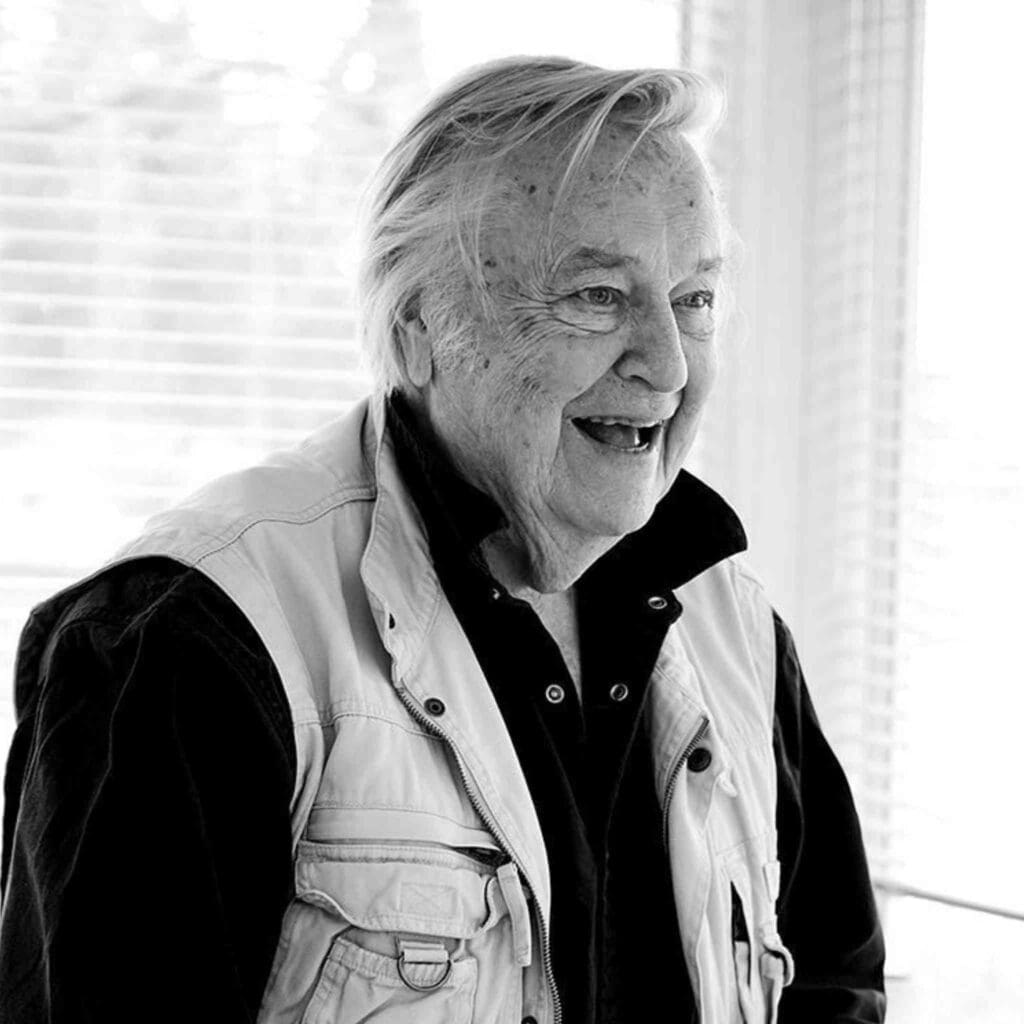 The Finnish designer Eero Aarnio's imaginative approach has brought a playful edge to Scandia's design. His Ball Chair (1963) and Bubble Chair (1968) encapsulate his whimsical style, becoming pop culture icons and a testament to the versatility of Scandia design.
8. Maija Isola (1927–2001) -Finnish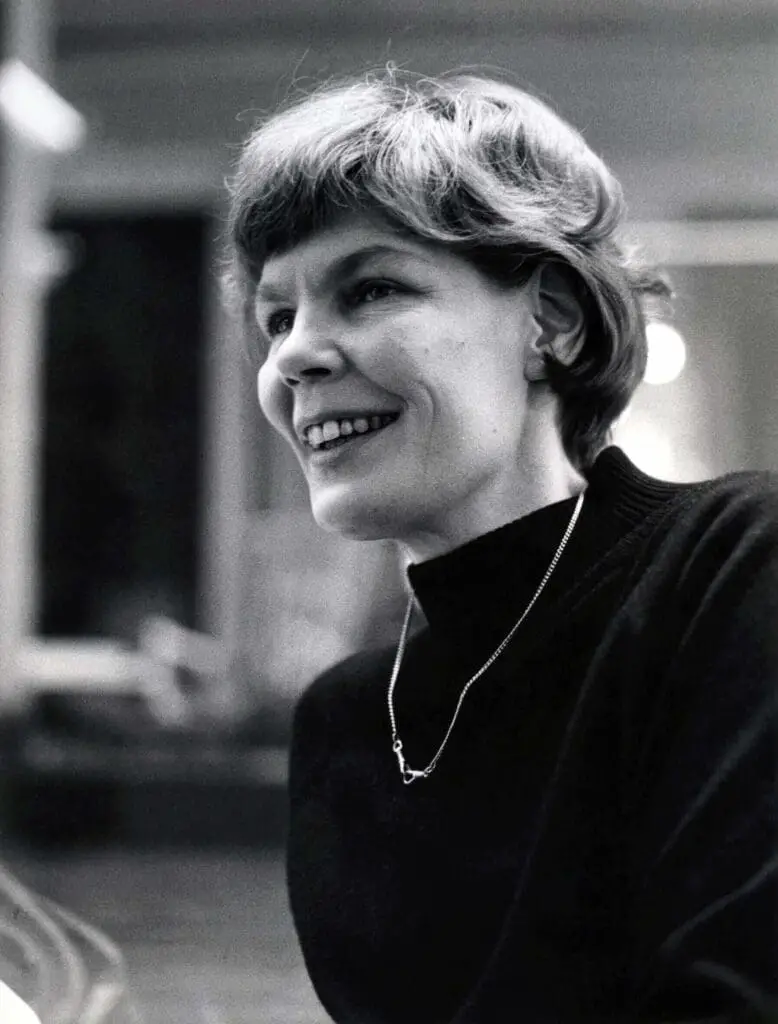 Maija Isola was a Finnish designer renowned for her textile designs. Her iconic Unikko poppy pattern (1964), designed for Marimekko, symbolizes Finnish design's vibrant side.
The bold, cheerful print reflects Isola's flair for color and pattern and is a mainstay in Marimekko's collections.
9. Nanna Ditzel (1923-2005) -Danish
Nanna Ditzel, often called the 'Queen of Danish Design,' was known for her innovative, experimental approach. Her Hanging Egg Chair (1959), co-designed with her husband Jørgen Ditzel, demonstrates their mastery of weaving techniques and commitment to creating comfortable, functional furniture.
10. Ilmari Tapiovaara (1914-1999) – Finnish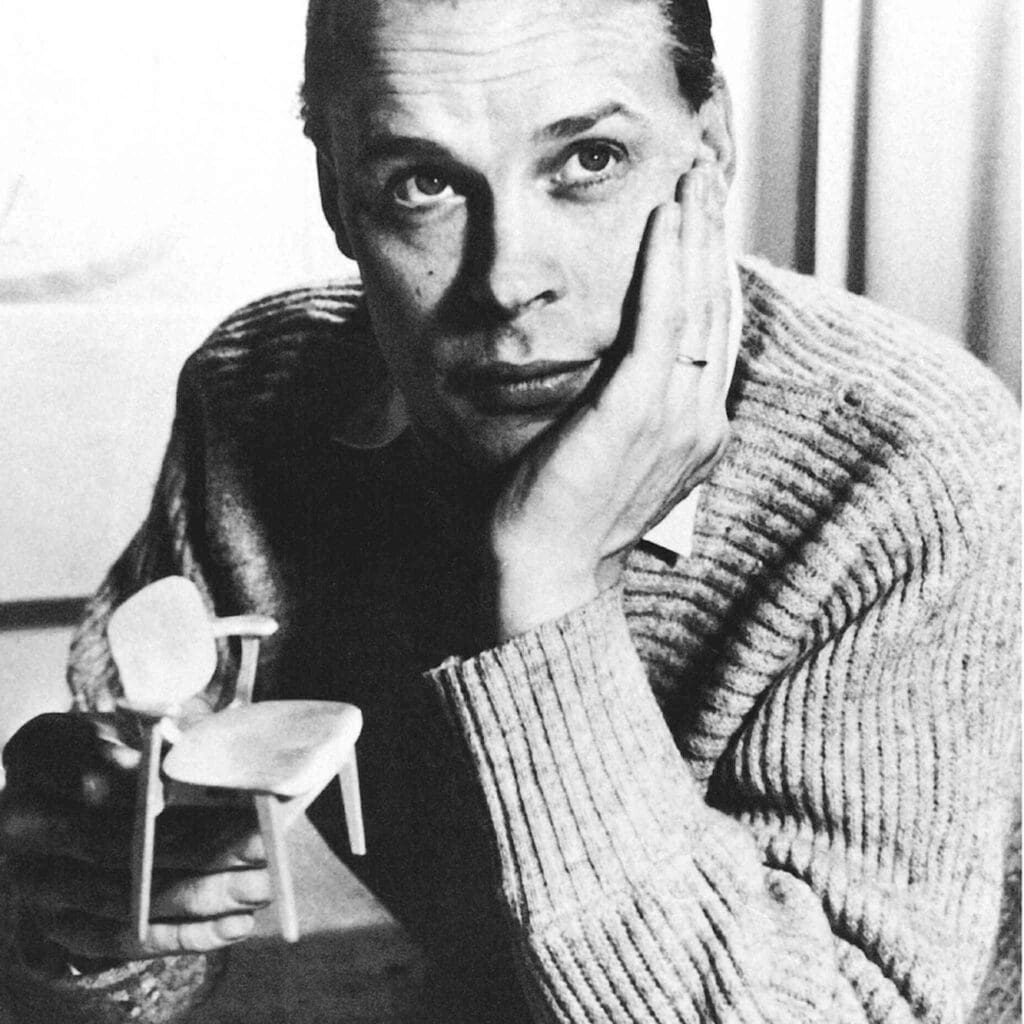 A champion of democratic design, Finnish designer Ilmari Tapiovaara sought to create affordable, high-quality furniture for all. His Domus Chair (1946) remains a classic, celebrated for its comfort and functionality, illustrating the superior Scandia design's essence—beautifully simple and accessible.
11. Børge Mogensen (1914-1972) – Danish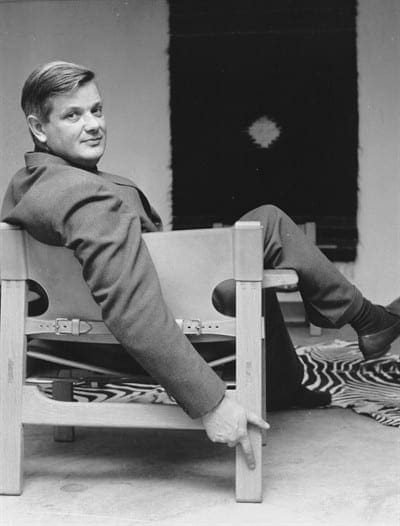 Mogensen, one of the most influential Danish designers, believed in creating furniture for the 'average consumer.' His Spanish Chair (1958), inspired by an ancient Islamic chair, showcases his knack for combining history with modern functionality and style.
12. Yrjö Kukkapuro (b. 1933) – Finnish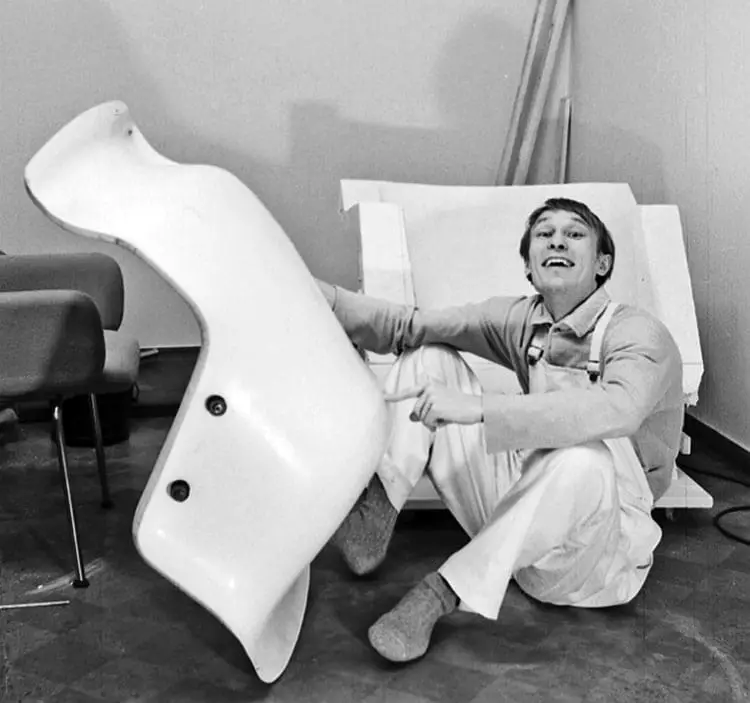 One of the leading figures in modern Finnish design, Yrjö Kukkapuro, is known for his ergonomic and functional furniture. His most famous design, the Karuselli Chair (1964), combines a sleek, futuristic aesthetic with unparalleled comfort. Its sculptural form molds to the human body, a testament to Kukkapuro's understanding of ergonomics.
The impact of these Scandia designers on contemporary design is immeasurable. You will also notice that most designers are from Denmark and Finland, with some from Sweden and Norway.
All these designers help revolutionized the design world by making it more accessible, democratic, and human-centered. Today, their work inspires and captivates, embodying the essence of Scandinavian design—simplicity, minimalism, and functionality.
From the timeless elegance of Finn Juhl's 45 Chair to the playful spirit of Eero Aarnio's Ball Chair, Scandia's design continues to be an enduring presence in homes worldwide. The combination of practicality, affordability, and aesthetics ensures that this design style will remain relevant for many years.
Find out more about how Mondoro can help you create, develop, and manufacture excellent home decor and furniture products – don't hesitate to contact me, Anita. Check out my email by clicking here or become a part of our community and join our newsletter by clicking here.
Mondoro gives out a FREE Lookbook to anyone interested. You can receive a copy of our latest Lookbook by clicking here.
Listen to our Podcast called Global Trade Gal. You can find it on all major podcast platforms. Try out listening to one of our podcasts by clicking here. 
Subscribe to our Mondoro Company Limited YouTube Channel with great videos and information by clicking here.
Related Content
Is Nickel A Natural Element? All About Nickel And Its Everyday Uses
Nickel is a natural element as it is found in nature. It is a hard yet malleable and ductile metal with a shiny silver color with a slight gold tinge. Nickel is found mainly in Russia, South Africa, Canada, Australia, and some parts of China and Vietnam.
You can learn more by reading our blog, Is Nickel A Natural Element? All About Nickel And Its Everyday Uses by clicking here.
What Is The Mother Of Pearl Shell Used In Home Decor Products?
Mother of pearl, also known by the scientific name of nacre, is a pearl layer on the inner layer of the oyster shell. This pearl layer of the oyster is taken off the outer oyster shell. Then the leftover inner pearl shell is cut into various small shapes and sizes to be glued onto various home decor products such as mirrors, boxes, trays, and lamp bases.
You can read our blog on What Is The Mother Of Pearl Shell Used In Home Decor Products? by clicking here.
Home Interior Mirror Ideas, Manufacturing Home Decor Mirrors
Many Interior designers use mirrors to help them with their decorating. This is because a mirror can become a design focal point for any room. A mirror can help brighten a dark space and make a room look larger.
You can learn more by reading our blog, Home Interior Mirror Ideas, Manufacturing Home Decor Mirrors, by clicking here.