With the present US tariffs as a problem for many Chinese-made products, many US suppliers ask themselves if Vietnam is more accessible to source products from than China? We have offices in both China and Vietnam and have been sourcing products in both places for many years.
Vietnam does not have a highly developed product procurement or sourcing supply chain with clear and concise information as China does. Sourcing products and finding manufacturers in Vietnam can prove much more difficult than finding suppliers and manufacturers in China.
Here are some of the problems we see when sourcing products from Vietnam and some tips or tricks we have found to help you with sourcing. We have also included a list of websites to find some Vietnam manufacturers and suppliers below.
China has highly developed product sourcing information and data with websites such as Alibaba or Global Sources; both have been collecting data on China for many years. Because so many companies have spent so much time collecting data and refining the supplier's list, it can be easier to find sources in China than in Vietnam.
Vietnam does not have the highly developed product sourcing information as China does.
Vietnam does not have highly developed sourcing or procurement procedures as the Chinese do. China has been manufacturing for the world much longer than Vietnam has.
Some Vietnamese factories are also listed on Alibaba, but many are not. Many of those listed on Alibaba are not manufacturers. Vietnam has a much more fragmented product sourcing manufacturing database, making it difficult to find accurate information to find new product sources. For example, if you are looking for a lamp or some lighting products, you can do a quick search on some China databases, and you will have a long list of sources or suppliers you can contact. At present, in Vietnam, this is a lot more challenging.
Tips on How to Find Product Sources in Vietnam
Here are some tips for finding some factories to manufacture your products in Vietnam:
Check websites, including Alibaba, and do some google searches to see what you can find. Below we have a list of some trade websites you can also check.
Check out the exhibitor's directory from some local Vietnamese trade shows for the products you are looking for. Click here to reach the 10 Times website with a list of trade shows in Vietnam.
You can try to ask for some manufacturing referrals if you know anyone in a similar industry.
For additional information on product sourcing pitfalls with some examples from China and Vietnam, check out our blog 6 Common Product Sourcing Errors, What You Need to Know.
Websites you can check to find Vietnamese product suppliers and manufacturers.
Here is a list with links to websites you can contact to find some Vietnamese manufacturers. The information is not complete or correct for many of these, so you may have to contact many people to find what you are looking for.
Here are some other trade sources you can also check out:
Vietnam Manufacturers They sell some trade resource journals that you can order about Vietnamese manufacturers.
Presently Many Vietnamese Factories Are Ignoring New Clients.
With the recent US Tariffs placed upon China, many Vietnamese suppliers receive production requests daily from potential customers. It has been more challenging to get Vietnamese factories to answer emails or even take your call in recent months.
When we approached a factory, they told us their production was full, and they were not taking on any more customers. Others have asked us if we would buy 1 container per item or how many containers a month we can guarantee them.
Most of our customers in our industry are not purchasing one container for one item. Those quantities would be left for large retailers such as a larger US retail chain. We do not see this problem going away anytime soon, especially as the United States continues to place more tariffs on Chinese-made goods.
Tips On How To Get Your Product Manufacturing Into A Vietnamese Manufacturer.
If you are having problems with getting a Vietnamese manufacturer to talk to you or even to answer emails or calls, here are a few suggestions:
Find a sourcing agent based in Vietnam and have them help you locate manufacturers with production capacities. Sourcing agents or others in Vietnam may already have their connections in place and maybe be able to find your manufacturer to produce your products. But I also know from our own experience that even this is no guarantee. If a factory is overloaded with larger orders, it may have reached its total production capacity.

You can visit the factory yourself and see if they will talk to you and get them to help you with your production. But if their production is sold out or produced at total capacity, even if the factory takes your order, you may find they are giving you very long production times.
Vietnam's Trade Shows are not as large as China's
The fact is that presently Vietnam's Trade Shows are not as larger or as well organized as China's. Most of the major shows are held in Ho Chi Minh City, and a few are held in Hanoi. But compared to the Chinese mega fairs such as the twice-year Chinese Canton Show, the Vietnamese shows are tiny.
In fact, at most Vietnamese shows we have gone to, we can walk the entire show in a few hours and rarely need more than a day or two at each of the shows. Whereas at the Canton Fair in China, you can spend days at the show and maybe not even see the entire show. Vietnam does not presently have China's mega shows, such as China's Canton Fair.
Tips for Attending Vietnam Trade Shows
If you are flying to Vietnam to attend a trade show specifically, I would first understand that the show may not be as large as some mega shows in China. To use your time and money more wisely, consider the following:
Attend the trade show but understand you may not need more than 1 or 2 days at the show itself and understand that it is not as large as the Canton Show in China.
Use part of your trip to go out to visit some potential suppliers. One thing about Vietnam is that many suppliers may be closer than in China, so you can maybe visit a few potential suppliers in a day.
Lately, there has been a lot of focus on buying and sourcing products from Vietnam, with the US placing tariffs on almost all Chinese-made goods. In my blog, Why the US Tariffs Has Not Stopped US Importers Buying From China, I point out some of the many reasons why changing sources over to another country is not always so easy. One of those major reasons is that China's product manufacturing supply chain is highly developed. Just switching over to another country is not always so easy.
It has now gotten more difficult to find production space in Vietnam unless you have an agent that can help you find the space or presently know some of the factories and are presently working with them. Many factories may tell you they are too busy or do not have any production capacity to take on new clients.
If you are interested in finding out more about how we can help you create, develop, and manufacture home decor and home furniture products in Asia, we would love to hear from you. Feel free to contact Mondoro and Anita by clicking here.
Related Questions
How do I Source and Buy Products from Vietnam?
If you have never sourced or manufactured products in Vietnam, it may be best to find a sourcing agent familiar with your industry that can help you find the proper manufacturer. You can also check out the list on this blog about websites you can contact to look for potential product manufacturers or suppliers.
How Easy is it to Export Products from Vietnam?
If you buy your products FOB Vietnam, which means the Vietnamese suppliers will handle all the local transportation and Vietnamese customs, exporting products from Vietnam is relatively easy. But if you buy X Factory from Vietnam, you may find that trying to do the paperwork to export the products out of Vietnam is a lot more complicated. Therefore if you are not familiar with the General Department of Vietnam Customs, it is better to purchase your products at FOB Vietnam.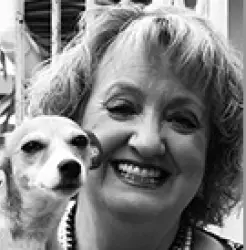 Latest posts by Anita Hummel
(see all)