Procreate is an Apple-based IOS Ipad design app that many creative artists are using. The app is inexpensive and relatively easy to use; anyone can learn to design using Procreate.
One of the great advantages of Procreate is how it will help you to design one piece of furniture that you can quickly change to be 12 new conceptual designs. We find this really useful for helping to decide what kind of finish to put on a conceptual design and eventually the product.
We use Procreate to help us determine the shapes and finishes of our conceptual furniture designs. We love the Procreate tool for product design as it is quick and easy to use, and everyone can learn to do conceptual designs with Procreate.
Table of Contents
Procreate For Furniture Design
One of the things we love about Procreate is how easy it is to produce conceptual designs for furniture. We use Procreate to put down concepts or designs for the furniture and other items we are looking to manufacture or produce.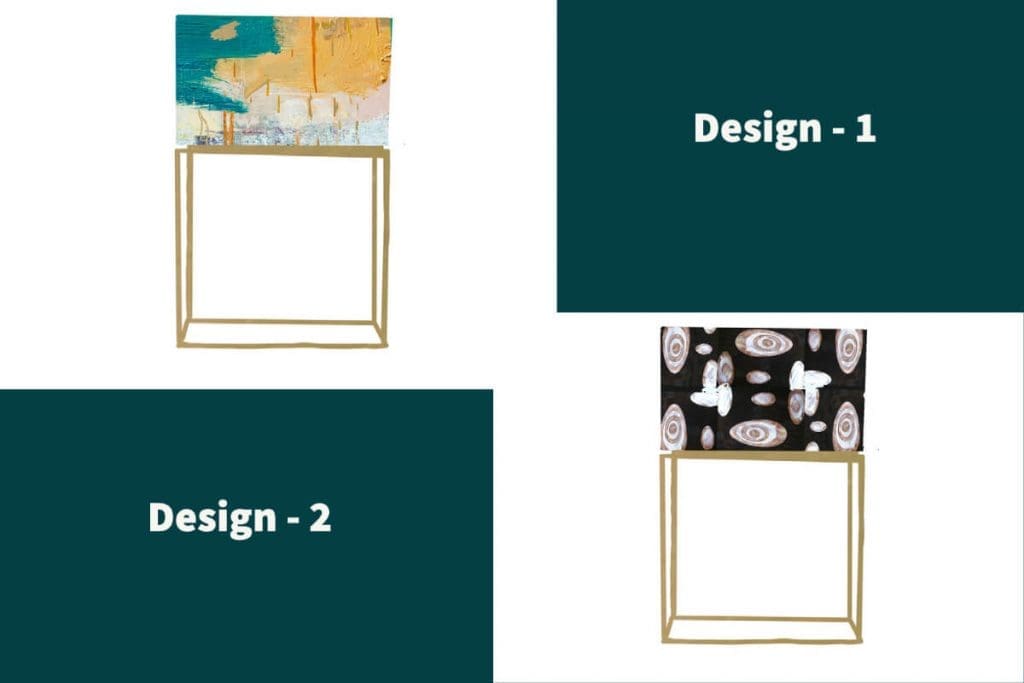 We also use Procreate designs to help us do our conceptual Lookbooks with design ideas.
Procreate is not traditionally used as a furniture design program; the program was designed more for digital artists. We have found Procreate to be extremely useful as a home decor and home furniture product design program.
We love how the Procreate is on the Apple Ipad and used with an Apple pencil. I love how you can use the Procreate app to draw out on the Ipad with the Apple pencil, similar to using a sketch pad and paper.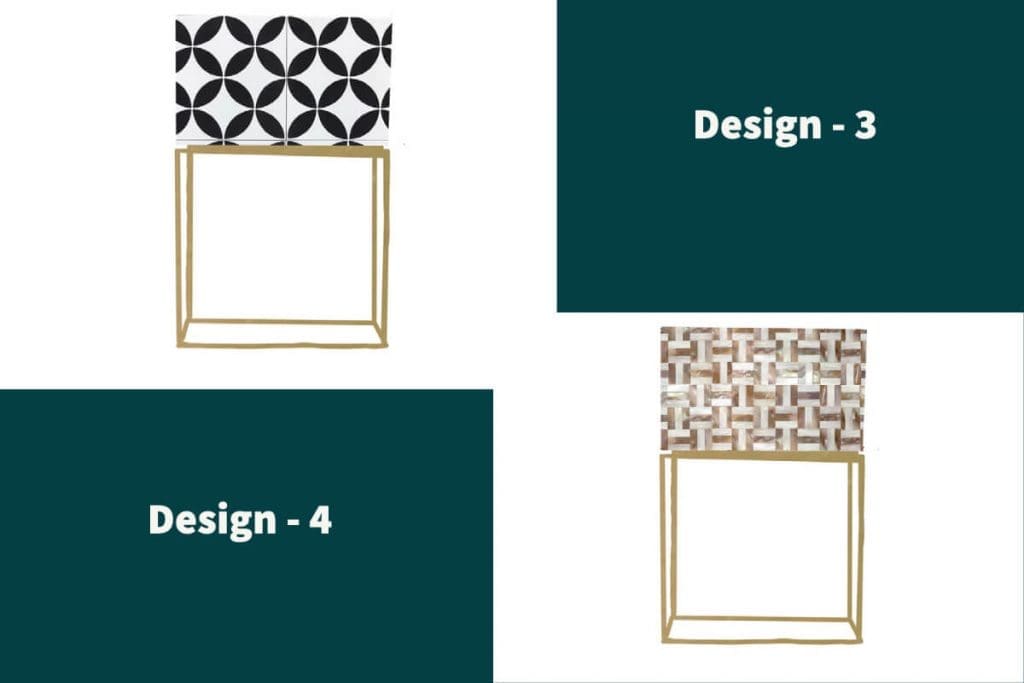 Procreate also has many different brushes; you can also use those to play around with different finishes for your furniture piece.
Here are the basic steps we take to design a piece of furniture in the Procreate app:
Start With The Canvas – The first thing you need to do whenever you start a new project with Procreate is to start with the canvas; the canvas is like a clean sheet of paper in a sketchbook. This is very simple and easy to do. Procreate gives you the ability to set your own size for the canvas or for you to use one of the predetermined sizes. I normally just pick to size it as per my iPad screen.
Import Photos – When designing furniture on Procreate, I will usually import a reference photo that I will use and import into the Procreate canvas. This will be my bottom layer and it is a layer that I will use as a reference but is not seen as part of my final design. The reference photo helps me to make sure proportions and other elements are correct.
Layer and Draw Designs – One of the most important things to remember when designing with Procreate is to use layers for your design. Each designs element you do on Procreate you want to also set a new layer. This will give you the ability to be able to change different parts of a piece of furniture as you need to. Layers on Procreate when designing home decor and home furniture products is extremely important.
Clipping Mask – Clipping mask is a Procreate function that we use a lot The clipping mask allows us to use actual photos of the color chips to put on our design. This helps to give them a more realistic look and feel. Clipping mask gives us the ability to be able to add color to an object.
Duplicate Designs Elements – One of the great things I love about Procreate is how easy it is to be able to duplicate an element of a design so that you do not have to do it again. For example I will do one design for items like the furntiure hardware then just duplicated to use it again and again I also do this for other items like legs on a furniture piece or other elements of the furniture piece. This way I can be sure each shape or design element is exactly the same size.
If designing furniture pieces with Procreate sounds easy – it is. Compared to many other design programs, Procreate is quite easy to learn. The program itself is under US$10; you need to have an Apple iPad and pencil.
We find it a really great way to draw conceptual designs for product design.
One Procreate Furniture Shape With 12 Different Finishes
To show how easy this is, we have done one Procreate furniture shape, and we are going to change that shape into 12 different looks and finishes. You can view the video below to see how we have done this.
As you can see, it took us relatively very little time to change each of those designs into a different look and finish. In fact, we were able to do the entire process in under 30 minutes.
This is one of the great advantages of using Procreate for furniture and home decor design. You can quickly change the furniture design to have 12 different design combinations and variations with one shape of furniture. This allows you to look at each of them to decide which combination you really want to manufacture or which works best.
If you are interested in finding out more about how Mondoro can help you create, develop, and manufacture great home decor and home furniture products, don't hesitate to contact me, Anita. Check out my email by clicking here or become a part of our community and join our newsletter by clicking here.
Mondoro gives a FREE Lookbook to anyone interested. You can receive a copy of our latest Lookbook by clicking here.
Related Content
Home Decor Mirror Ideas, How To Use Mirrors in Decorating
Many Interior designers use mirrors to help them with their decorating. This is because a mirror can become a design focal point for any room. A mirror can help to brighten up a dark space and make a room look larger than it actually is.
To discover more, read Home Decor Mirror Ideas, How To Use Mirrors in Decorating by clicking here.
Why Is Shapr3D So Expensive? Is Shapr3D Worth It?
Shapr3-D is expensive because it is a program that is made for design professionals. Shapr3D has many training videos so that you can learn how to design 3-D CAD drawings. Shapr3D can help you design 3-D products for your home decor and home furnishing design needs.
You can learn more by reading Why Is Shapr3D So Expensive? Is Shapr3D Worth It? by clicking here?