Many of the models came down the runway sporting a snakeskin bag or pair of snakeskin cowboy boots in the recent Fashion Week. This is one trend of animal skins and animal prints, never seems to go away from any of the Fashion Week shows.
Faux animal skin is a great look to use to develop home decor and home furnishing products. The faux animal skins can be used with various product sizes and shapes and can be combined with other materials. This technique is also quite a versatile look that can be used on furniture, boxes, trays, mirrors, wall art, and bathroom accessories.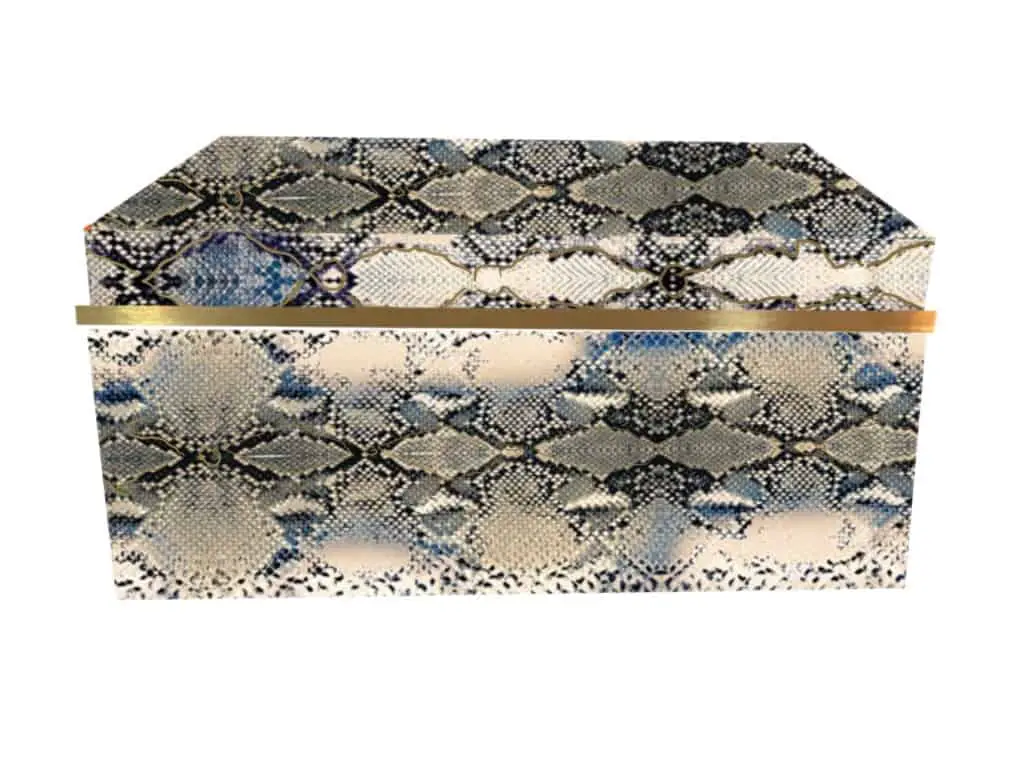 Faux Animal Skins Trends
For a long time, animal skins have been part of the home decor and home furnishing trend. The recent Fashion Week Show also showed the trend as fashion-forward as it continues to be on prints for clothing and trimmings for handbags and shoes. Snakeskin was showing up on handbags, boots, and belts.
We believe that snakeskin and other animal skins will continue to show up at the Fashions Weeks around the world and continue to be a part of home decor and home furnishing product trends.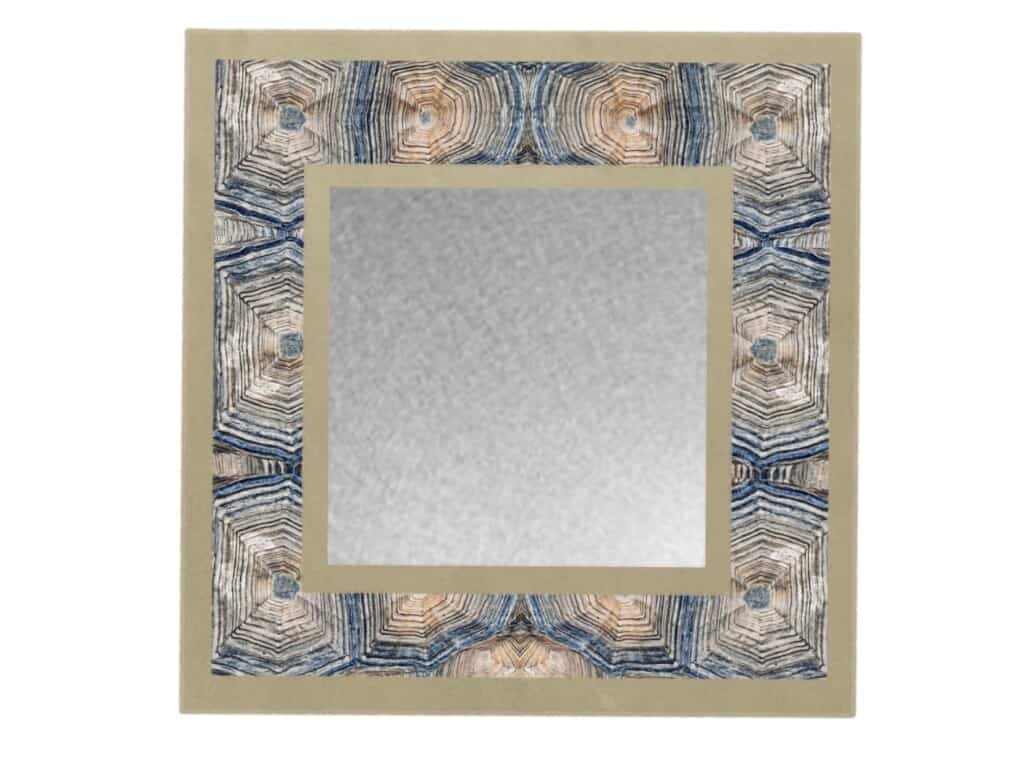 About Faux Animal Skins
Mondoro has a technique we have produced that allows us to use faux skin to put the faux animal skins under acrylic. Here are a few facts about our faux animal skin technique:
Looks Real – As we only use high-quality images for our faux animal skins, we can produce a product that looks very real. It is often tough to tell the difference between what is real and what is not.
Tough Top Coat – We put an acrylic topcoat on all our faux animal skins. This means that the topcoat is very tough and durable and will wear for a long time.
Gold and Silver Leafing – Our highly skilled team can also apply additional gold or silver leaf on top of the faux animal skin. This requires a great deal of skill since, if not, the faux skin can be damaged. But this gold and silver leafing can give some added beauty to the product and finish.
Variety of sizes – We can do this finish in various sizes, from tiny sizes to some large tabletops. This means that it is tough to see any seams and the piece looks extremely real.
Allows us to do some fun design techniques – Since this is a faux technique, this allows us to do some fun techniques, like making an animal print larger than it would normally be.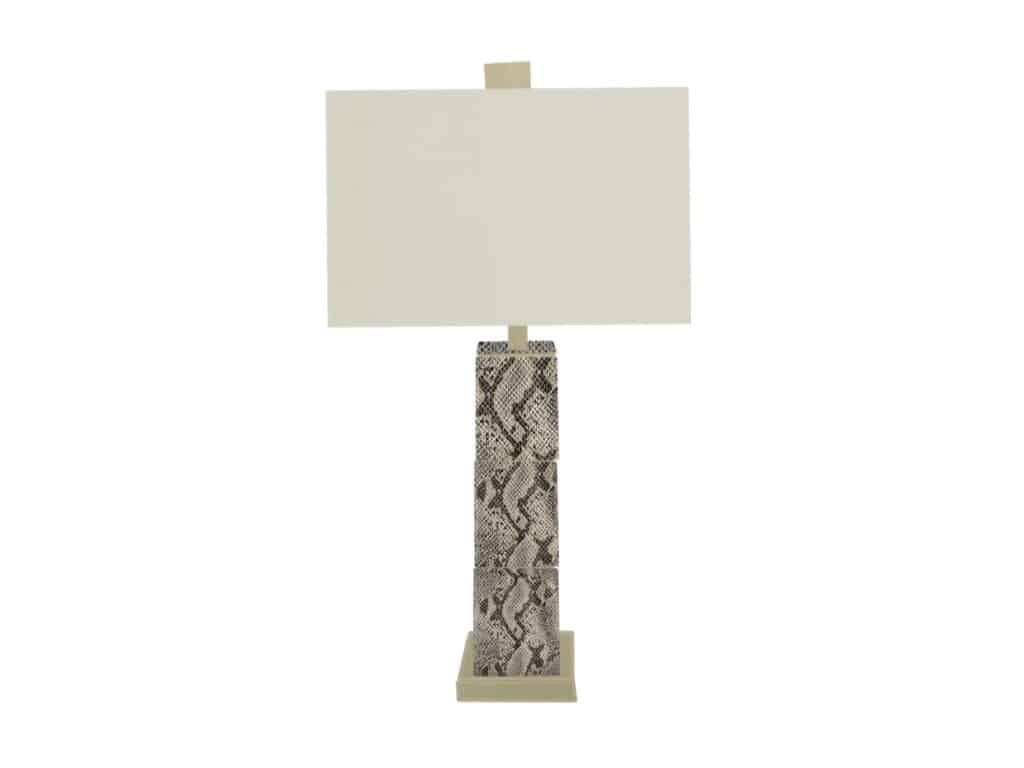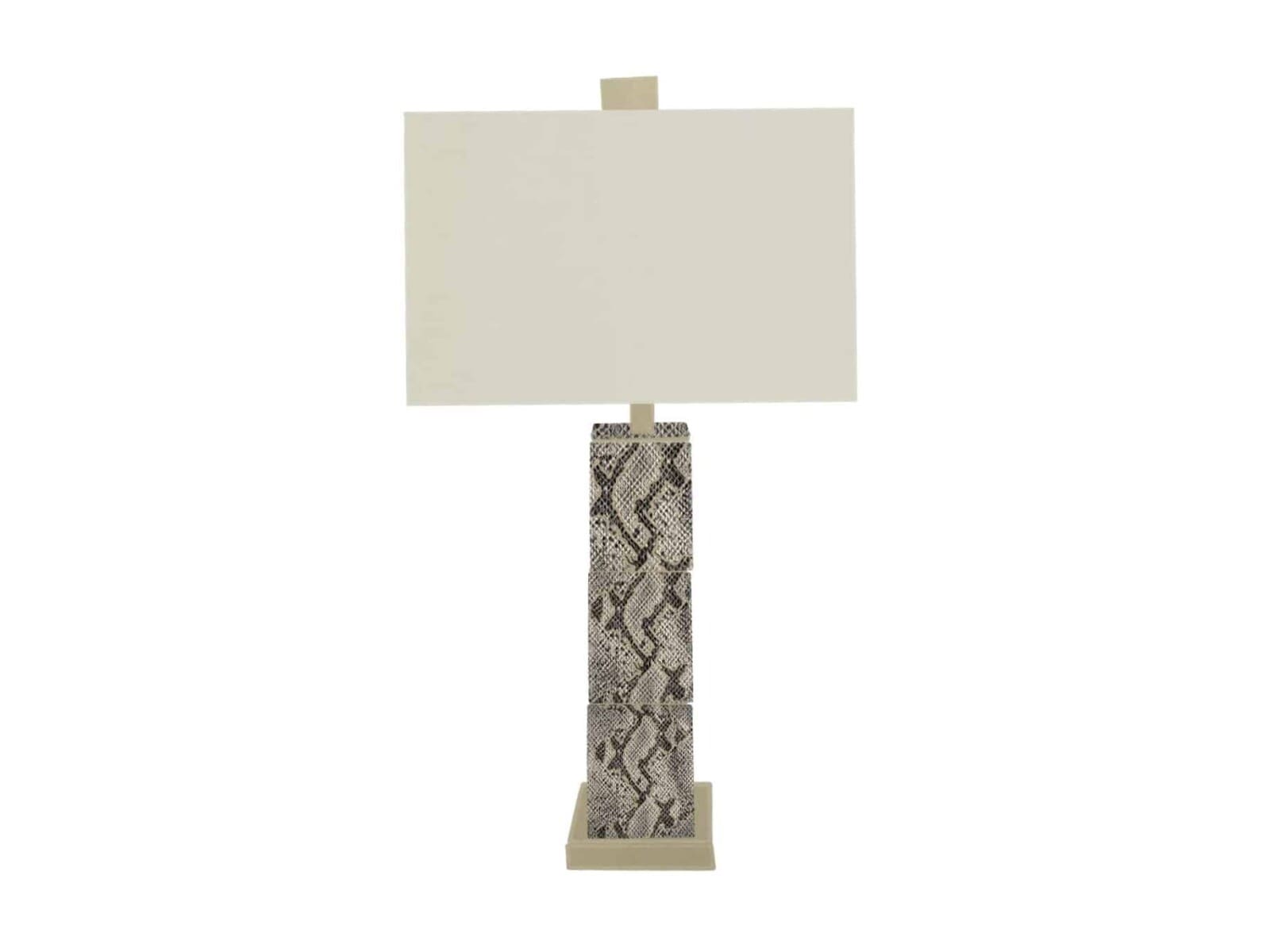 Designing With Faux Animal Skins
This faux animal skin technique that we do is quite versatile and can be designed using various shapes and sizes. With many aspects of doing good product design, there are a few things that you need to be aware of during the design phase:
Variety of Sizes – There are not that many limitations as far as size requirement goes. We use this technique on smaller items as a small soap dish for a bath accessory, to a large piece as a coffee tabletop. So we able to use this technique for a variety of sizes.
Shape limitations – There can be some limitations as to what shape we can put the faux animal skin technique on. Generally speaking, the surface area needs to be flat and not have many curves or angles. The reason for this is that this allows us to be able to apply the acrylic topcoat properly. We have successfully developed some products with a slight curve, but the curve needs to be very gradual and slight.
Can combine with other materials – We can combine this technique with other materials or use it as just part of a design element on home decor or home furniture pieces.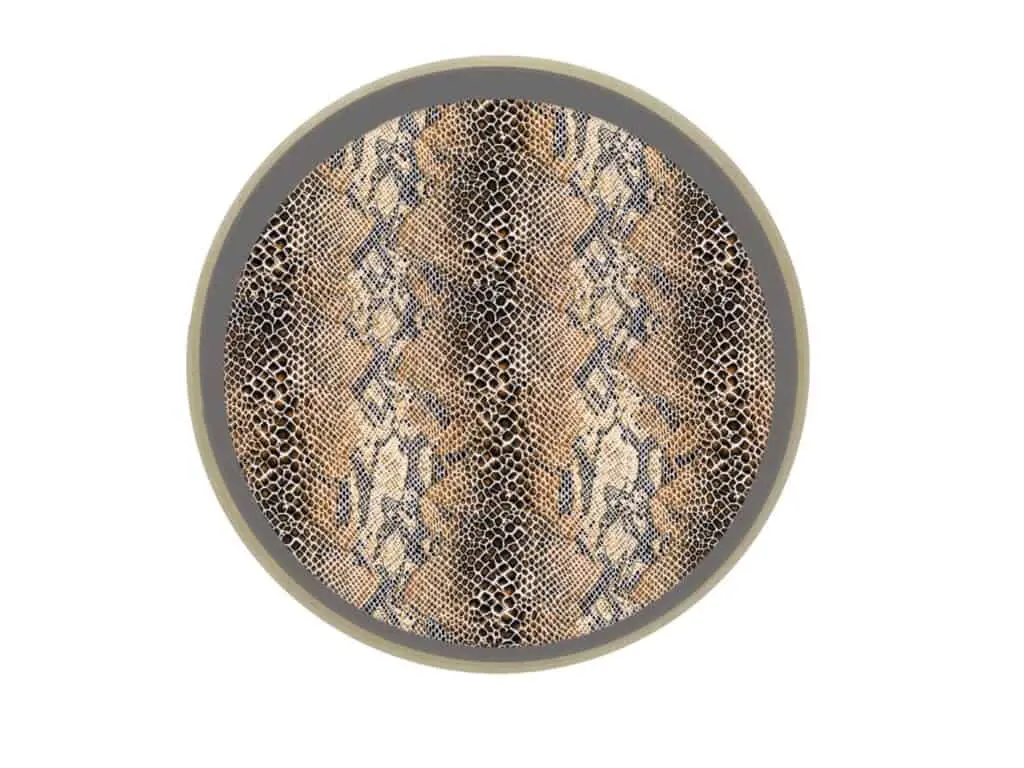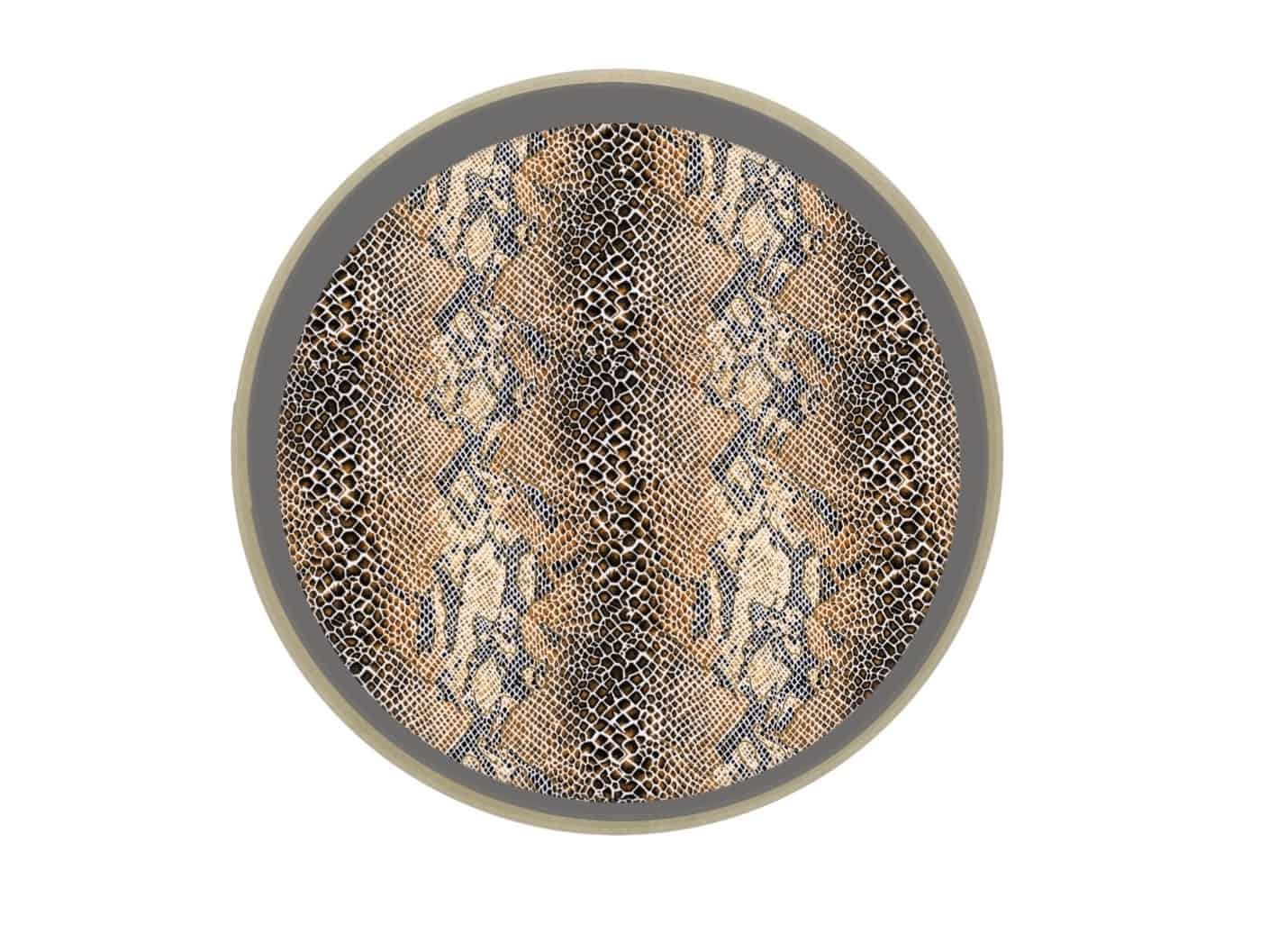 How to Use the Faux Animal Prints in Home Decor Product Design?
There are many ways that faux animal prints can be used on home decor products. Here some of our favorite ways that we love to use them.
Furniture
One of the great things about this faux animal skin technique is that it can be used on various furniture pieces and in a variety of ways. Here are some of the basic ways it can be used on furniture items:
Chests – We can do the faux animal skin on the doors or even an entire chest.
Tables – We can put the faux paper on all kinds of tables or use it on the entire table or do the tabletop or part of the top.
All kinds of furniture items – Basically, it is limitless of what we can use for on furniture items as long as the section we are using for the faux animal skin is basically flat.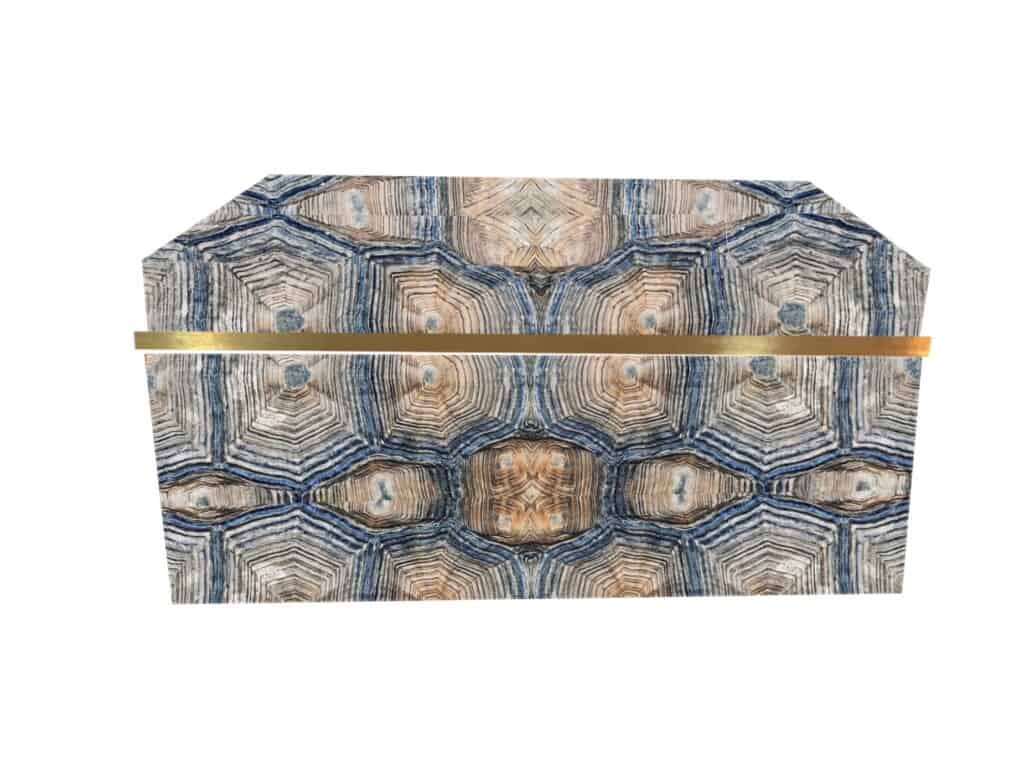 Boxes
One way we have used the faux animal skin quite a bit has been on boxes. This technique works well on the boxes as the box surface is flat. We can do this technique on all shapes and sizes of boxes. And like the furniture, we could combine it with other items as lacquer, woven mats, or other materials.
Trays
Trays are another product we use our faux animal skin technique on. We can cover the entire tray with the faux animal skin or just part of the tray. One of the great things about this technique as the topcoat is acrylic; this means that it is a very tough topcoat, which is good for the tray's surface, especially if used on the bottom part of the tray.
Mirrors and Wall Art
We use faux animal skins a lot on wall mirrors and wall art designs and products. We can use it with part of the faux skin or with the entire piece with faux animal skin. The great thing about it is that it gives a great look and feels like real animal skin to look stunning when on the wall.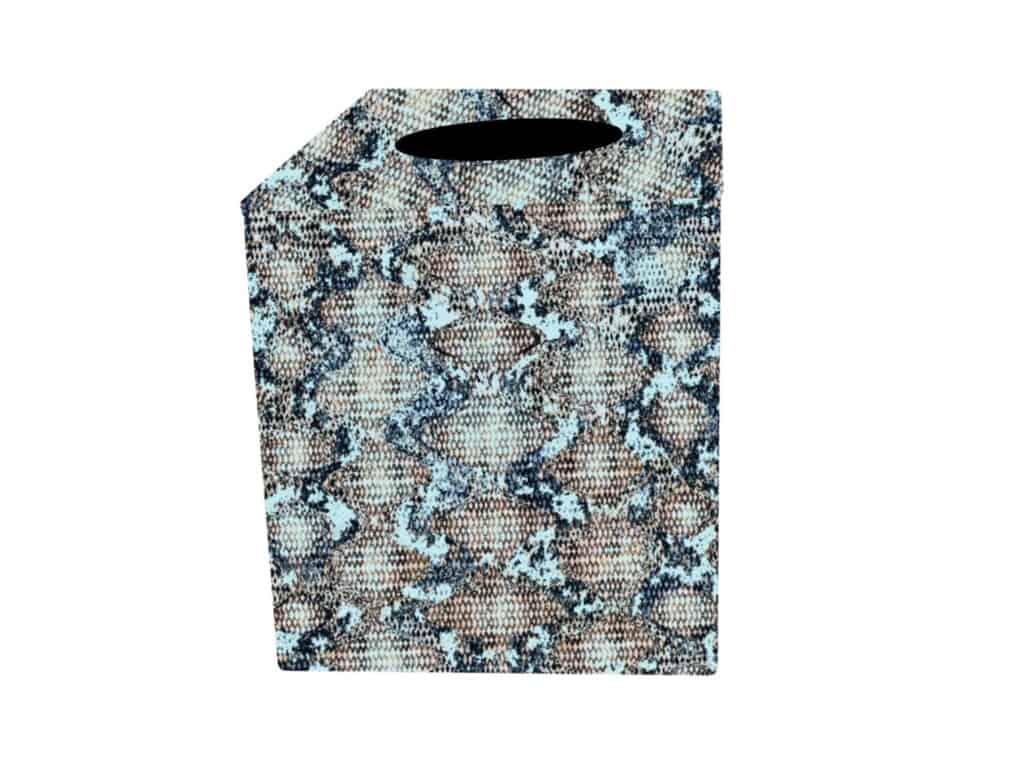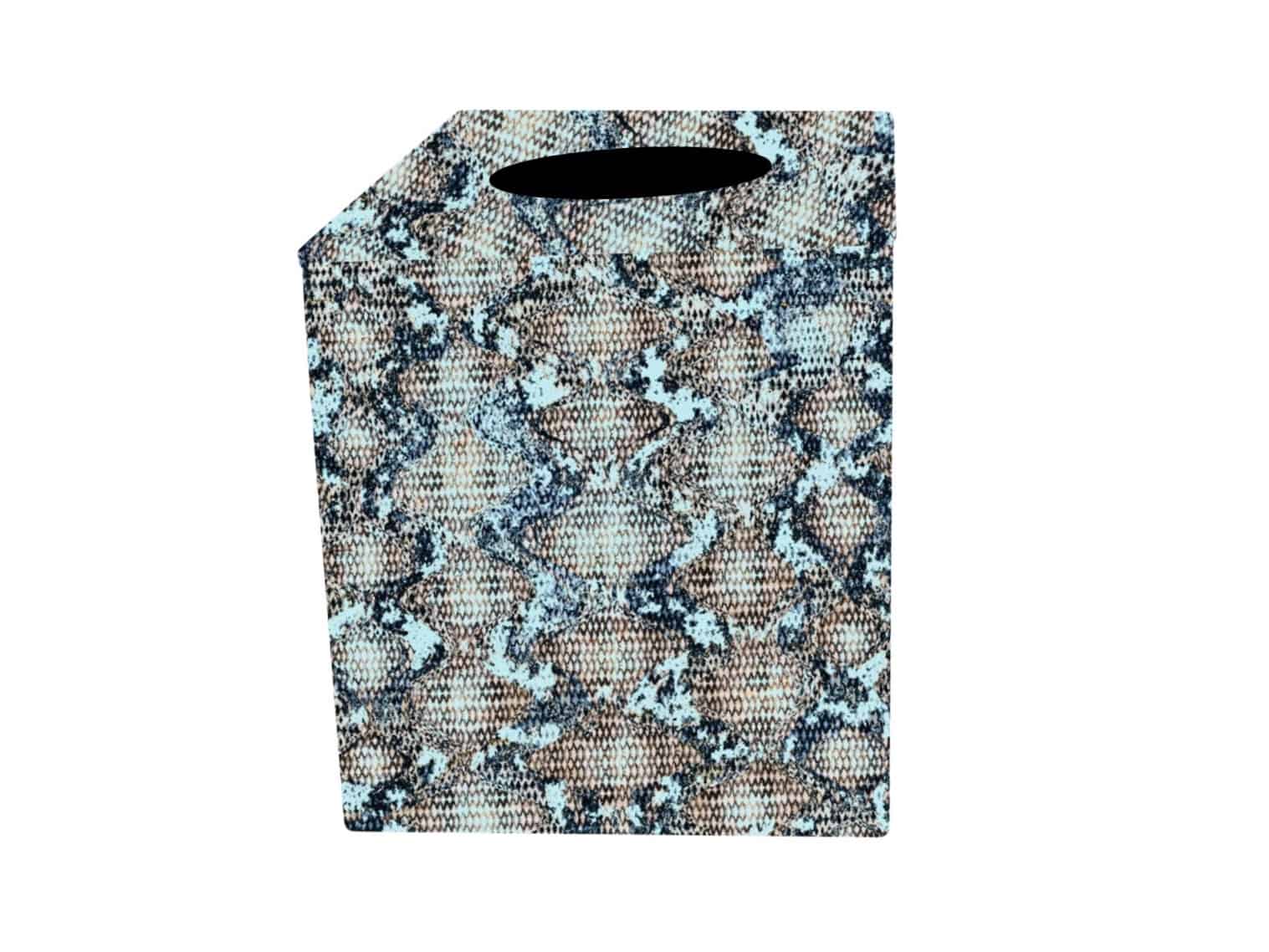 Bathroom Accessories
This faux animal skin technique is great for bathroom accessories because the acrylic topcoat gives it inert water resistance qualities. So using the faux animal print technique is great to use on all kinds of bathroom accessories.
Faux animal skins are a great look for home decor and home furnishing products. It is a great technique to use to design some interesting home decor and home furniture products and a trend that should continue for years to come.
Related Questions
What Base Materials Can the Faux Animal Skin Techniques be Used On?
The main materials used for the faux animal skin technique are MDF (Medium Density Fiberboard). We find that using MDF gives it an excellent substrate for the faux animal skin technique.
What does MDF stand for?
MDF stands for Medium-density fiberboard. Medium-density fibreboard is an engineered wood product made by breaking down hardwood or softwood into wood fibers. The wood fibers are then combined with wax and a resin binder and pressed into panels using high temperatures and high pressure.
MDF is generally denser than plywood and can be used similar to plywood in building applications and home decor and home furniture products. MDF is also stronger and denser than particle board.