If someone is looking to open a home decor store or sell products online, they might wonder where I can find all that fantastic merchandise I see around. Do I need to manufacture and make it myself, or how do I find things to sell?
Home decor stores have three primary ways to find the products they can sell. The first way is to attend a tradeshow and buy from a wholesaler. Another way is that they will look to manufacture the product themselves. And finally, a store may look to source products from a local artisan.
Some of the best home decor stores we have been to will use a mix of these different buying methods. In other words, they will buy some great-looking products from wholesalers, have some products they have manufactured or sourced themselves, and then bring in some local craftsmen and sell their products. This gives the stores a unique mix and look.
When we speak about home decor stores, we talk about physical storefronts and online stores. Today most successful stores will have both a physical and online presence.
Table of Contents
Home Decor Stores Buy From A Wholesaler At A Trade Show
Many large and small home decor stores will buy their merchandise from a wholesaler. The advantage is THAT a wholesaler will import the products and keep the stock for the retailer. A good wholesaler also has its own unique and exciting designs.
Some wholesalers may help the retailer dropship packages to the end consumer. Buying from a wholesaler means the store does not need to keep a lot of stock but can buy it as needed.
To find a qualified wholesaler, the home decor and home furnishing industry has three major tradeshows retailers attend to discover new products and resources for their businesses. Besides these three shows, several smaller shows exist around the USA and other major shows such as Dallas and New York City.
Here is a review of the significant home decor trade shows. I have personally seen all these shows many times.
High Point Furniture Market (April and October Each Year)
High Point Furniture Market, sometimes called Market, is truly a Who's Who of everyone in the home Decor home furnishing business. The show is a furniture show so every major furniture company will show there. But the show also does have a lot of home decor, lighting, lamps, and other accessories. You can find almost everything and anything to do with home decor at the High Point furniture show.
About 75,000 to 80,000 attendees will come to the small town of High Point, North Carolina, each April, and October. Because of the number of people attending the show, getting hotels, rental cars, and other services is not easy. If you plan to attend the High Point market, you must prepare to get a hotel or a rental car ahead of time.
It would be best if you did your homework before you attended the show. When you are attending the show for the first time, they will ask you to show information about your company to ensure that you are a qualified buyer. Like most tradeshows, the High Point market will not just allow anyone to enter their doors. You will need to plan for this show well in advance.
As most suppliers are also very busy during the show, if there are certain brands that you want to see, you should try to contact them and make an appointment ahead of time. Many showrooms will have a front desk and only allow those who have been prescreened or considered their actual buyers.
In other words, this is not a show; you can wander around and hope that everyone and anyone will allow you to enter their showroom. This is a show that you must plan for well in advance.
Even if you spent the entire week at High Point going from building to building and door to door, you would not see portions of everything the show offers. This is another reason you need to ensure that you have done your homework ahead of time and know who you want to talk to and why.
You can learn more about the High Point Furniture Market by clicking here.
America Mart -Atlanta (January and July Each Year)
Another show considered one of the major home decor product shows is the Atlanta-based America Mart. The America Mart is downtown Atlanta; you can easily take MARTA, the public transportation system, right into the building that hosts the show. Also, like the High Point Furniture Market, many hotels will provide bus transport directly from the hotel t the show.
America Mart is not as large as the High Point furniture show, but they do show various products. For example, if your home decor store is looking to also have products such as dinnerware gifts, Christmas decorations, or even some clothing America Mart would be a market for you to go to because you can see all of those things, plus many major home decor wholesale companies.
In some ways, the Atlanta America Martis is easier to shop at than the High Point furniture market because it is more condensed and there are fewer exhibitors. This also means you do not have the variety that High Point Market, but you will be able to shop the market easier than you would at the High Point Market, which is spread out.
You can find out more about the Atlanta America Mart by clicking here
Las Vegas Market (February and August Each Year)
Like the Atlanta America Mart, the Las Vegas Market is also relatively easy to shop at. Various people show at this market, from furniture companies to home decor accessory companies. But unlike the Atlanta market, it does not have as many gifts, Christmas, or clothing as the Atlanta America Mart.
The Las Vegas Market is more of a home decor and furniture show, so this is also a great show for you to attend. I like the Las Vegas Market because, for first-time show attendees, it may not be quite as overwhelming as a show like the High Point Furniture Market.
The dates on this market can change sometime between late January to early February; it is best to check with the show for the exact dates of the market. Find out more about the Las Vegas Market by clicking here.
To attend any of these trade shows, you need to be prepared before you attend. All three of these trade shows are excellent for finding great home decor or furnishing product wholesalers.
Manufacture Your Own Home Decor Products
Some retail stores do not want to buy from a wholesaler; instead, they would prefer to manufacture their designs and products. Many of them will buy these products from overseas.
To manufacture from overseas suppliers, you would first need to have the design ability and be able to buy some decent volume. Most overseas suppliers will not sell you one or two pieces but will want you to have some volume and to ship a container.
Some retail stores may produce all of their products in-house and then sell them in their retail store. The problem with this is that you would need a lot of products you would be able to manufacture to stock and supply to your retail store. This is why most retail stores I have seen choose this model will have some items they want to manufacture.
If you are interested in finding out more about sourcing products from overseas, you can read 6 Common Product Procurement or Sourcing Errors, What You Need to Know, by clicking here.
Locally Sourced Home Decor Products
Some retail stores will look to source some products locally from local craftspeople. This is also a great way to be able to support your local community and to be able to get some unique items into your store.
Some of the most attractive retail stores I have been to will purchase from local craftsmen, buy from overseas, and then buy from wholesalers. This way, their stores have an exciting mix of products to sell.
Find out more about how Mondoro can help you create, develop, and manufacture excellent home decor and furniture products – don't hesitate to contact me, Anita. Check out my email by clicking here or become a part of our community and join our newsletter by clicking here.
Mondoro gives out a FREE Lookbook to anyone interested. You can receive a copy of our latest Lookbook by clicking here.
Listen to our Podcast called Global Trade Gal. You can find it on all major podcast platforms. Try out listening to one of our podcasts by clicking here. 
Subscribe to our Mondoro Company Limited YouTube Channel filled with great videos and information by clicking here.
Related Questions
What Is The Difference Between Supply Chain Management and Logistics?
Supply chain management is about the collaboration and partnerships to get the goods from raw materials to the end consumer; it is about the partnerships and collaborations within this supply chain process. Logistics is one part of supply chain management; logistics is about moving goods from one place to another. Sometimes, the logistics providers will also store the goods and send them to the end consumer.
You can learn more by reading our blog What Is The Difference Between Supply Chain Management and Logistics? by clicking here.
What Are The Benefits Of Supply Chain Management?
There are many benefits to supply chain management. The benefits of supply chain management include teamwork and collaboration, improved quality control, better efficiency and effectiveness, on-time deliveries, maximization of overhead costs, improved cash flow, risk mitigation, and shipping optimization. All of these areas are greatly helped by proper supply chain management.
You can learn more by reading What Are The Benefits Of Supply Chain Management? by clicking here.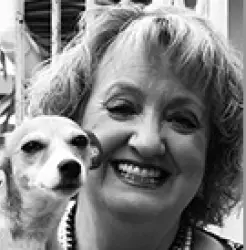 Latest posts by Anita Hummel
(see all)