The term 'decoration' is as broad as it is ambiguous, often blurring the lines between different categories and leading to confusion.
What exactly does home decoration entail? How is it distinct from other forms of decoration, such as commercial or event decoration? Read on as we delve deep into the home decoration world, breaking down its essential components, significance, and manufacturing nuances.
Table of Contents
What Is Home Decoration?
Home decoration is more than just adding furniture pieces or a splash of paint on your walls.
It is an art form and a way to express your style, making your living environment functional and aesthetically pleasing. Styles can range from traditional to modern, minimalist to bohemian, and much more. With today's diverse range of home decoration items and styles, there's something for everyone.
Home decoration refers to the art and science of enhancing the interior of a residential space to make it more aesthetically pleasing, functional, and comfortable. While commercial decoration focuses on optimizing spaces for business operations or customer experience, and event decoration aims for temporal visual impact, home decoration is about personal comfort, aesthetics, and long-term livability.
Home Decoration is about making your house feel like a home.
What Counts As Home Decoration?
Most things used to decorate your home will be home decoration. While home decoration is an extensive field, here are some essential products that are integral to most interior design schemes:
1. Furniture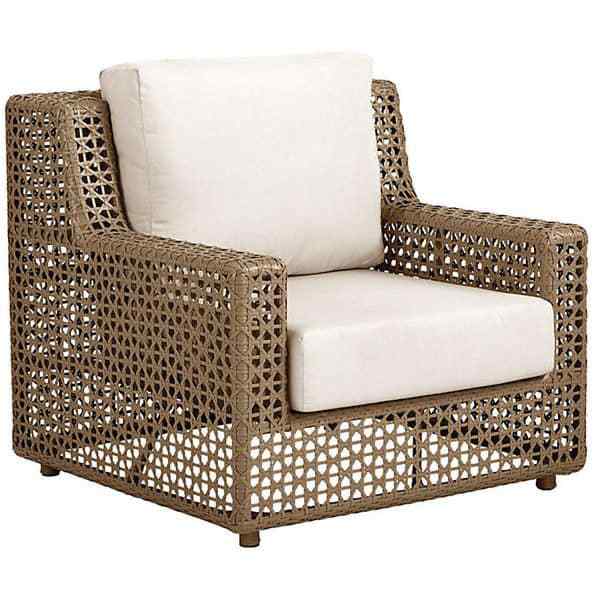 Furniture forms the backbone of any decorating scheme. Whether it's a sofa, dining table, or bed, these pieces set the tone for the entire space. Choose wisely, as these are typically long-term investments.
2. Accent Furniture
Accent furniture like coffee tables, side tables, and ottomans provide functional value and aesthetic charm.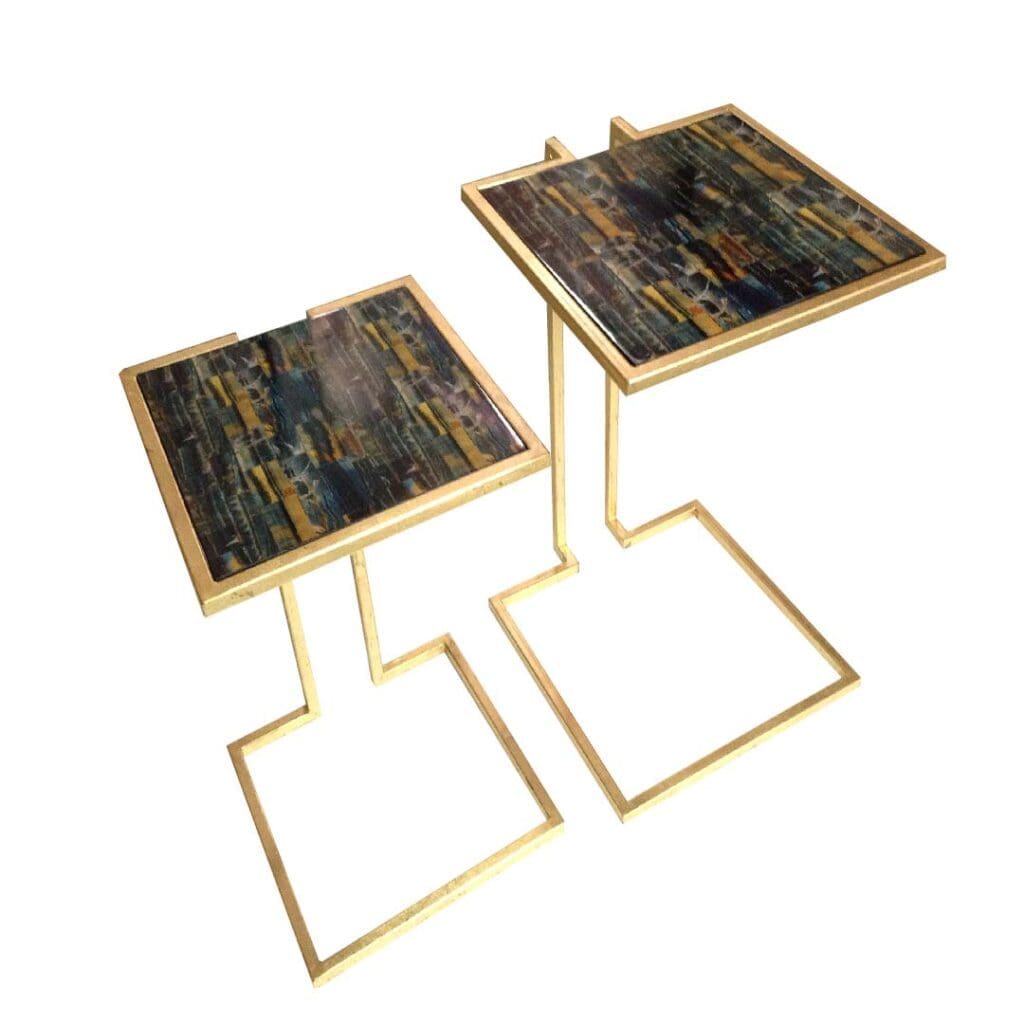 These smaller pieces can be easier to switch out, allowing for more frequent style updates.
3. Mirrors
Mirrors can make a room look more spacious and serve as decorative elements.
Whether it's a sizeable full-length mirror or a smaller decorative one, mirrors add a touch of elegance to any room.
4. Wall Art
From paintings to framed prints to wall sculptures, wall art is a great way to introduce your personality into a room. They also serve as good conversation starters.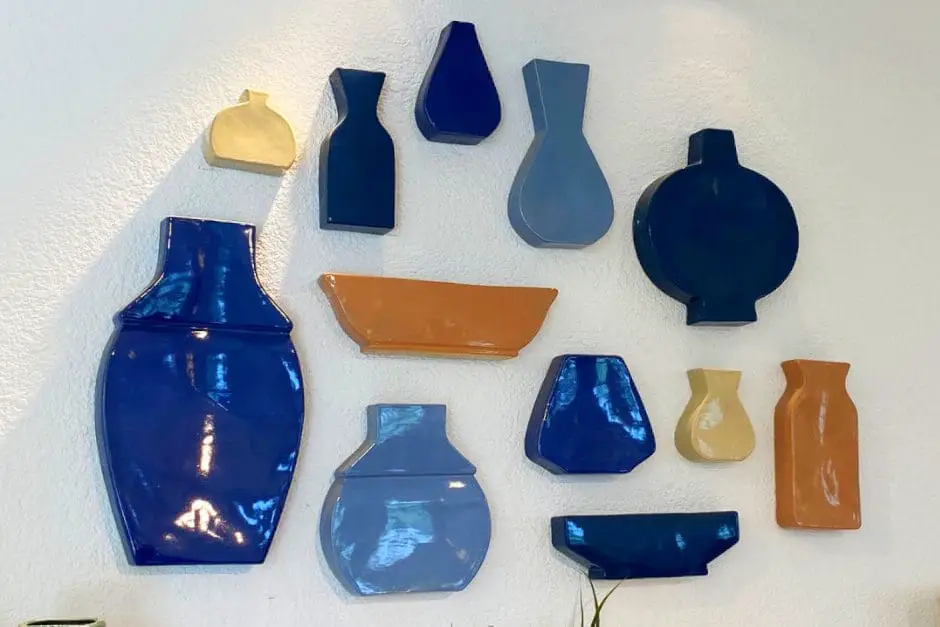 5. Trays
Trays aren't just for serving; decorative trays can be used to hold other smaller decorative items like candles or plants and placed on tables or ottomans.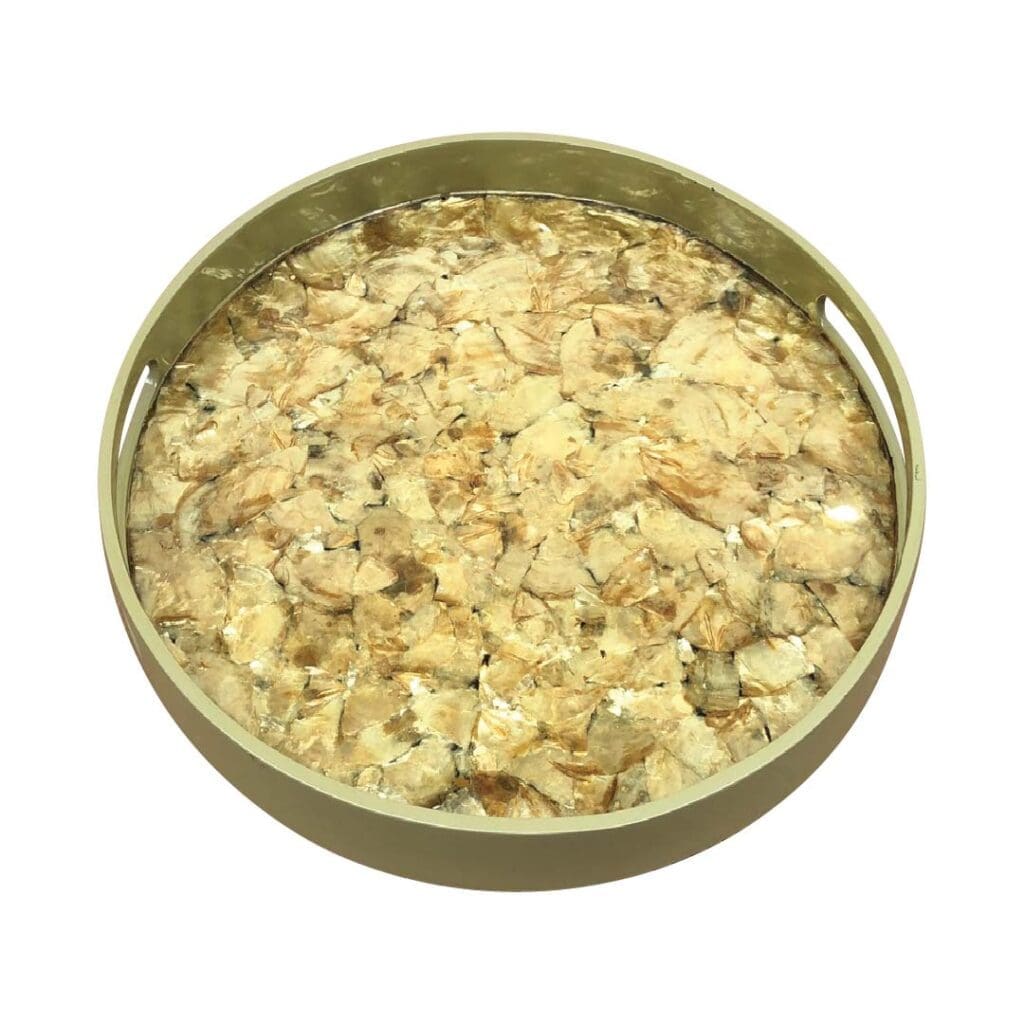 6. Boxes
Decorative boxes can serve as beautiful storage solutions. They can also be kept empty as purely decorative pieces and often stacked to create height and dimension in a display.
7. Lamps
Table, floor, or even desk lamps offer functionality and aesthetics. A lamp can provide the required illumination and serve as a decorative element.
8. Lighting Fixtures
In addition to lamps, lighting fixtures like chandeliers, pendants, or sconces add light and style to your spaces.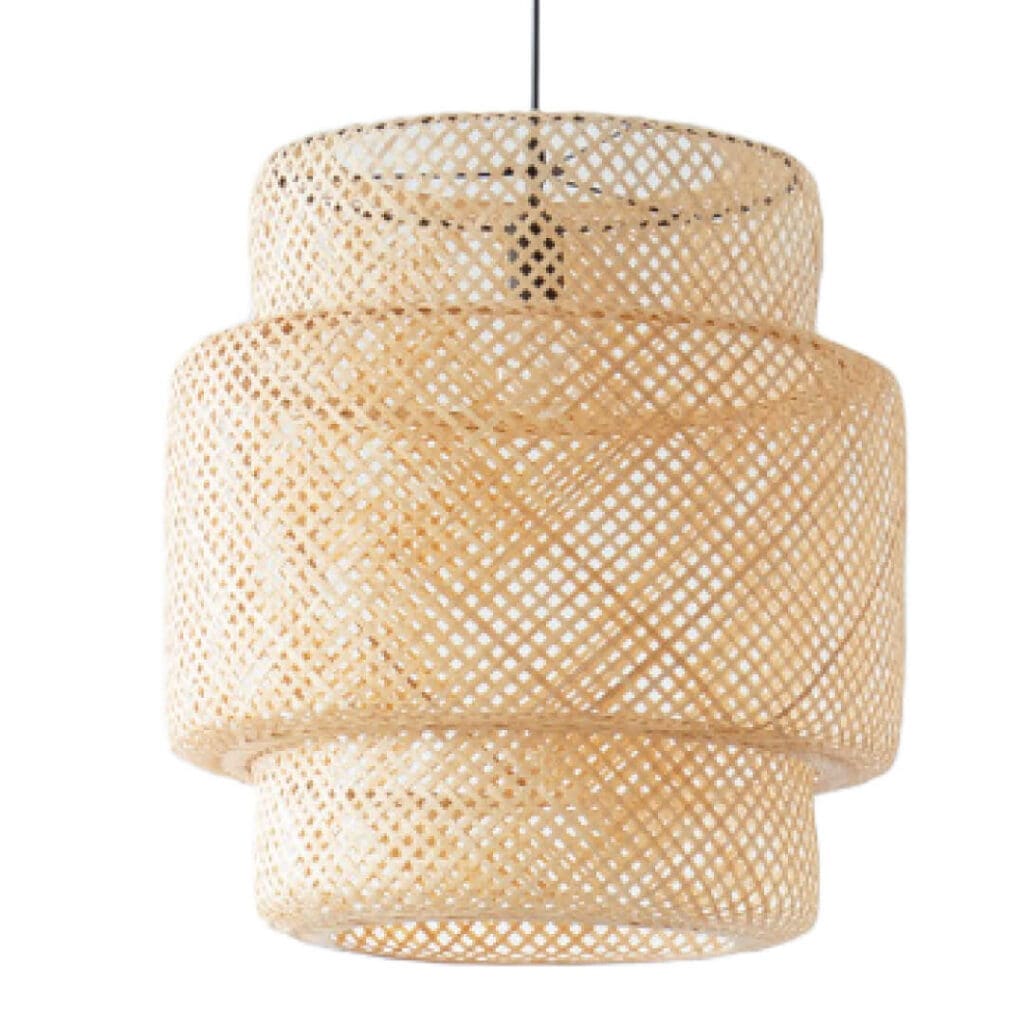 9. Decorative Bowls
From holding fruit in the kitchen to simply serving as a standalone piece of art, decorative bowls are versatile and beautiful.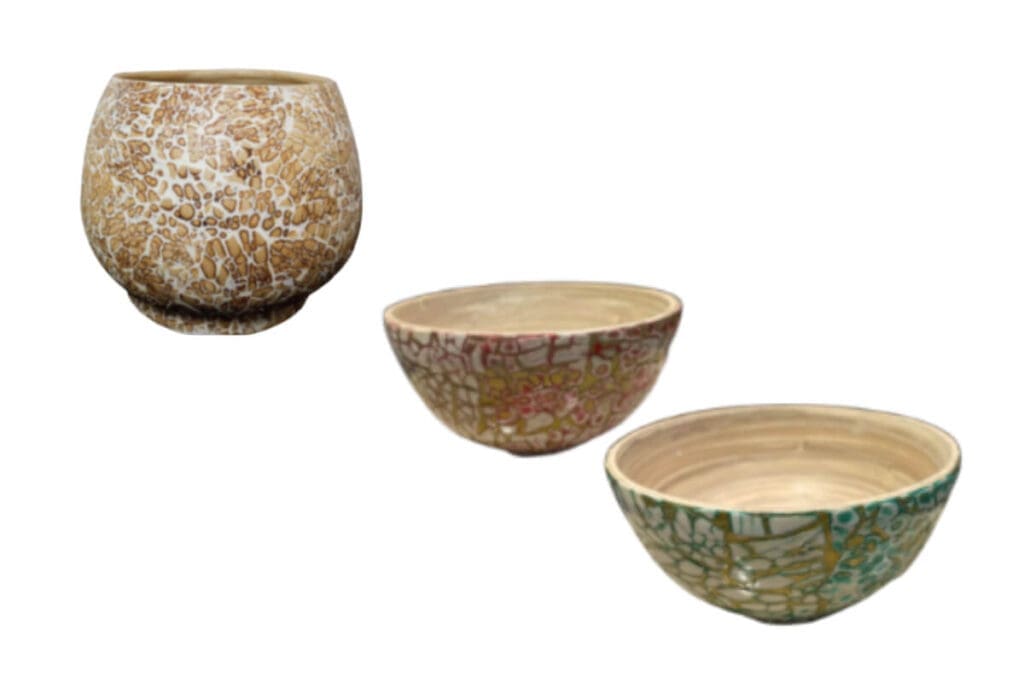 10. Rugs
Rugs bring warmth and dimension to a room. They can separate different functional areas in open spaces or bring together elements of a room in a more traditional layout.
Other Items In Home Decoration
Even though these are some of the main items used in home decoration, others encompass or are part of home decoration. This includes some of the following
11. Pillows And Throws
These are easy and less permanent ways to bring color, texture, and warmth to a room.
12. Candles
Candles add a sense of coziness and can be scented to bring a particular atmosphere to your room. We also love some of the battery-operated candles you can buy these days, as they give off some great light and are easy to put on and off.
13. Clocks
While everyone has a clock on their smartphone, traditional clocks serve as functional time-tellers and decorative items.
14. Plants
Greenery can freshen up your space, bring in a touch of nature, and even improve air quality.
15. Curios And Collectibles
These items can reflect your interests or travels, from action figures to porcelain figurines.
How Are These Items Manufactured?
Most home decor items are manufactured in two ways: handmade or mass-produced. Read on as we explore a bit more about handmade and mass-produced items.
Handmade Vs. Mass-Produced Home Decor: Understanding The Key Differences
Regarding home decor products, the market offers many options ranging from artisan-crafted pieces to mass-produced items. While both have merits and drawbacks, understanding the differences between handmade and mass-produced decor can help you make informed decisions that align with your home's aesthetic and values.
Handmade Home Decor Products
Definition
Handmade home decor items are primarily crafted by hand, often by skilled artisans, rather than automated machines in large-scale manufacturing.
Features
Unique and Artistic: Handmade items usually have a unique flair, imbued with the artisan's skill and creativity, ensuring that no two pieces are identical.

Quality: The craftsmanship in handmade items often involves a high level of detail and quality, making each piece a work of art.

Customizable: Many artisans will customize designs, sizes, and colors to match your needs and preferences.

Sustainability: Handmade items are often made on a smaller scale and can be more eco-friendly, frequently using locally sourced or recycled materials.
Limitations
Price: Handmade items can be more expensive due to the labor and skill involved.

Availability: Handmade items may be limited and can take longer to produce, particularly for custom orders.
Mass-Produced Home Decor Products
Definition
Mass-produced items are manufactured using industrial machinery in a large-scale setting. These pieces are often designed for mass consumption and are produced in large quantities.
Features
Uniformity: Mass-produced items offer consistency and uniformity, ensuring each piece looks identical.

Cost-Effective: These items are generally more affordable thanks to economies of scale.

Readily Available: Mass-produced goods are usually readily available in retail stores and online, making them convenient to purchase.

Wide Range: These products often come in various styles, designs, and materials to cater to a broad audience.
Limitations
Impersonal: Because they are made in large quantities, mass-produced items lack the personal touch and unique charm often found in handmade products.

Sustainability Concerns: Mass production can sometimes lead to environmental degradation, given the scale of materials sourced and the energy used in manufacturing.
Handmade and mass-produced home decor products each have their distinct characteristics and appeal to different kinds of consumers. While handmade items offer uniqueness, quality, and the charm of individual craftsmanship, mass-produced items provide affordability, uniformity, and wide availability.
Your choice between the two will depend on what you prioritize more: the artistic individuality and craftsmanship of handmade pieces or the affordability and convenience of mass-produced items.
Why Is Home Decoration Important?
There are many reasons why home decoration is essential for many different people. Here are some top reasons people will make sure to decorate their homes and prioritize home decoration.
Personal Expression: Your home should be a reflection of you. Decorating allows you to inject your personality into your living space.

Functionality: Good design should look great and make your home more functional.

Well-being: A well-decorated home can significantly impact your mental well-being, offering a sanctuary from the stresses of the outside world.

Socializing: A well-thought-out space can make social interactions more enjoyable, whether at a family dinner or a gathering of friends.
In conclusion, home decoration is an intricate blend of art, personality, and functionality. Whether handmade or mass-produced, each piece uniquely transforms a house into a home. With endless options and styles available, home decoration truly has something for everyone.
At Mondoro, we manufacture home decor products that are not unique but are usually handmade or partly handmade, with some machinery used to help the products be more economical. We would love to talk to you if you want to find unique products to manufacture your home decor collection in Asia.
If you are interested in seeing how Mondoro can help you with your handmade home decor products – we would love to talk to you about how we can help you.
Find out more about how Mondoro can help you create, develop, and manufacture excellent home decor and furniture products – don't hesitate to contact me, Anita. Check out my email by clicking here or become a part of our community and join our newsletter by clicking here.
Mondoro gives out a FREE Lookbook to anyone interested. You can receive a copy of our latest Lookbook by clicking here.
Listen to our Podcast called Global Trade Gal. You can find it on all major podcast platforms. Try out listening to one of our podcasts by clicking here. 
Subscribe to our Mondoro Company Limited YouTube Channel with great videos and information by clicking here.
Related Content
Home Decor And Furniture Designs For The Perfect Entrance Hallway
Furniture, decorative mirrors, wall art, lamps, lighting, and home decor accessories are all great items in your entrance hallway. The hallway entrance space can help set the mood for your entire home, so it is a crucial design space to consider whenever you are decorating your home.
You can discover more by reading Home Decor and Furniture Designs For The Perfect Entrance Hallway by clicking here.
50 Amazing Quotes About Home Decor, Furniture, Decoration, And Interior Design
We love home decor and home furniture and anything to do with decoration. Because of this love, we find much inspiration in home decor, furniture, decoration, and interior design quotes.
We have curated 50 of our favorite quotes about home decor, furniture, decoration, and interior design. We use these quotes to help inspire us at Mondoro with our work in the home decor and home furnishing field.
Click this link to learn about 50 Amazing Quotes About Home Decor, Furniture, Decoration, And Interior Design.
Why Do Handmade Home Decor Products Have A Soul?
We live in a world where so much of what we have is mass-produced by machines, yet there is something uniquely special about handmade products – especially handmade home decor products. Like Thom Filica pointed out, I also believe homemade products have a soul. 
You can discover more by reading Why Do Handmade Home Decor Products Have A Soul? by clicking here.