Vietnamese is one of the places worldwide that continues to produce traditional types of lacquer furniture, wall art, mirrors, and accessories. The Vietnamese lacquer finish is unique and stunning. 
Lacquer is a highly versatile technique used to manufacture furniture, home decor, and home furnishing accessories. Lacquerware is a product that is steeped in the traditions of Vietnamese handicraft production. Vietnam has been making Lacquerware for literally thousands of years. 
Lacquerware is a very complex product to manufacture as it is a 100% handmade traditional Vietnamese lacquer art form. At Mondoro, our goal is to use this ancient handicraft technique in today's modern home.
The Traditional Vietnamese Lacquer Art Form
Vietnamese lacquer is a traditional art form that has been around for thousands of years. Lacquer items have been found in ancient tombs in Vietnam as far back as the third and fourth centuries BC.
Over the years, traditional artisans and artists have mastered the lacquer technique. Families producing lacquer in many Vietnamese villages have been doing so for hundreds of years.
Vietnamese Lacquer Is A Complex Process
Producing Vietnamese lacquer is quite a complex process and requires a lot of high skill. There are many steps in the lacquer process; each phase must be dried between applications.
Producing traditional lacquer can take anywhere from 75 to 120 days. The timing of the lacquer can depend on many things, including the weather. The lacquer will not dry completely if it is exceptionally wet outside.
Vietnamese Lacquer is an intense process where lacquer must be sanded between steps. This means that each layer must be carefully dried and then sanded.
Many of the lacquer used was traditionally lacquer from the lacquer tree. As this tree is considered toxic, most lacquer production today uses extracts from a cashew tree.
Vietnamese Lacquerware, Each Piece, Is Hand Made
Vietnamese Lacquerware production is truly a 100% handmade product. This product cannot be made by machine; It needs to be made entirely by hand.
The reason is that when you are sanding between the lacquer coats, it must be carefully sanded. The sanding can not be very heavy, so you cannot use a sanding machine.
A Vietnamese lacquer piece of furniture or home decor and home furnishing accessories is genuinely 100% handmade. The Vietnamese lacquer furniture is unique from many other types of furniture manufacturing where the finish is sprayed on, and the furniture is produced on an assembly line.
Vietnamese lacquer furniture cannot be produced with an assembly line type of production as it must be hand-produced. Vietnamese lacquer furniture and home decor are the perfect product for those who appreciate handicrafts and handmade skills.
Lacquer Finishes And Techniques
The beauty of Lacquerware is how very versatile the finishes are. We are not limited to just one color or even one type of technique or finish with lacquerware. A customer can give us a Pantone or another color reference, and we can match that color reference in Vietnamese lacquer.
The finish for the Vietnamese Lacquareware can be everything from one color and extremely shiny to another color with a matte finish. We can also use a lacquer technique to build up the finish to make it look like it has dimension, or it can be completely smooth.
This shows how versatile the Vietnamese Laquerware of finish is for trends and products.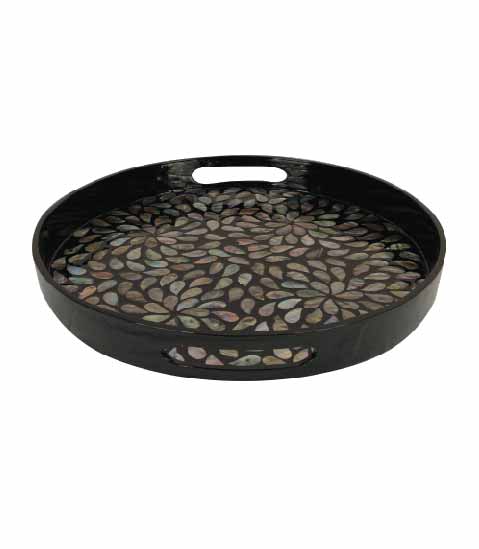 Mother of Pearl can also be inlaid into the lacquer to give it a unique pattern. A mother of pearl inlaid into the Vietnamese lacquer is an old Vietnamese lacquerware technique.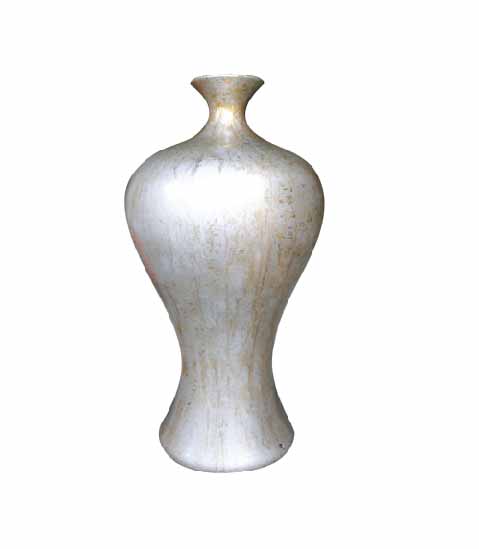 Gold and silver leaf can also be added either as an undercoat or on the top of the lacquer. Some silver leafing can also give a unique iridescent color to the lacquer.
Lacquer Can Be Put On Many Types Of Materials
We have put the Vietnamese lacquer on all types of material, from metal for the table legs of a table to MDF and wood. Lacquer can also be placed on resin or even ceramic.
The lacquer finish and technique are very versatile. Lacquer can be put on almost any surface. Because it can be placed on so many different types of surfaces, it makes an ideal choice to be used for furniture and home decor and home furnishing accessories.
Find out more about how Mondoro can help you create, develop, and manufacture excellent home decor and home furniture products – including lacquer furniture. Don't hesitate to contact me, Anita. Check out my email by clicking here or become a part of our community and join our newsletter by clicking here.
Mondoro gives out a FREE Lookbook to anyone interested. You can receive a copy of our latest Lookbook by clicking here.
Listen to our Podcast called Global Trade Gal. You can find it on all major podcast platforms. Try out to listen to one of our podcasts by clicking here. 
Subscribe to our Mondoro Company Limited YouTube Channel filled with great videos and information by clicking here.
Related Content
Can I Put A Clearcoat On Top Of Lacquer Paint?
We spray a PU topcoat on top of our lacquer products. But to correctly spray the PU top coat, you need first to make sure the lacquer is completely dry, then spray a light PU clear coat on top of the paint. We sand in between each coat to ensure no issues with the topcoat layers.
You can discover more by reading Can I Put A Clearcoat On Top Of Lacquer Paint? by clicking here.
Where Did Lacquerware Originate? An Interesting History
Lacquerware originated from China; some lacquerware has come from 10,000 BC. The Chinese brought the lacquerware technique to many other parts of Asia, particularly Japan and Vietnam. Each country has developed its lacquerware techniques, colors, and shapes.
You can discover more by reading Where Did Lacquerware Originate? An Interesting History by clicking here.
How to Manufacture Vietnamese Lacquerware?
Vietnamese lacquer requires many manufacturing steps in the lacquer production process, including making the base, preparing the lacquer base to be applied, and finally using the lacquer paint onto the surface. Every piece must be carefully sanded to give it a very smooth surface. Vietnamese lacquerware production requires a lot of skill and knowledge.
To learn more, you can read How to Manufacture Vietnamese Lacquerware? An Insider's Guide to Lacquer by clicking here.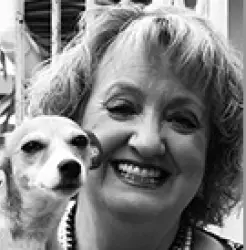 Latest posts by Anita Hummel
(see all)