Many cultures around the world have been using felt for centuries as one of their main textiles. One of the reasons is because manufacturing felt is actually relatively easy to do.
Felt is a textile produced through the matting, condensing, and pressing of natural or other fibers together. One of the main natural fibers used for handmade felt is wool. Mongolia felt producers are still using the traditional methods of manufacturing handmade wool felt. Mongolian artisans will do hand embroidery on the wool felt or use the handmade felt to produce other decorative objects.
Steps To Make Handmade Felt
Felt is a textile that is produced by matting, condensing, and pressing fibers together; the main fiber used for felt is wool. Felt made using wool fibers is considered to be one of the oldest known textiles.
Here are some basic steps of traditional handmade wool felt manufacturing:
Wool – The wool is sheared off the sheep. No animals are killed for the production of the felt. Sheep are normally sheared in the spring and fall.
Beating – The wool fur is pounded and beaten into smaller pieces so that it is matted down. The idea is to separate the fibers. In Mongolia, they will perform this separation or beating of the wool with some sticks or bamboo poles.
Watering and Layering – The hand beat wool is laid down on an older felt; the pounded wool fur is placed on that felt and layered on with water to help it stay down. The wool needs to be tiny and fine fibers; hot water is then poured over everything.
Pressing – The wool and water mixture is then pressed together. In Mongolia, they will wrap the pounded felt mixture around a heavy pole and press it all tightly together. They will finally wrap the pole and wool mixture with a canvas cloth.
Compression – The wrapped felt roll is then rolled behind an animal like a horse or camel, ensuring it compresses. A horse is often used for this compression process as the horse may start slow and then gradually build up to a swift pace; this will help to compress the felt even more. In some places, the women will roll the felt manually.
Repeat Process – During this process, the wool mixture will be re-watered, flipped, and rolled several times to ensure that the felt is as compressed and evenly as possible. The idea is to have a very smooth surface.
Manufacturing handmade felt is a very labor-intensive process. To have an idea of how felt is traditionally made, you can watch the video below to see some Mongolian nomads making felt for their traditional ger (yurt). They show you the basic process to make the Mongolian handmade felt:
Today a lot of the felt that you might buy in a craft store or online is not handmade but is made by machine. This felt is usually made with synthetic fibers, acrylics, or rayon. This synthetic felt is very different from the handmade wool felt. The production process may be similar, but the outcome, look, and quality of the felt is not the same.
The handmade felt feels more handmade; the handmade felt will have a variety of thicknesses throughout the felt.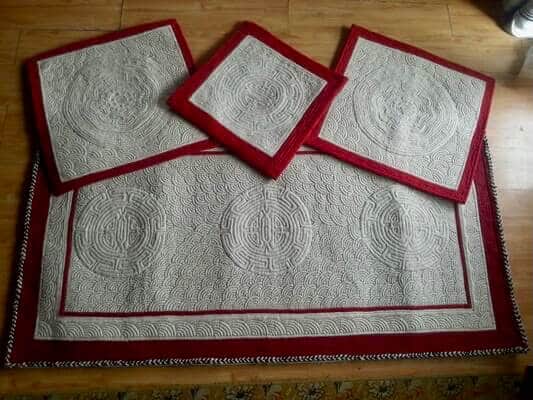 Mongolian Handmade Felt Products
Mongolians have been making handmade felt for centuries. The felt material can help them stay warm during the fierce Mongolian winters.
A lot of the felt making is done in the central part of Mongolia. In this area, many nomadic herders are herding their sheep and goats and then making handmade felt from their sheep's wool.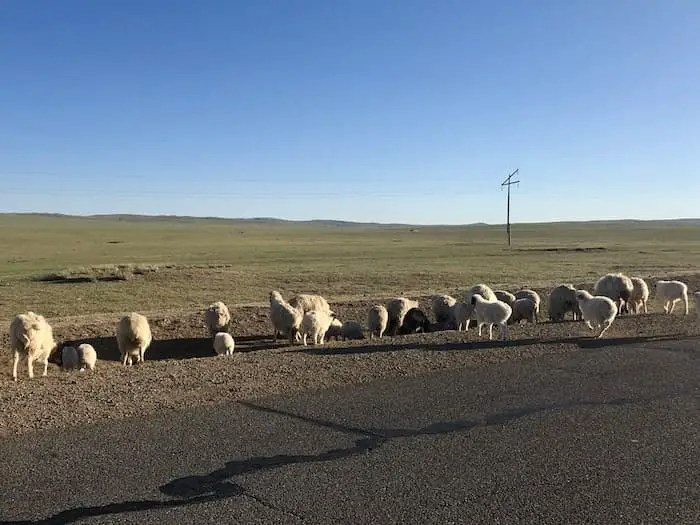 Handmade felt is a labor-intensive product as each step must be done by hand. Due to the fierce Mongolian winters, felt is usually made in the spring, summer, or fall. The winters would be too cold to make the felt products as a lot of the felt is made outdoors.
Many times the Mongolians will do embroidery on top of the felt. The Mongolian artisans are also highly skilled hand embroiderers. If you'd like to learn more about Mongolian embroidery, you can read our blog What Does Hand Embroidery Mean? Mongolia's Skill Of Hand Embroidery by clicking here.
Some Mongolian have used their handicraft skills to make felt dolls and even Christmas nativity sets. This kind of work allows the Mongolian women artisans to stay home and use their traditional skills to make products for export or local tourist sales.
At Mondoro, we love to help these high-skilled women stay home and use their handicraft skills to earn an income to support their families. We really love and appreciate this kind of handicraft work to help these women earn an income while helping to take care of their families.
If you are interested in finding out more about handmade felt or what kind of products you can make with handmade felt, contact Anita at Mondoro by clicking here. Or you can reach Anita directly through her email by clicking here.
Related Questions
What Is The Eco-Friendly Seagrass Materials Used in Home Decor Products?
Seagrass is exactly as the name implies, a grass that grows in the sea or in areas that have saltwater. As Vietnam has access to a lot of tropical oceans, seagrass is abundant in Vietnam. A lot of the seagrass used for manufacturing home decor products is farmed to be cut and processed specifically for seagrass weaving. This seagrass is cut, dried, spun, dyed, and then woven into many different items, including baskets, lampshades, furniture, and area rugs. But seagrass also has some great eco-friendly properties that make it a great alternative to plastic.
You can discover more by reading our blog Eco-Friendly Seagrass Materials Used in Home Decor Products by clicking here.
How Does The Firing Temperature Affect Ceramics Production?
If a ceramic piece is not fired at the correct temperature, it will make a huge difference in the final product's outcome. It is also important that the correct kiln is used for the production process. This is because many things must be considered when using a kiln to fire ceramics. During the firing process, many things can cause the final product to fail or crack.
You can discover more by reading our blog How Does The Firing Temperature Affect Ceramics Production? by clicking here.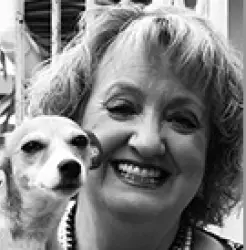 Latest posts by Anita Hummel
(see all)