Many Vietnamese households in the lacquer villages outside Hanoi have been producing lacquer for 600 years. Mondoro has worked for many years in these villages to help them develop and continue to keep their artistic handicraft skills, culture, and traditions alive.
Vietnamese lacquer requires many manufacturing steps in the lacquer production process, including making the base, then preparing the lacquer base to be applied, to finally applying the lacquer paint onto the surface. Every piece must be carefully sanded to give it a very smooth surface. Vietnamese lacquerware production requires a lot of skill and knowledge.
There are many ways that Mondoro is actively working to help the lacquer community in Vietnam. We believe that this is a local handicraft skill set that should thrive and be kept alive. But with many of the handicrafts, we also need to update the lacquer look and finishes to fit the home decor and home furniture trends of today.
Does Producing Vietnamese Lacquerware Require a lot of Skill?
Vietnamese lacquer production requires a lot of technical skills and knowledge. Most of the people who are producing lacquer have grown up in one of Vietnam's lacquer villages, so it can be said that they have essentially grown up on the factory floor. The family may live in a home in the front of their factory, while the manufacturing of the lacquer is in the back of their home.
In these handicraft villages, these lacquer producing families have been manufacturing lacquer for hundreds of years. The craft of lacquer production has been passed down from father to son, and now in many cases – from mother to daughter.
This has helped to keep the lacquer production handicraft skill alive within the villages. It also means that the skill level of the artisans is extremely high. These artisans all understand all aspects of lacquer production as they have certainly earned the title of "lacquer expert."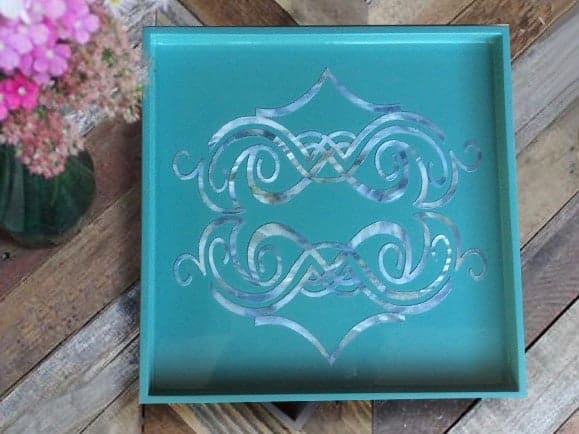 What Base Surfaces Can You Use for Lacquerware Production?
To produce lacquer you must first prepare the base you want to apply the lacquer on. Lacquer can be applied to ceramic, resin, wood, fiberglass, spun bamboo, plywood, medium-density fiberboard (MDF), plastic and even coconut shells bases. Basically, most surfaces and shapes can be used to apply the lacquer technique.
Lacquer is a very versatile type of material to work with, as it works well on many kinds and types of surfaces. In our production process, we have even mixed various base materials or surfaces and since the preparation of the lacquer is the same for all the materials the end result is the paint on a variety of surfaces look similar.
How Do You Prepare the Vietnamese Lacquerware Bases?
Lacquer bases are prepared by applying multiple lacquers of a thin black mud to the surface, then letting the mud dry and then sanding the surface between each layer. This process is repeated many times throughout the entire production process. It is both a labor and skill intensive process, meaning that it requires a lot of hand labor as many parts in this process is so sensitive that you cannot use sanding machines as the surface must be sanded by hand. Yet it is also skilled sensitive as the production of lacquer must have the required technical knowledge and skillset to understand when the base is dry enough so it can be sanded.
Though sanding and applying the mud is at the beginning stages of the lacquer manufacturing process, it is also one of the most important stages. If this mud is not mixed correctly, applied properly or sanded properly it can affect the overall quality of the product.
Lacquer production is a built-up kind of production. This means that we start with a base and then with the clay we add or build up the surface of the base bit-by-bit, or little-by-little. It also takes time, as it is not something that can be done all at once, but it is something that must be done carefully with a thin coat, upon a thin coat of mud layered on the surface. Each step must be checked, dried and then sanded carefully.
Vietnamese lacquer production is about applying the clay mud, then drying the mud and then finally sanding off the mud. All of this is repeated until the surface is completely and perfectly smooth.
When we are working with some large scale items such as some furniture pieces, we will add the additional step of wrapping the entire large furniture piece in a light gauze fabric. This will help to add strength and stability to the overall piece.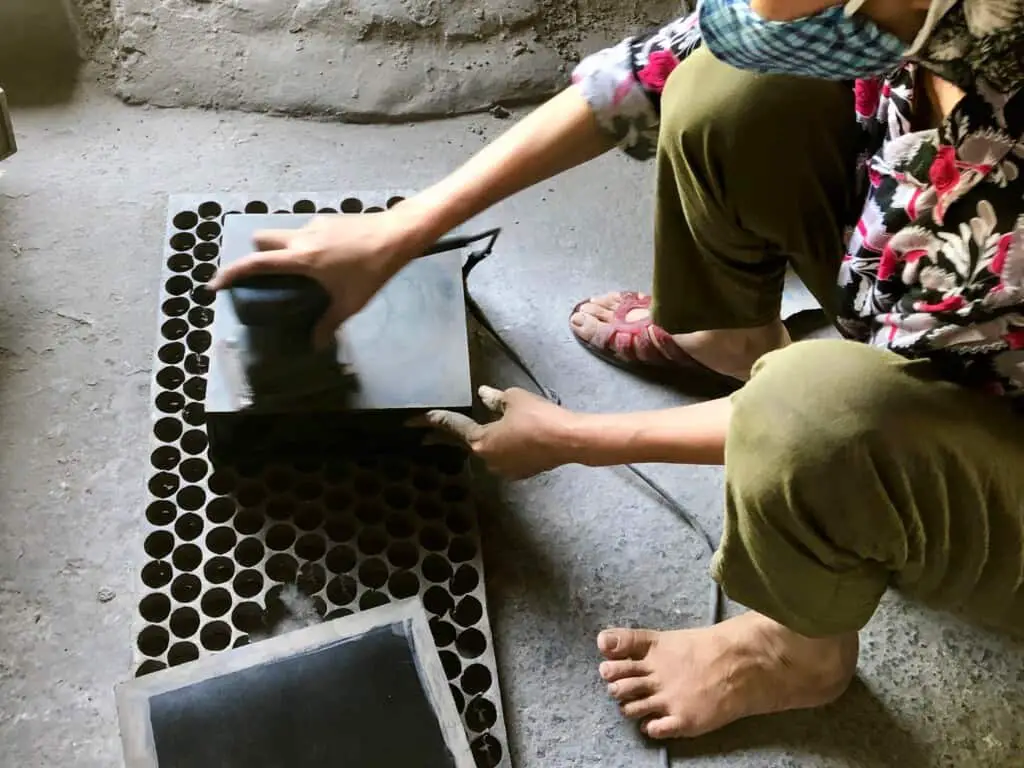 What Finishes Can You Put on Vietnamese Lacquerware Pieces?
There are many types of finishes that you can put on a lacquer piece such as you can paint the piece one color and have a very smooth clean surface. Or you can build up the surface to give it some dimension and texture.
We can also apply gold and silver leaf to our production. Many times we use the gold and silver leaf as a base coat and then build upon it and sand down to the gold and silver leaf layer. Lacquer production also uses a lot of Mother of Pearl and eggshell.
The beauty of the Vietnamese lacquer is there are endless finish and color possibilities. There are so many different ways we can use the lacquer technique and materials to create new and interesting finishes. The skillset is all there as the Vietnamese have been producing lacquer for so many years. At Mondoro, we work together with these small but highly skilled artisan producers to help direct them by introducing trend-worthy colors and finishes.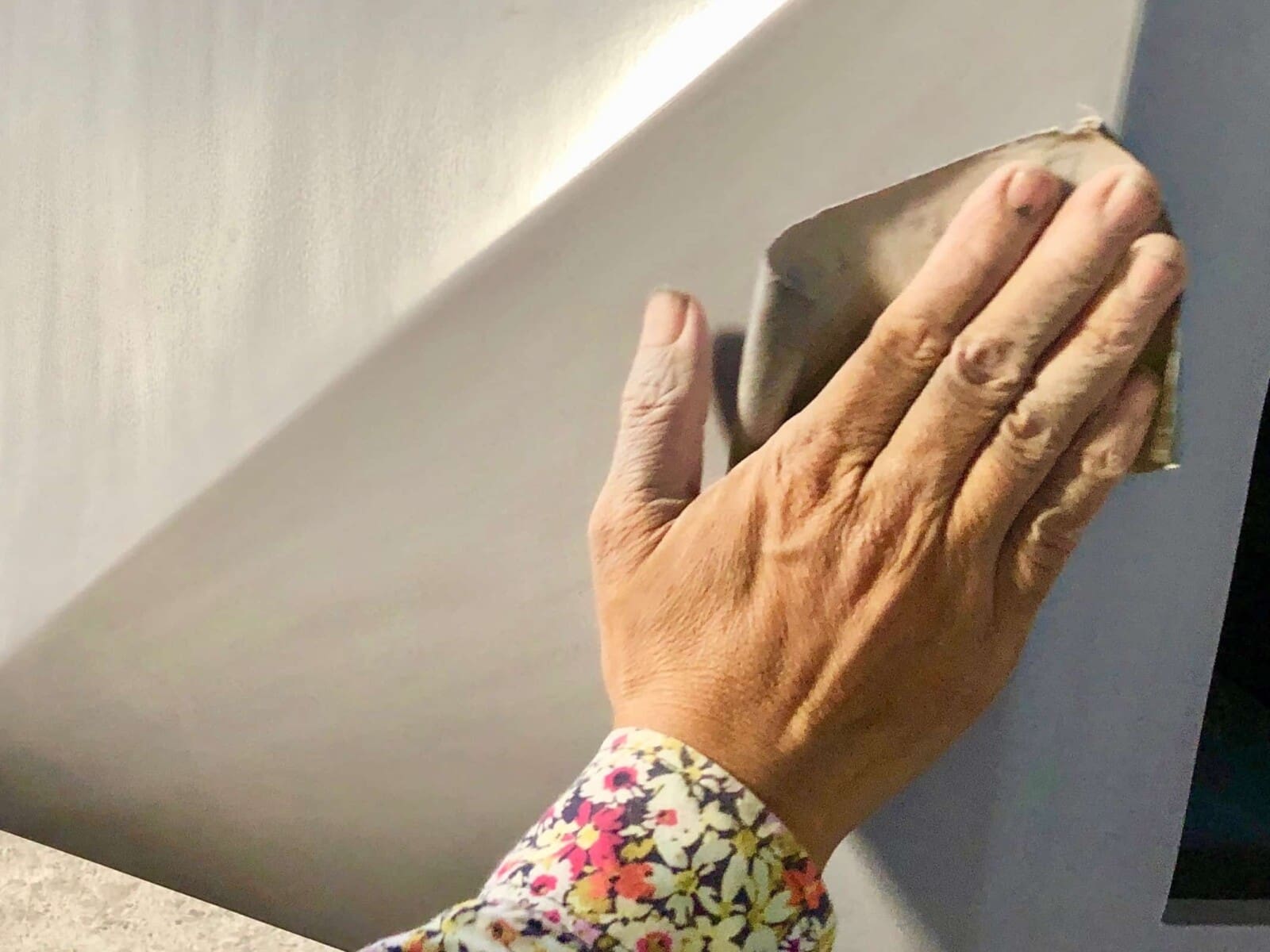 Is Vietnamese Lacquerware Durable?
Because Vietnamese lacquer production is so intricate, many people think it must be a fragile art form. But the truth is when Vietnamese lacquer is manufactured properly, it is extremely durable. We have found Vietnamese lacquer to be able to withstand a variety of harsh weather and climate changes.
To ensure your lacquer will last for a long time, you need to ensure that you use a qualified manufacturer that does not cheat or cut down on the various lacquer production steps. At Mondoro, we are very strict about this, and only work with those suppliers we know will not cheat or cut out any of the lacquer production steps or processes.
The production of Vietnamese lacquer is not only an ancient handicraft, but it is also a complex skill that requires a lot of expertise and training. It is also an art form that has been passed down for many generations. Therefore, when you purchase a lacquer piece, you help keep this important art form alive.
If you are interested in finding out more about how we can help you create, develop, and manufacture home decor and home furniture products in Asia, we would love to hear from you. Feel free to contact Mondoro and Anita by clicking here or by my email by clicking here.
Related Questions
Why are traditional handicrafts like Vietnamese lacquerware so important?
Handicrafts like Vietnamese lacquerware are an important part of the artistic and cultural identity of a nation. For Vietnam, lacquerware is not only an important handicraft it is a source of pride for the Vietnamese people. In the case of Vietnamese lacquerware, it is an important knowledge and manufacturing expertise that has been passed down from generation to generation.
Where can I buy Vietnamese lacquer?
If you visiting Vietnam you can find a lot of lacquerware items anywhere they are selling handicraft or tourist items. There are also some art galleries in Vietnam that sell some lacquer paintings that were painted by Vietnamese artists.
If you are looking for lacquerware to import, you can contact Mondoro by clicking here. We would be happy to show you our lacquerware production and samples, plus many of our color chips and finishes. Our finish library has thousands of unique color chips and finishes.