Before the close of every year, the Pantone Color Institute will identify their year's trend color. Pantone will choose the color they feel best reflects the year ahead.
For the year 2021, Pantone has chosen two colors as the year's trend color choices: the colors are ultimate gray (17-5104 TCX) and illuminating (13-0647 TCX), a bright yellow color. The ultimate gray color is dependable and practical, while the illuminating yellow is optimistic and sunny.
This is only the second time Pantone has chosen to feature two colors of year vs their normal one color. Ultimate gray and illuminating yellow are two independent colors that come together into one color trend.
Pantone's Two Colors Of 2021
Pantone has chosen two colors for the year 2021, ultimate gray and illuminating. The choice of these two colors acts as one Pantone trend color group.
The two colors' choice is similar to the 2019 art installation from the Italian artist and sometimes comedian Maurizio Cattelan at the Art Basel Miami Beach show. Maurizio taped a ripe yellow banana to the wall using grey colored duct tape. The first art installation sold for $120,000, with other installations of the same work also selling. The banana and duct tape are the same color combinations that Pantone choose as their colors for 2021.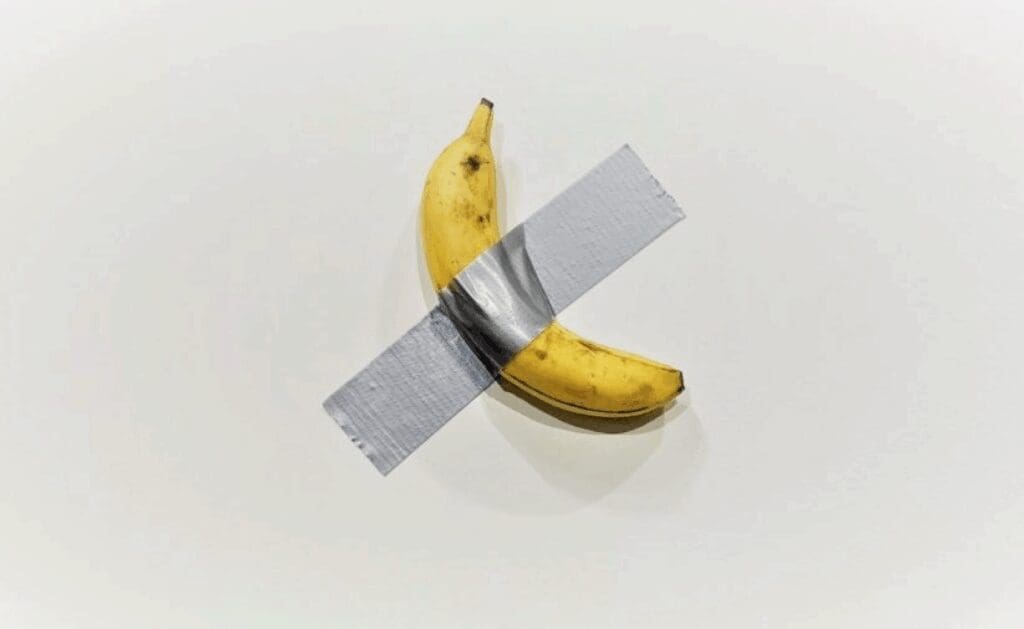 This is the first time Pantone has chosen an achromatic shade (gray); it is only the second time they have chosen two colors as the year's color. Two colors were also chosen in 2016 when Pantone chose the pink color Rose Quartz and blue color Serenity as the colors of the year.
Some think that Pantone was essentially trying to hedge their bets, so they chose two colors as they couldn't decide what color to choose. But Pantone has expressed that the colors were choosen for a speciiic reason.
In speaking of the 2021 color of the year Leatrice Eiseman, the executive director of the Pantone Color Institute, said:
Others felt that Pantone was making a political and social statement when they chose two very different colors. Laura Pressman, the Vice President of the Pantone Color Institute, said in speaking to CNN about the choice of two colors said:
Whether Pantone was really making a political and social statement, we do not know. We know that 2020 has been a difficult year for many and that it has changed us all in ways we never thought possible. We all look forward to 2021 with optimism and hope so that we can get back to doing some of the normal things we once took for granted.
Pantone's Colors Of The Year – Ultimate Gray and Illuminating
The ultimate gray, also known as dependable gray or even duct tape grey, is the basic grey color that many have learned to depend upon. It is a basic grey used for many years in home decor and home furnishing, and many other products; my Apple laptop has a very similar color to the Ultimate Gray color.
Words that help describe the Pantone Ultimate Grey Color color of 2021:
Dependable
Practical
Solid
Assured
Reliability.
Composture
Encouragement
Steadfast
Resilence
Firm Foundation
Withstood The Test of Time
The illuminating, also a yellow or even a banana yellow, is a color that speaks resilience, optimism, hope, and positivity. The yellow color is a message of hope for 2021.
Words that help describe the Pantone Illuminating Yellow color of 2021:
Optimism
Cheerful
Happiness
Vivacity
Joy
Sunny
Warming
Friendly
Brightness
Energetic
Upbeat
Pantone has a very uncanny way of picking colors that reflect our lives. At the end of 2019, they picked "classic blue " as the Pantone color of the year for 2020. Little did we know at that time what a "blue" year 2020 would be for so many.
With Pantone picking a dependable Ultimate gray and an optimistic Illuminating yellow, we can hope that the 2021 year will be a year of renewed hope and positivity; we can do those things we used to depend upon.
Here is an Abode Inspirational Video about Pantone's Color Choices of 2021:
References Color Chart for Pantone's Colors 2021
Here is the color reference chart for the Ultimate Gray and illuminating Pantone's colors of the year for 2021.
| | | |
| --- | --- | --- |
| Reference | Ultimate Gray | Illuminating |
| Color | Gray | Yellow |
| Pantone Cotton Books (TCX) | 17-5104 TCX | 13-0647 TCX |
| PMS Solid Coated Book (Ink) | Cool Gray 7 C | 106 C |
| Pantone Color Book (TPG) | 17-5104 TPG | 13-0647 TPG |
| RGB Color | 147 149 151 | 245 223 77 |
| Hexadecimal Color | #939597 | #F5DF4D |
| HSB Color | 52 ° 69% 69% | 210° 3% 59% |
Reference Color Chart for Pantone's Colors of 2021
Even though Pantone's choice of the ultimate gray and illuminating yellow color takes us in a new color direction, we believe that colors will continue to be important in 2021 and onward. Whether you love or hate these color combinations, everyone should notice colors working in the home decor and home furnishing design industry.
Related Questions
What is the Hmong Batik Fabric?
Batik fabric is the process of putting a design on a piece of fabric by using wax. The fabric is then dyed, and the areas where the wax is put on the fabric will be left undyed, therefore leaving a pattern on the fabric. The Hmong in North Vietnam will use this technique for their traditional clothing. The Hmong batiks are also a great fabric for many Home Decor products as the Hmong use vibrant indigo dyes to make their batik fabric.
You can learn more by reading our blog All About Hmong Batik Fabrics, What You Need to Know by clicking here.
How To Use Faux Animal Skins in Home Decor Design and Product Development?
Faux animal skin is a great look to use to develop home decor and home furnishing products. The faux animal skins can be used with various product sizes and shapes and can be combined with other materials. This technique is also quite a versatile look that can be used on furniture, boxes, trays, mirrors, wall art, and bathroom accessories.
You can learn more by reading the blog Using Faux Animal Skins in Home Decor Design and Product Development by clicking here.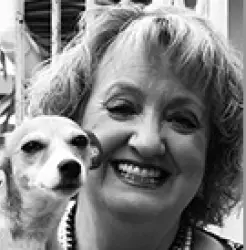 Latest posts by Anita Hummel
(see all)