I recently got hooked on the TV drama with Kevin Costner called Yellowstone. I have been to Yellowstone several times; I find the entire series quite fascinating; like many other people – I am a fan.
The Yellowstone design trend is inspired by the hit television series Yellowstone. The design trend has natural and other design elements that remind us of the natural beauty of the Yellowstone area. The colors in this Yellowstone trend remind us of earthy colors or colors you can find in nature in the Yellowstone area.
Table of Contents
What Is The Yellowstone Home Decor Trend?
The Yellowstone home decor trend is named after the popular Paramount Television series with the Oscar and Emmy winner Kevin Costner. The series is about a sixth-generation homestead family that owns a Yellowstone ranch.
To show how vital this television series is, it is considered one of the most popular, with over 12 million people watching it. The show has been so popular it has even been able to compete against Sunday Night Football for the coveted US audiences.
The Yellowstone Home Decor Trend Is Inspired From The Hit Television Series – Yellowstone
The Yellowstone television series has placed Yellowstone and the western part of the United States front and center in the mind of many Americas. Everything from the life of a cowboy to riding a horse in this untapped part of the western United States.
The western trend has been in and out of fashion for many years. But the new look of the Yellowstone trend makes this new trend different from other Yellowstone trends. Many colors in the Yellowstone trend are softer and lighter pallets than you would find in typical western-designed homes.
The look of Yellowstone is filled with some western motifs but also modern and natural looks. The Yellowstone trend includes everything from the best of the west, but also ethnic to artistic woven baskets to oriental carpets – this trend shows us western sophistication.
The new Yellowstone trend is a trend that is filled with glamour that can bring in the very best that Yellowstone has to offer while remaining true to the colors and sophistication that Yellowstone and the western part of the United States have to offer.
10 Aspects Of The Yellowstone Home Decor Design Trend
The Yellowstone interior design trend is fast becoming one of the decade's most sought-after interior design trends. If you want to add style and sophistication to your home, this is a trend you should consider.
At the recent New York fashion week, Yellowstone fans spotted cowboy-inspired haute couture as an urban cowboy look. People were spotted wearing cowboy hats and suede jackets even though they had never worked or lived on a ranch. The mix of natural materials, organic shapes, and earthy colors provides an inviting yet modern atmosphere for whatever space it's used in.
We will explore ten aspects of Yellowstone design – so read on if you'd like to be part of this exciting new look!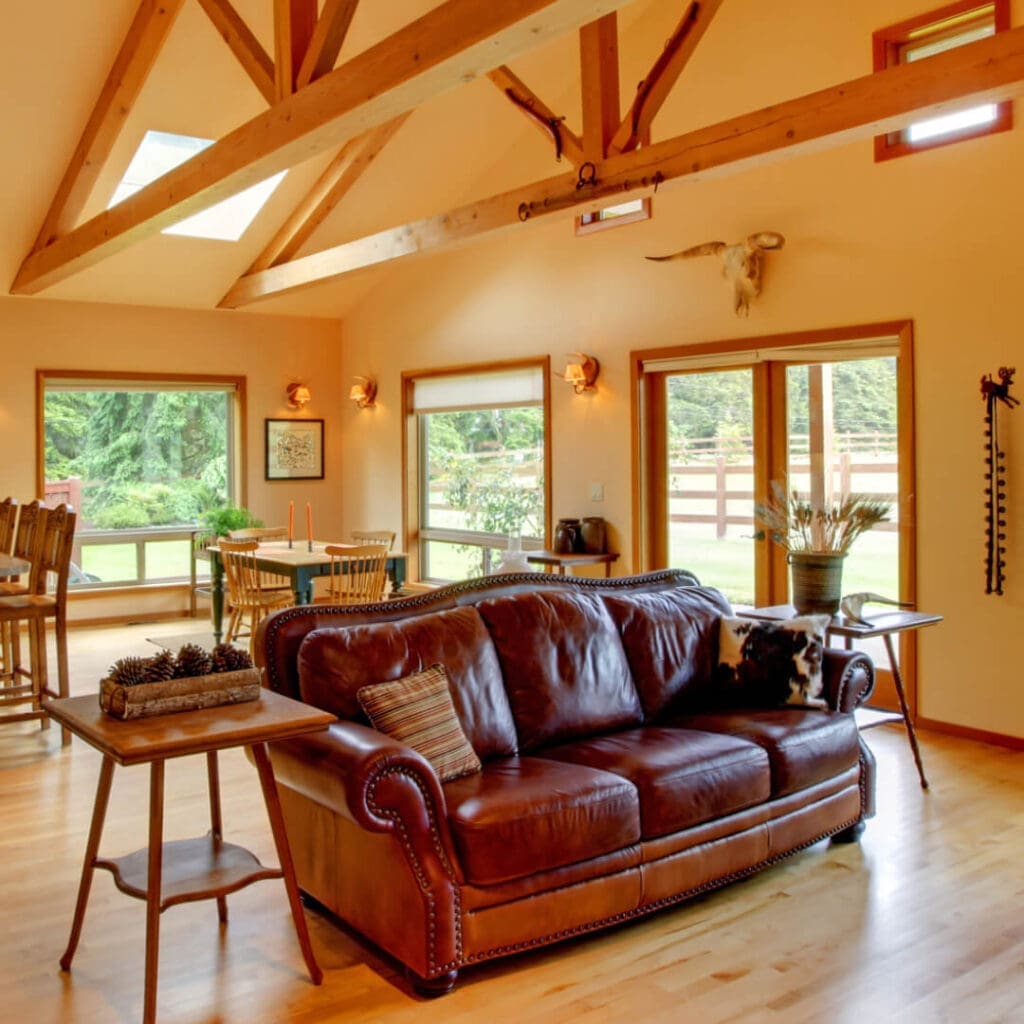 Sophisticated Western Trend – The Yellowstone trend is sophisticated. Lighter woods are used, and the homes are airy and spacious.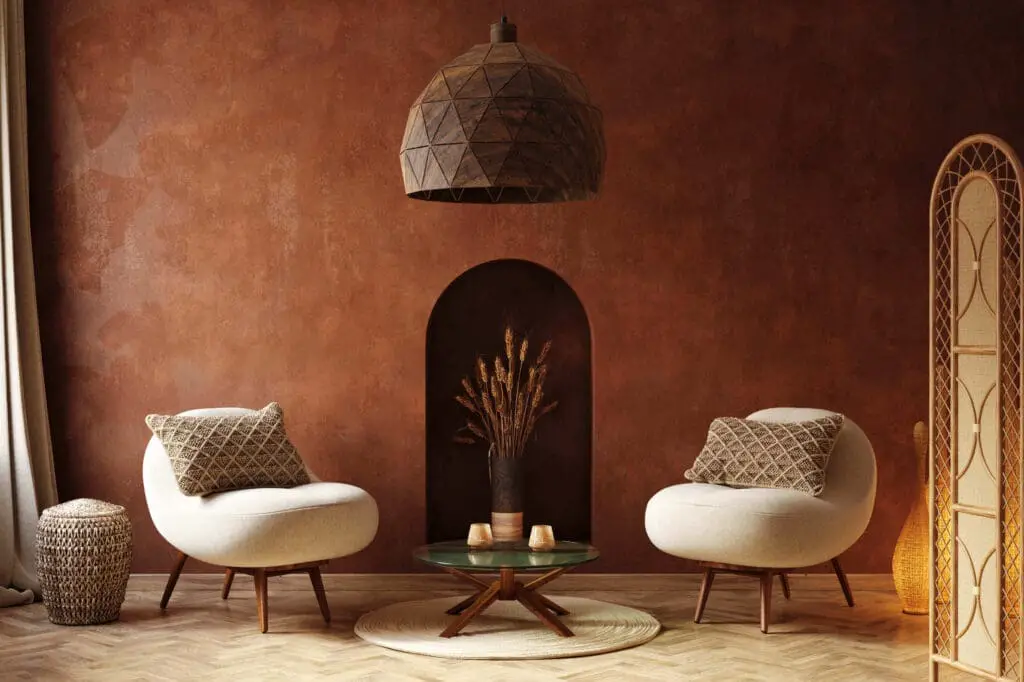 Modern Feel – Many of the interiors in this trend have a contemporary feel. Modern artwork on the walls, light and airy colors, or furniture that stands out against the walls.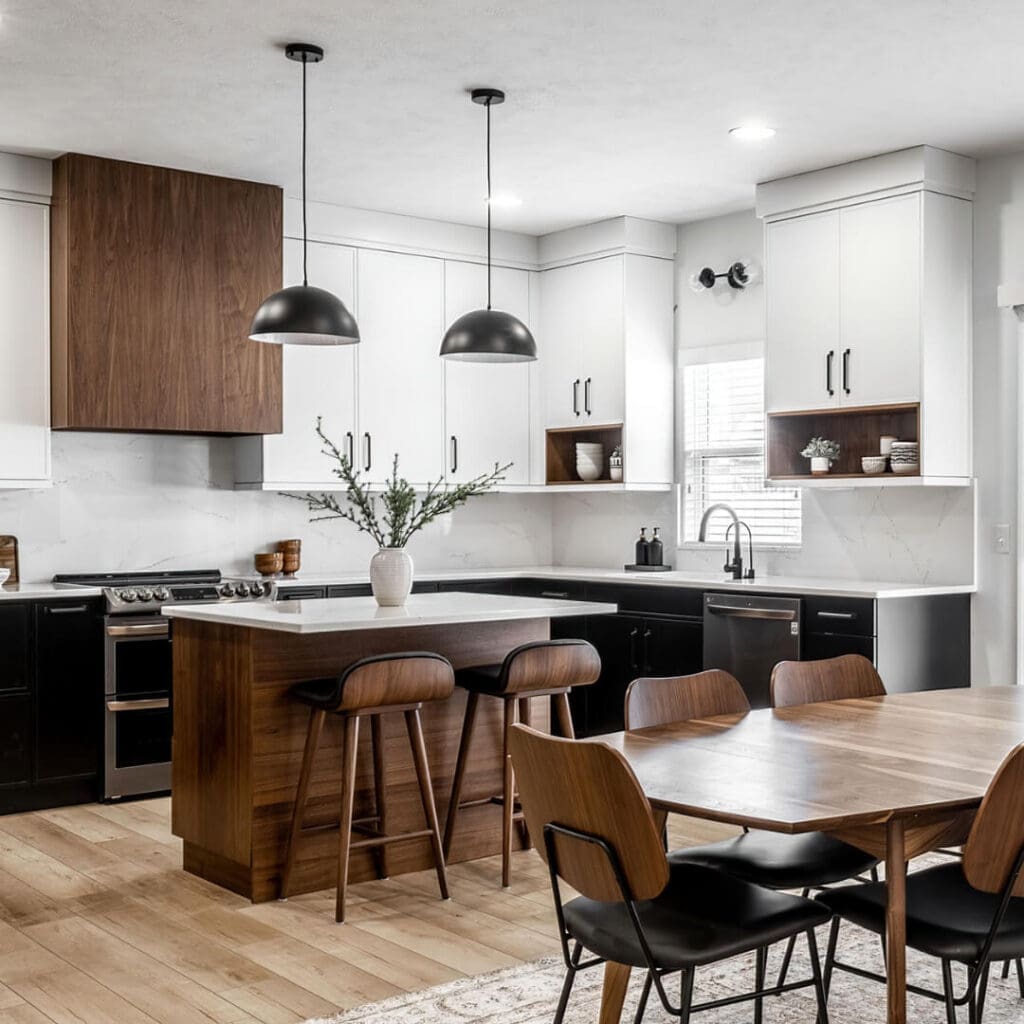 Natural Trend – The Yellowstone trend builds on the natural trends of the years past in that a lot of the trend is about connecting with nature. Using elements of natural wood and stone is essential.
Natural Materials – You will also see in this trend natural materials from handwoven baskets, furniture and lamps, and shades. Even things such as lamps look like natural stones that just came from the natural stone and remind us of Yellowstone.
Natural Woods – Natural woods are also trendy. We love the kinds of woods as our recycled pine looks for this trend. Even wooden bowls and trays can be some essential accent pieces.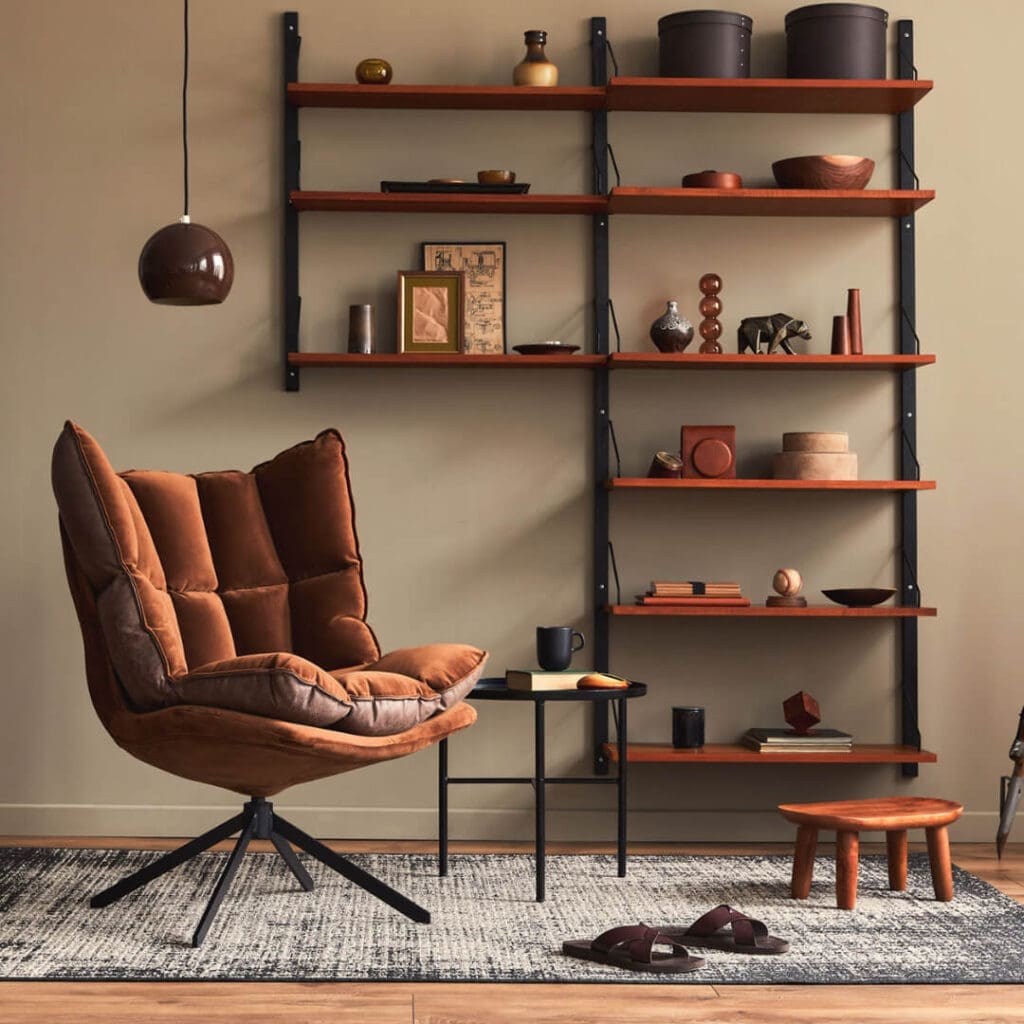 Organic Shapes – Organic shapes continue to play an essential role in this Yellowstone trend as in past trends. Unusual shapes can remind us of natural stones and other elements.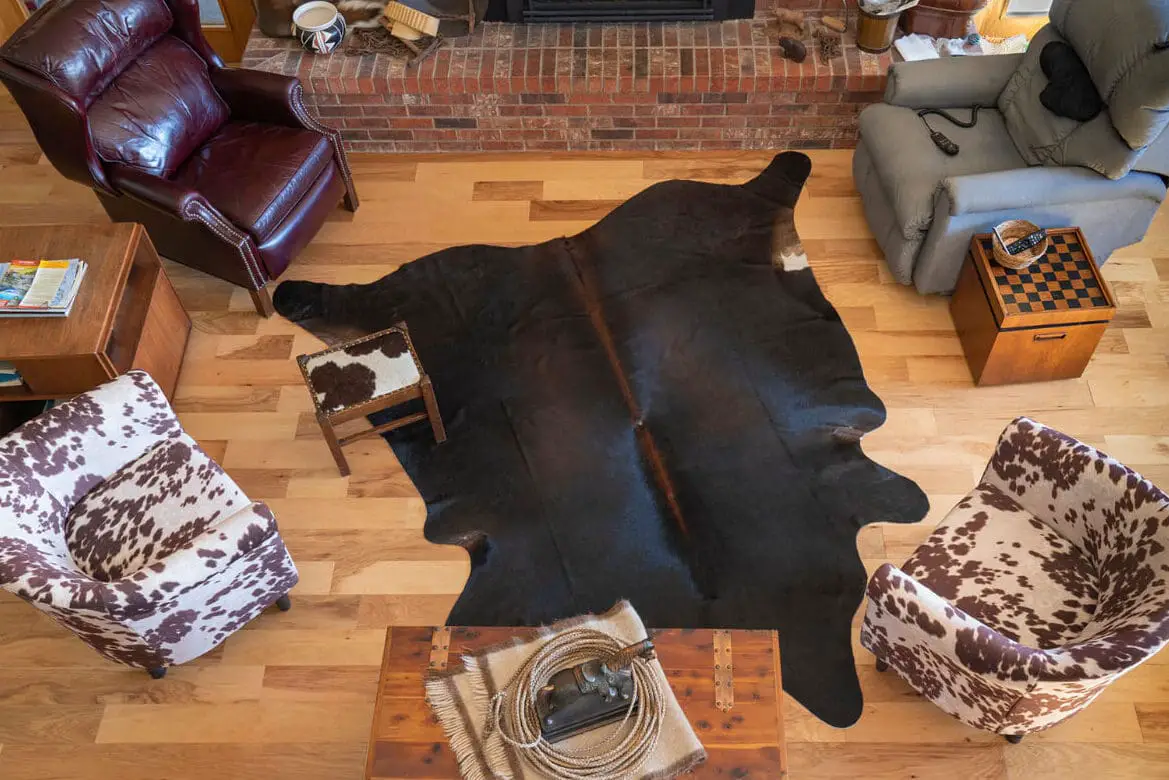 Studs, Leather, And Other Touches Of Yellowstone – With this trend are things like nailheads, studs, leather, and all related to the Yellowstone look and feel.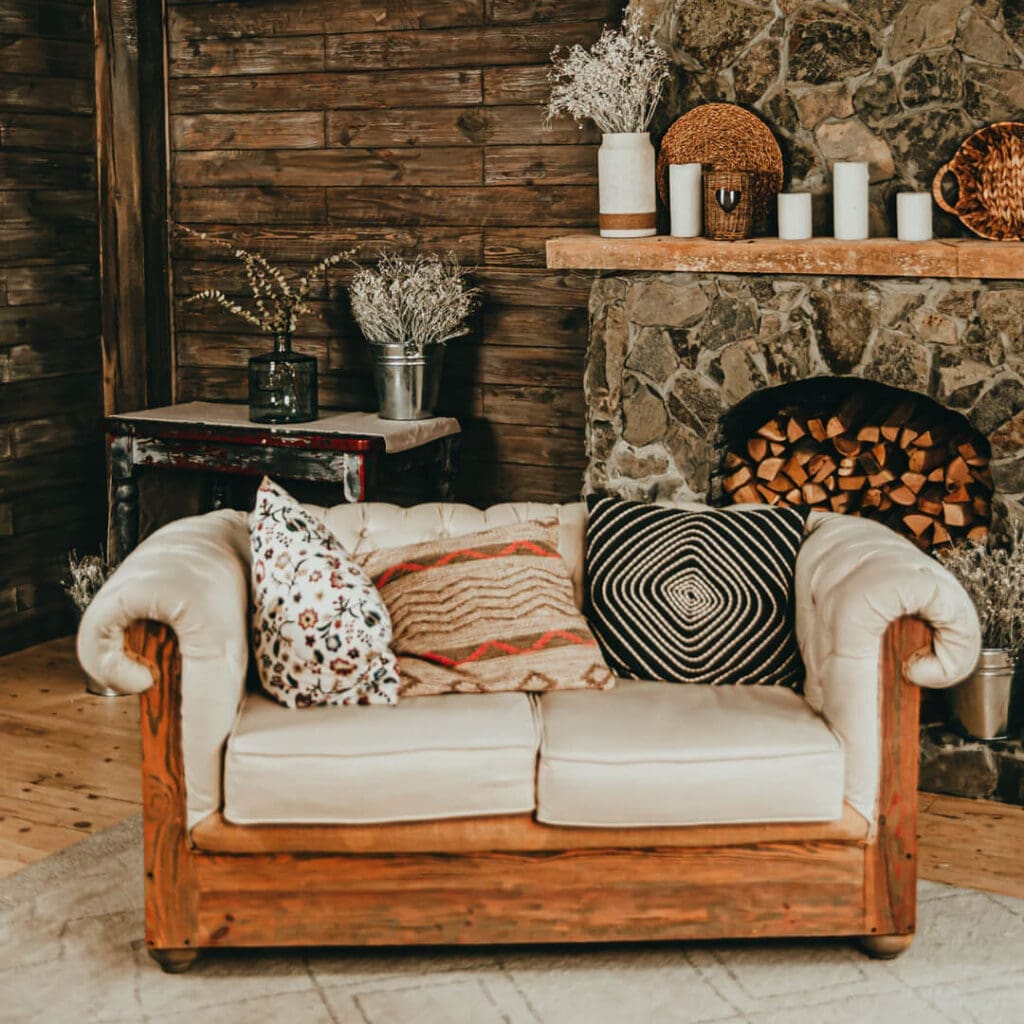 Ethics Works Together With Yellowstone – Surprisingly, many ethnic things will work with the Yellowstone look, especially those ethnic elements of carpets in the right colors and tones, handmade found objects, and art in the right colors.
Life On The Prairie – A trend seen at the fashion week is the Prairie look; you can see touches of this in the Yellowstone trend.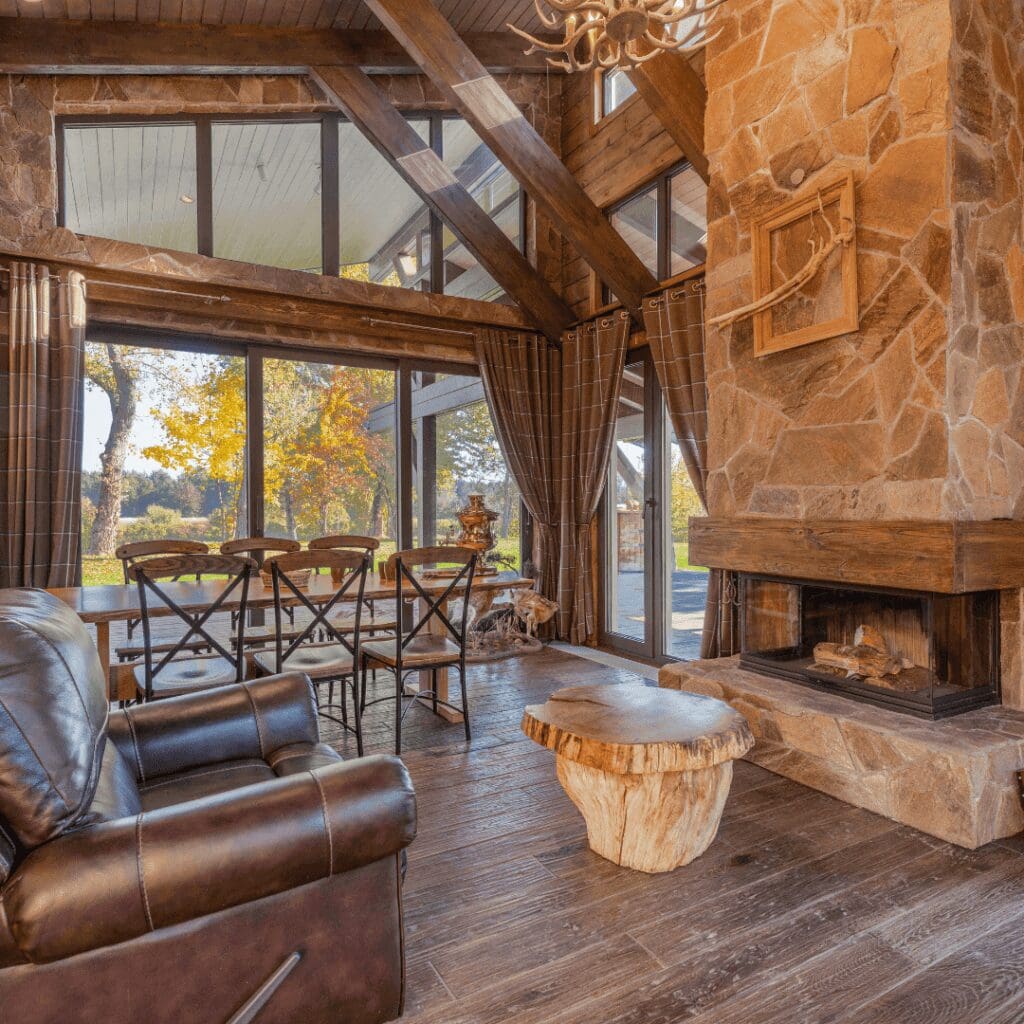 Sophisticated Urban Cowboy Lifestyle – One of the aspects of the Yellowstone trend is bringing in the very best of the sophisticated Yellowstone life with the Urban lifestyle.
Being a cowboy and loving all things western, including western design, is now considered "cool" and sophisticated – thanks mainly to the ever-popular Yellowstone television series.
About Our Color Trend Choices For The Yellowstone Design Trend
Choosing the right color palette for your interior design project can be daunting, especially if attempting to follow a specific trend. Fortunately, trends like the Yellowstone Design Trend make it easier by providing designers with an established look and feel they can use as their base.
Below are our favorite colors associated with the Yellowstone Design Trend – so you can achieve a beautiful and harmonious Yellowstone design trend.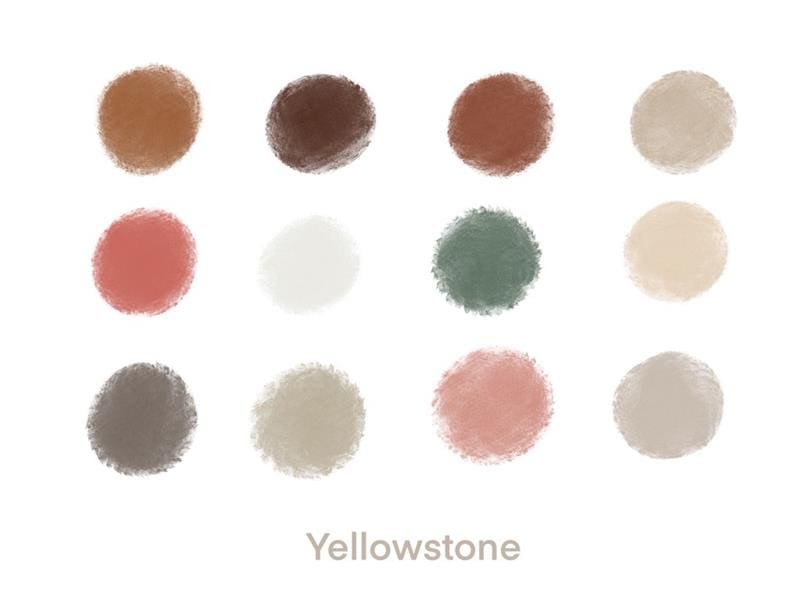 Earthy Tones – The earthy tones are essential to the Yellowstone trend. The palette is filled with all types of earthy tones.
Brown Tones – The brown tones in this color palette remind us of the cowboy lifestyle, from the leather chaps the cowboys wear to the cowboy hats.
Natural Colors – Also included are colors that remind us of nature, from green to even some lighter colors. All remind us of colors we can find out in nature.
We love the Yellowstone trend, as not only does it remind us of the Yellowstone Television series that we are fans of, but it also helps us to connect back to the roots of the American west. This trend will continue to be important for years to come.
Find out more about how Mondoro can help you create, develop, and manufacture excellent home decor and furniture products – don't hesitate to contact me, Anita. Check out my email by clicking here or become a part of our community and join our newsletter by clicking here.
Mondoro gives out a FREE Lookbook to anyone interested. You can receive a copy of our latest Lookbook by clicking here.
Listen to our Podcast called Global Trade Gal. You can find it on all major podcast platforms. Try out listening to one of our podcasts by clicking here. 
Subscribe to our Mondoro Company Limited YouTube Channel with great videos and information by clicking here.
Related Content
The Grenada Island Home Decor Design Trend
With its stunning shores, sparkling waters, and vibrant energy, Grenada Island provides both a muse and a link to the trendiest decorating style of tropical-inspired home design. Drawing inspiration from traditional Caribbean culture as much as modern touches, this combination of environmentally conscious design with some pops of color breathes new life into home décor while guaranteeing all will have fun.
You can discover more by reading The Grenada Island Home Decor Design Trend by clicking here.
Delft Blue Home Decor Design Trend And Influences For Today's Trends
The Delft Blue design trend Is about using the color blue in the interior space. Blue reminds us of all the colors of water, our source of life. Blue and all kinds of blue tones also pair well with many other colors, and so is a color that is a basic design for any home or interior look. Read on to see why this interior design color scheme and to look continues to be famous and influential.
You can read our blog on Delft Blue Home Decor Design Trend And Influences For Today's Trends by clicking here.
The Japonisme Home Decor Trend & Why We Love It
Home décor trends come and go, but one of the most popular is Japonisme — a style that combines traditional Japanese aesthetics with modern design. This fusion of cultures and styles creates an airy, welcoming space that has become sought after globally. Whether you are a fan of minimalistic geometric prints or rustic wood accents, the Japonisme home decor trend can transform your home into a tranquil sanctuary full of creative inspiration.
You can learn more by reading our blog, The Japonisme Home Decor Trend & Why We Love It, by clicking here.