Today, with the housing shortage and the cost of housing, many companies and individuals are looking at ways to help solve this issue. They are looking at home furniture and furnishings that can be created to help people live in smaller spaces.
Robotic furniture is an innovation in the home furnishing industry. Robotic furniture means furniture that will change according to whatever needs you may have for your home's space at a push of a button or command of your voice. We see the entire smart home becoming a significant trend.
Table of Contents
Home Furnishing Industry Innovation And Trends Rewind
Imagine you were living in a cramp studio apartment in a large city. Before, you only had space for a bed, a small sofa, a small table to sit on, and your kitchen. It would be tough for you to entertain friends as there was not much space.
But now, imagine you'll be able to summon your bed or closet through a mobile app, call your desk to come out using a voice command, and have everything retract at the push of a button. This is the future of furniture that MIT Media Lab has been working on.
It is a trend that we see will continue to play an essential role in some housing and furniture industries. After all, the tiny house trend has continued to be necessary for the housing market.
Robotic Furniture And ZenniHome – Home Furnishing Innovations
Many see this kind of furniture, also known as robotic living, as a reality in helping the housing crisis. A Boston-based start-up sells small robotic furniture that can transform a bedroom, a working area or storage area, or a large closet into a living area.
A new modular furniture company called ZenniHome is starting production to make robotic furniture a standard feature in their houses. By doing this, it will give more living space to a tiny home; this could be a trend that could become important in the future.
Housing prices continue to increase throughout many parts of the world. Many first-time homeowners cannot afford the square footage they may need; others may find that transforming a room into an area they can use has appeal.
In other words, companies like MIT Media Lab are working to make a tiny home not feel so small anymore. These small homes can have the most optimal use of every single square inch of space.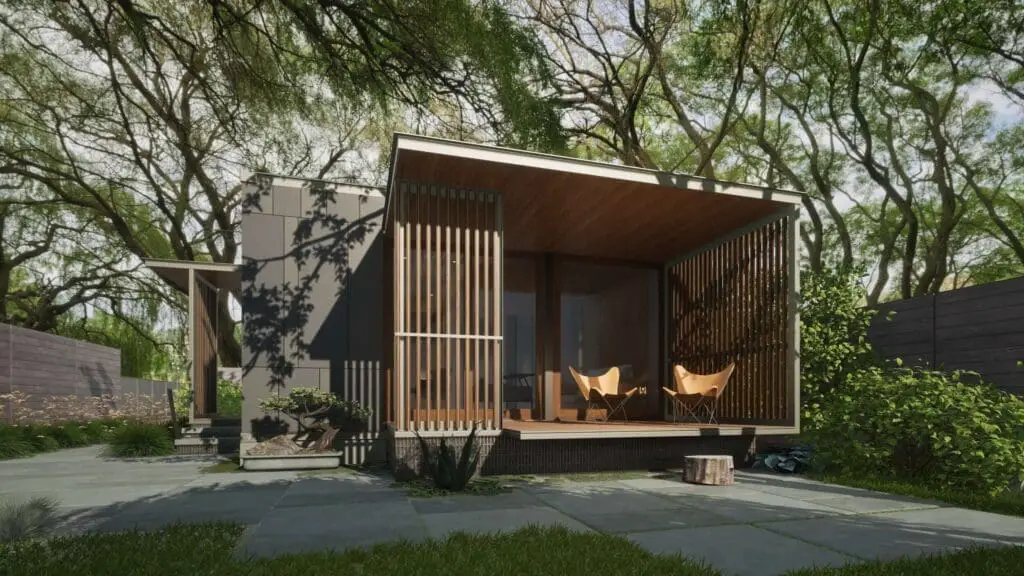 ZenniHome is building a prefabricated home that integrates the MIT Media Lab furniture in all their houses. ZenniHome claims that with the way they have designed the home, and due to the robotics furniture they are using, their 640 square foot home will feel like a 1,500 square foot home.
ZenniHome has furniture, walls, and closets that move to make additional space when needed. Imagine your bed comes down from the ceiling for you to sleep on it at night, and you bring it up to the ceiling so that that same area during the day can be used for the living room or office.
I find this an exciting trend that has a lot of interesting uses, especially in areas of the world where square footage and home prices are too expensive for many people. Finding ways to use the space available more optimally is an exciting idea.
Smart Homes – Home Furnishing Industry Trends
Looking forward, many believe that what we know as the smart home will continue to evolve, and this means that the home furnishing industry will need to develop with it. Today there are thousands of smart home devices, apps, services, and ways for people to interact with every inch of their homes.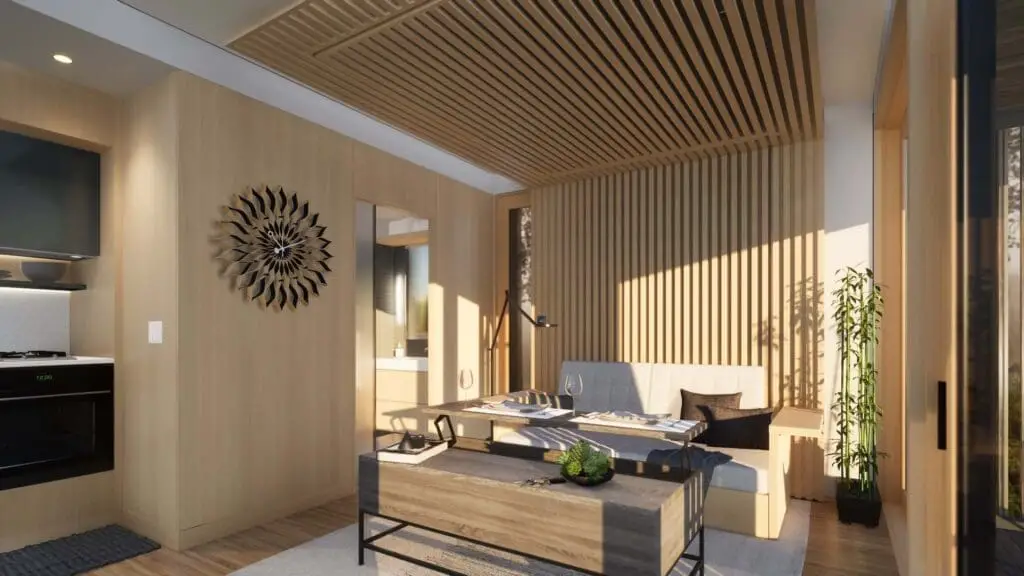 And we are not just talking about Alexa speaking to you or having an intelligent security system. Instead, we are talking about smart homes where the furniture may come out of the wall, or a chair can turn into a sofa to make room for more people to sit down.
While all the smart devices are not something new, what is new is that not just ZenniHome but other developers are now starting to use robotic furniture as part of the development of their apartments.
These groundbreaking developments are developing these 100% smart and robotic units as they see a need for people to use every inch of their space optimally. As some say, the beauty of this kind of living is the occupants control the size of the area, and space does not control them.
It means that people who have been forced to work in a small space in a spare bedroom due to the pandemic can now have an entire office in the same bedroom. They can have the bed use a robotics mechanism, so the bed is on the ceiling when not in use.
But when they need the bed or have a guest coming to visit with a few clicks of a button, the bed can come down from the ceiling and turn into a guest room. They can also open or close or reconfigure their walls with some other clicks.
We realize this is a trend and part of the home furnishing innovation that may not be for everyone. It is an exciting concept that I believe everyone in the home decor and home furnishing industry should be aware of and understand.
After all, many thought the tiny home market was just a fade, but it seems to be a trend that continues until this day. Companies are finding a way to build on the tiny home market but make houses that may have a small footprint feel much more significant as the furniture inside the spaces allows for every single square foot to be put to optimal usage.
If you are interested in seeing how Mondoro can help you manufacture home decor and home furnishing products – we would love to talk to you to see how we can help you.
Find out more about how Mondoro can help you create, develop, and manufacture excellent home decor and home furniture products – don't hesitate to contact me, Anita. Check out my email by clicking here or become a part of our community and join our newsletter by clicking here.
Mondoro gives out a FREE Lookbook to anyone interested. You can receive a copy of our latest Lookbook by clicking here.
Listen to our Podcast called Global Trade Gal. You can find it on all major podcast platforms. Try out to listen to one of our podcasts by clicking here. 
Subscribe to our Mondoro Company Limited YouTube Channel filled with great videos and information by clicking here.
Related Content
Home Decor Color Trends 2022, A Color Change In Direction
The trend colors we see for 2022 are closely aligned with the life that everyone is living. The buzzwords in color 2022 are Well-being, Verdue, Expedition, and Wired. They are all driving our lives and the home decor trends for 2022.
You can discover more by reading Home Decor Color Trends 2022, A Color Change In Direction by clicking here.
50 + Inspirational Quotes About Home Decor And Design
We love home decor quotes that are inspiring. Quotes inspire us and help us convey a message while triggering a wide range of our emotions.
Below are our 50 + top quotes about Home decor and design; these quotes will help to inspire you for all your home decor, design, and decorating needs.
By clicking here, you can discover more by reading 50 + Inspirational Quotes About Home Decor And Design.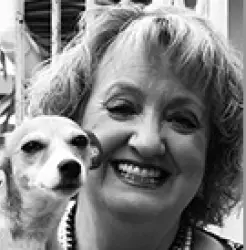 Latest posts by Anita Hummel
(see all)