The other day I wanted to have a website I was looking at on my Apple Mac computer link to my Apple iPad. When I pressed the button to share the link to my iPad, a QR code popped up to scan the link; I pointed my iPad camera to the QR code, and the website link showed up on my iPad.
Most smartphones and tablets have a built-in app on their cameras so you can scan the QR code directly on your smartphone or tablet; most people will not need to have an app to scan QR codes. If you have any older model smartphone or one of the few smartphones without a built-in QR scanner, you can download an app to help you scan QR codes.
QR codes are becoming more popular, especially with the Coranavirises and other viruses; people are concerned about touching or being exposed to contaminated surfaces. The reading of the QR codes from a smartphone is a 100% contactless process.
Scanning A QR code Without An App
It is quite easy to scan a QR code on your phone or tablet without an app. Today most cell phones and tablets have built-in QR code readers with their cameras. This means you can point your phone or tablet's camera to the QR code, and a link will come up to go to the website or whatever else the QR code is for.
Smartphones like iPhones, Motorola, Xiaomi, Samsung, and Huawei now come with a built-in QR code scanner in their phone's camera's functions. You open the camera and then point it directly to the OR code to read the code.
If you are not sure if your phone has a built-in QR scanner, you can follow these simple steps to test it:
Open your phone's camera
Point the camera to a QR code, hold it there about 3-4 sections.
If a link pops up for you to click on then your phone has a built in QR code scanner.
Android phone (8 and above) and Apple iPhone with IOS (11 and above) do not require you have an app to read the QR code; they all have a built-in QR code scanner.
If your phone does not have a QR code reader, you can try to download one of these apps on your phone or tablet to help you read and scan the QR codes. You should be able to do download these right on your phone or tablet.
QR Code Reader by Scan
Kaspersky's QR Code Reader and Scanner
Barcode Reader
Neoreader Barcode Scanner
QuickMark Barcode Scanner
QR & Barcode Reader by Gamma Play
QR Droid
Using QR Codes
QR codes have been popular in some parts of Asia; I believe their popularity will catch onto the rest of the world. People are looking for ways to get information without having to be in contact with a surface.
There is an opportunity for marketers to put QR codes on all their marketing material so that people can easily go to their website or get other information. QR codes are a way to link printed and digital material to a website, pricelist, survey, sign-up form, or other information by simply scanning the QR code.
QR codes are also being used for a host of things as payments, deliveries, menus, e-commerce, phone numbers, emails, social media pages – to name a few.
Generating QR Codes
If you need a QR code, then you need to have a way to generate that code. To generate the QR codes, you will need to have a QR code generator.
We use Adobe In-design to generate our QR codes as we love all the Adobe programs; we find using In-design very easy. But if you are not an Adobe user, there are plenty of other options for you to use.
Here are some QR codes generators that you can use to make your QR codes:
Adobe Indesign – If you are already using In-design then it is super easy to generate a QR code right from the indesign functions. Just to go the menu and choose Object then click on Generate QR code. You can also generate the QR codes in a variety of colors with InDesign.
CodeTwo – This is a free program that is easy to use and helps you to easily generate QR codes in a matter of minutes.
QREncoder – If you have an Apple Mac and want a program that allows you to add color to your QR codes then OREcoder can help you to easiy do that.
Aurora3D Code Generator – If you are looking for a QR code reader who software specifically supports languages Aurora 3D Code Generator software will support Latin, Chinese, Korean, Arabic and Japanese characters. They also have a variety of templates you can use.
There are now many other programs out there that will help you generate QR codes.
We believe that QR codes are here to stay and will become more popular and important as more people seek ways to get information to others that do not require surface contact. The QR codes offer the perfect solution; someone can point their camera to the QR code and get all the information they need on their personal tablet or smartphone.
At Mondoro, we create, develop and manufacture home decor and home furnishing products. We also look at marketing techniques such as these QR codes that we believe will continue to be important.
If you are interested in finding out more about how Mondoro can help you create, develop, and manufacture great home decor and home furniture products, don't hesitate to contact me, Anita. Check out my email by clicking here or become a part of our community and join our newsletter by clicking here.
Mondoro gives a FREE Lookbook to anyone interested. You can receive a copy of our latest Lookbook by clicking here.
Related Content
Why Do Social Media Strategies Fail On Implementation?
Social media strategies usually fail on implementation because there is no social media strategy in place. Companies and brands have also taken social media out of social media, and they forgot that social media is all about people. Their social media posts no longer feel real or do not interact with their audience.
You can read more at Why Do Social Media Strategies Fail On Implementation? by clicking here.
What Are Our Top 4 Social Media Picks for the Home Decor Business?
Social Media is essential for home decor companies. Our 4 top social media platforms for the home decor and home furnishings business are 1) Pinterest, 2) Instagram, 3) LinkedIn, and 4) Facebook. We believe each of these can help give you brand recognition for your home decor brand.
You can learn more by reading our blog Our Top 4 Social Media Platforms for the Home Decor Business by clicking here.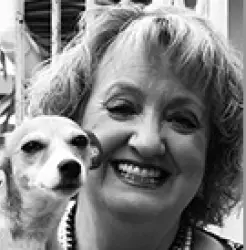 Latest posts by Anita Hummel
(see all)