For quite some time now, I have been considering self-learning a 3-D modeling software program. I am finding that there is so online instruction and so many ways to self-learn a 3-D Modeling program.
To self-learn a 3-D modeling program, you need to have the right equipment, an actual 3 D program for you to learn, and enough self-learning videos or manuals for that 3D program so that you can actually learn and master the program on your own.
I choose to self-learn the Shapr3D program. I choose the Shapr3D program because I felt it offered me all the self-learning tools with their online courses, and the program is much easier to learn than other programs; I love how the program works with my Apple Ipad and Apple Pencil.
Table of Contents
5 Things to Conder To Self-Learn A 3-D Modeling Program
When you are looking to self-learn a 3D Modeling Program, you need to pick a program you feel you can learn. This is perhaps one of the more important aspects of your computer 3D modeling self-learning experience.
Here are some things for you to consider when picking the right 3D Modeling program for you to self learn.
Right Equipment – If you pick a 3D modeling program, but you do not have the right equipment, this will stop you from learning the program. Most 3D programs and 3D files take up a lot of space on your computer or even your Ipad. I choose to learn Shapr3D, as I already have an Apple Ipad Pro and an Apple Pencil.
Online Course or Video Instruction – There is a lot of great videos out there on YouTube. Many are teaching some 3D modeling courses from beginning to end; this makes self-learning 3D modeling possible. The learning materials available to you will be an essential aspect of your self-learning a 3-D program. I like Sharp#D because they have a really great YouTube channel and online learning with many instructions to learn their program.
Language Ability – Almost all the courses you will find online for 3D modeling will be English. To really understand what the courses are teaching you, it would be best to have a suitable English proficiency.
A 3D Program – You need to decide which 3D programs you want to self-learn. Some programs like blender are open source and completely free; others like Adobe or Shapr3D to really use all the functions you will need to pay for the programs. So depending on your budget, this may help you decide which program you will choose to learn.
Time Commitment – Learning any 3-D program is complicated and will take a time commitment. I recommend that you plan to watch a certain number of videos or set a learning goal each week.
Join A Group – There are many groups available for almost anything. You can also look to join a 3D modeling group on Facebook or a Meet-Up group in your area so that you can learn from those who are more experienced than you are.
When choosing what 3-D program to use, we considered all these 5 things before we made our final decision. In the end, we decided to purchase the Shapr3D program. I will be honest it took me a long time to decide whether or not to buy this program. I have been looking at the Shapr3D program for over a year and a half before I decided to actually purchase the program.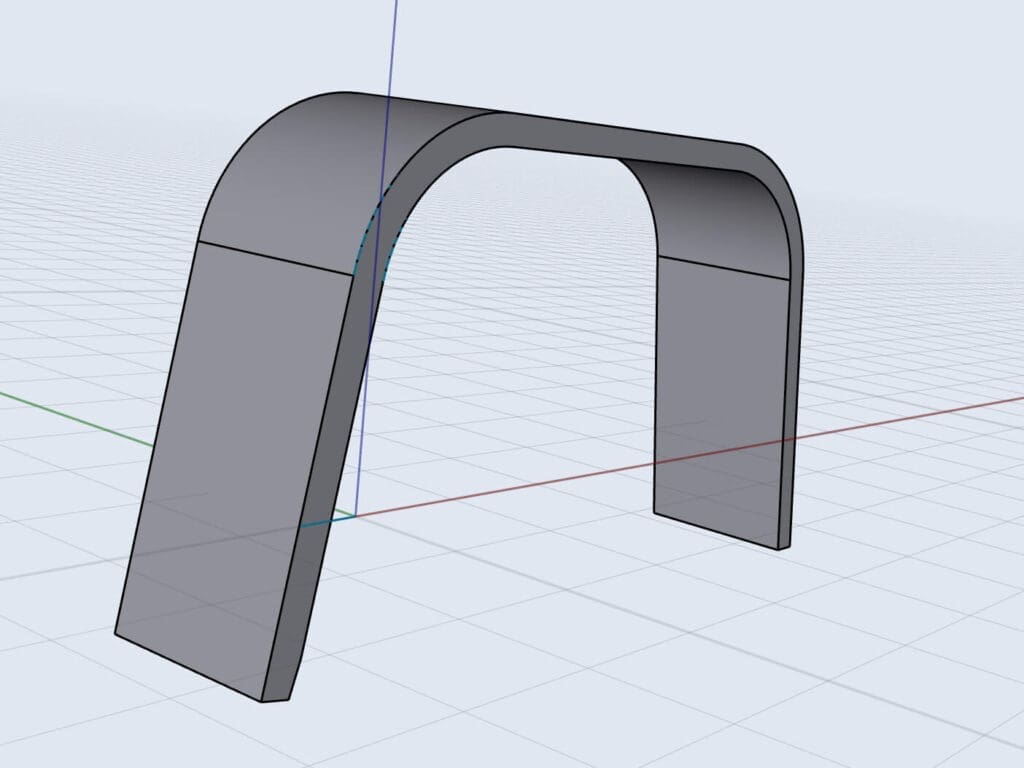 Shapr 3D – Why I Choose The Shapr3D Software
I actually spent quite a bit of time thinking about which 3-D or CAD software should we use. The reason is that many of the 3-D software programs are huge investment in cost and time
In the end, the program I chose to learn is the Shapr3D program. The more I work on this program, the more I enjoyed it; I feel like this is really the future of 3-D modeling and CAD design.
The Apple Design team gave Shapr3D a 2020 Design App award of the year. For this award they said:
We agree with the Apple design team that this is a really sleek new Apple iPad app. Shapr3D is an Apple iPad app that is very useful for the Home Decor and Home furniture industry.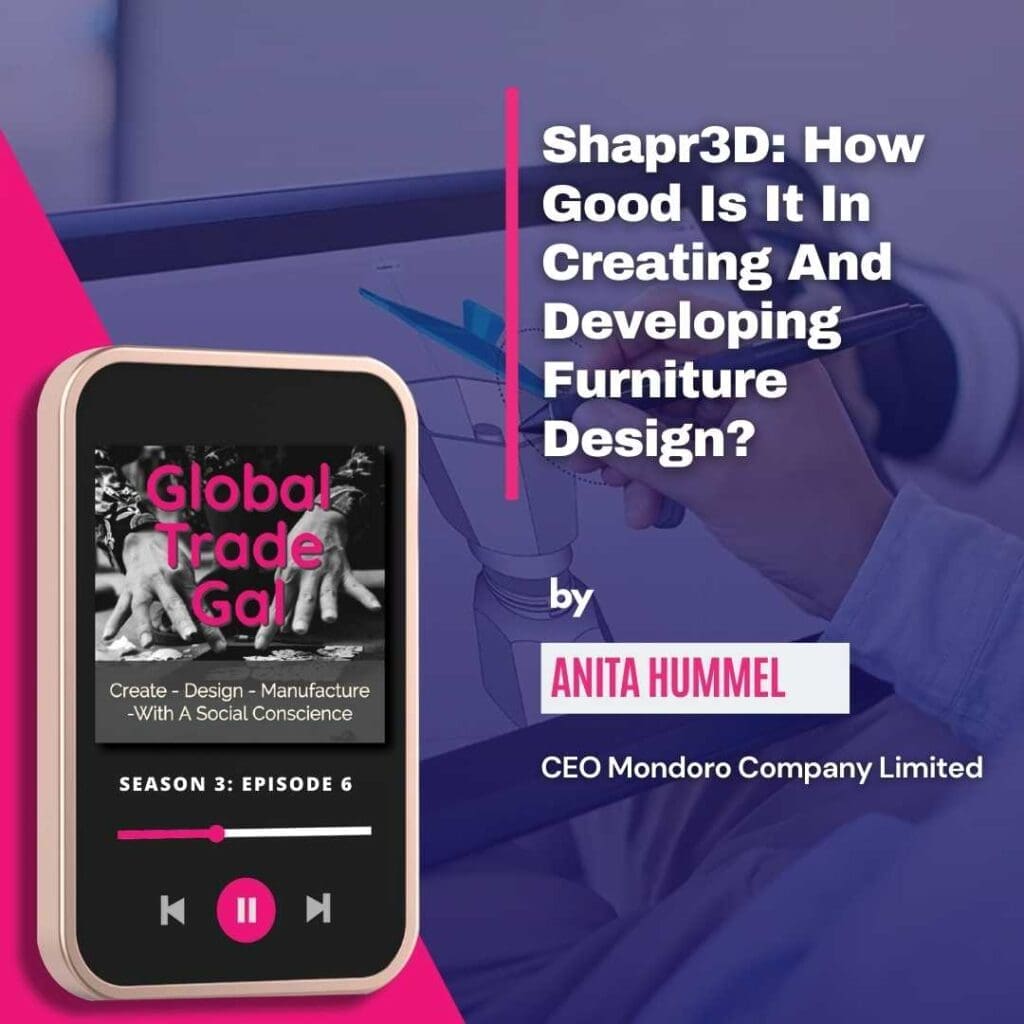 Listen To Our Podcast Shapr3D: How Good Is It In Creating And Developing Furniture Design? below or by clicking here.
Reasons I Choose the Shapr3D Program
Here are the reasons why I have chosen to self-learn the Shapr3D program.
Works with Apple Ipad and Apple Pencil – I love how this program works on the Apple iPad and the Apple Pencil. I find drawing on the iPad a more natural process than specifying something into a computer; I love how it feels like you are drawing it by hand on Shapr3D. This, for me, was one of the big pluses with the Shapr3D program.
Easier To Learn – Learning any 3-D modeling program is a time investment. But I really appreciate that from the moment I signed onto the program, a small video showed up on my screen, which gave me a step-by-step process in all of the basic features of Shapr3d. I could follow along to shape my first 3-D object. I consider myself a non-techie, so I really appreciated that someone who is not technical or has not worked on this kind of program before would give me a simple step-by-step process that I could follow.
Design Is A Very Hands-On Experience – The great thing with Shapr3D is that you use an Apple Pencil and the iPad, so the entire design process feels very hands-on. Generally, you use the pencil for the design and use your fingers to move the 3-D design around the Ipad. This feels a lot more hands-on to me than trying to put a bunch of numbers into a computer to make a shape.
Program Is Very Intuitive – The program is very intuitive, meaning that when you are doing something in the program, Shapr3D will begin to figure out what your next move will be and then suggest to you what the next move is. I like this as it helps to make it easier for me to learn the program.
Program Built With Product Designer In Mind – Shapr3D built the program with the Product designer in mind, especially for lighting and furniture. They have many webinars or information on designing a piece of furniture or a lighting product.
Program is 100% Portable – One of the great things about Shapr3D is it is completely portable because it is on your Apple iPad. The downside is you must have an Apple iPad and pencil to use it, but if you are already an Apple user, as I am, this is a great program for you to consider. I believe that this the future for 3-D modeling.
Excellent Online Instruction – Shapr3d has an excellent YouTube channel with many hours of instructions on using the Shapr3D program. Many of these YouTube videos are about furniture design, designing hardware, or lamps and lighting. I really appreciate this because they show me examples of products that I would be designing on the Sharp3D program.
Offers Free and Paid Versions – Shaper 3-D has two plans; one is the free plan, allowing you to have two active designs. The free version also has other limited functions. I went ahead to buy the business plan because I knew this was something I wanted to learn. The business plan you could pay by the month or buy it per year. You find out more about the Shapr3D program and its fee structure by clicking here.
Can Export to A lot of Formats – Shapr3D allows you to export your file to a host of formats. We export to OJB to use Adobe Dimension, and I also export it as DWG, DXF, and PDF files.
Works on Mac Computers – Shapr3D also will work on the Mac computer. Though most people will use it with the Ipad and Apple pencil.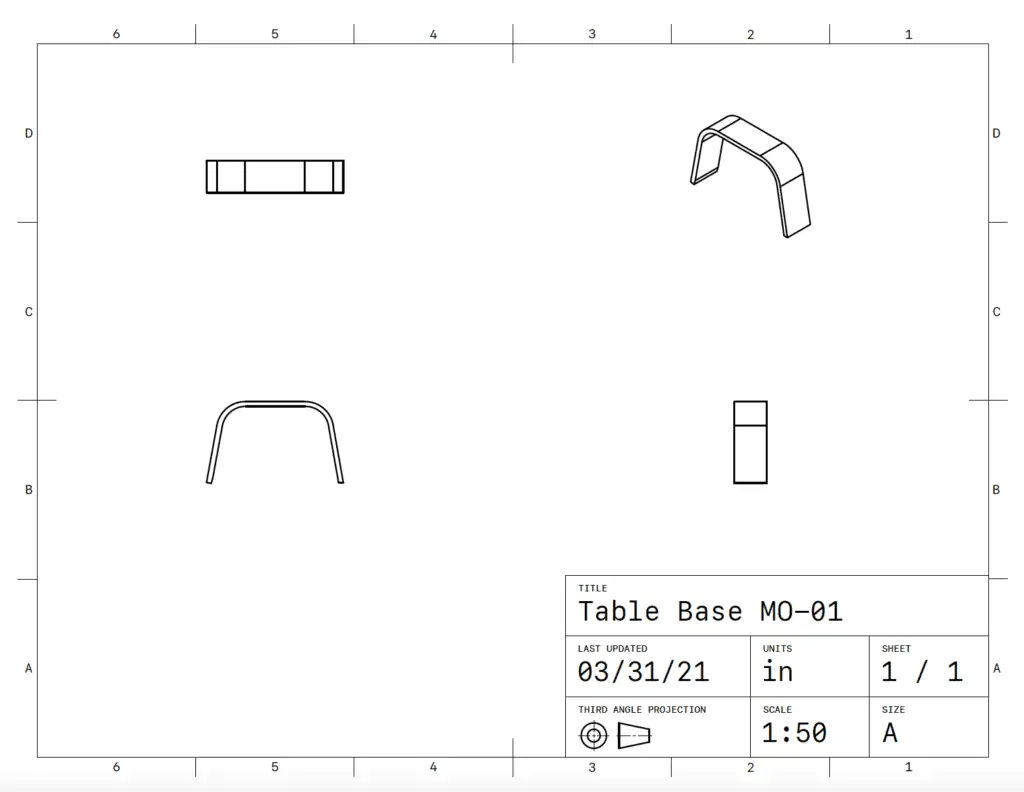 If you are interested in learning more about Shapr3D or seeing their pricing structure, you can find out more by clicking here.
Other 3-D Softwares I Tested
Before deciding to make the purchase with Shapr3D they were several other software's that I tried to work but without much success. As I have a full access Adobe account I tried Photoshop 3-D and Adobe Dimension. Abode is an excellent software provider, and they have many of the programs that I really like, but I did not like their 3D programs.
Another program I tried was the free open source Blender program. Blender also has a lot of great online tutorials on YouTube, but I found working with Blender on a Mac Laptop was clumsy and difficult.
Here are the Reason I did not Choose Adode 3D, Abode Dimension or Blender as my 3D program:
Here are my reasons I decided not to choose the Adobe or blender programs.
Why We Did Not Choose Adobe Photoshop 3D or Adobe Dimension
Hard to Use – My biggest complaint was it was hard to use Abode 3D. I personally found it quite hard to learn. Maybe I am just not experienced enough or not technical enough, but they were times when I became very overwhelmed.
Not Easy On Mac Pro Laptop – I am an Apple user and a Mac Pro laptop. My laptop has plenty of space on it and is a good laptop, but I normally do not use an external mouse. I did plug in an external mouse to try to use with 3-D, but I found it hard and almost clumsy to use.
Confusing Shortcuts – One of the big problems in using 3-D software on an Apple Mac or Windows computer is that the shortcuts for each of the computers are not the same. So many times, I would watch a YouTube video, and I will try to figure out exactly what the shortcut would be for my Apple Mac Pro. This made it really hard for me to work with the Adobe programs and self-learn them online.
Abode Dimensions Missing Functions – The Adobe Dimensions program is actually quite easy to use, but it lacks many basic functions to work for what we needed it for. I wanted a 3-D program to create some products from beginning to the end and then have the manufacturing drawings. Adobe dimensions are more for laying out a packaging design. As Adobe Dimension has many finishes, we will use it together with Shapr3D for some of our design work.
Adobe – Now I need to be completely fair to Adobe because Adobe is not really a 3-D software. Photoshop is a great program, but its main function is not 3-D. Adobe dimension is also a great program, but its main function is really not to design 3-D objects from scratch. Both of them are excellent programs that could be used together with Shapr3D if you if export your files in the OBJ format.
Why I Did Not Choose Blender:
Cumbersome – I also found Blender to be a cumbersome program. Especially if you are a non-techie and start to learn 3-D Modeling, it is just a complicated and long learning process.
Hard to Do on Mac Pro Laptop – I also found the Blender software quite difficult to use on my Mac Pro laptop. Not because I didn't have enough space on my computer, but because so many functions and shortcuts are with a mouse and not a trackpad.
Huge Learning Curve – Any traditional 3-D software will have a huge learning curve. Blender is no exception to this. Someone who has done a lot of CAD or 3-D modeling may find it very easy to learn, but I personally found it quite difficult.
Geared Towards Game Industry – Blender has a lot of online tutorials, but most of them are for the games industry. I found it much easier to convert my learning over when someone is designing something similar to what I need than a character in a game.
Choosing a 3-D modeling program to self-learn will require that you have the right equipment, a 3-D program, the time to commit to learning the program, and a way to learn the program such as on YouTube or online learning. We choose to learn the Shapr3D program as we found they were an easier program for us to self-learn than others.
To discover more about the Shapr3D program, click here to go to their webpage. If you are interested to see how Mondoro can help you create, develop and manufacture great home decor and home furniture products, feel free to contact me, Anita. I am at my email by clicking here or becoming a part of our community and joining our newsletter by clicking here.
Related Questions
What Are the Abode Apps?
Adobe Desktop Apps included Creative Cloud, Acrobat, Photoshop, Dimension, Illustrator, Indesign, Incopy, Premier Pro, Premier Rush, Audition, Media Encoder, Prelude, After Effects, Aero, Lightroom, Bridge, Dreamweaver, Adobe XD and Animation.   These Adobe apps have a specific purpose and way of working together in the Adobe suite of 'desktop apps. 
You can discover more by reading What Are the Abode Apps? The Adobe Desktop Apps Explained in 8 Minutes by clicking here.
How Do I Change The Color Palette In Procreate?
The iPad Procreate app makes it very easy to add, delete, or move around colors on your color palettes. We really love the Procreate app because it is so easy to pick and organize trend colors for your designs. This is especially important for a designer who needs to have ready access to all their current trend colors.
You can learn more by reading How Do I Change The Color Palette In Procreate? Designing With Procreate By clicking here.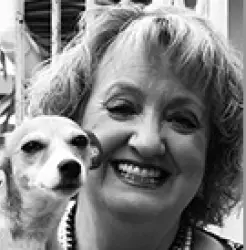 Latest posts by Anita Hummel
(see all)