There are many reasons to look towards manufacturing your products in Vietnam.  We have been creating, developing, and manufacturing home décor products in Vietnam for over ten years, so we know quite a bit about the product sourcing and manufacturing climate here.   
With the tariffs that countries like the United States have placed on China, Vietnam is one country that has become a clear winner in the trade war. One reason is that Vietnam has a relatively large, young, educated, and skilled population. The Vietnamese Government is also business-friendly, and the country continues to develop many excellent shipping ports.
Table of Contents
Vietnam: The Rising Star of Manufacturing – 8 Compelling Reasons to Consider
The global manufacturing landscape is ever-evolving, and in recent times, Vietnam has emerged as a powerhouse severely worth consideration.
With its strategic location, burgeoning infrastructure, and a workforce eager to propel it to the forefront, Vietnam offers many business opportunities worldwide. Whether you're a seasoned business owner or a budding entrepreneur, join us as we navigate the ins and outs of what makes Vietnam a sought-after manufacturing hub.
Here are some of the reasons we feel like manufacturing in Vietnam is a great choice.
No or Little U.S. Tariffs
One of the biggest reasons for the US and other buyers to consider Vietnam as a manufacturing base is the tariffs that the US has placed on China.   Vietnam presently has no tariffs imposed by the United States, but this can always change.  
Due to  U.S. tariffs that have been placed on many industries, including the home decor and home furnishing industry, Vietnam has been one of the major winners in the international sourcing supply chain trade war.  
Population
Vietnam's population is over 97 million.  This is larger than the neighboring countries of Thailand, Cambodia, or Laos.   This larger population will help them be able to sustain development for a more extended period of time.  
Here is some information on Vietnam:
With over 97 million people, Vietnam is the 15th most populated country globally.
Vietnam had a landmass size of just over 331,000 square kilometers (or about 128,500 square miles).
There is an average of 314 people per square kilometer in Vietnam.
It is the world's 65th country for overall landmass size.
Vietnam is the 46th most densely populated country on earth.
Young Workforce
Vietnam has a relatively young, educated workforce.  The median age in Vietnam is 32.5 years old. Compare this to China, 38.4 years old, or Japan, where the median age is 48.4 years old.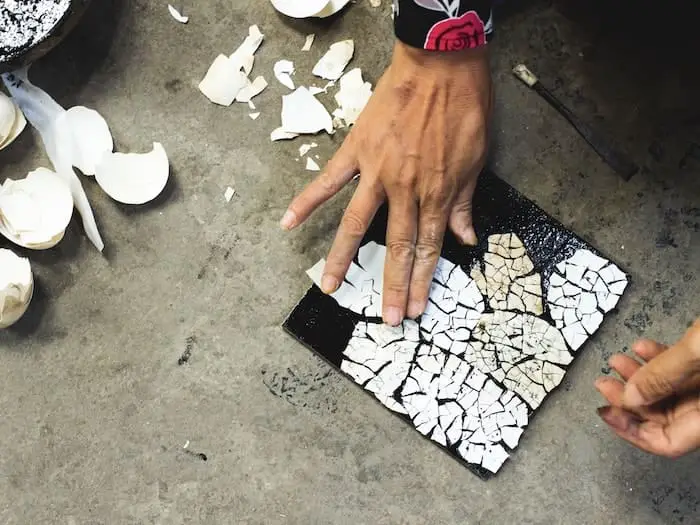 Educated Workforce
Vietnam has had a very successful literacy and education program. Presently in Vietnam, over 99% of the population between the ages of 15 to 35 are considered literate. This is comparable to the United States, which also has a literacy rate of 99%.
This does not mean that everyone in Vietnam has been to high school or even college. But it does mean that almost the entire population can read and write Vietnamese.
High-Skilled Workers With Skills
In my manufacturing furniture and home décor products, Vietnam offers a lot of unique skill sets that are not provided anyplace else, such as some of their lacquer, ceramics, and other kinds of other products. This means that this allows them to generate some unique designs and products in many industries.
Ease of Shipping
It is relatively easy to ship products out of Vietnam.  Vietnam has a long coastline and has quite a few major shipment ports.
Here are some things about exporting products from Vietnam:
All Major Forwarders and Shipping Companies are operating in Vietnam.
Vietnam has 44 seaports, with the major shipping ports in Hai Phong (Hanoi), Danang, Quy Nhon, and Ho Chi Minh. There are shipping ports in the north, south, and central Vietnam.
Internet Access and Use
Most Vietnamese know how to use the internet. The Internet is widely used and available in Vietnam.
Here are some statistics on internet access and use:
There are over 68 million internet users in Vietnam. This continues to increase each year. 70% of the Vietnamese population is now using the internet.
Sixty-five million people in Vietnam are on some form of social media. This number continues to increase yearly, with about 67% of the population on a social media platform.
The mobile connection rate is 150% of the population. This means that many Vietnamese have two or three mobile connections, such as a computer, phone, or iPad.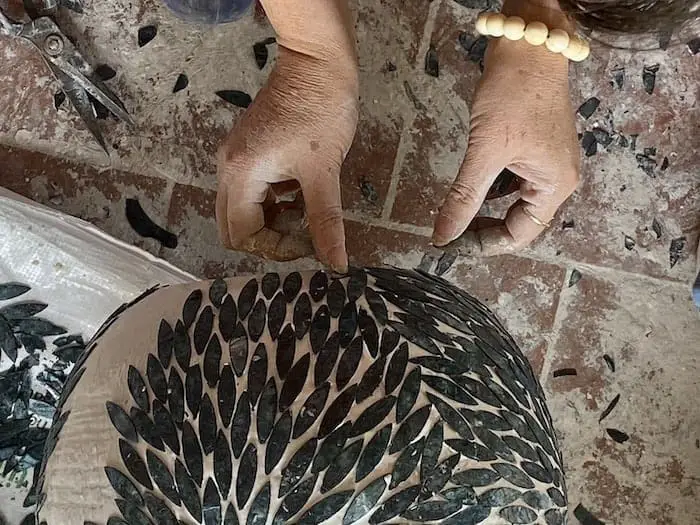 Government
When you come to Vietnam, you may be surprised that you are in a socialist country. The reason is that for a country that was not open to the Western world for many years, Vietnam feels relatively free.
This freedom is felt especially if you are coming from having worked in China for many years.
Here are some of the things you will notice:
International and local press is available – You can get international news programs like CNN and other International programs right into your home. Do not be surprised if you go to a local Vietnamese beauty shop and find they have CNN running in the background.
Facebook Instagram is used widely – Vietnamese love Facebook, Instagram, and other Western social media. They are using programs as What's Ap. Unlike China, with long-blocked Western social media accounts, the Vietnamese are widely engaged in these international social media platforms.
All Google Products – I use Google Drive a lot, and sometimes, when traveling to China, I find it hard to get on Gmail or even Google Drive. In Vietnam, Google products are widely used.
Religious Freedoms – In the last few years, Vietnam has embraced religion, including religious freedom. They have allowed many international and other churches to come to Vietnam. On a Sunday morning, you may walk past a Catholic church and find the church packed with people worshipping. This is, of course, very different from China.
With the US-China Trade war and the uncertainty surrounding the trade war, many are now looking to find product sources in Vietnam. We have been exporting from Vietnam for over 15 years, so we understand the pros and cons of sourcing products from Vietnam.
Through all our years of experience in Vietnam, we continue to feel that Vietnam is a very viable and excellent place to source and produce an array of products.
Find out more about how Mondoro can help you create, develop, and manufacture excellent home decor and furniture products – don't hesitate to contact me, Anita. Check out my email by clicking here or become a part of our community and join our newsletter by clicking here.
Mondoro gives out a FREE Lookbook to anyone interested. You can receive a copy of our latest Lookbook by clicking here.
Listen to our Podcast called Global Trade Gal. You can find it on all major podcast platforms. Try out listening to one of our podcasts by clicking here. 
Subscribe to our Mondoro Company Limited YouTube Channel with great videos and information by clicking here.
Related Questions
What Are Some Tips To Manufacture Products Out of Vietnam?
Vietnam is a great place to manufacture many products, but there may be many reasons why Vietnam cannot produce all your home decor manufacturing needs. There can be challenges in finding both a qualified factory and a good agent. You also need to understand the types and kinds of products that Vietnam is good at and not give them the wrong kind of products to manufacture. A potential customer may need to work hard to get a factory's attention, as many people want to move their manufacturing to Vietnam.
You can find out some more tips about exporting, especially home decor products out of Vietnam by our blog 10 Tips to Manufacturing Home Décor Products in Vietnam by clicking here.
What Are Some Great Vietnamese Home Decor Finishes?
Vietnam offers many techniques, materials, and finishes that we love. Some of our favorites include Vietnamese lacquer, mother of pearl, eggshell, and faux paper finishes. We also do some unique woven rattan and linen techniques. Both spun bamboo, water hyacinth, and seagrass are some great natural looks. Vietnam also offers some amazing ceramic finishes and techniques. And they have thriving outdoor furniture and accessories products in some interesting finishes and techniques.
You can find out more about the different finishes that Vietnam offers for your home decor and home furniture product sourcing needs by reading our blog 10 Great Vietnamese Home Décor Product Finishes and Techniques We Love by clicking here.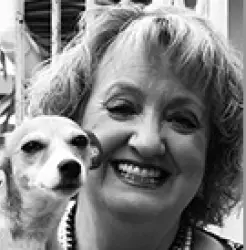 Latest posts by Anita Hummel
(see all)