The first impression is often the most lasting, which applies to personal interactions and your home. The entrance to your home serves as the initial touchpoint for guests, an introduction to your abode's ambiance, style, and character.
Not only does the entrance offer a glimpse of your taste, but it also sets the stage for what's inside. Therefore, you should strive to make your entrance inviting and engaging. Read on for a breakdown of various accessories you can use to style your entrance and how they contribute to the overall aesthetics.
Table of Contents
Elevate Your Home's First Impression: Entrancing Home Decor Ideas For Your Entrance
The entryway to your home serves as more than just a transitional area—it's a stage where the entire vibe of your home is set. A carefully curated entrance can be a prologue to your home's 'story,' offering visitors a glimpse of what they can expect.
It's also an opportunity to make a strong design statement that complements the rest of your home's interior. Hence, paying attention to this space is not a matter of luxury but a necessity for anyone serious about home design.
While some may underestimate the impact of a well-designed entrance, it holds immense power in shaping visitors' perceptions of your home. Consider it a book cover: it should intrigue enough to invite a deeper look.
Your entrance can mirror the aesthetic you have maintained throughout the home or serve as a contrast, offering a delightful surprise for your guests. Either way, it becomes an essential part of the home narrative, setting the stage for what's inside.
Creating an engaging and welcoming entrance doesn't have to be daunting. You can turn an otherwise mundane space into an attractive and functional area with just a few key pieces—a tasteful console table, an inviting bench, or a captivating piece of art.
These elements offer aesthetic appeal and practical solutions, such as extra storage or a spot for those last-minute outfit checks before heading out. When styled thoughtfully, your entrance can be transformed from a simple walk-through area into a memorable, impactful space that genuinely resonates with your style.
Why Is Your Entrance So Important?
The entrance to your home isn't merely a functional space where you hang your coat or drop off your keys. Instead, consider it the "cover page" of your home story. It's where style meets function, and it sets the mood for the rest of the house.
While the temptation to focus primarily on the living room or bedroom is strong, dedicating time and creativity to your entrance can yield excellent results.
Read on as we explore some ways to make your entrance unique,
Accent Furniture: Not Just For Show
Accent furniture can make or break your entrance. Pieces like a chic console table, an ornate stand, a cabinet, or even a tiny settee can be functional while adding a layer of style.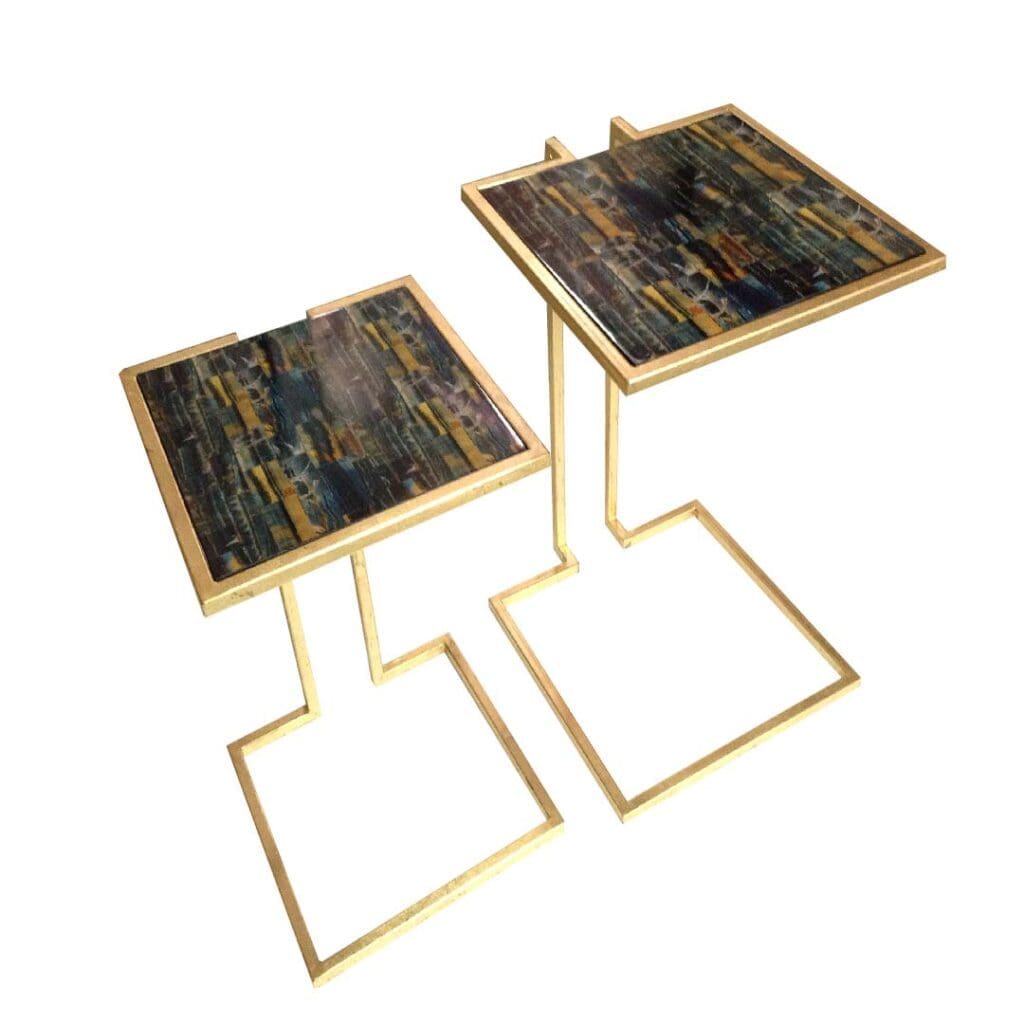 Console Tables: Ideal for small to medium-sized entrances, a console table can act as a focal point. Use it to display a bouquet of fresh flowers, a decorative lamp, or a collection of photo frames.

Benches And Settees: If your entrance has more space, a small bench or settee can offer guests a spot to sit and remove their shoes. You can even add storage baskets underneath for extra functionality.
Trays: Organize With Style
Trays are versatile decor elements that bring both aesthetic and functional dimensions. You can place a stylish tray on your console table or bench to organize keys, mail, or other items.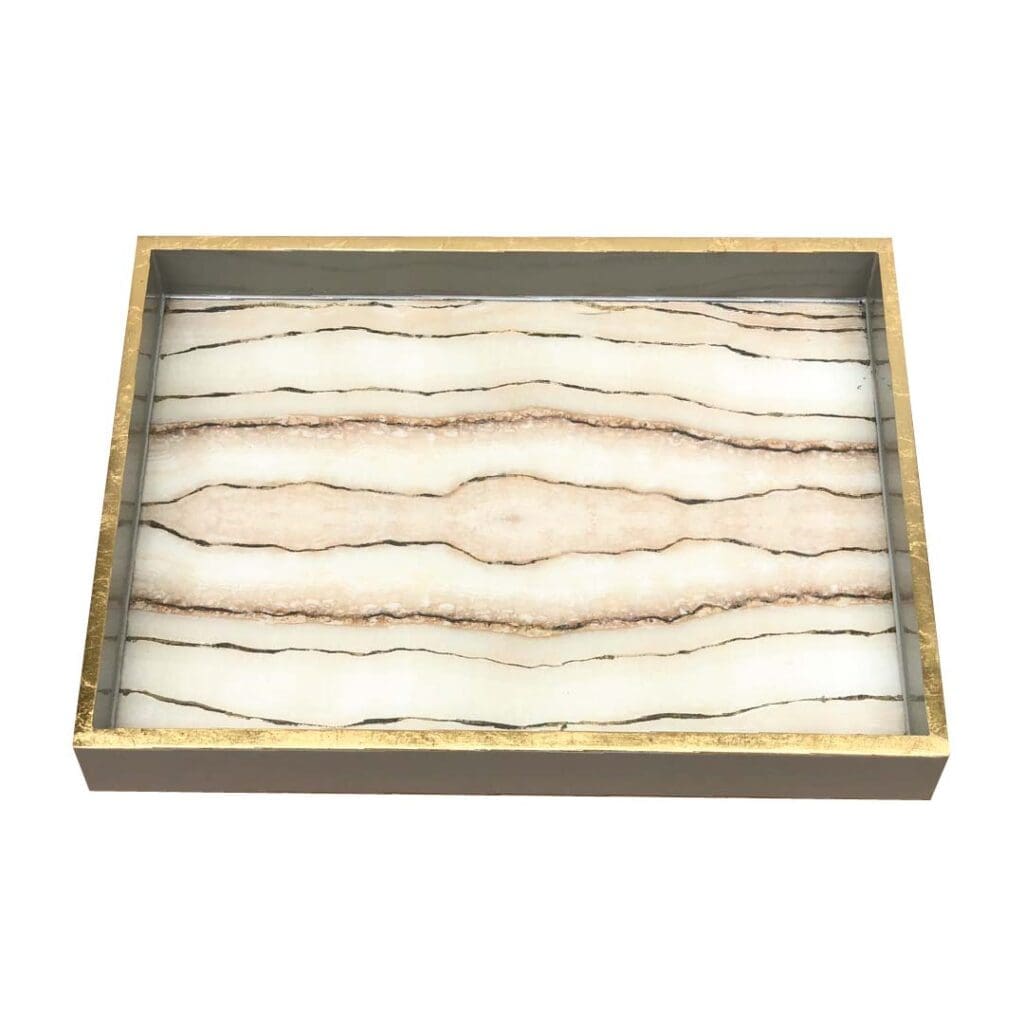 Gold and Silver Leaf Trays: For a modern look, go for lacquer trays like gold or silver. They reflect light and can add a touch of glam to your entrance.

Woven Trays: Woven trays can be an excellent choice if you prefer a more rustic or farmhouse style.
A set of decorative boxes can add visual interest while offering functional storage space.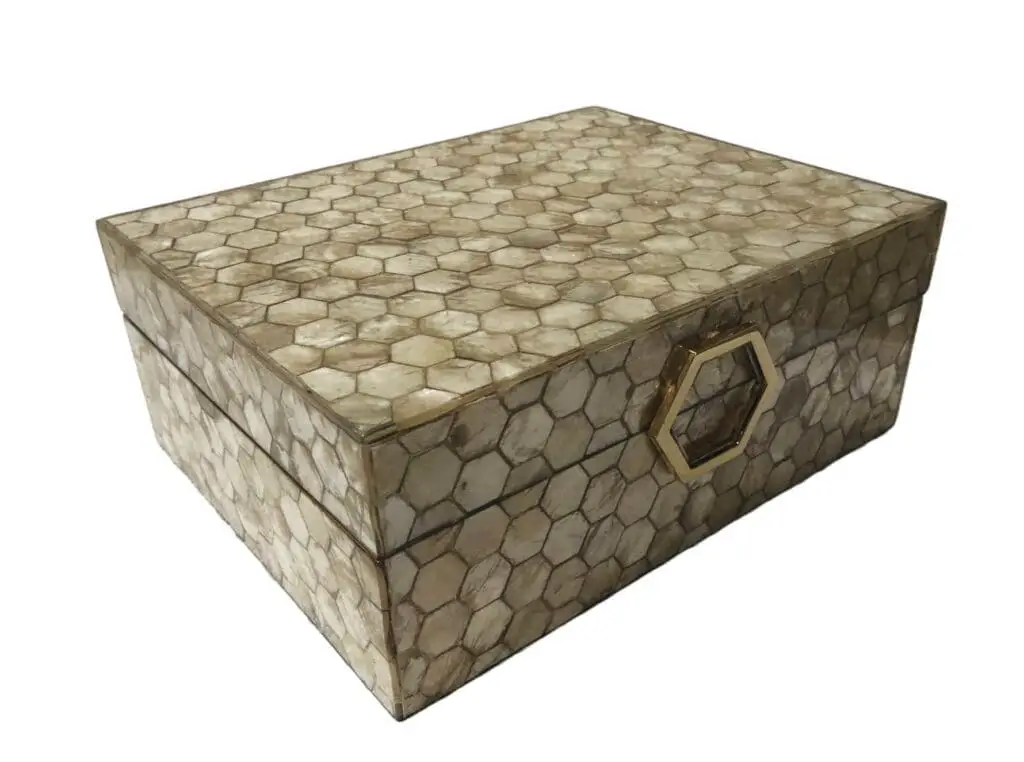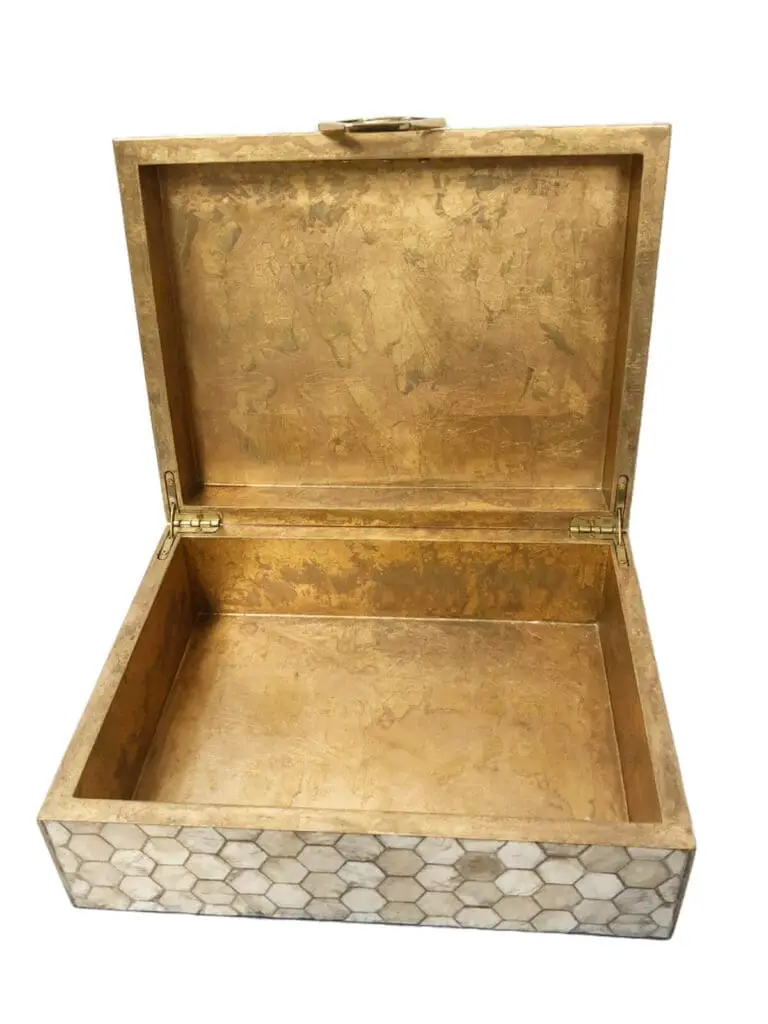 Jewelry Boxes: Add a small, velvety jewelry box for a luxurious touch. Not only does it serve as a stylish accessory, but it can also be a convenient spot to drop your jewelry as you enter the house.

Decorative Boxes: A decorative box can add a touch of historical elegance. Use it to store keys or other small items to keep your entrance clutter-free.
Mirrors: Reflect Your Style
Mirrors aren't just practical additions; they can make your entrance look bigger and brighter. They reflect light and add depth, making them perfect for smaller spaces.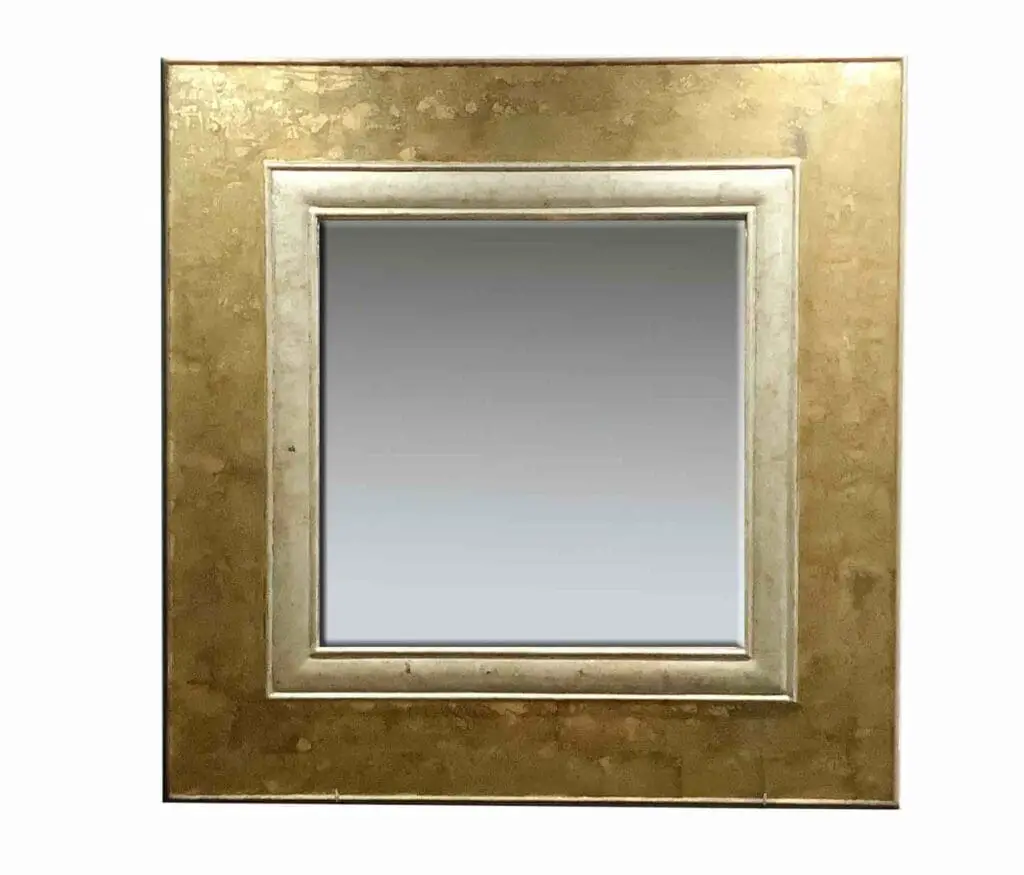 Full-length Mirror: A full-length mirror allows for that final outfit check before you head out or as you arrive home.

Ornate Mirrors: Choose a mirror with an intricate frame to make it a piece of art in its own right.
Lamps: Light The Way
Good lighting is crucial for setting the right mood. A well-chosen lamp can do wonders for your entrance.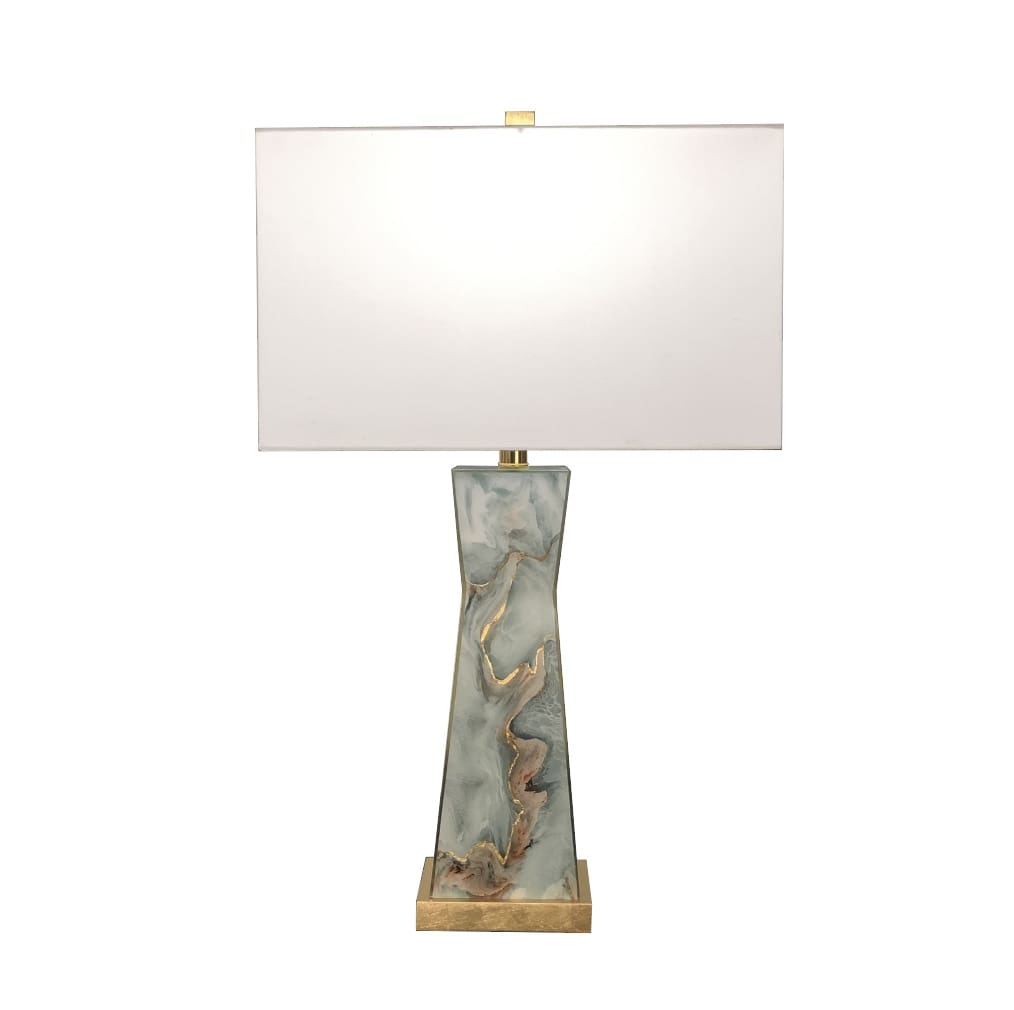 Table Lamps: A small table lamp on a console table can add a soft glow, making the space warm and inviting.

Floor Lamps: If you have more space, a floor lamp can serve as a light source and a statement piece.
Other Accessories: The Finishing Touches
You can't underestimate the power of small accessories like vases, sculptures, or art pieces.
Artwork: A beautiful painting or a set of framed photos can make your entrance memorable.

Plants: Small indoor plants can add a burst of life and color.
The Significance Of A Well-Decorated Entrance
Your entrance is more than just a pathway into your home; it previews what's to come. By thoughtfully decorating this space with a mix of functional and ornamental pieces, you're rolling out the red carpet for your guests, inviting them into a unique home.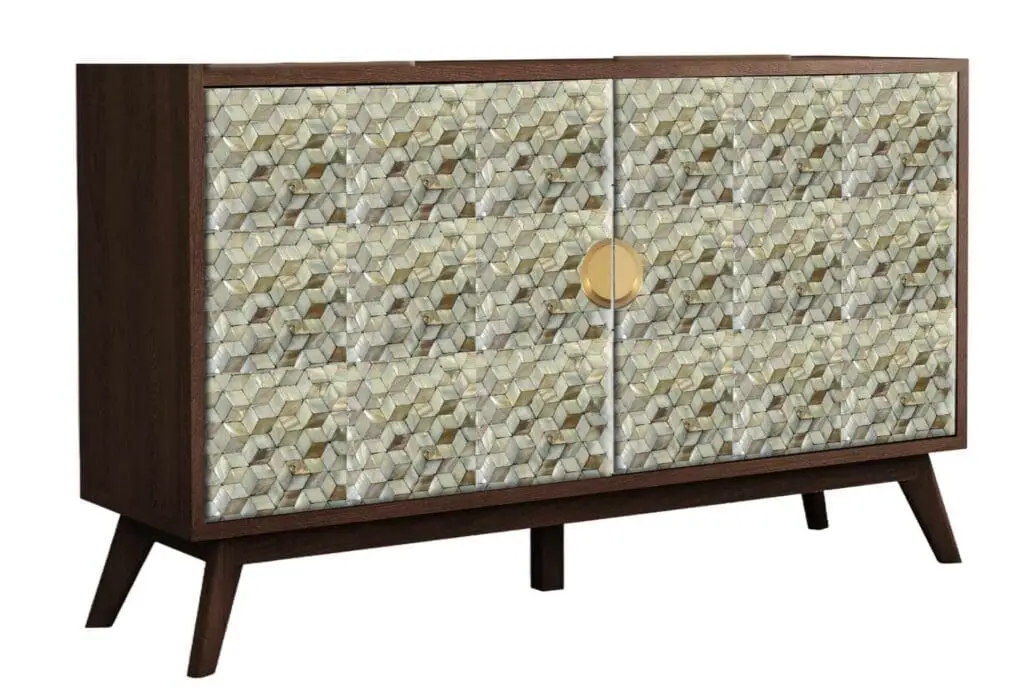 In this home decor journey, your entrance is the prologue, setting the tone for the following chapters. Make it captivating, functional, and a true reflection of your style. After all, as they say, "The first impression is the last impression," and your entrance is that all-important first impression of your home.
If you are interested in seeing how Mondoro can help you with your handmade home decor products – we would love to talk to you about how we can help you.
Find out more about how Mondoro can help you create, develop, and manufacture excellent home decor and furniture products – don't hesitate to contact me, Anita. Check out my email by clicking here or become a part of our community and join our newsletter by clicking here.
Mondoro gives out a FREE Lookbook to anyone interested. You can receive a copy of our latest Lookbook by clicking here.
Listen to our Podcast called Global Trade Gal. You can find it on all major podcast platforms. Try out listening to one of our podcasts by clicking here. 
Subscribe to our Mondoro Company Limited YouTube Channel with great videos and information by clicking here.
Related Content
The Tre Natural Color Trend for Home Decor and Home Furniture
Tre means bamboo. But it also helps to symbolize the strength and ability to be resilient. The Tre trend concerns nature as part of your life and home. The Tre natural color palette has a lot of lush green tones. The Tre trend can be used with other home decor and furniture trends.
You can discover more by reading The Tre Natural Color Trend for Home Decor and Home Furniture by clicking here.
Can Cane Furniture Be Left Outside?
Cane furniture is not outdoor weather-resistant; manufacturers produce outdoor weather-resistant furniture from synthetic, not natural, cane materials. Throughout history, cane furniture was in outdoor settings in many parts of the world; during that time, there was no genuinely outdoor weather-resistant furniture.
You can learn more by reading Can Cane Furniture Be Left Outside? by clicking here.
What Is The Difference Between Rattan, Wicker, And Cane Furniture?
Rattan is a type of palm or vine that grows in the jungles of Southeast Asia. Rattan refers to a kind of natural material. Wicker is a type of weave using rattan materials. Cane also refers to a type of weave that is usually woven using rattan material.
You can learn more by reading our blog What Is The Difference Between Rattan, Wicker, And Cane Furniture? by clicking here.