I recently came across an excellent company that can help exporters like myself based in Asia. In fact, I wish I had known about this company years ago.
Velotrade is a Hong Kong-based company that has offices throughout Asia. Their main focus is to help exporters finance and discount orders from large and smaller companies based throughout the world. Their system and process are quite easy to use, and we have found them to be an excellent resource.
Table of Contents
As a disclaimer, I use Velotrade, but I am not getting any special favors by writing this blog or review of Velotrade. This blog is about my own views and experiences with the Velotrade platform.
What is Velotrade?
Velotrade is a financing company That will buy your invoices for a certain percentage and gives you 80% of the invoice amount after shipment and the rest once the bill has been paid. This kind of service is beneficial for manufacturers as it can help you better manage your finances.
On their website, Velotrade defines what they do as follows:
6 Services Velotrade Offers (Review Of Services)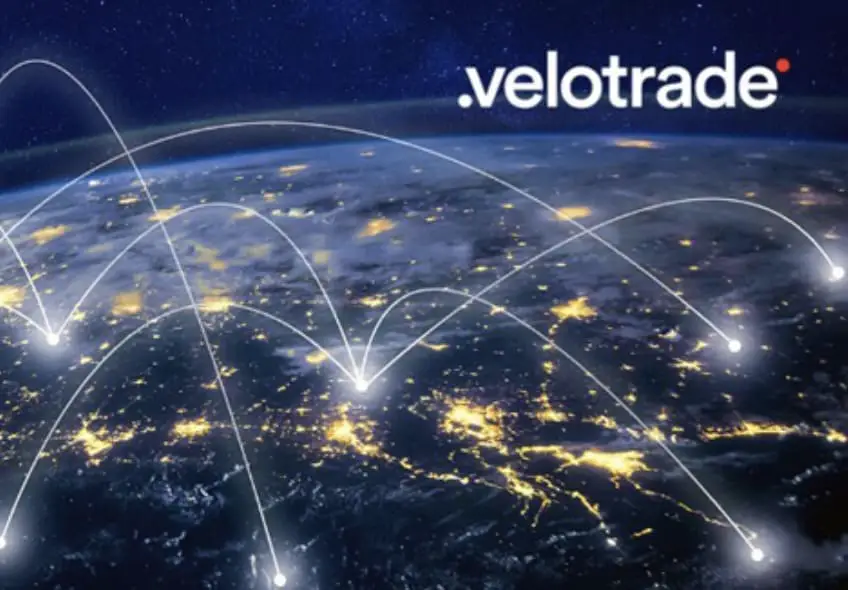 Below are 6 points that Velotrade lists on their website as to why people should work with them. I will review each of these 6 points and let you know my own experience with them as I have worked with Velotrade.
Fund only the invoices you want – TRUE – I have found this true. Many other factoring or finance companies have an all-or-nothing approach; they want you to finance all with them or not finance anything. But I have found Velotrade to be quite the opposite- they will allow you to invest exactly what you want to finance, and they do not force you to finance all your invoices with them. I really like and appreciate this flexibility.
No minimums, no hidden fees – TRUE – Like many people, one of my major concerns was how much this will actually cost us and will the cost be worth it. I was worried about a bunch of hidden fees I would get stuck with and had no idea about. I have found all their fees to not only be reasonable but also to be very straightforward.
Advance is generally distributed within hours – NOT HOURS BUT A DAY – I usually get my money within a few days. I do not call it hours, but on average, about a day to about a day and a half, which is extremely fast when it comes to financing orders like this.
Online transaction management – TRUE – I really liked it once I learned about their online system. For us, working with Velotrade has been quite seamless, easy, and fast. Understanding a new system will take a bit of time, but once you know it and have it set up, it is pretty easy to learn and navigate.
No hard sell for other services – TRUE – So far, everyone I have worked with has been highly professional and has not tried to sell me or pressure me into buying something else. I have really appreciated this aspect of working with Velotrade.
Facility available as long as you like – TRUE – We have found no limit on financing with them. Again, we appreciate this since in business, and when you are manufacturing and exporting, you need to depend on the cash flow and a service like Velotrade.
Velotrade – Our Personal Experience And Review
When I first heard about Velotrade for one of my customers, I was hesitant as to whether or not we should actually use their services. I was not sure if it was worth the added expense we would have to incur. I was also concerned that the entire process would be quite difficult and would take up a lot of our time without results.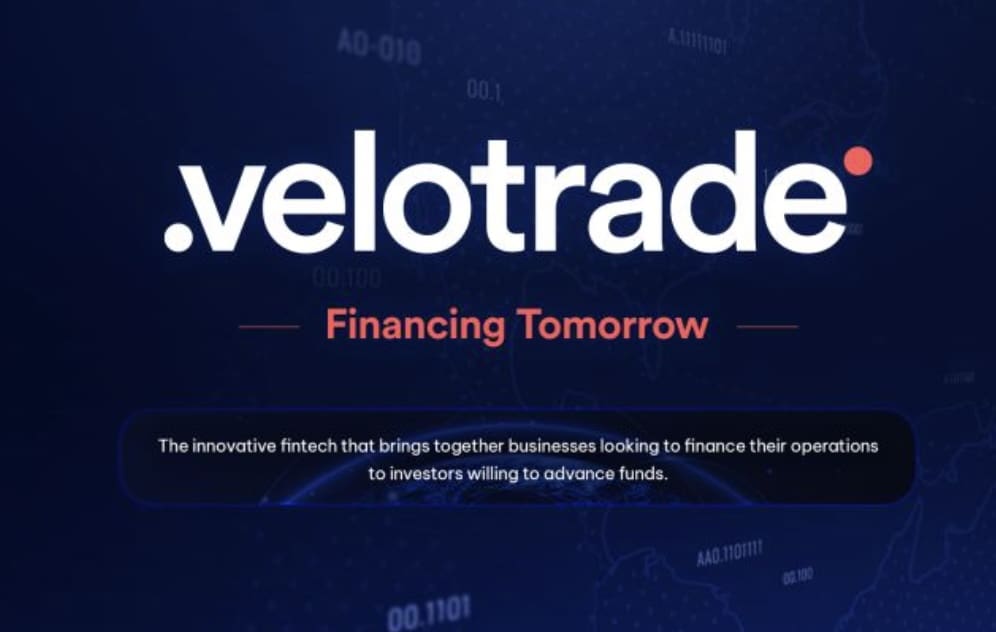 In fact, before I even started working with Velotrade, I contacted a good friend of mine who is based in Hong Kong and has done a lot of financing. I asked him if he knew Veltorade and had any thoughts on them. He told me he did not know them, but they sounded like excellent company and wanted their contacts, which I gave him.
I have to say that I was very pleasantly surprised by Velotrade. I was at first a skeptic, but now I can see that they are an excellent company for Asian-based manufacturers to work with.
Here are some things that I have discovered through my experience in working with Velotrade:
Extremely Professional – With all my interactions with Veltotrade, I have found them to be highly professional. I was immediately assigned a rep in Vietnam named Hoang. Hoang was excellent and capable. He walked me through the entire process of Velotrade what they do, and how they do it. He did not try to oversell their services; I found him to be extremely honest and forthright.
Essential Documents – Velotrade will ask you for a lot of documents. I would consider most of these fundamental business documents, but gathering all they need may take a bit of time. Even though there were many documents like banking, audits, shareholders, past invoices, etc., gathering them all took us a bit of time. Be prepared to have to gather and organize your business documents.
Ease of Use – I was also quite concerned about how difficult it would be to use their platform. But I have to say that their platform has been straightforward to use. Once I understood what needed to be upload, how it needed to be uploaded, it does not take us more than 5 or 10 minutes to prepare all the documents they need to finance an invoice.
Quick Turn Around Time – Each time we upload an invoice, it goes into an auction. An auction is where Velotrade will say whether or not they will finance the invoice. We have found this approval and process also to be quite easy. Most of our approvals are pretty automatic and quick.
Ease of Payments – Once I have set up my own bank account with the Velotrade system, transferring the money from one account to the next is effortless. I am not sure if this is because we have a Hong Kong bank account, and their bank is also a Hong Kong account, but we have found it quite easy.
Communication – I have appreciated their communication. If money comes in, I get an email about the money. If money is transferred to my account, I will also get an email. I have appreciated not having to log in to check this all manually, but to get automatic notices from their system.
Active Reps – Our rep Hoang with Velotrade has been extremely active. If he sees a problem, he will call me. I have found him to be on top of all the payments. He will remind us if something is behind payment or if there is something we need to do. I have really appreciated this kind of customer service.
If you were looking for a company to help finance your export invoices in Asia, I would highly recommend Velotrade. I have found Velotrade to be a very good company to work with. You can find out more about them and their services by visiting their website or by clicking here.
Find out more about how Mondoro can help you create, develop, and manufacture excellent home decor and furniture products – don't hesitate to contact me, Anita. Check out my email by clicking here or become a part of our community and join our newsletter by clicking here.
Mondoro gives out a FREE Lookbook to anyone interested. You can receive a copy of our latest Lookbook by clicking here.
Listen to our Podcast called Global Trade Gal. You can find it on all major podcast platforms. Try out listening to one of our podcasts by clicking here. 
Subscribe to our Mondoro Company Limited YouTube Channel with great videos and information by clicking here.
Related Questions
How Do I Find an Overseas Manufacturer to Produce my Product Ideas?
Though it is not easy to find reliable overseas manufacturers, there are some basic steps you can take to find a dependable supplier. Th The process to find a dependable manufacturer can include things as finding a buying agent, attending industry trade shows, doing some online search, talking to some trade organizations, and getting a referral from someone in your industry.
To learn more about how to find a manufacturer to produce your product ideas, you can read our blog on How Do I Find an Overseas Manufacturer to Produce my Product Ideas? by clicking here.
What Is The DUPRO During the Production Product Inspection?
The DUPRO Inspection is a product inspection conducted during the manufacturing phase of production. The DUPRO is also known as during the production inspection. Its main purpose is to find any errors during the product's manufacturing phase. Most manufacturing errors are more accessible to fix during the production process instead of when goods are completed.
To find out more, you can read DUPRO, During the Production Product Inspection Guide by clicking here.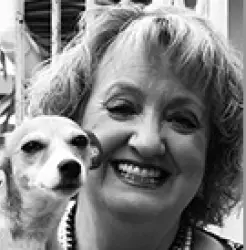 Latest posts by Anita Hummel
(see all)