Many suppliers in Asia now also have ETL certification and not just UL certification. It can be confusing whether an ETL and UL mark on a product is the same safety standard.
The ETL and UL listed certifications are essentially the same safety mark as they must adhere to the same safety standard, product testing, and other requirements. In the United States, both ETL and UL must pass the requirements as set by the National Recognized Testing Laboratory (NRTL).
UL will certify and mark the products for product testing and safety; UL also helps set some safety standards. ETL can also certify and mark the same products for testing and safety. ETL and UL have essentially the same requirements to list and mark a product so their marks have the exact same standard.
ETL and UL Listed Standards Both Help Ensure Safety
Both ETL and UL listed standards are about product safety. The ETL and UL listed standards help ensure that manufacturers use components, products, and manufacturing procedures that are safe and adhere to the correct product and safety standard. For example, when we manufacture a table lamp with UL certification, UL will check the lamp and all of the components that are used on the lamp, such as the socket, cord, and plug. All of these lamp parts need to have their own certification and mark.
Standards such as ETL and UL are not legally required in any industry, but having the standards are financially encouraged. In fact, many product insurance companies will not insure your electrical or lamp products unless you can show they have a standard or listed mark. Most major retailers will refuse to sell any electrical product unless they have some certification.
Both UL and ETL standards are actually standards about the safety of the product you are purchasing. This is why even though the certifications and marks are not a legal requirement, they are an industry standard for electrical products, including a standard in the home decor and home furnishing industry.
In the United States, the regulation of products' safety in the US market is regulated by the Occupational Safety and Health Administration (OSHA) and the National Recognized Testing Laboratory (NRTL). The NRTL functions as an independent laboratory whose main function is to test products' safety and their components. Both ETL and UL must adhere to the requirements as set by NRTL.
ETL VS UL Listings
The NRTL's purpose is to provide an independent evaluation, testing, and certification for any electrical, gas, or oil-fired product. Therefore, both UL and ETL listed marks and safety standards are recognized by the NRTL; they are essentially the same NRTL standard. Whether you are buying an ETL listed product or a UL listed product they both need to have the recognition of the NRTL.
There may be some reasons why manufacturers may choose an ETL standard over a UL standard. One of the reasons is the cost consideration; the ETL standard is known to be less expensive than a UL standard.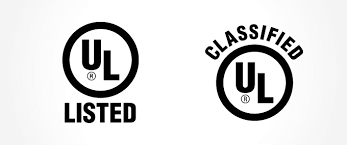 About UL Listed Certifications and UL Mark
There is no doubt that UL-listed certifications are the most widely recognized standard in the United States and some other parts of the world. UL stands for Underwriters Laboratories that is based out of Northbrook, Illinois, USA.
Underwriters Laboratories (UL) is a non-profit organization that is funded by the fees it charges manufacturers. Though it is a profitable business, as a non-profit organization, the profit is filtered back into the business. This is because safety, not profit, is the Underwriters Laboratories (UL) company's end goal.
UL's worldwide reach is extensive. They have customers in 102 countries, and over 20 billion UL marks appear on different products. Worldwide Underwriters Laboratories (UL) hires over 14,000 people. Their safety standards reach over 1.5 billion consumers in Asia, Europe, and North America.
Chicago World's Fair 1890 and UL
Underwriters Laboratories is a global safety science company that is the oldest and largest independent testing laboratory in the United States. It was founded in 1894 by William Henry Merrill, Jr. In fact, the start of Underwriters Laboratories can be traced back to the World's Fair held in Chicago in 1890.
At the time of the 1890 World's Fair, William Henry Merrill, Jr, a graduate of the MIT electrical engineering program, was working with the Boston Board of Fire Underwriters to look for any fire risks with the construction taking place at the Chicago World's Fairgrounds. At the fairgrounds, he started to meet with many insurance underwriters that were concerneda about the fire risks associated with the construction.
Merrill proposed to the insurance underwriters that they create an electrical testing laboratory to help mitigate and access the fire risk and other risks. The insurance companies agreed and both Western Insurance and the Chicago Underwriters Association gave Merrill funding to start up what was to become the Underwriters' Electrical Bureau.
Eventually, the Underwriters' Electrical Bureau became the Underwriters Laboratories with their headquarters in Illinois. In 1903 Underwriters Laboratories or UL established its first set of safety standards of tin-clad fire doors as a building fire code safety standard.
Since this very beginning, UL has been about safety standards; setting safety standards continues to be their main focus. UL creates the safety standards and performs tests on the products to ensure they are up to the standard. UL has developed more than 1,500 different safety standards approved for use in the United States and Canada.

About ETL Listed Certifications and ETL Mark
The ETL listed certification is part of the Intertek Group; many times, the mark is also called Intertek ETL. ETL is a testing and certification division of Intertek Testing Laboratories that is based out of the UK. In 1988 Inchcape purchased ETL, and in 1996 both companies became part of the Intertek Group. Intertek has offices in almost every state in the United States.
Like the UL Mark, the ETL mark demonstrates compliance to the widely accepted product safety requirements for a product for testing and inspection standards set by the NRTL (National Recognized Testing Laboratory). ETL does not create its own standards, but ETL ensures an ETL-listed product is up to a standard.
Many major US retailers and customers widely accept the ETL certification. In fact, you may find the ETL mark on everything from your Apple Computer products to some electrical appliance you purchase at a major retailer as Target.
Thomas Edison and ETL
The ETL certification was started by Thomas Edison when he founded the Electrical Testing Labs (ETL) in 1896. Thomas Edison's vision was to have a testing lab that would assure consumers about a product's performance and safety.
Thomas Edison was a great believer in rigorously testing a product before it became available to consumers. He was known to have tested his lightbulb invention rigorously before it became available. This is one reason why Thomas Edison's name is synonymous with quality.
Thomas Edison was fanatical about testing the safety of his products. His testing practices helped pave the way for the safety standards in the world's electric and power industry. In fact, Thomas Edison is considered by many to be the main innovator who showed the world the importance of rigorous product testing. The ETL label is backed by over 125 years of product testing.
So when it comes to which product mark is better, the truth is that both the UL and ETL mark is essentially the same. They both have a long history and are both from well-established companies that have, for many years, been testing a product's safety. If you are purchasing a product with an ETL Mark or UL Mark, you are essentially purchasing the product with the same safety standard.
If you are interested to find out more about ETL and UL Listed Lamps and Lighting and how Mondoro can help you create, develop and manufacture great home decor and home furniture products, feel free to contact me, Anita. at my email by clicking here or become a part of our community and join our newsletter by clicking here.
Related Questions
What Is The Difference Between LED, CFL, and Incandescent Light Bulbs?
Incandescent Light Bulb is the light bulb that most of us call a standard lightbulb or the lightbulb Edison invented. CFL is also known as a Compact Fluorescent lightbulb, and as the name implies, a compact bulb fluorescent light bulb. LED is a light bulb that uses light-emitting diodes.
You can discover more by reading What Is The Difference Between LED, CFL, and Incandescent Light Bulbs? by clicking here.
What is the Standard Light Bulb Base?
The standard light bulb base is E-26.  The E-26 light bulb base must use an E-26 socket; you will find an E-26 socket on many table and floor lamps sold in the United States.  The E-26 socket is also known as the standard socket. Besides the E-26 lamp holder socket, the other significant U.S. lamp holder socket types are E-12, E-19 and E-39.
You can learn more by reading What is the Standard Light Bulb Base? Different E -Socket Types by clicking here.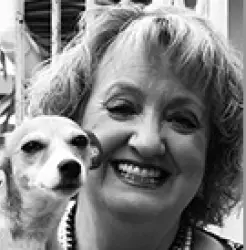 Latest posts by Anita Hummel
(see all)