The biggest hurdle they have in looking to import products from overseas is finding the right overseas manufacturer to produce their products or their product ideas. It is not always easy to find a reliable overseas manufacturer that will consistently give you on-time deliveries and quality products that you can sell.
To find a reliable overseas manufacturer to produce your product ideas, here are some basic steps you can take 1) Find a reliable agent to help you find manufacturers, 2) attend trade shows in your industry, 3) research online, 4) talk to trade organization and 5) try to get a referral from someone in your industry.
Finding a trustworthy supplier to manufacture your products overseas is not always easy. There are many common sourcing mistakes that many people make as they are trying to source new products. To help you not make these mistakes, check out our blog called 6 Common Product Sourcing or Product Procurement Errors, What You Need to Know.
Here are some ways you can find a reliable supplier to manufacture your products overseas:
Find a Buying Agent Who Knows Your Industry
A buying agent who lives and works where you are looking to manufacture can be an invaluable asset. An outstanding agent can help give you some great insights into the country you are looking to buy from and the factories that can or cannot produce your products. A good buying agent can help you save time, money, and effort. Here are a few things you should look for in a buying agent:
Knows Your Industry – Find an agent that knows your industry. They should have many contacts from the manufacturers and fully understand the products you want to source or manufacture.

Some agents will say they can find you anything. I would look for an agent with good contacts and relationships within the industry and with the manufacturers so that you can produce your product. This relationship and knowledge will be precious. For example, an agent that is now primarily sourcing and exporting shoes may not know much about bicycles and vice versa.

Has Local Knowledge – The buying agent should also have some local knowledge. To have this knowledge, they should live and work in the country you are buying from or have a hands-on team in the country you are looking to purchase from. This is very important as it will help you get some excellent local manufacturing insights.

Be Quality Focused – You will want to have an agent who can understand your quality requirements. This is another reason having an agent that knows your industry is so important. As a minimum, for example, if you are looking to export wooden toys, they should know the rules, regulations, laws and compliance issues, and quality standards to export wooden toys to your country.
If you are starting to export or source products overseas, I would not suggest buying directly from a manufacturer. Some people want to do this as they think they will get a better price. This is not always the case. A good buying agent will also help save you money, time, and headaches.
Attend Trade Shows
Most countries will have trade shows where manufacturers and others will show their products. A good trade show can also show you what is already in the industry. You can learn a lot about your competition, plus what is new in your industry, by attending some trade shows.
I attend many trade shows, so I fully understand the value and purpose of trade shows, but I have also seen a decline in attendance at most trade shows. One reason is that people may not see the need for trade shows, with the internet has opened up everyone's ability to search for manufacturers online. Another reason is, of course, travel restrictions due to coronaviruses or other issues.
Do not assume that all the best manufacturers attend or show at a trade show. This is not at all true. In many trade shows, I have attended, many of the very best suppliers or manufacturers may not attend or even show at the trade shows. One reason may be that they are busy with their own clients, so they may not see the need to attend a trade show.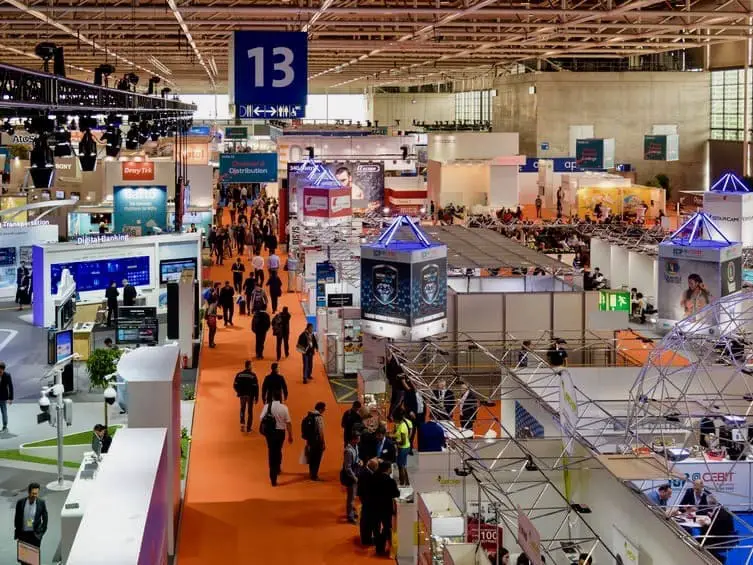 Search Online at B2B Websites For Manufacturers And Trade Contacts.
Many websites are set up to help with business-to-business (B2B) trade. One of the largest and best known is Alibaba. Though Alibaba is a Chinese-based company, they also work with other countries throughout the world, so you can source many products from around the world by going to their website.
Some countries may have some of their websites that list suppliers in their country. To find these websites, try to do some searches on Google or other search engines.
To list some of the local Vietnamese websites to help you source products from Vietnam, check out our blog called Is Vietnam Easter than China to Source Product From? Tips to Help.
Search Google And Other Search Engines
Do some searches on Google to try to find some potential suppliers. Most manufacturers do have a web presence. For example, if you are looking for wooden furniture in Vietnam, you can do some searches for:
Vietnamese Wooden Furniture Manufacturers
Vietnam Furniture Wood Manufacture
Vietnam Wooden Furniture Supplier
Furniture Wood Supplier Vietnam
Wooden Furniture Supplier Ho Chi Minh
Vietnam Wooden Furniture Vendor
In other words, you can check a variety of keywords in an assortment of ways and in word order. Each one of these could give you some different results. Besides Google, you can also try other search engines like Bing, Firefox, and Safari to see if they will give you other results.
Contact the Trade Office Of Your Embassy And Other Trade Organizations
Many Embassies will have a Trade office or a Commerical Officer. The United States has the US Commerical Service Offices. Still, the purpose of the US Commerical Service is to sell American products and services overseas, not to help companies to export goods, products, or services to be sold in America. For this reason, the US Commercial offices will usually not help you with your export or buying needs.
If you are European or of another nationality, I have heard that some of those Embassies are very friendly towards helping you find manufacturers to manufacture products and services. So it would not hurt to go to your Embassy to see what information you can find out.
Most countries will have some foreign Chamber of Commerce organizations. The Chamber of Commerce or other trade organizations will generally deal more with the country you want to export from.
For example, there is an American Chamber of Commerce in Vietnam and a European Chamber of Commerce. I have attended luncheons with both of these organizations, where they had speakers talking about trade issues. Most of these organizations will also welcome non-members to come to their luncheons, so if you are in town when they have a luncheon, it could be an excellent place to find some local business connections.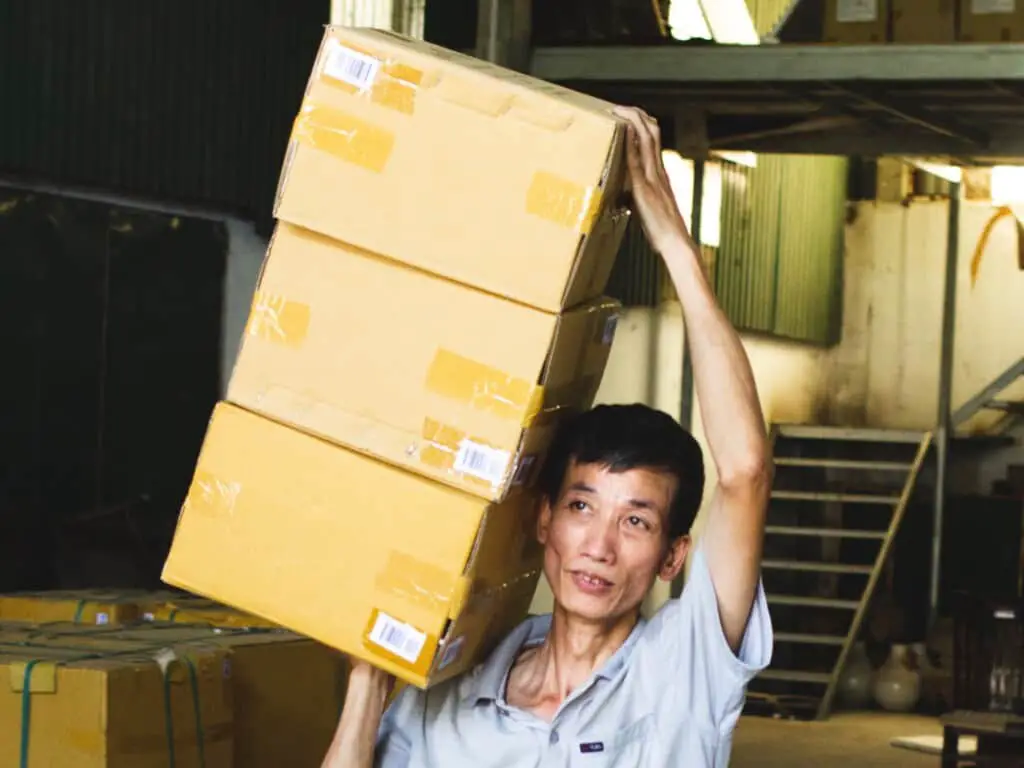 Get Referrals From People In Your Industry
One of the best ways to find good manufacturers is to get a referral from people in your industry. But this is also one of the most complex information to get.
Giving away your production sources is generally considered a company trade secret. Most companies, especially if they see you as competitors, will not reveal their manufacturing sources.
I have had people ask me for this information, and I will typically tell them no or not to address the request. But if you are lucky enough to get a good and honest referral from someone in the industry, this is generally a good resource. I say good and honest as someone may give you a name, but it may not be an excellent resource.
Someone once told me that finding a good business partner is as difficult as finding someone to marry. There is a lot of truth in that finding a good source or manufacturer you can work with for a long time while developing trust between you takes time and effort.
Generally, when a manufacturing relationship is started, both sides are cautious. You are not sure if they can produce your products, and the manufacturer is also cautious as they do not know you. So trust has to be built up over time, and the only way to build that trust is by working together.
When you start to source or procure products from overseas, you need to have a long-term view and understand that it will take time and effort to find the right manufacturers. But once you find the proper manufacturer, it will be a relationship that can last a long time and be very profitable for both parties.
If you were interested in finding out more about how we can help you create, develop, and manufacture home decor and home furniture products in Asia, we would love to hear from you. Feel free to contact Mondoro and Anita by clicking here.
Related Questions
How Do I Make Sure a Manufacturer Does Not Steal My Product Ideas?
If you have a product or design that you are worried will be stolen by the manufacturer, then you can take a few steps to try to ensure this does not happen:
Do not show them everything – You do not need to give them every detail to know if they can produce the product. Just show them enough to see if they can produce and manufacture it.

Watch and Listen – Do they offer to manufacture for you or copy a product you know is a propriety product? If so, walk away. They will do the same to you as they did to others.

Ask them to sign a non-disclosure – You can ask the manufacturer and even your agent to sign a non-disclosure. If they will not, then I would also walk away.

Have your legal paperwork in order – If you have a patent, trademark, and other paperwork, show it to them or let them know about it. They will know you are serious about the product you want to manufacture.
Many suppliers do not understand that for a manufacturer to produce your product is also a risk. Most manufacturers do not make money on a sample, product development, or even the first order. It is the repeat business where they make a profit.
What Are Some Benefits Of Global Sourcing?
There are a lot of great benefits to global sourcing. Some of these include:
Quality products – a reliable manufacturer, knows quality and can produce a quality product.

Skills that your home country may not have – Not everyone is good at everything, which is also true for countries and people. Some countries have a skill and labor advantage in certain products. You can use those skills and labor advantages through proper product sourcing and procurement for your benefit.

Reduced Costs – Most people go overseas as it also reduces the goods' cost while giving them exceptional quality.

Research and Development – A good manufacturer will be up on technology and have done much research and development. You can then build on their knowledge to develop a better product than you would have without their skills and knowledge.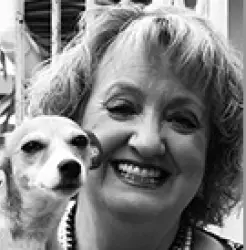 Latest posts by Anita Hummel
(see all)