The other day, I was at a small basket weaving factory with which we are developing some products. As I watched these artisans weaving their baskets, I thought about why basket weaving is an essential small-scale industry and why it matters.
Basket weaving is a small-scale industry that matters because it is one industry that women can do in their homes. It helps these women and others who are weaving these baskets to earn much-needed income that will help to supplement their financial well-being. A basket must be woven entirely by hand; it is one skill that less-educated women can learn and master in a short time.
Table of Contents
Basketweaving Done By Women
A lot of the basket weaving is done by women and, in most cases, women in their homes. It means that a woman can weave the baskets in her home while at the same time taking care of her family or her small farm.
Basket weaving helps women to be able to earn an income to support their families while at the same time allowing them to continue to take care of their farms and children. One of the great things about basket weaving is that it truly is an industry that can help women worldwide earn income.
All ages can learn to weave baskets. The other day I was in one of our basket weaving factories, and my staff told me that there was having a class to teach some women how to weave a basket.
One woman was teaching about five or six other women to weave baskets. As I looked around at the group, I could see that several women were older women.
The basket weaving skill knows no age bounds. Younger women and older women can weave baskets and earn income.
Investment Allows For Small Scale Business
Basket weaving is one of the best products for a small-scale business because it does not require a lot of investment. In many cases, a large organization will give the weavers the materials and supplies they need; the weavers then only provide the labor and weave the baskets in their homes.
The weavers can weave the baskets at home without making any significant investment. In other words, they do not need to take money away from their families or their children's education to get into the basket-weaving business.
The basket weaving business model is an ideal product for small-scale industries. Basket weaving can be done in the home, day or night. When the weaver has some extra time, they can weave the baskets to earn some extra income that they need.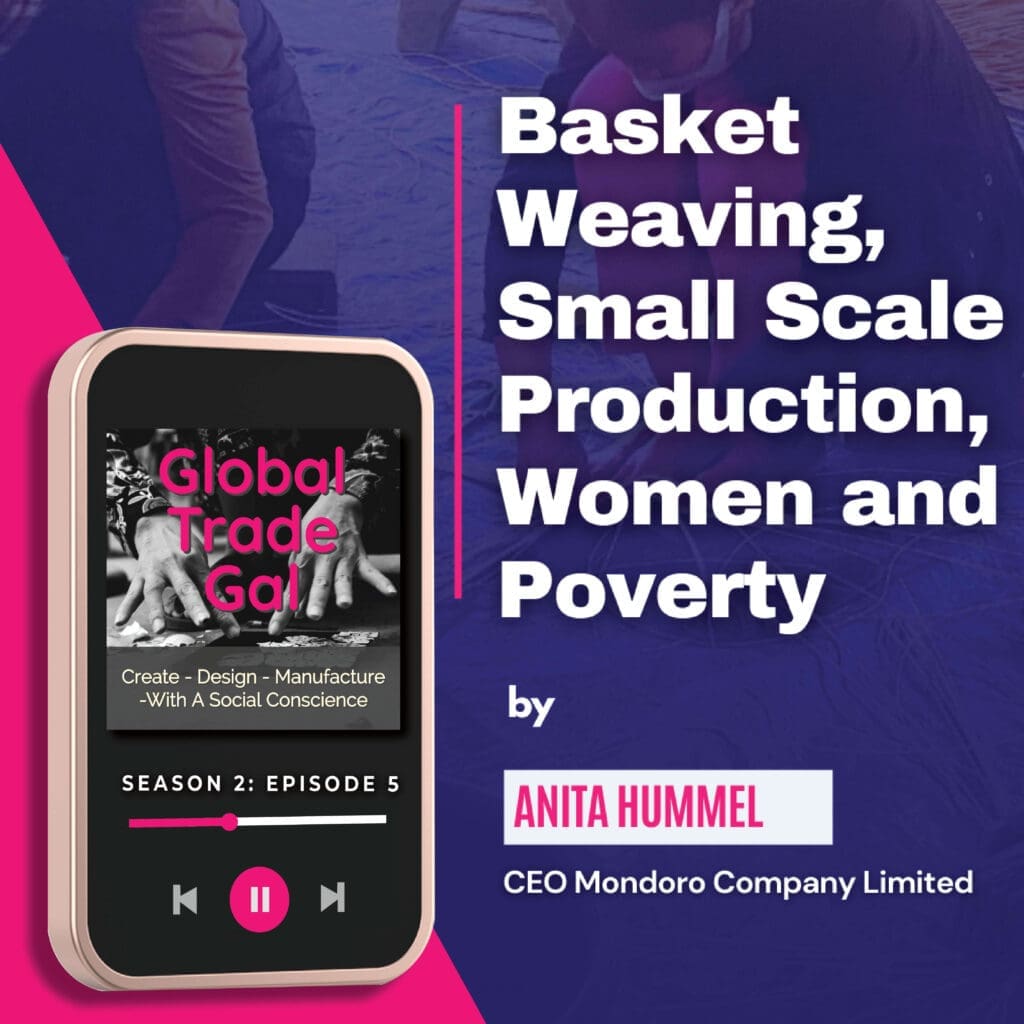 Hand Made Product Many Can Do
Basket weaving is a 100% handmade product. Weaving a basket must all be done by hand and cannot be done effectively by machine.
Basket weaving is a skill that usually does not require a high education to weave a basket.  Because basket weaving does not require high education, this is an advantage in many places around the world where people may not have received all of the education they need to do other kinds of highly skilled work.
Small-scale Businesses Help Alleviate Poverty
A small-scale business as basket weaving can also help to alleviate poverty. One of the root causes of poverty is that a person lacks access to markets and resources. In other words, they want to work, but they cannot work or don't have the skills or education to work.
A small-scale business as basket weaving is essential because it can help provide the skills, training, and support to give individuals income. 
In many of the basket weaving areas, the people in the villages have very few choices to earn a living. Many are small-scale farmers, so they work out in the rice fields, but as this does not require their full-time work, they can weave baskets for additional income.
By giving these workers a fair wage, the weaving of these baskets can make a difference for their home and their families; this is usually the difference between whether they can survive financially or not.
Basket weaving matters because it is an industry that, without it, would cause many of the weavers to go into poverty because they would not have enough income to get through the month. 
Because of basket weaving, their children can afford to attend school, All of this matters in the lives of these basket weavers.
If you are interested in seeing how Mondoro can help you manufacture hand-woven baskets or other products – we would love to talk to you to see how we can help you.
Find out more about how Mondoro can help you create, develop, and manufacture excellent home decor and home furniture products – don't hesitate to contact me, Anita. Check out my email by clicking here or become a part of our community and join our newsletter by clicking here.
Mondoro gives out a FREE Lookbook to anyone interested. You can receive a copy of our latest Lookbook by clicking here.
Listen to our Podcast called Mondoro Company Limited. You can find it on all major podcast platforms. Try out to listen to one of our podcasts by clicking here. Subscribe to our Mondoro Company Limited YouTube Channel filled with great videos and information by clicking here.
Frequently Asked Questions
What is basket weaving?
Basket weaving is a traditional craft where baskets are made by interlacing flexible materials, such as plant fibers or strips of wood, using a variety of weaving techniques.
Why is basket weaving considered a small-scale industry?
Basket weaving is often practiced on a small scale, typically by individual artisans or small groups, rather than large-scale production facilities. It is commonly seen as a cottage industry.
What are the materials used in basket weaving?
Basket weaving materials can vary depending on the region and tradition. Common materials include natural fibers like bamboo, rattan, straw, seagrass, or plant leaves, as well as synthetic materials like plastic or fabric strips.
How does basket weaving provide income for women?
Basket weaving provides an opportunity for women to earn income by creating and selling their woven baskets. They can do this from the comfort of their homes, allowing for flexibility in balancing work and other responsibilities.
Is basket weaving primarily done by women? A
Basket weaving is a craft that is often associated with women, as it has historically been a skill passed down through generations and practiced within communities where women play a significant role in crafting and household tasks.
How long does it take to learn basket weaving?
The time it takes to learn basket weaving can vary depending on the complexity of the weaving techniques and the individual's learning pace. However, basic basket weaving skills can be acquired in a relatively short time.
What are the uses of woven baskets?
Woven baskets have numerous practical and decorative uses. They can be used for storage, carrying goods, displaying items, serving as decorative pieces, or even as artistic expressions.
Can basket weaving be considered an art form?
Yes, basket weaving is often considered an art form due to the craftsmanship, creativity, and cultural significance involved in creating unique and aesthetically pleasing baskets.
Related Content
Seagrass Baskets Smell, Tips To Clear Out The Odor
Over time the seagrass basket smell will almost disappear. If you cannot wait a few weeks for the smell to disappear, there are some things you can do to help the smell go away. Like most baskets woven by natural materials, seagrass baskets do well if you put them in the sun to air them out.
You can discover more by reading Seagrass Baskets Smell, Tips To Clear Out The Odor by clicking here.
5 Types of Seagrass Weaving Styles You Need to Know
There are five basic seagrass weaving materials or styles used to weave all seagrass baskets and other Home Decor products. All of these use the seagrass material, but they can give the seagrass product a unique look and feel. 
To find out more about the 5 Types of Seagrass Weaving Styles, You Need to Know by clicking this link.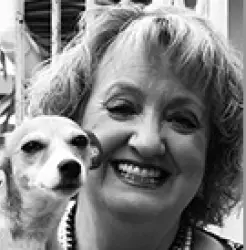 Latest posts by Anita Hummel
(see all)