Productivity is one of those things that many of us think about. Each day, we wonder if we are accomplishing something or moving ahead and being productive.
There are many ways that productivity can help to make you happy. Studies have shown that some of the most productive people are also the most content. Productive people accomplish things, learn new things, achieve goals, and do the other things in life that help ensure they are effective and happy. The good news is that productivity can help to make you happy. 
Here are eight reasons why and how productivity can help to make you happy:
Productivity Give You Purpose
Productivity helps to give you a purpose. Having a goal gives you a reason to get up and out of bed each morning, even when you may not feel like getting out of bed.
When you have a purpose, it helps to give you more energy. Productivity gives you meaning, and your drive helps provide you with productivity. The two things between purpose and productivity are intertwined. When you have a goal, you become more productive; when you have productivity, you have a sense.
Productivity Helps You Grow
Productive people are always challenging and pushing themselves. They are trying to develop their skills and grow and learn more.
In today's ever-changing world with technology, anyone in business must find ways to grow, primarily through learning and developing new technological skills.  
Technology is changing our lives faster than ever before. There are more apps and programs out there to help with productivity. But each of those also has to be learned, so there is a learning curve to master them.
The more you learn, the more you grow but also, the more you grow, the more you know.
Productivity Lifts Your Mood
Productivity makes you happy.  Human beings are wired to feel satisfied and good about accomplishing things in their lives.
Some friends and I participate in virtual challenges. A virtual challenge is where we all live in different countries worldwide; we all work together on the same app, and we can walk, bike, or swim specific distances and put it into the app. We can see where everybody is virtually on the app.
Whenever I finish one of these challenges, they send me the medal; it feels so good that I accomplished something that I thought I could not do.
That is how productivity feels; it lifts your mood, and you feel good that you have accomplished something that you thought maybe you could not do.
Clicking Off A List Feels Like You Are Moving Forward
If any of you are like me, I have a to-do list where I sit down and write down things that need to be done. Clicking off those things and realizing that you have accomplished something feels good. Productivity helps you to be able to feel good about small or even large tasks that you were able to accomplish.
Your brain also biologically reacts to this and sends a happy signal whenever you have accomplished something. Accomplishing things is natural dopamine or enhancer that helps you feel satisfied.
Achieving A Goal Makes You Happy
Setting and achieving goals also makes you feel happy. This is similar to checking off a list of things you have accomplished. But when you select a plan and work towards it, it gives you purpose, which helps you be productive and happy.
One of the things that I love about the virtual challenges, what we do, is to set goals for myself and see much I can walk, bike, run or swim; when I accomplish those goals, it just feels good. But more than that, If I am working on those goals. I feel more centered and more ready to meet the challenges of life that might come my way.
Cleaning Up Makes You Productive and Happy
Being clean and organized can make you happy and productive. Clutter can make you unproductive and also unhappy.
Whenever you take on a challenging task and decide to clean something, you feel good and happy; you feel productive like you have accomplished something. Clutter can overstimulate your nervous system, which can cause your senses to work overtime and lead to a lack of productivity.
Cleanliness can help you feel the opposite and allow your mind concentrate on productive acts. Whenever we go into a factory, we look to see how clean the factory is. We have found that clean factories are more likely to be productive than those not.
Exercise Makes You Happy and Productive
The other day I was sitting at my desk, and by the afternoon, I was starting to feel extremely tired. I wondered why I was so tired; what was different from today than yesterday? I then remembered that yesterday I got up and took a long walk before work, and today I did not.
Exercise can give you more energy; it can also make you feel and be more productive in life. Taking 20 minutes of your day to exercise can strengthen your body. Clear your mind, and get you ready for the day. As an added benefit, exercise also helps to boost your immune system.
Exercise is also known to have a mood-enhancing effect that helps your body look and feel better.
Doing Something Feels Good
When you're doing something in your life and feel like you are accomplishing things, you feel good. I'm not talking about the kind of things that add much stress and make you feel terrible; instead, I am talking about when you feel like you've accomplished something and feel productive – it just feels good.
Happiness is the goal of every human being. But studies have also shown that some of the happiest people in the world are the most productive, or we could also say some of the most productive people are also those who are the happiest. Happiness and productivity go hand-in-hand.
This is why productivity and happiness are essential for us to achieve in our lives. It is often a tricky balance, but it is a balance that we can achieve if we work towards it.
If you are interested in seeing how Mondoro can help you – we would love to talk to you to see how we can help you.
Find out more about how Mondoro can help you create, develop, and manufacture excellent home decor and home furniture products – don't hesitate to contact me, Anita. Check out my email by clicking here or become a part of our community and join our newsletter by clicking here.
Mondoro gives out a FREE Lookbook to anyone interested. You can receive a copy of our latest Lookbook by clicking here.
Listen to our Podcast called Mondoro Company Limited. You can find it on all major podcast platforms. Try out to listen to one of our podcasts by clicking here. Subscribe to our Mondoro Company Limited YouTube Channel filled with great videos and information by clicking here.
Related Content
Top 9 Benefits of Global Sourcing
Companies have many benefits to source their products and even services globally. Sourcing their products globally usually allows them to buy a product with the design, price, quality, and quantity they need. It also allows companies to reduce costs while having a streamlined business model.
You can discover more by reading Tips Top 9 Benefits of Global Sourcing by clicking here.
10 Key Skills Every Sourcing Professional Needs
An excellent source of professionals needs to be someone who can build and not tear down the relationships required to get the products' quality, price, and quantity that you need. 
The one thing that will stand out in sourcing professionals is the product itself while at the same time having the mathematical, technical, and analytical skills which would require for them to seek source successfully.
To find out more about 10 Key Skills Every Sourcing Professional Needs, click this link.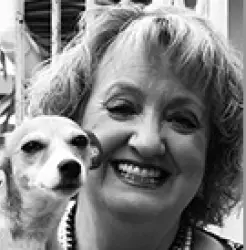 Latest posts by Anita Hummel
(see all)