When looking at different kinds of fabrics to use to create a product, it can be good to understand what is more expensive for other fabrics; silk, polyester, and viscose are the main types of fabrics.
Silk is the most expensive fabric between silk, polyester, and viscose because of how silk is produced. Producing silk fiber is highly labor-intensive. Viscose is more costly than polyester but is cheaper than silk. Polyester is the cheapest but is also a synthetic fiber widely used worldwide.
Silk, Polyester, And Viscose – What Is Most Expensive?
Between silk, polyester, and viscose, the most expensive of these three is silk. Viscose is also more expensive than polyester but not as expensive as silk.
Silk is produced from the cocoons that the caterpillars have, and viscose is made from wood chips, but polyester is an entirely synthetic fabric. Of the three, polyester continues to be the most famous textile worldwide as it has thousands of different consumer and industrial applications.
Reasons Why Silk Fabric Is Expensive
When you look at the price between silk, polyester, and viscose fabric, silk is the most expensive. Silk is considered one of the luxury fabrics for the fashion and home decor world.
It is considered one of the finest fibers globally as it is made from the natural cocoon protein fibers spun by silkworms before they become moths.
Here are some of the reasons why silk is expensive:
Limited Availability – Silk is costly as there is limited availability. Silkworms can only be produced as fast as the natural cocoons proteins are extracted and spun into silk yarns.
Costly Product – Extracting the silk from the natural cocoon proteins is also more expensive than other types of yarns and threads.
Five Thousand Silkworms For One Kilo Silk – It takes 5,000 silkworms to produce just one kilogram of silk. That means to produce one kilogram of silk takes a lot of silkworms. Because of how many silkworms it takes to make one kilogram of silk, just over 168,000 kilograms are produced yearly. China is the largest producer of silk, with over 126,000 kilograms. Other significant producers are Vietnam and India.
Labor Intensive – The process of farming, harvesting, and producing thousands of silk cocoons is very resource-heavy and labor-intensive.
Silk Worms Need To Eat Mulberry Trees – One of the reasons why silk is limited is that silk farmers feed the caterpillar's mulberry tree leaves.
Silk Production Is A Slow Process – Silk production is a slow process. It requires farming thousands of cocoons and then spinning the fibers to be woven into cloth.
Silk production is an ancient production process, but even though it is a very old production process, the process has not changed much over the years. Producing silk continues to be very labor-intensive and has limited supplies for the caterpillars and mulberry trees. Silk is more expensive to make when compared to other kinds of materials.
All About Viscose Fiber And Fabric
Viscose is a lightweight fabric and has been used since the late 1800s. Viscose comes from trees, but because it is chemical-heavy in the production, it is only considered a semi-synthetic fabric.
Viscose was first produced in 1883 as a cheaper substitute for silk.
Here are some facts about Viscose:
Produced From Wood Pulp – Viscose is produced from wood pulp like beech, pine, or eucalyptus tree. It can also be made from bamboo. The wood is soaked in chemicals and then forced through a spinneret or a machine that creates filaments called regenerated cellulose. The regenerated cellulose is spun into yarn which can then be woven or knitted.
Absorbent Fabric – Viscose fabric traps heat and absorbs water and sweat nicely. This makes it an ideal material for a host of uses.
Lightweight, Breathable And Soft – Viscose is also very lightweight, breathable, and soft, making it ideal for many different types of clothing and uses.
Not Considered Environmentally Friendly – Viscose is not considered environmentally friendly due to the water waste in the production process, chemicals, and how viscose production can hurt the ecosystem.
Like silk, viscose is a fabric that has been around for an extended time. It is a very versatile fabric and has a lot of great uses in clothing and home decor applications.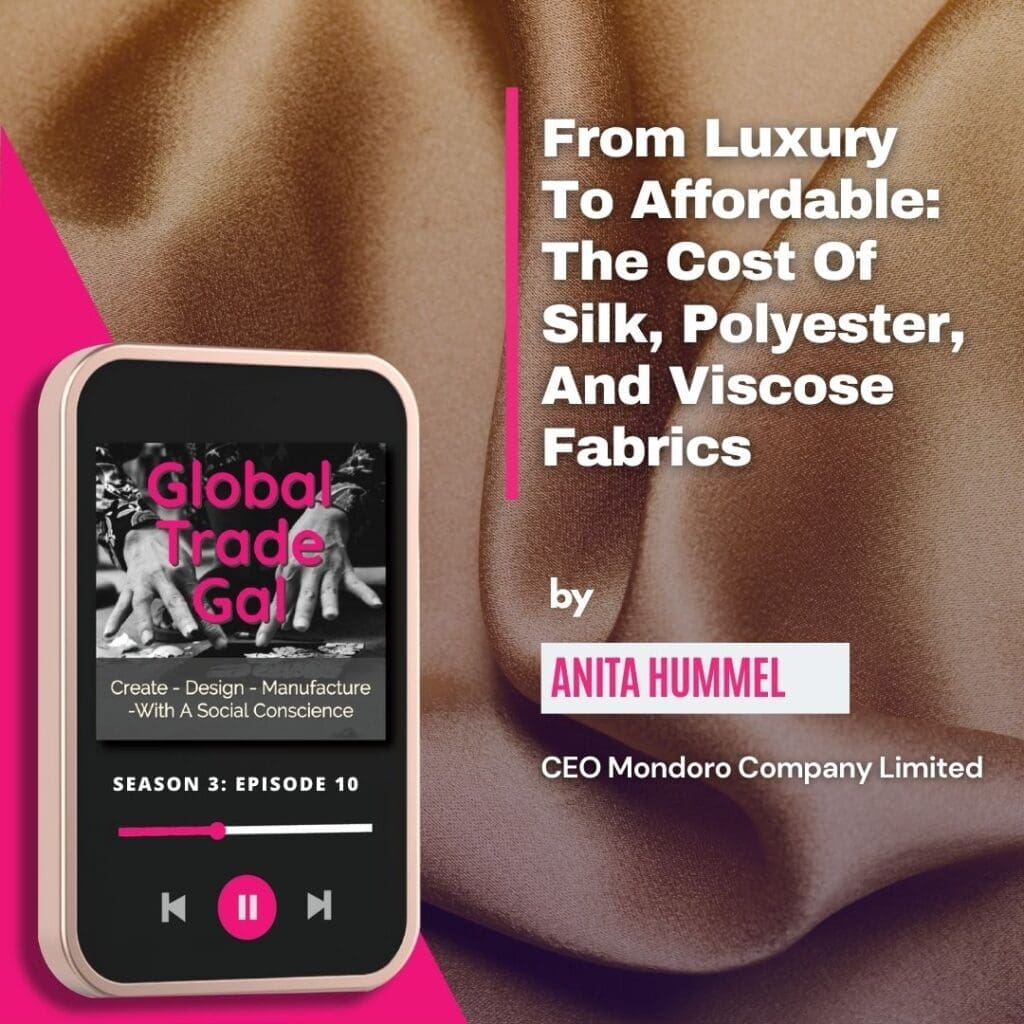 All About Polyester Fiber And Fabric
Polyester is a synthetic fabric usually derived from petroleum; polyester is one of the world's most popular textiles used by thousands of consumers, and it also has other industrial applications.
Du Pont Scientist W. H. Caruthers invented polyester in the late 1930s. Caruthers set polyester aside to work on nylon, and in 1941 British Scientists picked up where Caruthers left off and produced a polyester fiber called Terylene.
Here is some information about polyester:
Synthetic Fabric – Polyester is a synthetic fabric that is derived from petroleum. It is chemically composed of compounds in the ester functional group. Most synthetic and some plant-based fibers are made from ethylene, also a constituent of petroleum.
Some Forms Biodegradable – Some forms of polyester are biodegradable, but most of them are not.
Not An Eco-Friendly Process – Polyester production is not an eco-friendly process. The use and production of polyester contribute to pollution all over the world.
Usually Blended – Today, polyester is blended with many other fibers, including rayon, silk, and cotton.
Widely Produced Fiber – Polyester is one of the most commonly produced fibers in the world. Though the US used to create a lot of polyesters, today, China is one of the largest producers of polyester in the world.
When looking at these three fabrics, silk is not only the oldest production process but also the most expensive and labor-intensive. Viscose is cheaper than silk and was produced as an alternative to silk. Polyester is a synthetic fabric widely used around the world and has many vital applications.
Silk, viscose, and polyester are all fabrics that can be used to produce products for the fashion and home decor industry.
Find out more about how Mondoro can help you create, develop, and manufacture excellent home decor and home furniture products – including products from silk, viscose, and polyester – don't hesitate to contact me, Anita. Check out my email by clicking here or become a part of our community and join our newsletter by clicking here.
Mondoro gives out a FREE Lookbook to anyone interested. You can receive a copy of our latest Lookbook by clicking here.
Listen to our Podcast called Global Trade Gal. You can find it on all major podcast platforms. Try out to listen to one of our podcasts by clicking here. 
Subscribe to our Mondoro Company Limited YouTube Channel filled with great videos and information by clicking here.
Related Content
Buying Guide For Outdoor Furniture Fabrics, What You Need To Know
Your choice of outdoor fabric for your outdoor furniture collection will make a difference in how long the fabric will last. There are 10 key points to consider when making your outdoor fabric selection. Proper maintenance and care will also help expand the fabric's life cycle.
You can discover more by reading Buying Guide For Outdoor Furniture Fabrics, What You Need To Know by clicking here.
All About Hmong Batik Fabrics, What You Need to Know
Batik fabric is putting a design on a piece of fabric by using wax. The fabric is then dyed, and the areas where the wax is put on the fabric will be left undyed, therefore leaving a pattern on the fabric. The Hmong in North Vietnam will use this technique for their traditional clothing. The Hmong batiks are also a great fabric for many Home Decor products, as the Hmong use vibrant indigo dyes to make their batik fabric.
You can discover more by reading All About Hmong Batik Fabrics, What You Need to Know by clicking here.
Hand-woven Fabrics from Cambodia, What You Need to Know
Cambodia first started hand-weaving fabric in the 13th century. During the years of the Khmer Rouge era, a lot of the hand-weaving stopped production due to the political turmoil of the day. Since this period, many organizations have worked to help Cambodia revive its hand weaving industry. Cambodia has three kinds of hand weaves IKAT, twills, and plain weaves. Most fabrics woven have been 100% silk in the past, but today Cambodia is starting to weave some attractive blended fabrics.
You can discover more by reading our blog, Hand-woven Fabrics from Cambodia, and What You Need to Know by clicking here.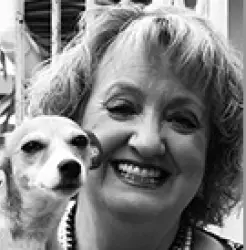 Latest posts by Anita Hummel
(see all)