The other day I met a girl studying graphic design at a University in London. As we got talking, we started talking about Procreate. We both agreed that Procreate is an excellent tool for graphic design, all kinds of art and design, and even product design.
Procreate is one of the great drawing apps that you can find you can use with your Apple iPad and Apple pencil. There are many things you can draw and design using Procreate, including all kinds of graphic design, calligraphy, animation, abstract art, and product design. You can use Procreate like a pad of paper and a sketching pencil.
Table of Contents
Use Procreate As You Would A Pencil And Paper
The great thing about Procreate is that you can use the Apple iPad with the Apple Pencil, just like a regular pencil and paper. You can go to Procreate, find a pencil brush and the color of a pencil, and use Procreate just like paper and pencil.
This is why procreate is a great app and program for learning how to draw. You no longer need to carry around a sketchbook, pencil, pen, or paper; instead, you can carry your iPad and use it for your drawing instrument.
Things We Suggest When Using Procreate To Draw With
When you are using Procreate to draw, there are a few things that we recommend you do to help make your drawing easier.
Use A Larger Size IPad – I have iPads in all sizes, everything from the mini to the larger size. I can tell you that drawing and using Procreate with a larger iPad is much easier than working on a mini or another type of iPad. With the larger Ipad, you have more screen space, making the drawings easier.

Have An Apple Pencil – Procreate is designed to be used with an Apple Pencil. The Apple Pencil will give you a better response time than if you try to use another type of pencil. If you are going to be serious about drawing and design and using Procreate, we highly recommend using an Apple Pencil.

Set Up Color Palettes – Procreate has a beautiful function that allows you to set up a bunch of color palettes. We find that when we are creating with Procreate. It helps to have the color palettes set up and ready to go so we can easily find the colors we need.
Use Procreate To Draw And Design
We love to Procreate as it is a versatile design tool that you can design almost anything. Anything you can design with a pen and paper can also be used to create a drawing with Procreate.
Here are the different ways most people will use the Procreate app:
Draw Flowers And Other Objects With Procreate
You can use procreate to draw flowers and other objects. We use it quite a bit for design and other things we need to use for our work.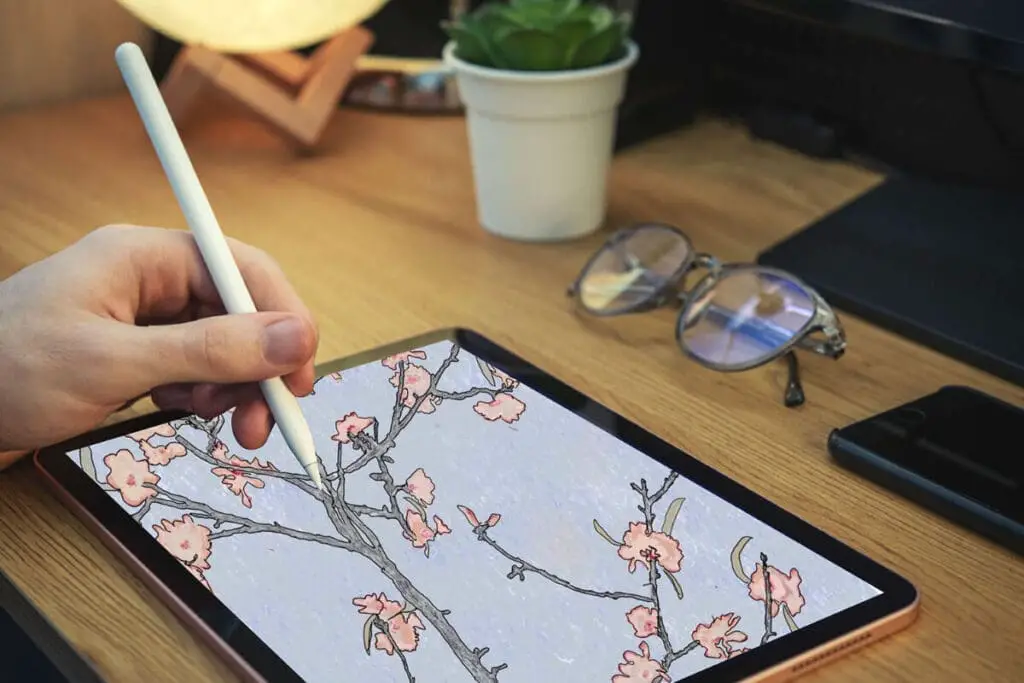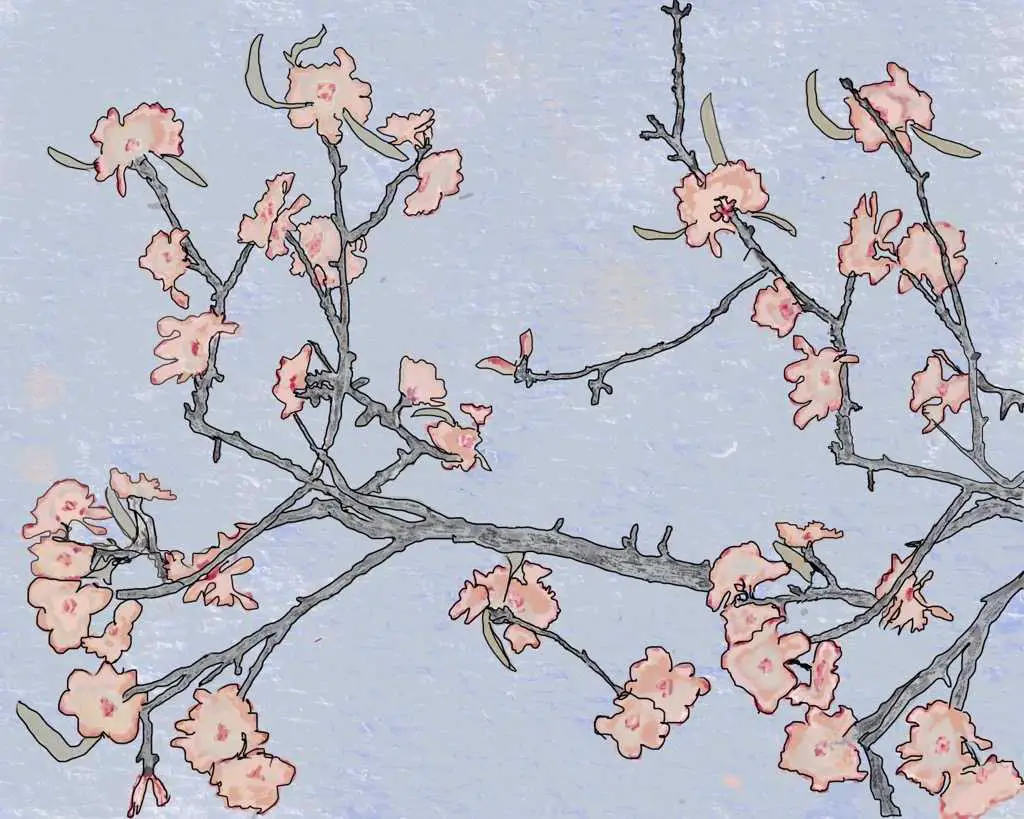 We created a recent design based on Vincent van Gogh, almond blossoms. And we love his painting, the almond blossoms. But we wanted to design something based on that painting, so we painted some blossoms using Procreate.
Procreate does not limit you to just flowers. You can draw and create anything with Procreate.
Abstract Art With Procreate
Procreate allows you to use all kinds of abstract art. We love how Procreate can help you use a lot of different brushes and colors to create all sorts of abstract art.
As an artist, we also use Procreate to lay out our paintings. This is a great way to be able to use Procreate. If you are painting something and you are unsure how it would look if you add additional colors, you can take a photo of that painting and then add the colors to it and see how it looks.
Use Procreate For All Kinds Of Graphic Design
Many creators and artists use Procreate for all kinds of graphic design. They are starting to teach Procreate in many graphic design classes because it is so easy for people to learn to use it.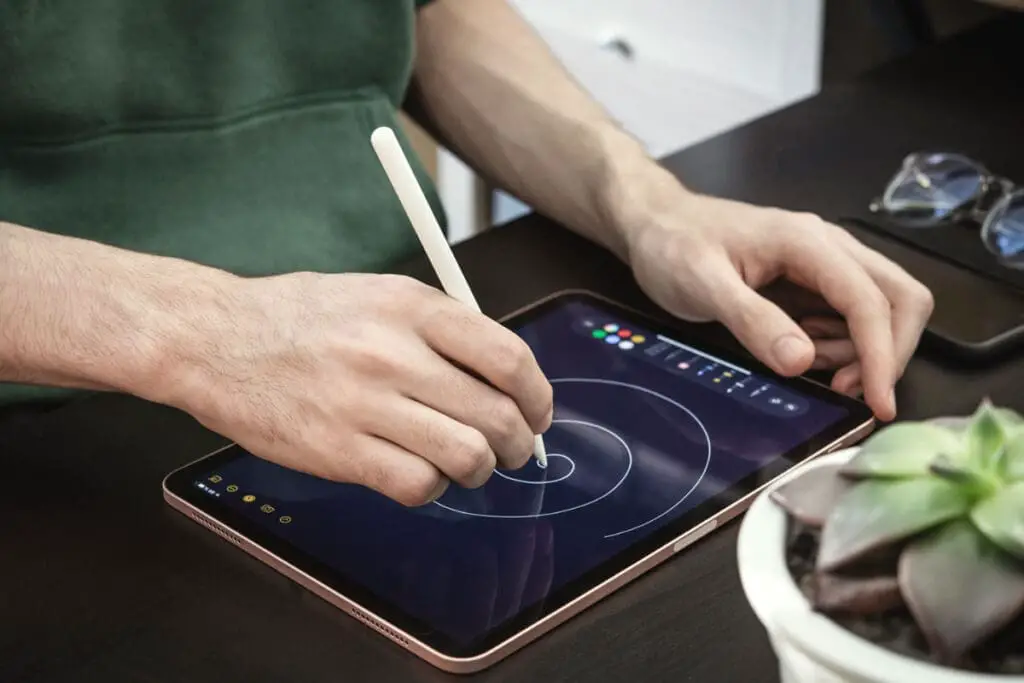 We'd love this about procreate and how easy it is to not only use but also to use for things such as graphic design.
Use Procreate For Calligraphy
Procreate has all kinds of text and even pens that you can use to make all types of calligraphy or lettering. Many people are using Procreate for calligraphy ads for lettering designs.
The great thing about Procreate is that it allows you to add color and other items to your lettering.
Procreate Can Be Used For Animation
Procreate now has an animation feature that makes it easy for you to add animation to your drawings. We love these features that Procreate continues to add. An animation is an example of one of those kinds of features.
Adding animations to your drawings can help you stand out with your graphic design; Procreate allows you to do simple animations.
Procreate For Product Design
We feel the Procreate app is often overlooked for product design, especially conceptual product design. Procreate is a very advanced app that is easy to use, making it easy for you to do all kinds of product design with Procreate.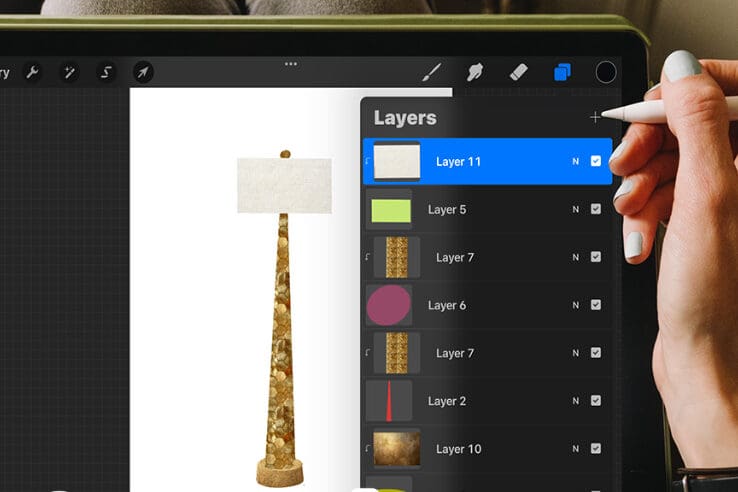 You can use Procreate, just like you would a pencil and paper. But one of the great features of procreates is they have a very advanced clipping mask function that allows you to show actual colors and finishes with your designs.
Procreate continues to be an extremely versatile program that allows you to be able to create all types of design and artwork. We love the Procreate app as it is not expensive yet a highly functional program that allows you to do unique art, drawings, design, and other types of artwork.
Find out more about how Mondoro can help you create, develop, and manufacture excellent home decor and furniture products – don't hesitate to contact me, Anita. Check out my email by clicking here or become a part of our community and join our newsletter by clicking here.
Mondoro gives out a FREE Lookbook to anyone interested. You can receive a copy of our latest Lookbook by clicking here.
Listen to our Podcast called Global Trade Gal. You can find it on all major podcast platforms. Try out listening to one of our podcasts by clicking here. 
Subscribe to our Mondoro Company Limited YouTube Channel with great videos and information by clicking here.
Related Content
QuickShapes In The Procreate App, Making Perfect Circles And Squares
We love the QuickShape function in Procreate because it allows you to make a perfect circle, squares, lines, or any other type of shape. You draw out the shape you want on the canvas and gently tap it until it snaps into the shape you desire. This is a straightforward way to make a perfect shape every time.
You can discover more by reading QuickShapes In The Procreate App, Making Perfect Circles And Squares by clicking here.
Erasing With Procreate, 7 Tips When Using the Eraser Tool
When erasing in the Apple Ipad's Procreate App, you should first crop the image. Once the image is cut, you then adjust the size of the eraser to help you get a clean erase. With Procreate, you can move your image around the canvas and resize it to be larger or smaller to help you erase.
To learn more about Erasing With Procreate, 7 Tips When Using the Eraser Tool by clicking this link.
How To Copy And Paste In Procreate?
Copying in Procreate is known as duplicate. Procreate will duplicate your layers one on top of another. The layers you duplicate will automatically form a layer on top of the copied layers. You do not need to do an additional function to paste in Procreate, as once you duplicate the layer, it will be automatically pasted.
You can discover more by reading How To Copy And Paste In Procreate? by clicking here.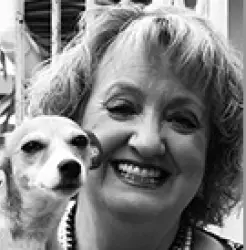 Latest posts by Anita Hummel
(see all)