We live in a world filled with poverty, injustices, and other social problems. Sometimes when you see a young child who is not in school because they must stay home to take care of a younger sibling, you wonder where the justice is as many children in the world have so much, and yet so many others have so little?
Having a social conscience is about being concerned about the problems or injustices of society or simply just caring about those who are less fortunate. Many in the world suffer under extreme poverty by living on less than 1.9 USD per day.
This is why it is important that we all seek to find ways to have a social conscience and help those who are less fortunate. The one gender who suffers the most in the world is women and girls. This is why at Mondoro we seek to find ways to work with small women-based enterprises for our manufacturing needs.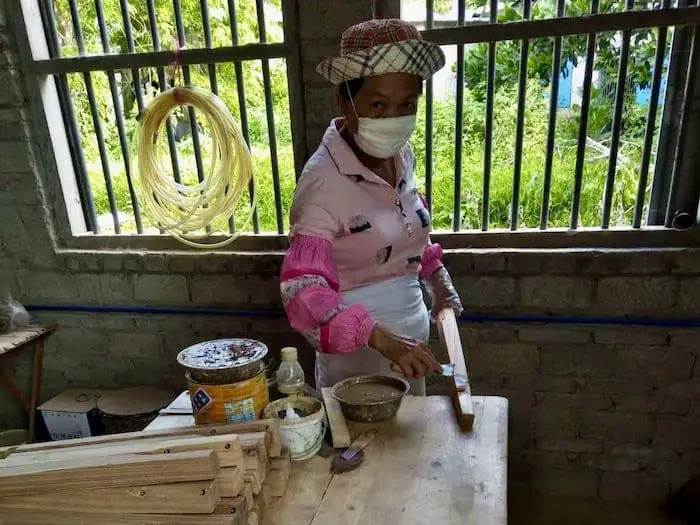 Social Conscience Definition
Many people may wonder, what does it really mean to do business with a social conscience? Or what makes a company or person have a social conscience?
The definition most widely used for a social conscience is:
But I love the meaning as defined in the Cambridge Dictionary as to me it really shows what having a social conscience means.
Social Conscience is about being concerned with those that are less fortunate and looking for ways to help them.
What It Means To Have a Social Conscience
There can be a lot of social injustice in the world. But the good news is that the world's extreme poverty rate has gone down. Today just over 10% of the world is living in what is called extreme poverty This a huge improvement from the mid-1990s when it was estimated that a third of the world was in extreme poverty.
There is a lot of data about the rate of poverty and the social problems of the world. Our data is from the Lifewater Group and their blog 9 World Poverty Statistics that Everyone Should Know. You can read more about Lifewater and its work for helping obtain clean water in Africa by clicking here for more information.
700,000,000 people are in extreme poverty – Despite the improvements in the world poverty rate, there are still about 700 million people who are living on less than 1.9 USD per day with many of them living on less than 1 USD per day. We have met many of these people through our work in places like Vietnam and Cambodia.
93 of every 1,000 children die at birth – Today 93 of every 1,000 children die at birth. In the poorest places in the world as in parts of African, 1 in every 36 children will die by age 1. And those that survive over 1 in 3 children will have stunted growth due to poverty issues.
63 million children ages 6 – 11 years old are not in school – There are about 63 millions of children (ages 6 to 11) around the world who are not in school. We have seen this first hand with our work with Project Sprouts. We have gone out to many mountain areas in North Vietnam and seen where many young ethnic hill tribe children are not enrolled or able to attend school due mainly to their family's economic circumstances.
8.9% of the world's population is defecating outside – You got it, almost 10% of the world's population is not using a toilet as they do not have one to use so they just go to the toilet wherever they can. In our work with Project Sprouts, we have been to schools with 200 children and teachers where it is not one single toilet. You can read a bit about this in our blog Helping Vietnam's Impoverished Elementary Schools with School Supplies by clicking here.
45% of the rural population does not practice good hygiene – You heard that right. About 45% of the world's rural population ( in mainly poorer areas), do not use soap and water to wash their hands, nor do they practice good hygiene. This, of course, adds to the spreading of germs and disease. This lack of good hygiene is in part due to a lack of knowledge as to how germs are spread. Also, an issue is that many of these same people do not have ready access to clean water.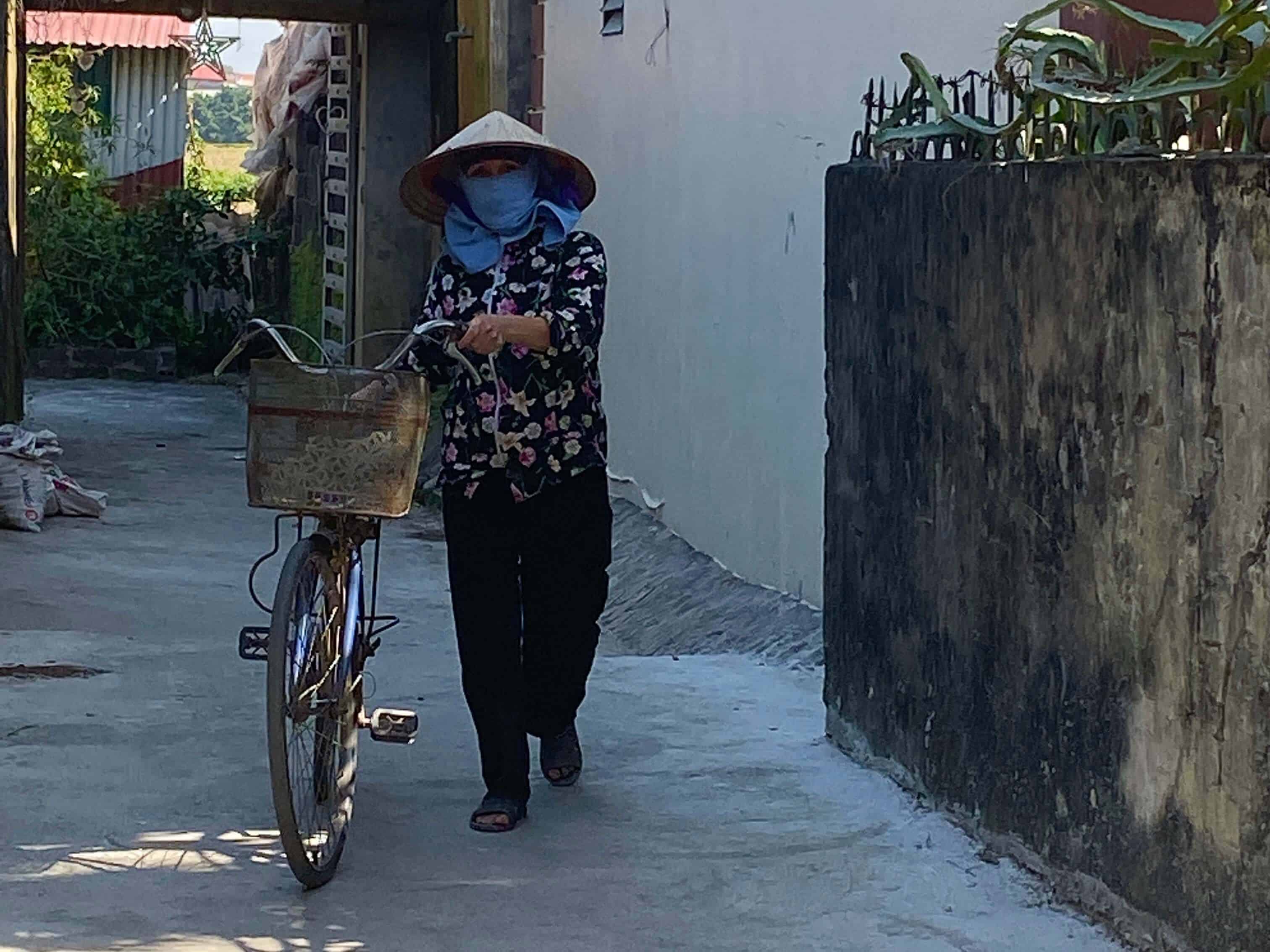 Why is Having A Social Conscience Important?
There are many reasons why having a social conscience is important but the main reason should simply be that you believe there are economic disparity and social injustices in the world and you want to make a difference.
In our industry of creating, developing, and manufacturing home decor and home furniture products, many of us have a chance to travel the world. In our world travels, we see a lot of poverty in places like Africa, Vietnam, Cambodia, the Philippines, Indonesia, India, and China. This also gives us a unique perspective to be at the forefront of helping those who are less fortunate and changing the world, if even just a bit.
This is an opportunity for companies in our industry and every industry like ours to try to actively seek out and find other like-minded companies who share in their vision of having a social conscience. To understand that we can truly do business while at the same time do good and seek to help make the world a better place.
Bill and Melinda Gates are my heroes. They are certainly people who could decide to live off their wealth and do nothing to help the poor in this world. But here are two people who are not only actively working to alienate poverty but also doing it full-time through their work with the Bill and Melinda Gates Foundation that has the premise that all lives and all people in this world have equal value.
Bill Gates has said this about our humanity:
What I like so much about Bill Gates is here is a highly successful man who has put his money in what he believes; Over the last 20 years the Bill and Melinda Gates Foundation has given away 53.8 billion USD dollars. That is a huge amount of money they have given to help make the world a better place. In their recent annual letter, they said the money has been given to help true heroes and heroines in the fight for social justice such as:
I believe the Bill and Melinda Gates Foundation is a great example to us all, that no matter what our circumstances are in life, no matter if our company is big or small, we can all in some way work to make this world and our own communities in which we live and work a better place.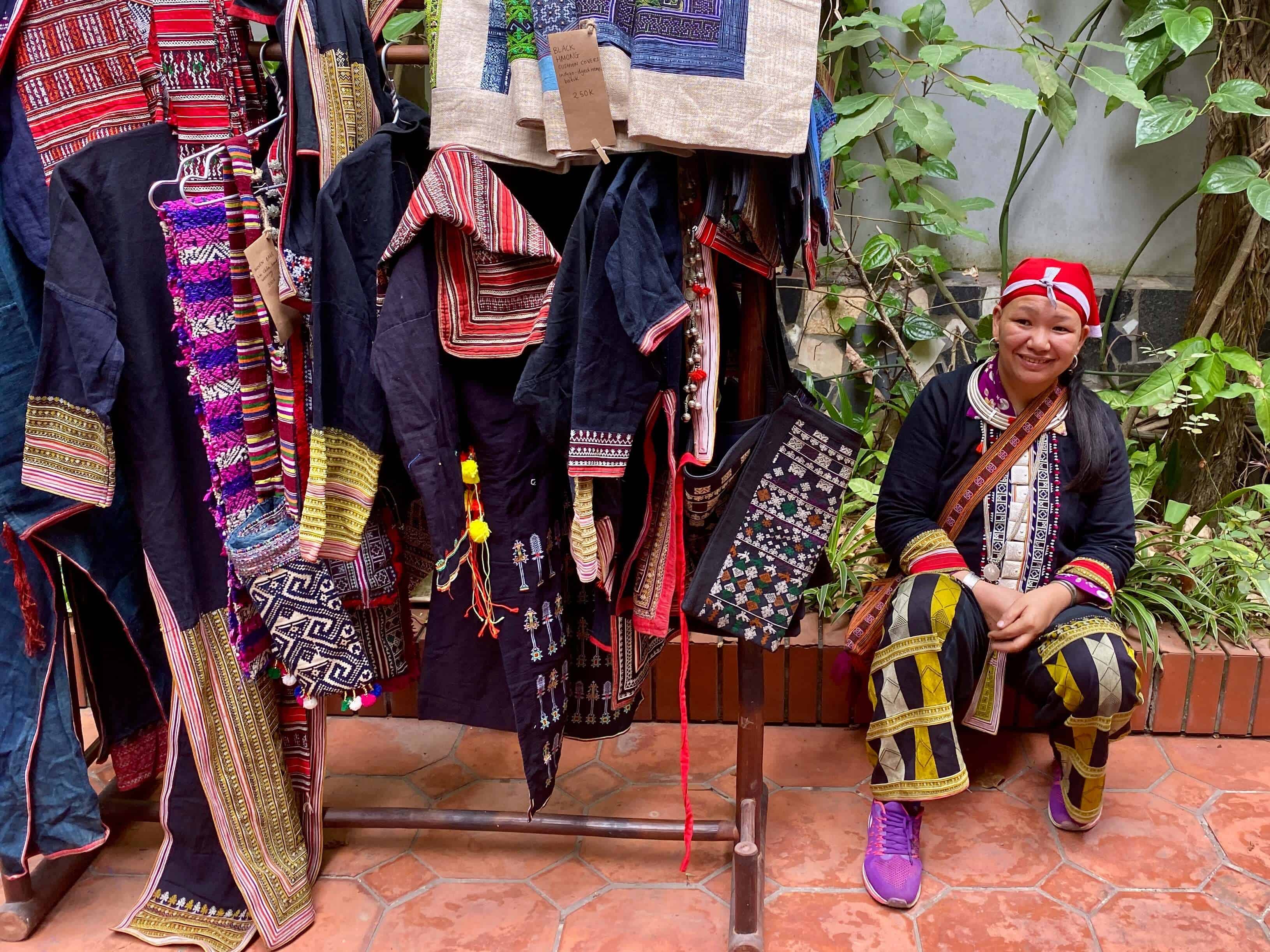 Doing Business With a Social Conscience
At Mondoro we truly believe in doing business by doing good with a social conscience. We believe there are ways that we can work to – do good while doing business and helping the world.
Mondoro And Our Social Conscience – We Actually Care
One of the first things that any company that wants to make a difference needs to do is actually care. If you do not care then nothing will happen or it will just be empty words.
We believe that anyone can donate money. Anyone can sponsor a little league team or buy a ton of girl scout cookies to support a girl scout troop. But it's actually caring that makes the difference.
We care as we actively seek out and try to work with women-owned and small family-run manufacturing enterprises in our supply chain. The reason we do this is that time and time again research has shown that women will re-invest their money in their families and others. So this means our money, and your money when you buy from us has a far greater impact than it would otherwise have.
As Melinda Gates has said:
At Mondoro – Giving Back is Part of What We Do
We have made giving back a part of what we do every working day in Mondoro. We spend a lot of time out in the handicraft villages in North Vietnam. Though working in these villages can be difficult at times to get out products at the desired quality and price required, we are also actively making a difference in the lives of the women in the villages and their families.
As the Gates Foundation has stated in their annual letter about women and girls and how difficult their lives can be. They have said:
This is the reason why we say that our focus is to help women with their businesses as it is women who usually have the hardest time We also realize that we cannot solve all the social problems but we can actively seek to find small village based manufacturing bases where the woman is a key player in the facility.
For us to work in the villages with these small family-owned businesses requires Mondoro to have a lot of processes in place which includes actively training the village-based enterprises. We need to constantly be training them to help them to improve their skills, quality level, and other expertise. This means we must have a team in place that is able to oversee this development and all the manufacturing aspects of the goods we are manufacturing.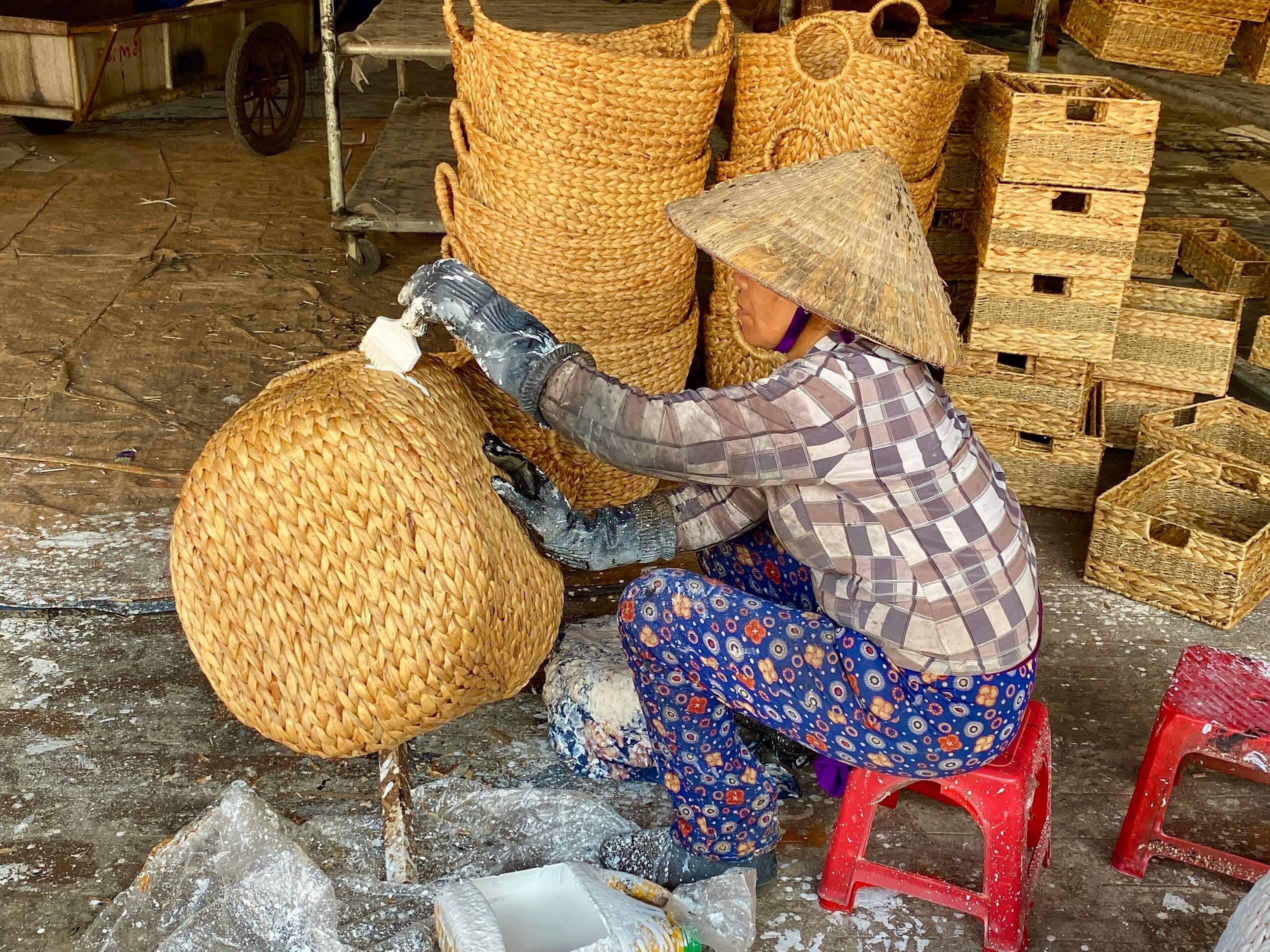 It is because of our belief that training is important that we consider training to be one of our company's core values and principles. Our core value of training is:
Our social responsibility does not just stop with our work with the women and families in the handicraft villages. The entire Mondoro team is also heavily involved with Project Sprouts, a Hanoi based charity initiative that focuses on helping needy students in North Vietnam with school supplies, winter coats, and boots. We also try to help the environment as we actively collect, store and redistribute slightly used clothing and other household items to those who need it most.
In fact, when you come to the Mondoro Office in Hanoi, Vietnam you will find that our garage is filled with bins of clothes ready to distribute and donate. The team at Mondoro is active in donating their time and skills to help to collect and repack the donated items to be re-distributed to some of our partner groups and organizations throughout North Vietnam. We are not just actively talking about having a social conscience but are busy doing things to actually have a social conscience.
We believe that if every company worked to do just a bit to help the social injustices of the world and was seeking ways to help alleviate poverty then the world would become a much better place. At the core of every company should not just be the profits they earn, but also how they can do business, while at the same time doing good. That is what having a social conscience to business means – doing business while doing good.
Related Questions
Why is Social Consciousness Important?
It is important for us as human beings, companies, and corporations to be aware of the injustices and problems in society and the world. This is especially true for the areas you live and work in.
Having a concern for the injustices and problems of the world and society is the first step to developing a social conscience. Once the injustices of the world are fully understood then we can work to find ways to make a difference and help to rectify the injustices or social issues that we see.
What is Considered A Lack of Social Conscience?
A lack of social conscience is opposed to having a social conscience in that you do not care about the injustices or problems of the world. When you have a lack of social conscience you will be:
Irresponsible towards future generations.
Have irresponsible trade, in that you will not care if your products are made by slave labor or children.
Do not care about poverty.
Do not care about the social injustices of the world.
Not willing to sacrifice something to help others who are less fortunate.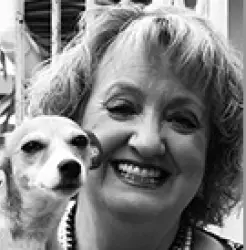 Latest posts by Anita Hummel
(see all)