Having a Swedish mother has allowed me to spend time in Sweden, where I've grown to admire Scandinavian design.
Scandi design, as many call it, is known for its seamless integration of simplicity, utility, and beauty; this design aesthetic originated in the Nordic regions but has captivated a global audience with its enduring charm and inherent coziness. Read on as we explore everything from its defining components and characteristic colors to its widespread popularity.
Table of Contents
What Is Scandinavian Style? Understanding The Main Elements Of Scandi Design Furniture
Scandinavian design has gained global acclaim for its harmonious simplicity, functionality, and aesthetic blends. This design style has roots in the Nordic countries but has taken the world by storm due to its timeless appeal and innate coziness.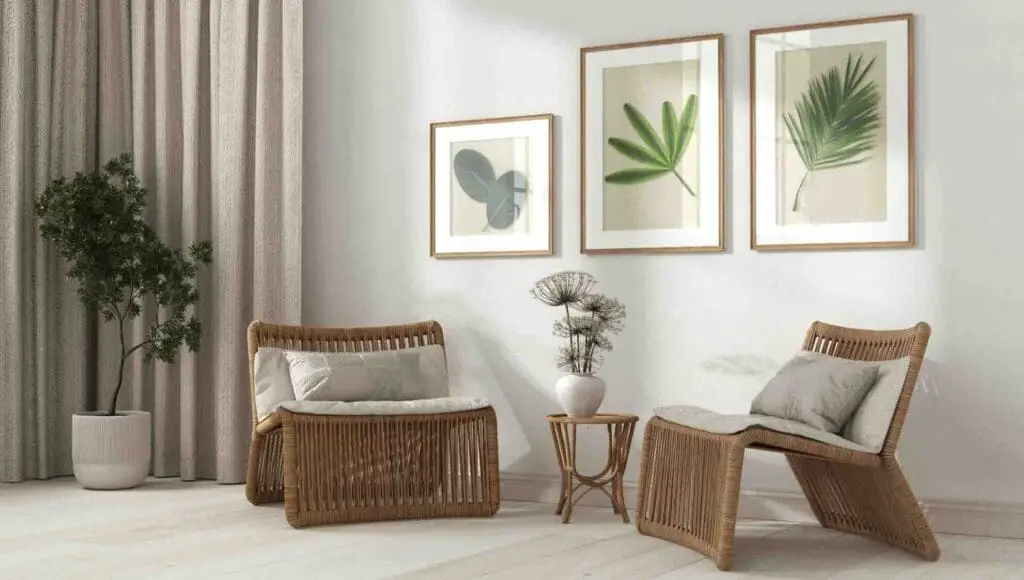 This guide will look at Scandinavian design, from the main elements that define this style to the signature colors and its soaring popularity.
The Birth Of Scandinavian Design
The Scandinavian design movement gained traction in the 1950s, coinciding with the modernist wave in Europe and America. Although these design styles share similarities, what sets Scandinavian design apart is its commitment to simplicity and a more "people-centric" approach.
Key Elements Of Scandinavian Design
To fully understand Scandinavian design, it is good to understand some essential design elements and why they are important. Read on as we deplore them.
Minimalism And Clean Lines
One of the most defining features of Scandinavian design is its emphasis on clean lines and minimalism. Unlike other design styles that revel in ornamentation and excess, Scandi design is stripped down to its most essential elements. Every item in a room has a function; there is no room for unnecessary clutter or decorative excess.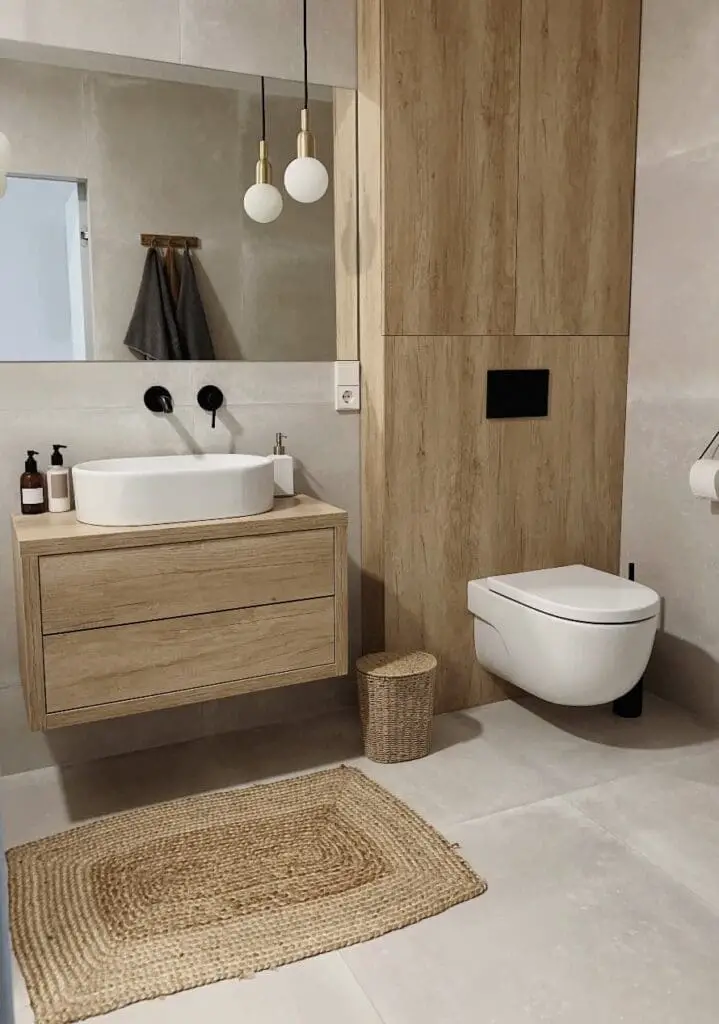 A Deep Connection To Nature
Nordic countries have a long-standing love affair with nature, evident in their interior design preferences. Wooden floors are often left bare or covered minimally, allowing the natural material to shine. The wood types used are typically lighter in color, reflecting the Nordic landscape. To further enhance this natural connection, many Scandi homes include a variety of live plants as decorative elements.
Coziness Is Key
Scandinavian winters can be harsh, making comfort a top priority in home design. This need for warmth manifests itself in the form of plush, inviting textures. Don't be surprised to see a plethora of chunky knit blankets, faux fur accents, and soft textile rugs adorning a Scandi-styled room.
Scandinavian Colors: Less Is More
The color palette in Scandinavian design is often subdued, relying heavily on neutral tones like bright whites, blacks, and tans. However, this doesn't mean that color is absent.
When colors appear, they are accent pieces, often in softer shades like blush pink or gray-blue. The overall look is typically monochromatic, adding to the feeling of serenity.
Why Is Scandinavian Design So Popular?
The attraction to Scandinavian design goes beyond just aesthetics. Its popularity can be attributed to its aspirational quality—its simplicity, brightness, and uncluttered spaces promise a less chaotic and peaceful life. Imagine leaving a hectic day at the office and coming home to a serene space devoid of bulky furniture and clutter.
It's a dream many aspire to achieve, and Scandinavian design provides the blueprint for it.
Scandinavian design is more than a trend; it's a lifestyle choice emphasizing clean lines, functional design, and an inherent connection to nature. Its versatility allows it to adapt to various settings, from a small city apartment to a sprawling countryside home.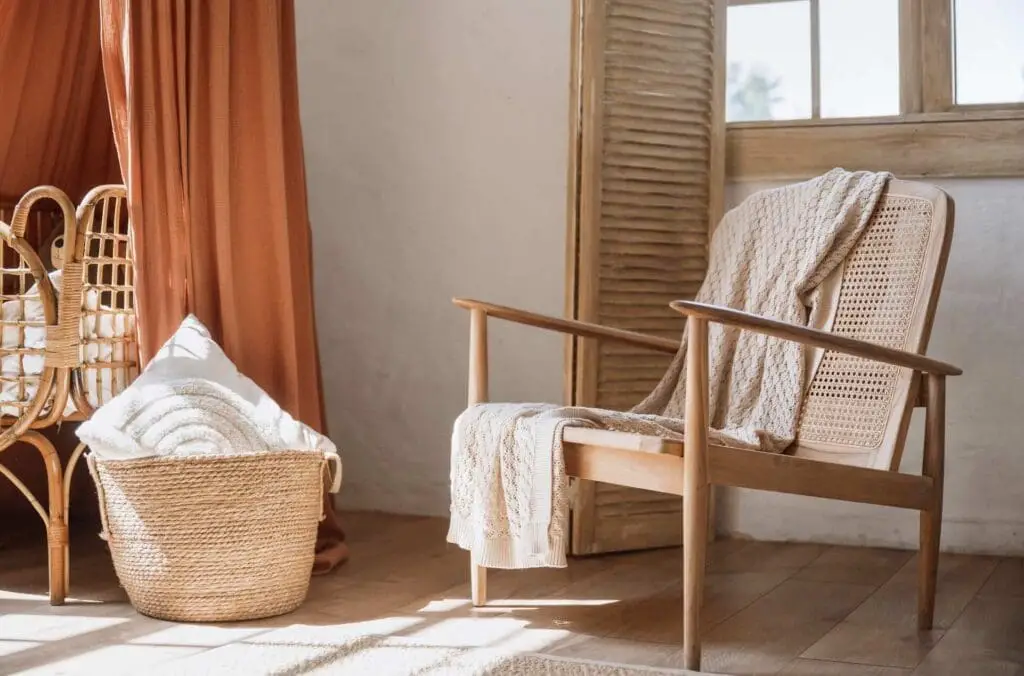 Its focus on minimalism and comfort has earned it global popularity and solidified it as one of our time's most enduring and beloved design styles.
Whether you are a minimalist or seeking tranquility through design, the Scandinavian style offers a balanced, aesthetically pleasing environment that caters to both the eyes and the soul.
Its serene color palettes, functional furniture, and tactile comforts capture what a home should be: a sanctuary where design meets well-being.
If you're interested in producing Scandi furniture for export and manufacturing, we at Mondoro would be delighted to discuss how we can assist you.
Find out more about how Mondoro can help you create, develop, and manufacture excellent home decor and furniture products – don't hesitate to contact me, Anita. Check out my email by clicking here or become a part of our community and join our newsletter by clicking here.
Mondoro gives out a FREE Lookbook to anyone interested. You can receive a copy of our latest Lookbook by clicking here.
Listen to our Podcast called Global Trade Gal. You can find it on all major podcast platforms. Try out listening to one of our podcasts by clicking here. 
Subscribe to our Mondoro Company Limited YouTube Channel with great videos and information by clicking here.
Related Content
What Is Stronger Rattan Or Bamboo?
Bamboo is more robust than rattan. Some bamboo is known even to have a higher tensile strength than steel; this is why bamboo is used as scaffolding in construction in many parts of Asia. Rattan is a vine that grows in the jungles; when rattan is manufactured into furniture, it can be solid.
You can learn more by reading our blog, What Is Stronger Rattan Or Bamboo? by clicking here.
How Do You Make A Bamboo Lamp Shade? All About Bamboo Lampshades
To manufacture or make bamboo lampshades, you need to 1) properly prepare the bamboo materials, 2) build a metal frame, 3) wrap the metal frame, 4) secure the bamboo onto the metal frame, 5) spray color on top of the bamboo shade if you desire the lampshade to be a color other than natural and 6) spray a top coat on the entire shade to protect the bamboo shade's finish.
You can read our blog about How Do You Make A Bamboo Lamp Shade? All About Bamboo Lampshades by clicking here.
Rattan Vs. Bamboo – The Differences Between The Materials Explained
Rattan and bamboo are not the same material, as they have different characteristics and uses. For example, bamboo is hollow and grows straight as a tree would. Rattan is a solid material easily bent and grows in rainforests as a vine.
You can learn more by reading our blog, Rattan Vs. Bamboo – The Differences Between the Materials Explained, by clicking here.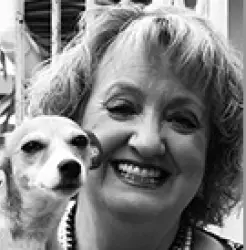 Latest posts by Anita Hummel
(see all)