Marimekko stands out vastly and vibrantly for its bold, colorful, and artistic approach to textiles and clothing. I love Marimekko prints and fashion: recently, I saw several of their original prints at a show I attended at the Art Museum in Milwaukee, Wisconsin.
The Finnish brand Marimekko is celebrated for its unique prints and vibrant colors. It has been an integral part of the global fashion and design scene since its inception in the mid-twentieth century. As an ardent admirer, my fascination with Marimekko stemmed from the brand's radiant aesthetics. Still, it wasn't until I delved into the company's history that I truly understood its revolutionary role in the art of fashion design.
Table of Contents
A Brief History Of Marimekko Explored
Like many people, I had no idea how Marimekko started. I found their history not only attractive but also inspiring.
The Beginning Of Marimekko
The Marimekko story begins in 1949 in Helsinki, Finland when Viljo Ratia textile printing factory decided to try something new.
His wife, Armi Ratia, possessed an inherent understanding of the aesthetic potential that lay within textiles and a keen eye for talent. She began commissioning young artists to create innovative patterns for the company, thus sowing the seeds of Marimekko's distinctive style.
Making A Statement With Fabric
Despite the eye-catching beauty of their textile designs, the public was uncertain about how to use these bold and vibrant patterns. To address this, Marimekko organized a groundbreaking fashion show in 1951, demonstrating how their textiles could be transformed into stunning, unconventional pieces.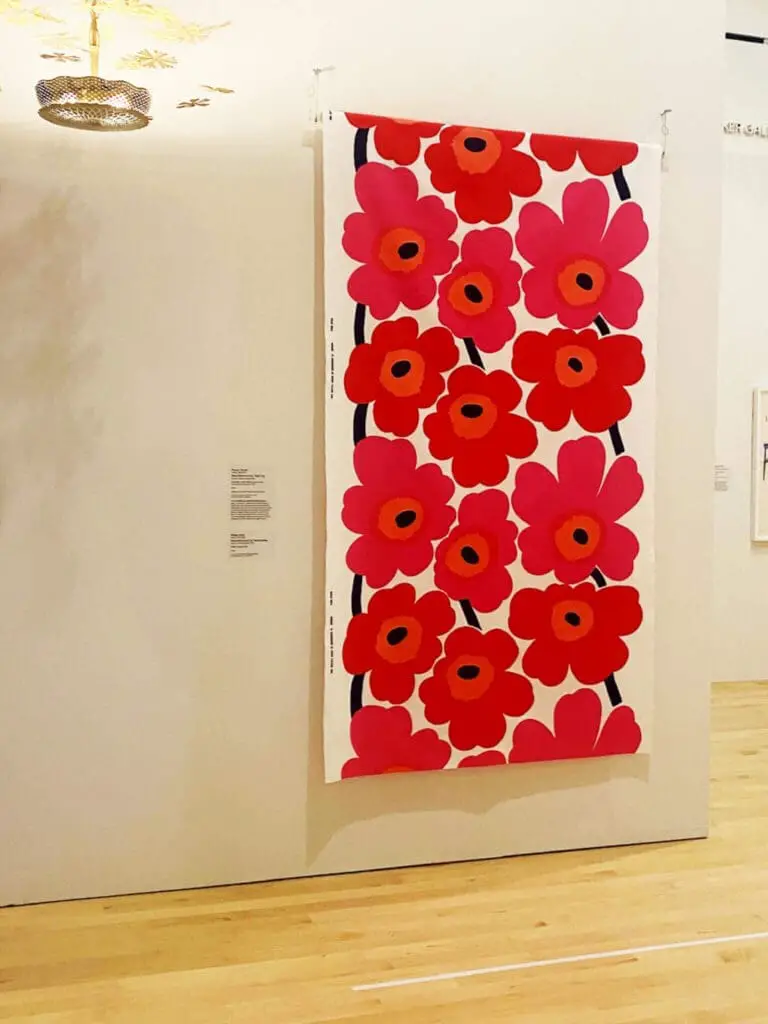 The show was so successful that the clothes were nearly sold directly off the models' backs! This event marked a turning point for Marimekko, opening its first shop in Helsinki in 1952.
Visionary Minds Of Marimekko
What continues to make Marimekko such a unique brand is that not just one designer drives the focus of their iconic designs. Several designers have made Marimekko what it is today.
Vuokko Eskolin – Nurmesniemi
A significant milestone in the company's history was when designer Vuokko Eskolin-Nurmesniemi joined Marimekko in 1953. Her unique vision harmonized with Armi's; together, they revolutionized Marimekko's aesthetics.
Eskolin-Nurmesniemi's influence was so significant that the iconic Marimekko logo was born just a year after her joining, in 1954.
Japanese Influence
Marimekko's innovative approach to design was further enhanced in the 1970s when they began collaborating with Japanese designers.
Fujiwo Ishimoto, who joined Marimekko in 1974, created over 400 textile patterns, leaving a lasting imprint on the brand.
Another notable Japanese influence was Katsuji Wakisaka, who joined in 1968 and designed the classic Bo Boo pattern in 1975, featuring whimsical depictions of cars, trucks, and buses.
Influences And Innovations Of Marimekko
One of the things I have long admired about the Marimekko brand is how they have remained true to their beginnings. The colors and designs have always been in fashion but with their unique sense of the Marimekko style.
Here are some ways they continue to do this:
Harnessing The Power Of Color
Since the early years, Marimekko was never shy of using bright, bold colors. Armi Ratia and Vuokko Eskolin-Nurmesniemi recognized the emotional resonance of color, knowing that it could evoke joy, energy, and positivity.
This philosophy has stayed with Marimekko, making them a beacon of brightness in a world where minimalism often reigns supreme.
Designer Collaboration: A Core Philosophy
Marimekko's success is also attributed to its ongoing collaborations with a variety of designers, both Finnish and international. This commitment to teamwork and artistic exchange keeps Marimekko's designs fresh, innovative, and exciting.
From Maija Isola's legendary Unikko (poppy) print in 1964 to Mika Piirainen's iconic Kivet (stones) pattern, collaborating with independent designers has created a treasure trove of timeless design classics.
The Impact On The Fashion World
What makes Marimekko so unique as a brand and fashion house is the impact they have had and continue to have on the fashion world. Marimekko is a brand that continues to be relevant today.
Marimekko – More Than Just Fashion
Marimekko's influence transcends fashion and seeps into home décor, accessories, and dishware. Their daring prints and lively colors enliven everyday objects, transforming them into pieces of functional art.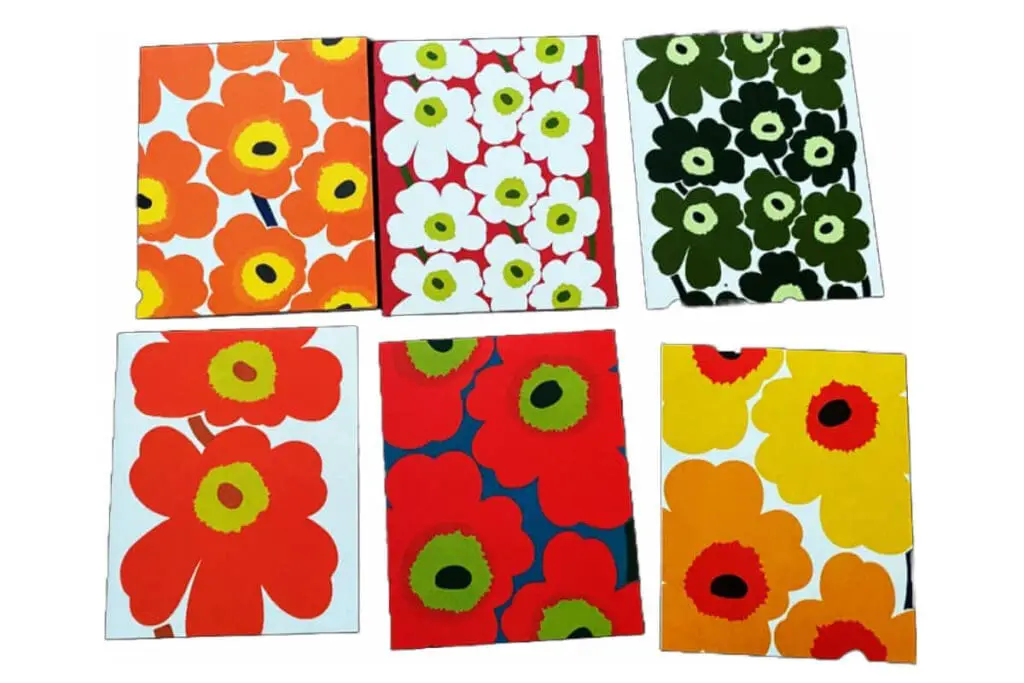 This expanded focus has allowed Marimekko to create a distinctive lifestyle brand rather than just a fashion label.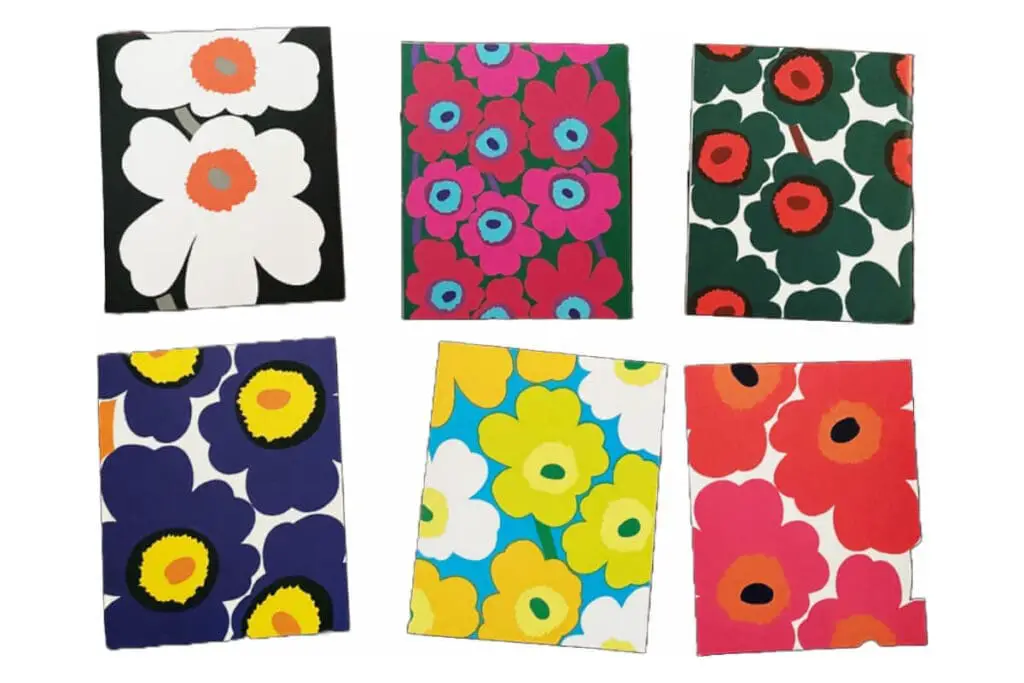 Marimekko & Sustainable Practices
Alongside its commitment to unique design and color, Marimekko significantly emphasizes sustainability. The brand is dedicated to producing high-quality, long-lasting items, going against the grain of 'fast fashion.'
They've also launched several initiatives focused on minimizing environmental impact, including using sustainable materials and methods in production.
Marimekko Today And The Road Ahead
Marimekko continues to be going strong today. They continue to have an impact on the fashion world.
A Continuing Legacy Of Marimekko
Even though the company has been sold from its original owners, Marimekko continues its legacy and focus.
Marimekko continues to brighten up our world with its delightful prints and designs. They have remained true to their original philosophy of bringing joy and color into people's lives while evolving to meet the demands and challenges of the modern world.
The Future Of Marimekko
As we look ahead, imagining where Marimekko's journey will lead is exciting. Their ongoing commitment to sustainable practices, innovative designs, and artistic collaboration makes the future look as bright and vibrant as their iconic prints.
Marimekko – My Love Affair With Color And Print
I love Marimekko prints. I always have from the first time I saw them in a shop in the 1980s in Copenhagen, Denmark, and later in Stockholm, Sweden, and Helsinki, Finland. I have always been attracted to their vibrant colors and fun prints.
Marimekko, with its vibrant colors, playful prints, and innovative approach to design, has been a source of fascination and inspiration for me. The company's rich history, artistic collaborations, and global impact only deepen my admiration for the brand.
Marimekko's journey is a testament to the enduring power of art and design in transforming everyday life. As the brand inspires and innovates, I eagerly look forward to the next chapter in Marimekko's color.
The "Mary Dress" Phenomenon – The Meaning Of Marimekko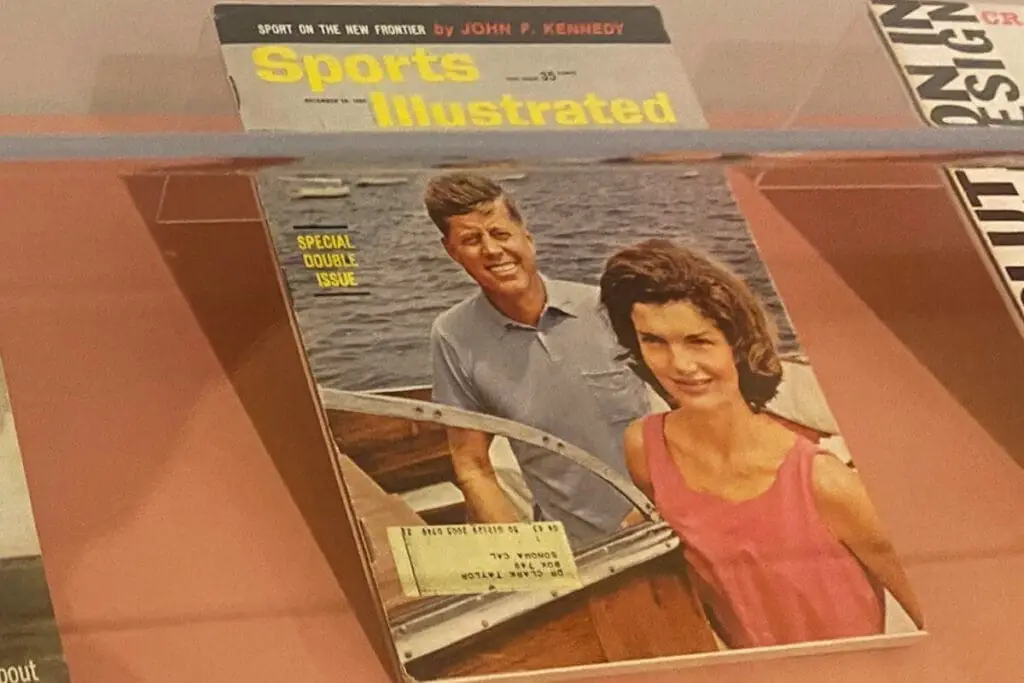 The literal translation of Marimekko is "Mary dress," inspired by Armi Ratia's middle name, Maria, and the Finnish name for a dress is mekko. The two words together mean Marimekko or Mary's dress.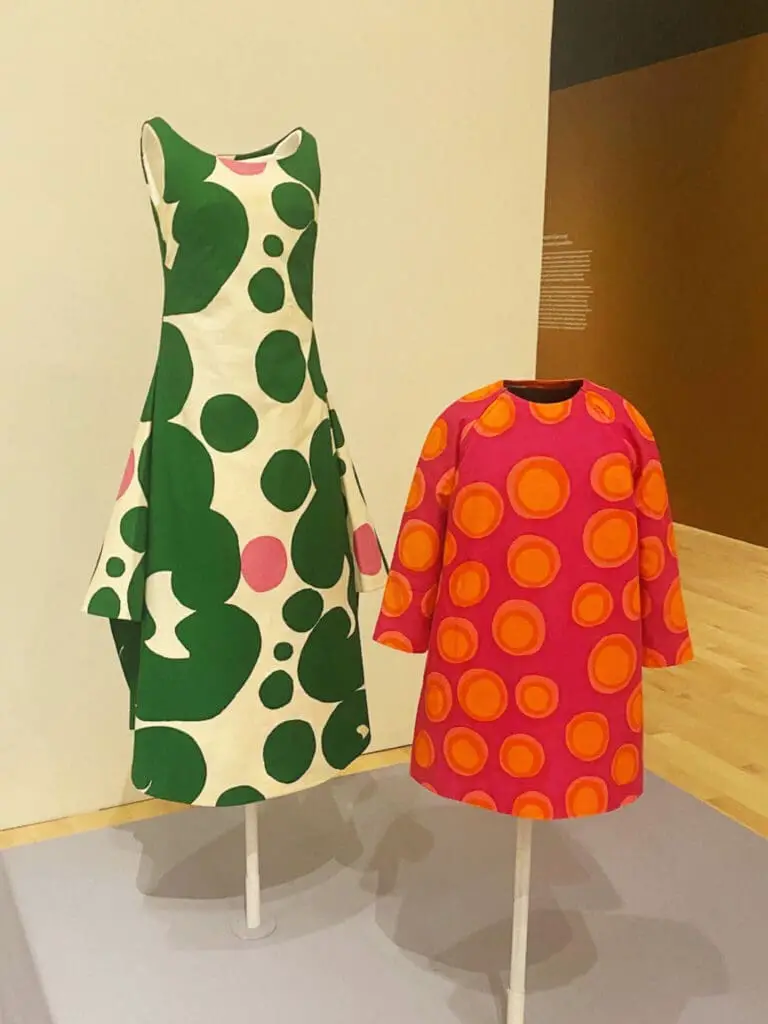 This fun and feminine name perfectly captures the brand's spirit, which aims to bring joy, vibrancy, and creativity into everyday life through its designs.
A Global Success & Jacqueline Kennedy
One of Marimekko's defining moments came in the 1960s when Jacqueline Kennedy, the future wife of US President J.F. Kennedy, purchased several Marimekko dresses and even wore one on the cover of Sports Illustrated.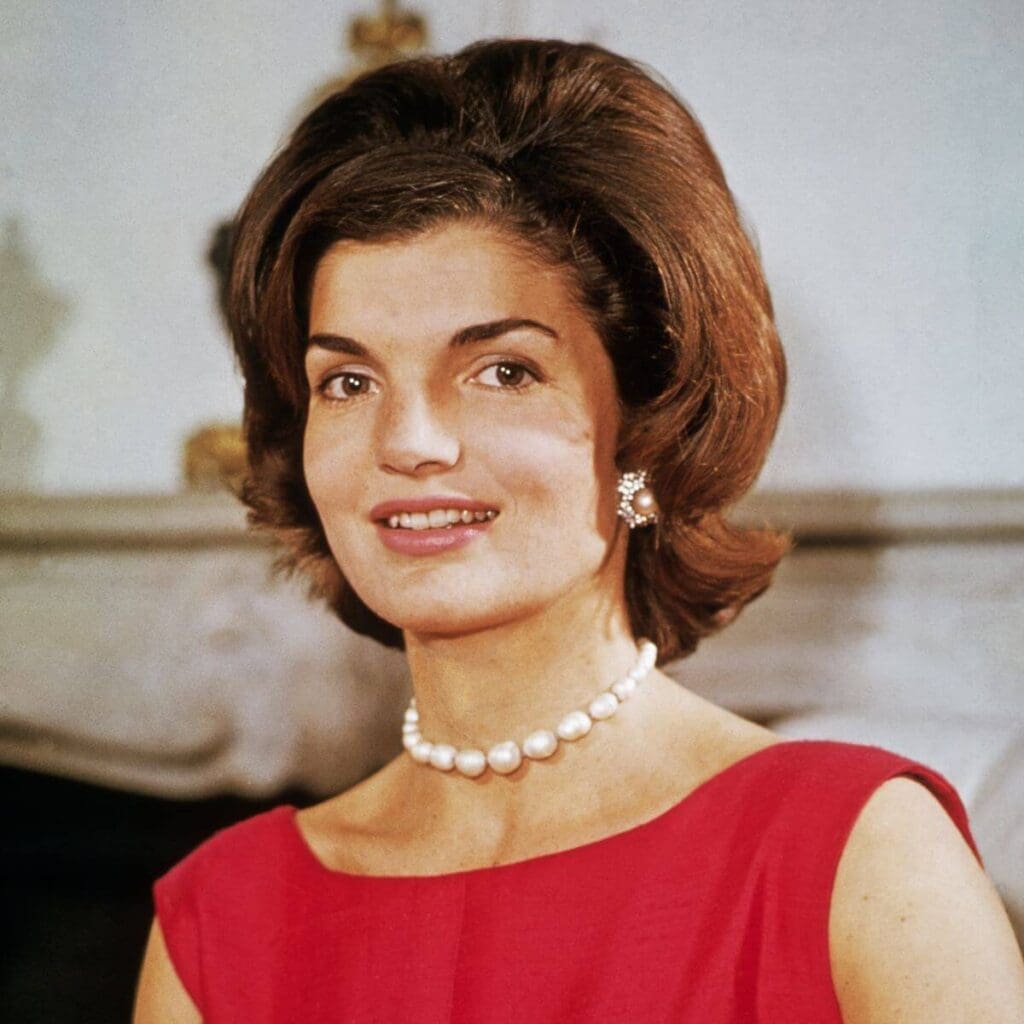 This exposure propelled Marimekko onto the international stage, solidifying its status as a powerful force in fashion and design.
Marimekko's journey from a small textile printing factory to an internationally acclaimed design house is a testament to the power of artistic vision, bold aesthetics, and creative collaborations. Its fusion of art and fashion, brought to life through daring colors and prints, has left an indelible mark on the fashion industry and continues to inspire a more vibrant and joyful approach to everyday style.
Find out more about how Mondoro can help you create, develop, and manufacture excellent home decor and furniture products – don't hesitate to contact me, Anita. Check out my email by clicking here or become a part of our community and join our newsletter by clicking here.
Mondoro gives out a FREE Lookbook to anyone interested. You can receive a copy of our latest Lookbook by clicking here.
Listen to our Podcast called Global Trade Gal. You can find it on all major podcast platforms. Try out listening to one of our podcasts by clicking here. 
Subscribe to our Mondoro Company Limited YouTube Channel with great videos and information by clicking here.
Related Content
Home Decor Trend Alert – Japonisme, Yellowstone, Delft Blue & Grenada Island
If you want to add a little extra flair and fun to your home decor, look no further than the timeless beauty of Japonisme, Yellowstone's natural charm, Delft Blue's style appeal, or Grenada Island's colors. Let's explore what makes each trend unique and why we see them as trends for today and years to come.
You can learn more by reading our blog, Home Decor Trend Alert – Japonisme, Yellowstone, Delft Blue & Grenada Island by clicking here.
Interior Design 70s – Exploring Its Features & Characteristics
Interior design in the 1970s was all about bold colors, geometric shapes, and funky patterns. It was a time when people were looking for something new and exciting, and the world of interior design certainly delivered. Today, we see many of these trends coming back differently, proving that design trends will always have their place in interior design.
You can read our blog on Interior Design 70s – Exploring Its Features & Characteristics by clicking here.
Guide To Japandi Interior Design, 15 Key Elements
Japandi's interior design is perfect for creating an atmosphere of tranquility and serenity. It features a combination of Japanese minimalism and Scandinavian functionality that creates a unique style with clean lines, natural elements, muted colors, and cozy textures.
You can learn more by reading our blog, Guide To Japandi Interior Design, 15 Key Elements by clicking here.