If you want a super oversized mattress, there are large mattresses available for you to purchase. Many of these mattresses would require buying from special retailers supplying these big mattresses.
The largest oversize mattress that you can buy is called a family XL. It is a large enough mattress that a whole family should be able to sleep on. The bed is 144 inches x 84 inches. Suppose you want to buy an oversize mattress. In that case, you will usually need to buy the sheets, bedding, and mattress from specialty retailers who specialize in selling oversize mattresses, bedsheets, and other accessories.
Table of Contents
Large And Oversized Mattress Sizes Explained
If you are looking for a substantial mattress, there are several types of mattress sizes that you can choose from. Many regular brick-and-mortar stores do not carry this oversized or substantial mattress, so you may need to go to a specialty store or order the bed.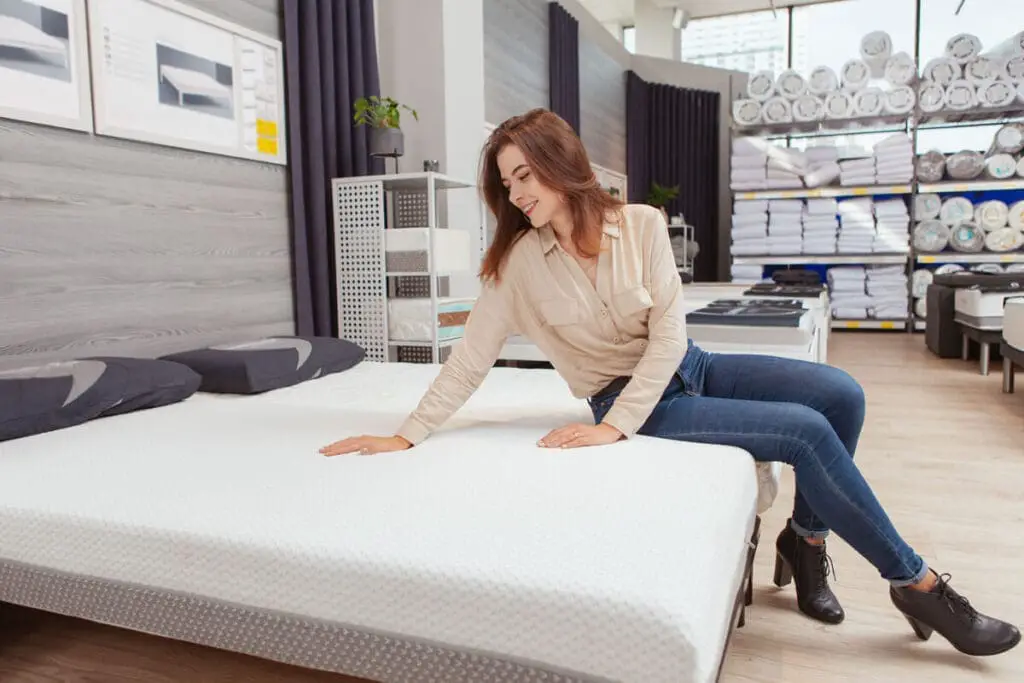 Here are the bare oversized mattresses, the room size you will need to fit one of these in your bedroom, and the average price you may expect to pay for each size.
Mattress Type
Dimension
(Width x Length
Recommended
Room Size Required
Average Price
Alaska King
108" x 108"
14' x 14"
$1,500 to $5,000
Alberta King
96" x 96"
13' x 13'
$1,500 to $5,000
Wyoming King
84" x 84"
12' x 12'
$1,500 to $4,000
Texas King
80" x 98"
12' x 14'
$2,000 to $4,000
Family Size
144" x 80"
17' x 12'
$2,500 to $5,000
Family Size
120' x 80"
17' x 12'
$2,000 to $5,000
Family XL
144" x 84"
17' x 12'
$2,500 to $6,000
Oversize Mattress Sizes
The largest size mattress is the Family XL which is 4" longer than the Family Size Mattress. It is also much longer than some of the other King size mattresses.
How To Choose A Large-Size Mattress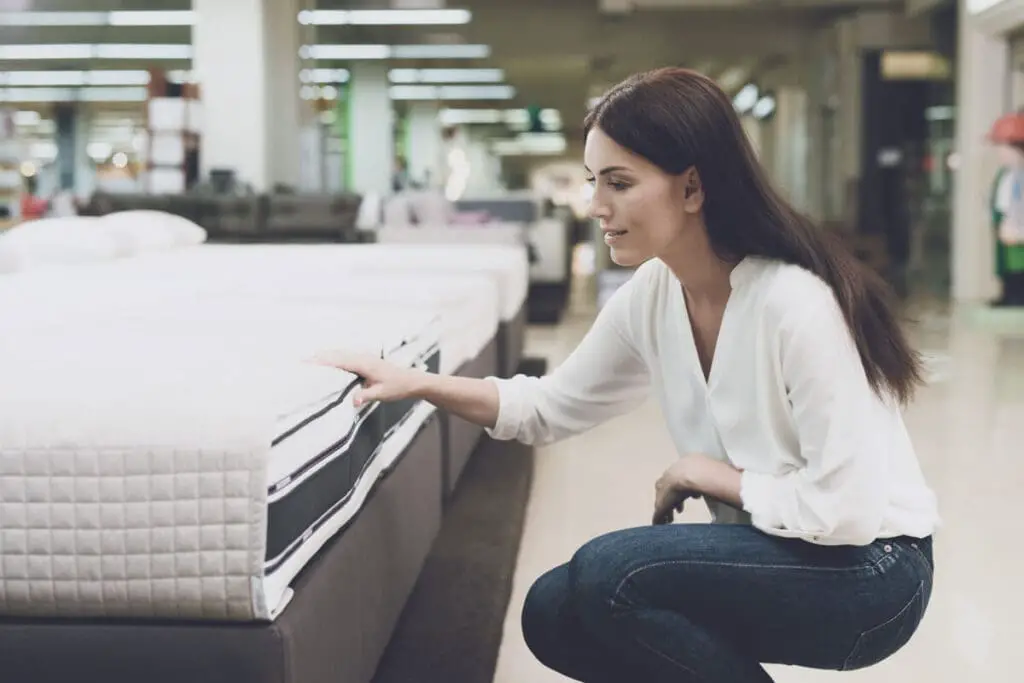 It can be challenging to decide exactly which oversized mattress to buy. One indication must be how large your bedroom is and whether the bed can fit into the room.
Here are some things you should remember:
Not Always Easy To Find Bedding – Many significant stores that carry bedding do not carry these oversize mattresses, so you will probably need to purchase bedding from a specialty store. They may not always have precisely the design you may want.

Box Springs Need To Match Mattress – If you are using a box spring for your bed, you will need to buy the box spring at the same time as your mattress, as not all the stores will have the box springs you need.

Cost – Oversized mattresses will cost you significantly more than a standard-size mattress. Everything from the mattress, box springs, and bedding will all cost more.

Room Size – One of your primary considerations in if you can even have an oversized mattress is your bedroom size. If your bedroom is too small, a large mattress will not work, or it may take up the entire bedroom.

Moving Mattresses – Oversized mattresses are not easy to move in and out of places. If you live in an apartment or have smaller hallways, stairs, or doorways, it may not be possible to move the mattress to where you need it to be unless you get a coil spring mattress that can be compressed to a size that you can carry.
It would be best to consider these things when buying an oversized mattress. They can be great if you have children or animals that sleep on your bed, as they will be able to give everyone room to sleep comfortably.
Standard Size Mattresses Explained
Compared to oversized mattresses, the standard mattress sizes are the ones you can find in most stores. It is also easy to buy sheets and bedding for these mattresses as most stores keep stock of these sizes.
Here are the standard mattress sizes:
Size
Dimension
(Width X Length)
Twin
38" x 75"
Twin XL
38" x 80"
Full
54" x 74"
Queen
60" x 80"
King
76" x 80"
California King
72" x 84"
Standard Mattress Sizes
These are the standard mattress sizes; you can see that even the King size beds and the California king-size beds are not as large as the oversized mattresses.
If you want a substantial mattress, you must get one of the oversized mattresses. If you want a large mattress that you can still buy sheets or other things at one of the big boxes or other retail stores, consider getting a king-size bed or a California king mattress.
The largest mattress you can buy is an oversized mattress or Family XL. The largest standard mattress you can buy is a king or a California king-size mattress.
If you want a quick and easy resource explaining different mattress sizes, check out this mattress guide resource page by clicking here.
If you are interested in seeing how Mondoro can help you with your foam, mattresses, and other home decor products – we would love to talk to you about how we can help you.
Find out more about how Mondoro can help you create, develop, and manufacture excellent home decor and furniture products – don't hesitate to contact me, Anita. Check out my email by clicking here or become a part of our community and join our newsletter by clicking here.
Mondoro gives out a FREE Lookbook to anyone interested. You can receive a copy of our latest Lookbook by clicking here.
Listen to our Podcast called Global Trade Gal. You can find it on all major podcast platforms. Try out listening to one of our podcasts by clicking here. 
Subscribe to our Mondoro Company Limited YouTube Channel filled with great videos and information by clicking here.
Related Content
How Courier and Air Freight Companies Charge By Volume and Weight
Air Freight companies will use both the volume or size and the weight of a package to come up with the volumetric weight. If the package is lighter than the actual volumetric weight, the volumetric weight will be charged. If it is heavier than the volumetric weight, then the package's actual weight will be charged.
To find out more, you can read our blog on How Courier and Air Freight Companies Charge By Volume and Weight by clicking here.
How Do You Load A Dry Shipping Container?
A dry shipping container is a container that is used for 90% of all shipments worldwide. The dry shipping containers' standard sizes are 20', 40', and 40' HC container sizes. Each size has different payload weights and loading size limits, so when you prepare to load your container, what container size you choose will make a huge difference in the actual container loading.
To find out more about loading a dry shipping container, you can read our blog on 10 Tips On Loading A Dry Shipping Container, What You Need To Know by clicking here.
Why did the US Tariffs Not Stop US Importers from Buying from China?
The placing of US Tariff's on made in China products, has not totally stopped the import of Chinese-made goods into the United States.  Some of the reasons for this include China's highly developed supply chain, the streamlining of Chinese manufacturing, China's manufacturing cost advantage, the Chinese currency and the reality of how difficult it is to move an established manufacturing supply chain.  All of these factors help ensure that US companies will continue to purchase products that are made in China.
You can find out more by reading our blog on Why the US Tariffs Has Not Stopped US Importers Buying from China? by clicking here.