If you own an old settee or upholstery piece of furniture, you may find that it looks like horsehair is the stuffing for the furniture when you open it. As this was used long ago, finding a sofa with horsehair is not common.
Horsehair is found today in mainly antique furniture that has been restored. You can still purchase horsehair or horse and hog hair to upholstery your antique furniture piece. Today most sofa and cushion manufacturers will use polyurethane foam, down, and feathers, not horsehair.
Table of Contents
Using Horsehair In Upholstery
Only a few suppliers still use horsehair as stuffing for upholstery. It was a stuffing used long before other materials were available as the better-quality polyurethane foam used in cushions today.
If you find a sofa that still has horsehair for the stuffing of the couch or chair, then it is probably an antique piece. Today, using horsehair would be costly and cost-prohibitive. 
In the 1950s, most furniture started to use polyurethane foam instead of materials such as horsehair. Horsehair was never the perfect solution for furniture as the cushions had to be fluffed up, but it did clump less than cotton.
Using horsehair for stuffing in upholstery is considered an antiquated production method. Today, many better furniture companies will use small amounts of down and feathers in their cushions in furniture production.
Some companies will avoid using down and feathers in their production as people have allergies to down or feathers. Very few companies may use exclusively down and feathers for their cushions.
Facts About Horsehair Used In Furniture
Many people wonder if horsehair is still used in furniture as they may remember an antique piece of furniture their grandmother had that used horsehair. Horsehair may have been a much more popular padding material during this time than today.
Before polyurethane foam became famous for cushion production, people would have used padding such as horsehair or hay to pad their furniture pieces. Horsehair was considered the better and more expensive choice.
A piece stuffed with horsehair usually marks that the antique piece is made with quality production.
Here are something to remember about horsehair:
Newly Produced Furniture – Very little, if any, newly produced furniture would use horsehair for its production as it is not common and costly.
Used To Restore – Horsehair or the combinations of horsehair or hairs, such as hog hair, is usually used to restore antique furniture.
Technology Advances – The furniture industry has undergone technological changes and advances like other industries. Things like the foam used in cushions continue to get better. Most people want a comfortable sofa or settee, so they look to new materials and techniques.
Reasons To Use Horsehair In Upholstery Or Padding
One of the main reasons someone may want to use horsehair or a combination of horsehair and other hairs in furniture would be to keep antique furniture close to its original state and keep its value of the furniture. Modern sofas and other cushions you purchase would not use horsehair for their padding.
Much of the horsehair used today is used to restore the furniture to its original state. For example, if you have an old settee and want to reupholster it and keep it as close to the original as possible, you may continue using horsehair for the padding.
In this case, the upholster would replace the old horsehair with some new horsehair. You can find supplies online that still supply horsehair or a blend of horsehair to be used for upholstery.
These suppliers will go the extra steps to ensure the horsehair or the blend of horsehair they offer, such as a horse with hog hair, is 100% sterilized and washed. The mixture would retain its curly shape.
Today a lot of the horsehair being sold is sold as a blend of horsehair and hog hair. Some suppliers make a synthetic blend of hog and horsehair for padding.
Here are some reasons why you may want to use horsehair or a combination of horse and hog hair for the upholstery of antiques:
Lasting History – An old piece of furniture is like a piece of history. Through the years, people have sat on that chair. Restoring the furniture piece will keep the history intact.
Keeps Intreigrity Of Piece – If you have an old piece of furniture that has padding with horsehair keeping the horsehair stuffing will help ensure the piece's integrity is intact.
Keep Value Of Piece – Some antique pieces of furniture can be valuable, as long as you keep the piece's integrity intact and do not try to use materials that will hurt the value.
If you are going to use horsehair to reupholster a piece of furniture, you need to ensure that you also check the following:
Structure Of The Piece – Some old sofas or settees may not be structurally sound, even if they used horsehair as a stuffing. They could have used wood that was not appropriately dried or wood that was not strong enough. It may not be worth using horsehair to reupholstery if you have a piece like this.
Period Of The Piece – Not all antiques have the same value, which can depend on how old the piece is and how rare it is. Some pieces may not be worth the cost to restore.
Other Restoration Concerns – Many antique furniture has wooden legs and parts. If the legs and parts are not original, they may not be worth restoring the entire piece of furniture. For a piece to have value, it needs to be authentic.
Recovering – The fabric you choose to recover the piece can also help determine the value.
As the cushion and sofa industry has changed, new materials are constantly being developed and used. Because of this, most manufacturers would not use horsehair as an option. Horsehair is used mainly to restore an older piece of furniture to keep its integrity and value intact.
Find out more about how Mondoro can help you create, develop, and manufacture excellent home decor and home furniture products – don't hesitate to contact me, Anita. Check out my email by clicking here or become a part of our community and join our newsletter by clicking here.
Mondoro gives out a FREE Lookbook to anyone interested. You can receive a copy of our latest Lookbook by clicking here.
Listen to our Podcast called Global Trade Gal. You can find it on all major podcast platforms. Try out listening to one of our podcasts by clicking here. 
Subscribe to our Mondoro Company Limited YouTube Channel filled with great videos and information by clicking here.
Frequently Asked Questions
Is horsehair commonly used in upholstery?
No, today horsehair is not commonly used, but horsehair has been traditionally used in upholstery for centuries.
What is the purpose of using horsehair in upholstery?
Horsehair is used as a filling material in upholstery to provide resilience, support, and a comfortable feel to furniture.
Is horsehair still used in modern upholstery?
While synthetic materials are more commonly used today, horsehair is still used in some high-end and traditional upholstery, as it is appreciated for its unique qualities.
How is horsehair obtained for upholstery?
Horsehair used in upholstery is obtained by grooming or clipping the mane and tail of horses. It is a byproduct of grooming practices and does not harm the animals.
What are the advantages of using horsehair in upholstery?
Horsehair has natural elasticity, and excellent durability and can provide firm support while retaining its shape over time. It also allows for better air circulation, reducing the likelihood of mold and mildew.
Is horsehair hypoallergenic?
Horsehair is generally considered hypoallergenic as it does not harbor dust mites, making it a suitable choice for individuals with allergies.
How is horsehair treated before being used in upholstery?
Horsehair used in upholstery undergoes a cleaning and sterilization process to ensure it is free from dirt, debris, and any potential pests.
Does horsehair require any special maintenance?
Horsehair upholstery requires occasional fluffing to maintain its loft and distribution. It may also benefit from periodic vacuuming to remove surface dust.
Related Content
Is Real Wood Furniture Worth The Extra Cost?
Real wood furniture costs can vary due to the types of solid wood being used and the grade of the wood. Not all real wood furniture is worth the extra cost, especially if the wood they use is substandard and poorly constructed.
You can discover more by reading Is Real Wood Furniture Worth The Extra Cost? by clicking here.
What Color Is Expresso Furniture?
The Expresso color in furniture is a black-brown color with some red and gold highlights showing through the color. The expresso color furniture can look more like indirect brown light and more like black in a dimly lit room.
You can discover more by reading What Color Is Expresso Furniture? by clicking here.
Rubber Wood Vs. Maple Wood, Disadvantages And Advantages Of Each
Rubberwood and maple wood produce floors, furniture, cabinet, and other objects. Rubberwood comes from southeast Asia, and Maple wood grows worldwide but is predominately found in North America. Both rubberwood and maple wood have advantages and disadvantages.
You can discover more by reading our blog Rubber Wood Vs. Maple Wood, Disadvantages And Advantages Of Each by clicking here.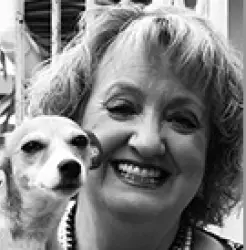 Latest posts by Anita Hummel
(see all)