There is a new kind of technology-based porcelain manufacturing that is known as 3D porcelain. The reason it is known as 3D porcelain is that the porcelain is produced in 3-D shapes with a lot of interesting dimensions.
Home decor and home furnishing products in 3-D continue to be an important home decor trend. Many types of home furnishing products use 3-D elements. The 3-D porcelain is a very unique product in that it is using modern-day computerized technology to efficiently produce a variety of 3-D shapes and sizes.
Any company that manufactures this kind of production must have enough 3-D machines and also a large enough kiln to efficiently fire these porcelain pieces.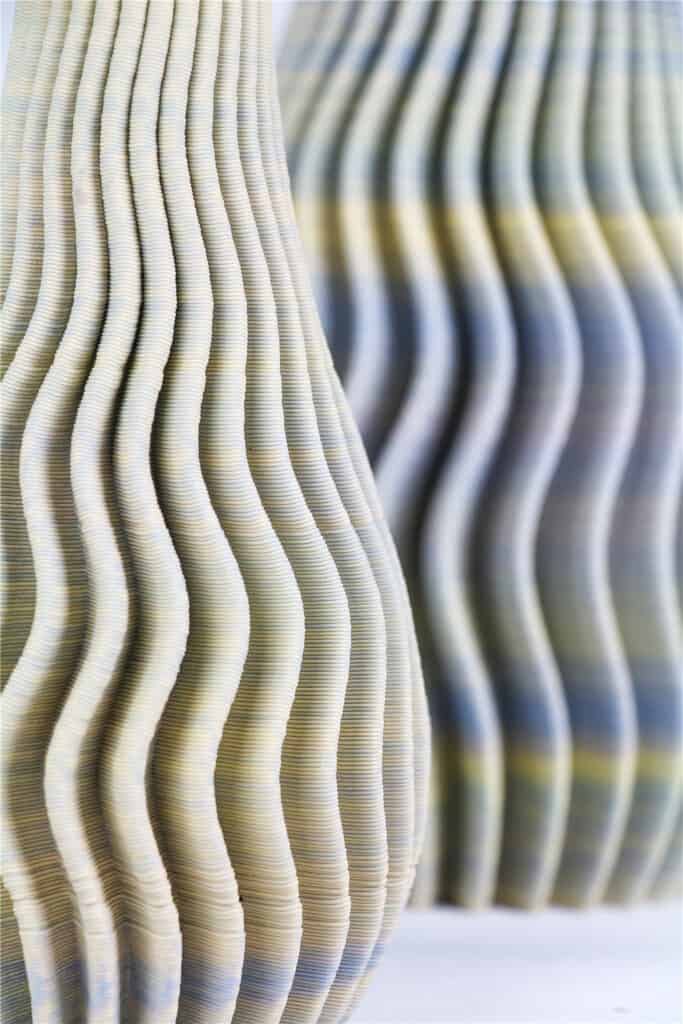 The 3 -D Trend
A trend that continues in home decor and home furnishing is the 3-D trend or having some texture on your home decor accessories or furniture products. This trend has been coming about as technology has also improved for things like 3-D printers.
 Mariana Bettinelli, an Italian blogger and influencer wrote in her blog Interior Notes about some of her observations from attending the Milan Design Week. In her blog, she mentioned she saw as one of the trends 3-D elements being used by many designers. This is what  Mariana Bettinelli said:
We believe that the trend of using interesting textures, 3-D elements, and having unique shapes and sizes will be a trend that will continue in home decor and home furnishing for many years to come.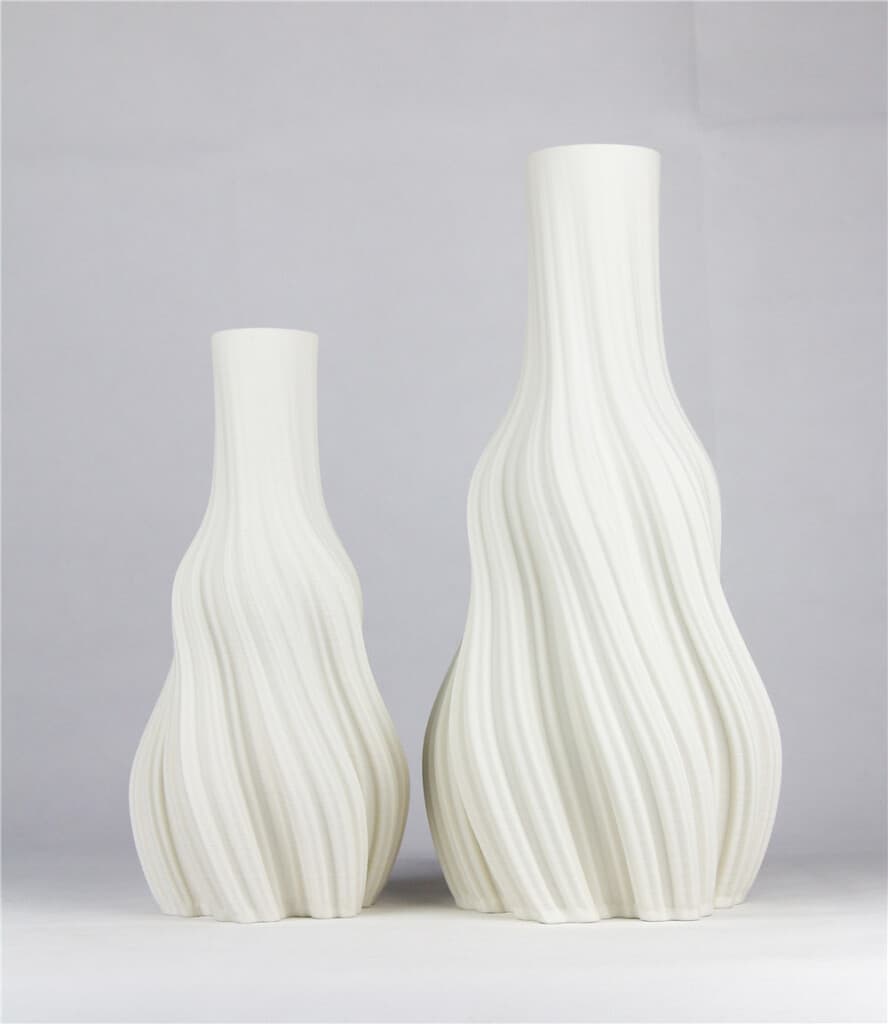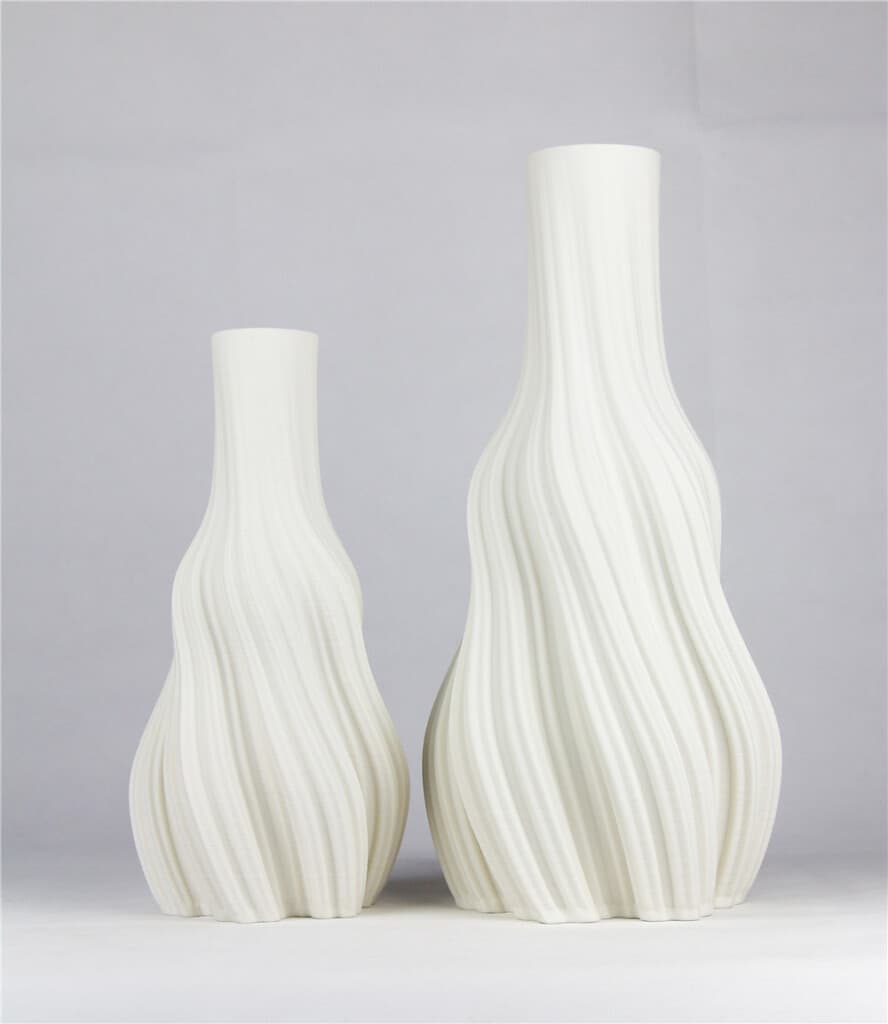 3-D Porcelain Ceramic
3-D porcelain production is quite an intricate process of porcelain manufacturing. It is a very new and exciting way to make porcelain shapes and pieces.
Many of the best manufacturers who are doing the intricate 3-D porcelain work are using a machine to help them manufacture the porcelain into various shapes and sizes. These 3-D porcelain machines are an example of using technology to make some very interesting shapes and sizes.
You can watch our short video below (click on the video) It shows you these machines that are making the 3-D porcelain.
We love these new porcelain machines and how they are able to be computer programmed to make precision 3-D porcelain shapes and designs. Not only is this a great trend in manufacturing, where manufacturers are scaling production to be as automatic as possible, but it also allows us to do shapes and intricate designs that cannot be done economically any other way.
The machines they are using are all computerized so that each piece will be exactly the same. This is important as you want to have the pieces be as accurate as possible as far as size, color, shape, and composition. In other words, when programmed correctly, the computer will be doing all the work to make sure the 3-D porcelain pieces are exactly the same.
The manufacture we are working with has about 100 to 200 machines so this gives them an advantage in that they are able to produce enough quantities with their machines. A total of 100 to 200 machines, if operated fulltime are about the same as having 500 to 600 factory workers.
Many factories only have a few machines and this means they can make a sample but production is much harder. But, just having the machine for this production is not enough. In order to ensure the 3-D porcelain pieces will fire correctly, the manufacture must also have a very large size kiln. Our manufacture has this large size kiln.
So to sum up what is needed to economically produce this kind of 3-D porcelain 1) the manufacture must have enough 3-D porcelain machines, and 2) and must also have a large scale kiln to fire the 3-D porcelain.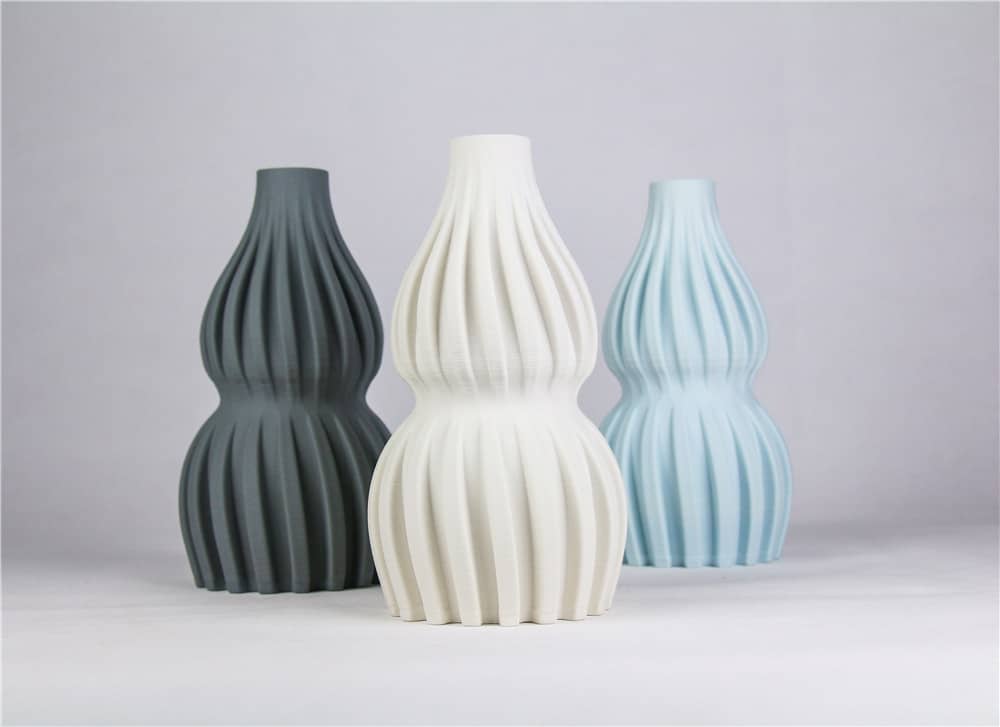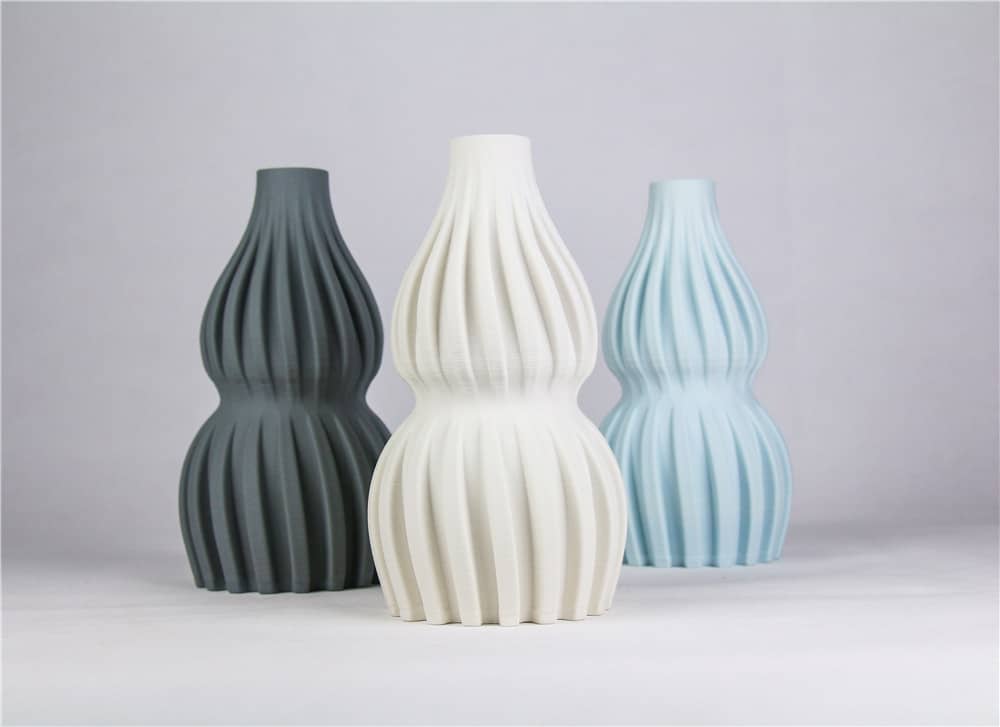 This kind of production just can not be produced economically with a small scale kiln. It is also because of the size of the kiln we need to have a total of about 300 pcs of one shape to produce this kind of production economically. The one shape and size can be a variety of colors. So, for example, we could manufacture 300 pcs of 3 different colorways or 100 pieces per each color.
If you are interested to find out more about how to porcelain kilns and what happens when ceramics and porcelains are actually fired, you can read our blog on How Does The Firing Temperature Affect Ceramics Production? by clicking here.
We believe 3-D porcelain in a variety of colors, shapes, and sizes can be a great addition to any home decor and home furniture collection. The 3-D porcelain product shows how the ancient craft of porcelain manufacturing can be scaled up to take into account the technology of today.
Related Questions
What Is The Difference Between Earthenware, Stoneware, and Porcelain Materials?
Whenever anyone talks about earthenware. stoneware or porcelain pottery or ceramics there can be a lot of confusion about what each product is and how each material is used. Earthenware, stoneware, and porcelain are all made by various kinds of clays and then fired in a kiln. The kind of clay that is used and the temperature they are fired at can make a difference as to how soft or hard the actual end product is. Porcelain is fired at the highest temperature and so it the hardest material of these three kinds of materials and clays. Though all three kinds of material can seem to be similar they are in fact all very different kinds of materials.
To find out more about this you can read our blog Earthenware, Stoneware, and Porcelain Materials by clicking here.
What is Outdoor Lightweight Concrete?
Outdoor lightweight concrete is mixed by using cement and coconut fiber dust. The coconut coir dust is a natural material that is made from real coconut shells. As the coconut shells are usually an agricultural waste, the coconut dust is considered an upcycled material. The lightweight concrete has the strength, toughness, and is relatively crack free so it can be used in a variety of home decor and home furniture products.
To find out more about the outdoor lightweight concrete you can read our blog Outdoor Lightweight Concrete Furniture, All You Need To Know by clicking here.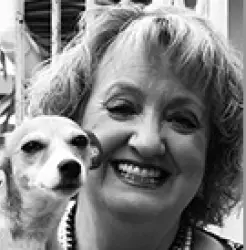 Latest posts by Anita Hummel
(see all)